The Last Thing He Wanted illustrates the thrills and perils of trying to bring Joan Didion to the screen.
Based on Didion's 1996 novel of the same name, the film follows Elena McMahon (Anne Hathaway), a journalist with The Atlantic Post. As the film opens in the early '80s, she and photographer Alma (Rosie Perez) are fleeing El Salvador after armed rebels shoot up their office. Fast forward to 1984, when she's assigned to cover the Ronald Reagan re-election campaign. But that plot line is abandoned in favor of Elena going rogue to investigate U.S. ties to Contras in Nicaragua. Ben Affleck plays government official Treat Morrison with all the gravitas of dry toast, though he's just one of the men in suits eyeing Elena.

The Last Thing He Wanted
RELEASE DATE:
Feb. 21, 2020
DIRECTOR:
Dee Rees
STREAMING:
Netflix
This adaptation of Joan Didion's novel doesn't quite know what to do with its cast.
Directed by Dee Rees and co-written by Rees and Marco Villalobos, The Last Thing He Wanted follows her 2017 Netflix breakout Mudbound, but the narrative here is more non-linear. When Elena's father Dick (Willem Dafoe, giving us some bad-dad energy) is hospitalized in Miami, the film pivots once again when he enlists her in a "one last job" subplot as an arms smuggler. A more emotional moment comes when she visits his house and sees how he's been living, but the father-daughter relationship doesn't get much play, leaving us wondering why she would do something so dangerous for him.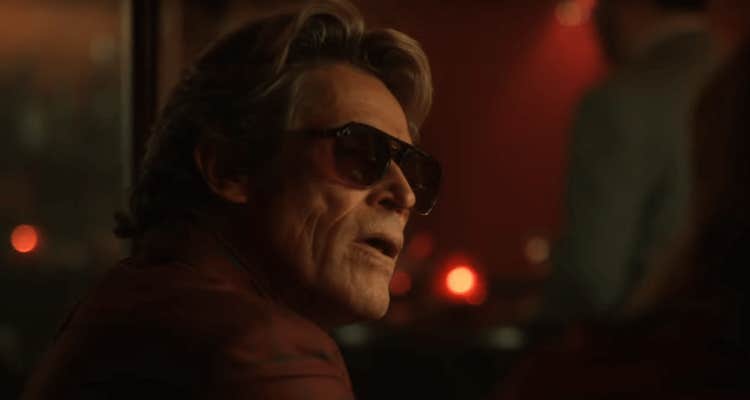 There are other moments where personal details could have emerged: A scar reveals Elena is a breast cancer survivor. We only see her daughter during increasingly fraught phone calls. There are glimpses of the journalism boys' club, and Hathaway does a good job embodying the conflict of mother/reporter. A scene where a dead-eyed Elena makes Treat squirm is satisfying, but the film also indulges a persistent female journalist trope.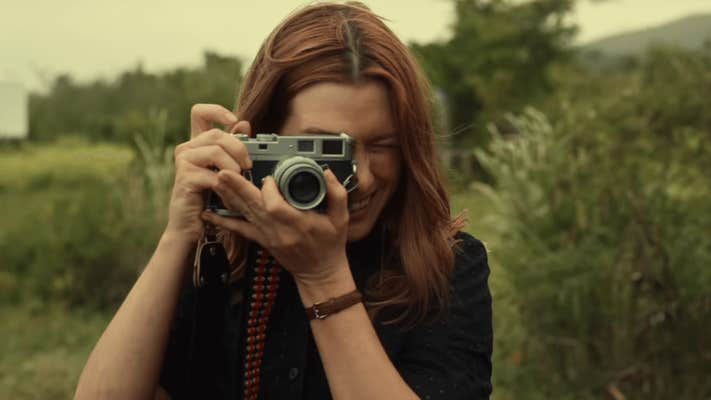 The Last Thing He Wanted has good actors stuck in a sort of purgatory, though perhaps that was part of the vibe. In Didion's book, the narrator tells us, "The facts of Elena McMahon's life did not quite hang together. They lacked coherence. Logical connections were missing, cause and effect." 
That's harder to render in two hours. Rees attempts to stay true to Didion's prose and structuring, even when depicting a complex part of U.S-Central American history. On Twitter, the confusion has become a meme but that might be tied into its apparent popularity: The Last Thing He Wanted currently ranks at #1 in Netflix's new Top 10, which alerts viewers to the most popular movies and shows of the week. Confusion equals views? (The film was also panned by critics and currently has a 5% rating on Rotten Tomatoes.)
The film does feature gorgeous cinematography and it's an interesting look at a time in history and politics: As a man shouts, "Four more years of Reagan country," a more precise picture of the time comes into play. No wonder everyone looks so stressed out.
Rees said she was inspired by directors like Robert Altman and wanted an "analog feel." Despite the meandering, the film does capture that, and it's exciting to see Rees take tonal swings, but that extends to other choices—like a dramatic shot late in the film that elicited a Ben Affleck smoking face. There are quite a few "ending explained" articles about this film but, much like Didion's writing, it doesn't need one.

Still not sure what to watch tonight? Here are our guides for the absolute best movies on Netflix, must-see Netflix original series, documentaries, docuseries, and movies.
Looking for something more specific? Here are our Netflix guides for the best war movies, documentaries, anime, indie flicks, true crime, food shows, rom-coms, LGBT movies, alien movies, gangster movies, Westerns, film noir, and movies based on true stories streaming right now. There are also sad movies guaranteed to make you cry, weird movies to melt your brain, old movies when you need something classic, and standup specials when you really need to laugh. Or check out Flixable, a search engine for Netflix.