Rattlesnake tries to add some twists to the road trip horror genre. A woman named Katrina (True Detective's Carmen Ejogo) and her daughter (Apollonia Pratt) are heading through Texas, on their way to start a new life. While Katrina is changing a flat tire, a rattlesnake bites her daughter. A stranger on a nearby trailer heals her, at a price.
Rattlesnake
RELEASE DATE:
10/25/2019
DIRECTOR:
Zak Hilditch
STREAMING:
Netflix
A mother must kill to save her daughter's life, but the film doesn't do much soul-searching.
After this initiating event, the movie becomes about Katrina. A mysterious man shows up at the hospital and informs her that she must now kill someone as payment for her daughter's life being spared—before sunset. Those are the rules in the (real) town of Tulia, Texas. When her attempt to kill someone at the hospital is thwarted, Katrina moves on to an abuser (Theo Rossi), whom she decides is more deserving of death.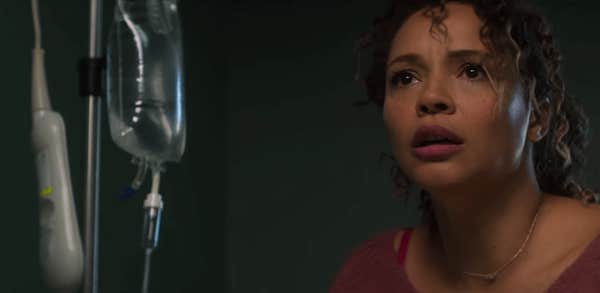 Here's where the film gets interesting: Who deserves death? Katrina does some Googling and sees another case where someone in this town has killed in a quest to pay their debt. Who did they choose? Did they kill bad people? Is that what this mysterious desert force wants?
Unfortunately, Rattlesnake is more concerned with Katrina paying her debt than any deeper discussions of morality. Ejogo plays her with appropriate intensity, but we have no idea who she is or what her life was like before this trip. Early on, the film hints that they're leaving something bad behind, but she and her daughter are two-dimensional characters without defining characteristics or motivations. It's hard to get invested in her mission.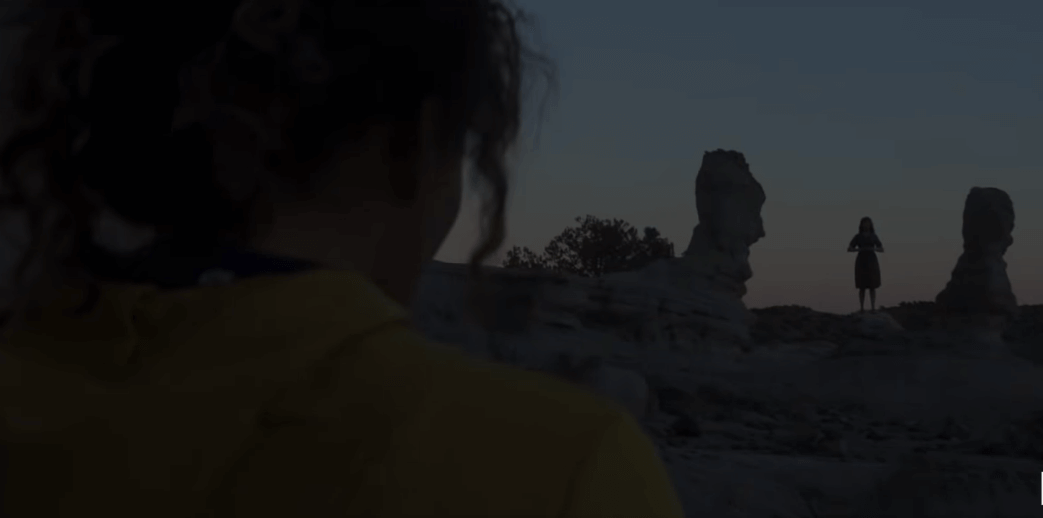 Director Zak Hilditch's Netflix adaptation of Stephen King's 1922 , in which a man kills his wife and suffers the consequences, had much more dread and style. At one point in Rattlesnake, the hospital-in-the-middle-of-nowhere reminded me of Fractured, another recent Netflix horror original that had an interesting idea but did nothing with it. There are some gorgeous shots of the desert (it was filmed in New Mexico), but the film stops short of expanding on the seemingly ancient rules at play. At just 85 minutes, Rattlesnake would have felt more appropriate in an anthology.
Still not sure what to watch tonight? Here are our guides for the absolute best movies on Netflix, must-see Netflix original series, documentaries, docuseries, and movies.
Looking for something more specific? Here are our Netflix guides for the best war movies, documentaries, anime, indie flicks, true crime, food shows, rom-coms, LGBT movies, alien movies, gangster movies, Westerns, film noir, and movies based on true stories streaming right now. There are also sad movies guaranteed to make you cry, weird movies to melt your brain, old movies when you need something classic, and standup specials when you really need to laugh. Or check out Flixable, a search engine for Netflix.