In every culture, sex sells. 
Instead of the Swinging Sixties, Japan's erotic awakening came in the 1980s, during the thriving "bubble economy." The man at the center of the action: Toru Muranishi, played in The Naked Director by Takayuki Yamada. The Japanese Netflix series—based on Nobuhiro Motohashi's non-fiction novel Zenra Kantoku Muranishi Toru Den—tells the story of Muranishi's rise from failed English textbook salesman to the king of Japanese pornography. 
The Naked Director
RELEASE DATE:
8/8/2019
DIRECTOR:
Masaharu Take
STREAMING:
Netflix
The rollicking story of a Japanese porn pioneer makes for a fun, if slightly uneven, ride.
As with any story about a suit breaking bad, sex, money, and attention from both the authorities and organized crime syndicates follow. While David Simon's The Deuce tells this kind of story on HBO as a sweeping, melancholic drama, The Naked Director tries to strike a balance between raucous sex comedy and action-packed underworld narrative in this tale of a pornographic revolution.
Netflix is following the same playbook it used with its Spanish-language hit Narcos, aiming for a uniquely Japanese production that will also appeal to an international audience. Netflix's Kaata Sakamoto assembled a creative team of American television veterans and Japanese creatives for The Naked Director, even enlisting Narcos' Jason George to advise. The strategy is mostly successful, as the series lands somewhere between a prestige American cable show and a broad Japanese comedy. 
The Naked Director deftly alternates between its physical comedy and underworld intrigue. Yamada is clearly a star, equally fluent in humor and earnest emotion. The writing melds these tones nicely; you often find yourself laughing at a ridiculous porn shoot only to watch characters tangling with Yakuza a few scenes later.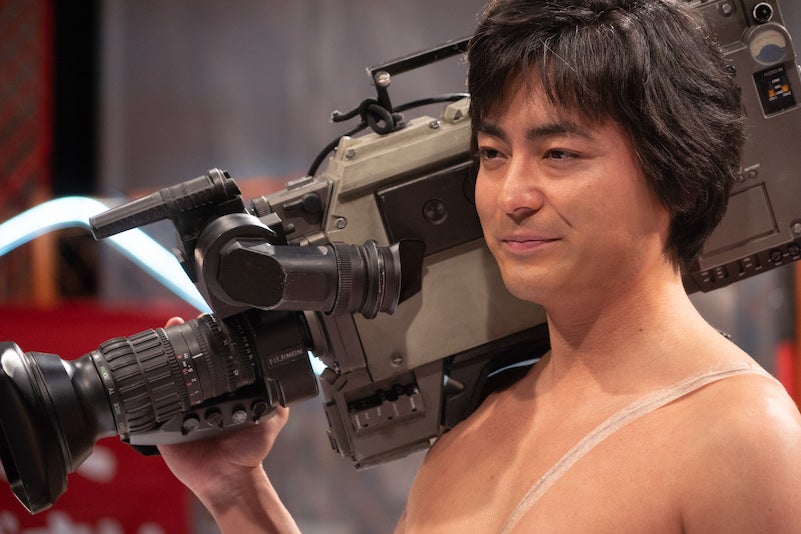 One of the most admirable aspects of The Naked Director is how it immerses its audience in Japanese culture. Beneath the repressed exterior of Japanese society brews a wonderland of underground sexuality: love hotels, sprawling sex shops, maid cafes, and drunken karaoke bars that lead to more lascivious places. These locales photograph well and lend an authentic feeling to the series, and The Naked Director portrays Tokyo's bustling Shinjuku ward as the mysterious maze it truly is.
If there is a major criticism of the show, it's that the supporting cast doesn't always have a handle on its tricky tone. While Yamada bounces from seriousness to humor thoughtfully, actors in smaller roles sometimes struggle. Some performers take things way too seriously while others play the jokes too broadly.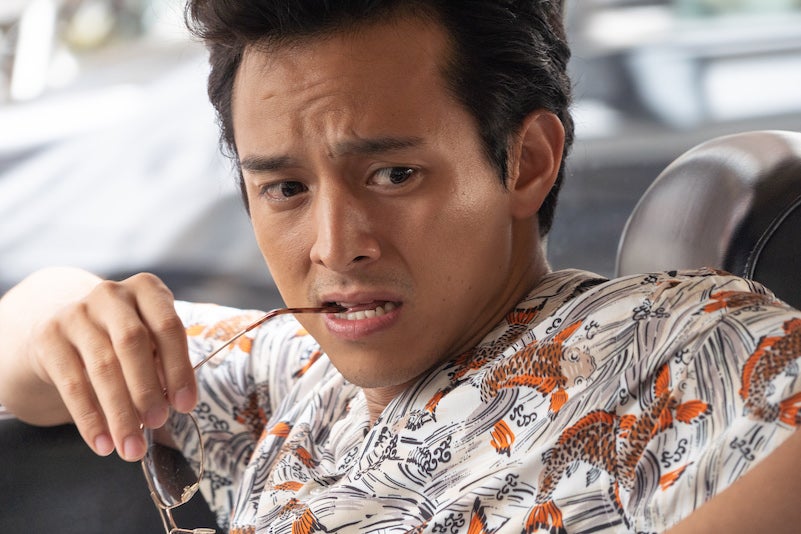 Japanese live comedy is more vaudevillian than its modern American counterpart, and as a result, some of the comic relief characters are too big for the small screen. As streaming services create more American-style content in Japan, this problem might fix itself. As it stands, The Naked Director could have used a little more subtlety in its comedy, as Japanese director Hirokazu Kore-eda achieved in his breakout 2018 indie dramedy Shoplifters. 
Stateside viewers might also be put off by the show's handling of sexuality at points. Some of the material in The Naked Director would be taboo or even misogynistic by American standards. Some of Toru's more voyeuristic moments recall now-cancelled '80s comedies Porky's and Meatballs, and a rape fantasy in episode 3 doesn't quite work as thoughtfully as the show thinks it does. When it comes to nudity and sexuality, it doesn't always feel like the female characters are in on the joke. This challenge is not unique to The Naked Director; American shows such as Entourage and Californication have struggled with the same problem.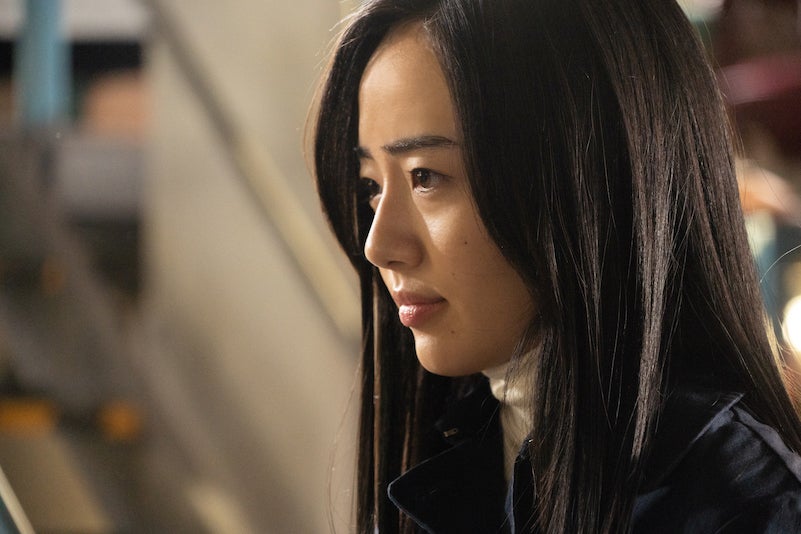 These quibbles, while off-putting, won't be deal-breakers if the tone of the show works for you. Chief director Masaharu Take, director of photography Hideo Yamamoto, and veteran Hollywood production designer Rika Nakanishi create a strong visual world that splits the difference between gritty action indie and cable comedy. If the acting is occasionally uneven, the design elements are consistently spot-on. 
It takes a lot for an international title to break through with American audiences, and The Naked Director might not quite get there. While Japanese films and animated series often work for American viewers, it is rare for Japan to export narrative TV. But viewers who are interested in Japanese culture and have the palette for an ambitious and funny series may enjoy this change of pace in their streaming diet. At the very least, The Naked Director is a vehicle for zany, comic creativity, set in a captivating locale you've never seen quite like this before.
Still not sure what to watch tonight? Here are our guides for the absolute best movies on Netflix, must-see Netflix original series, documentaries, docuseries, and movies.
Looking for something more specific? Here are our Netflix guides for the best war movies, documentaries, anime, indie flicks, true crime, food shows, rom-coms, LGBT movies, alien movies, gangster movies, Westerns, film noir, and movies based on true stories streaming right now. There are also sad movies guaranteed to make you cry, weird movies to melt your brain, old movies when you need something classic, and standup specials when you really need to laugh. Or check out Flixable, a search engine for Netflix.