The idea behind Million Pound Menu is brilliant because it is so obvious: Why not combine the success of Shark Tank with the food TV obsession? But after you watch the show, you'll remember obvious shows don't always make for the best television. It turns out that when capitalism is involved, food, like everything, feels a little less special. While the BBC import is fine, we certainly don't have the next Great British Bake Off on our hands.
Million Pound Menu Season 2

RELEASE DATE:
8/27/2019
CREATORS:
Natalie McArdle, Shaun Parry
STREAMING:
Netflix
A mix of the food contest genre and 'Shark Tank,' 'Million Pound Menu' is a sturdy show that gets bogged down by business plans.
Million Pound Menu, which launched its second season on Netflix on Tuesday, shows the possibilities and limitations of the food show genre. Much like Shark Tank, it puts a number of chefs in front of a panel of advisors and investors. These people have the power to take an aspiring chef from a food truck or market stall to a fully realized brick-and-mortar restaurant. One chef will get the chance at a pop-up restaurant and potential investment. They just need great food and a solid business plan first.
Of course, this isn't the first show to tackle the restaurant business. Kitchen Nightmares and its cousin, Bar Rescue, ably cover that space. But Million Pound Menu combines the contest model of shows like Top Chef and Great British Bake Off with that economic focus. The results never quite make for fulfilling television.
Ultimately, the show offers less magic than the best food exploration shows (Chef's Table), less drama than the best contest shows (The Great British Bake Off), and less behind-the-scenes business insight than Kitchen Nightmares.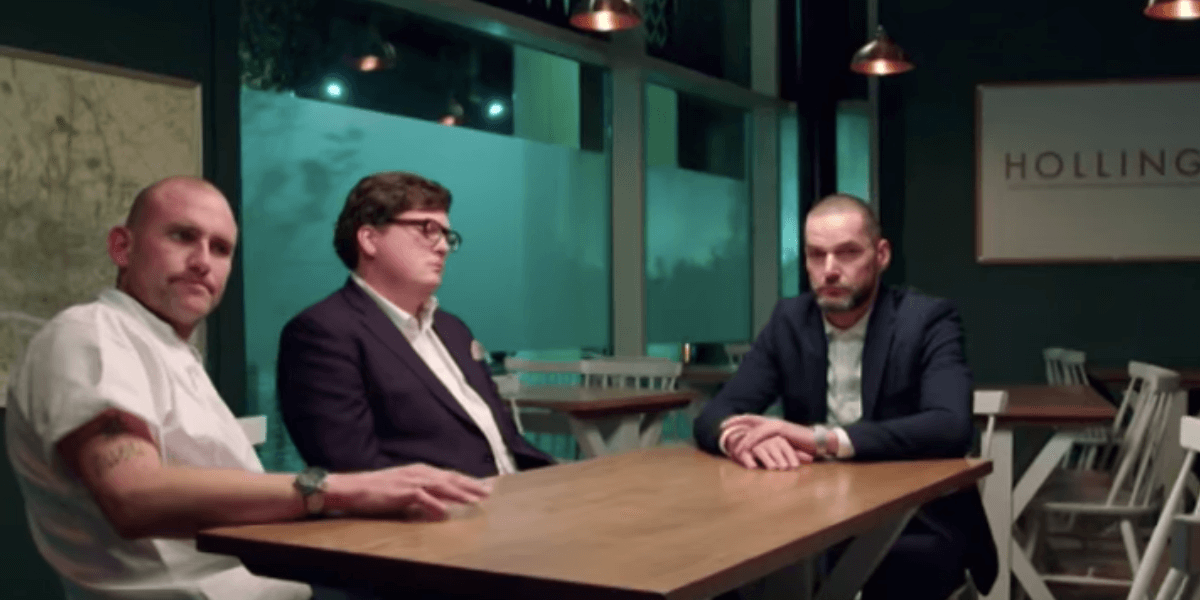 If there were a panel of television show judges similar to the one the chefs are forced to endure on this show, they might say Million Pound Menu is trying to do too much. Ironically, the show's contestants compete to open fast-casual restaurants and are consistently told to keep things simple and straightforward. Unfortunately, the show can't take its own advice. 
"Who has the most investment potential?" the judges ask before picking the team that will get a shot at opening their own restaurant in each episode. "If we invested in you, how do we think we would get our money back?" These questions are vital in the restaurant industry, but they aren't inspiring. It's hard to imagine someone who routinely watches shows that seek to find the best chefs in America or the U.K. falling in love with a series that asks such crass inquiries.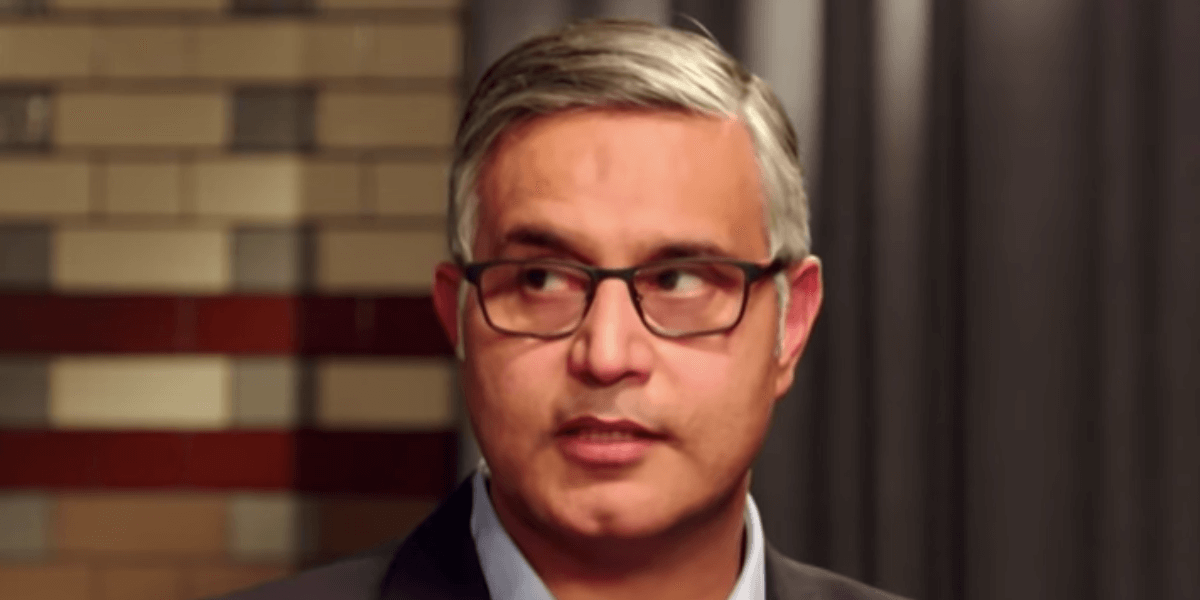 Million Pound Menu is at its best in the middle portions of its episodes, which show the contestants setting up their own restaurants. For a portion of each episode, we can forget about the pressures of capital and watch the aspiring restaurateurs build their dreams. 
In short order, though, they are back before the tribunal, discussing business plans and deflating the dreams they just harvested. The structure of the show eliminates all but one contestant in roughly the first 10 minutes and doesn't even guarantee the chosen chef an investment. The final act of each episode shows the potential winner being grilled by the judges as they pick apart their business plan, and these efforts to be dramatic sometimes verge on cruelty.  Too often, Million Pound Menu offers the economic Darwinism of reality rather than the escapism we expect from television. 
This isn't to say that Million Pound Menu isn't well-made. The restaurant spaces are created with care. The food is shot and described so that you can almost taste it. The music and editing are dramatic. The contestants are consistently charming. The panel experts exude experience and savvy.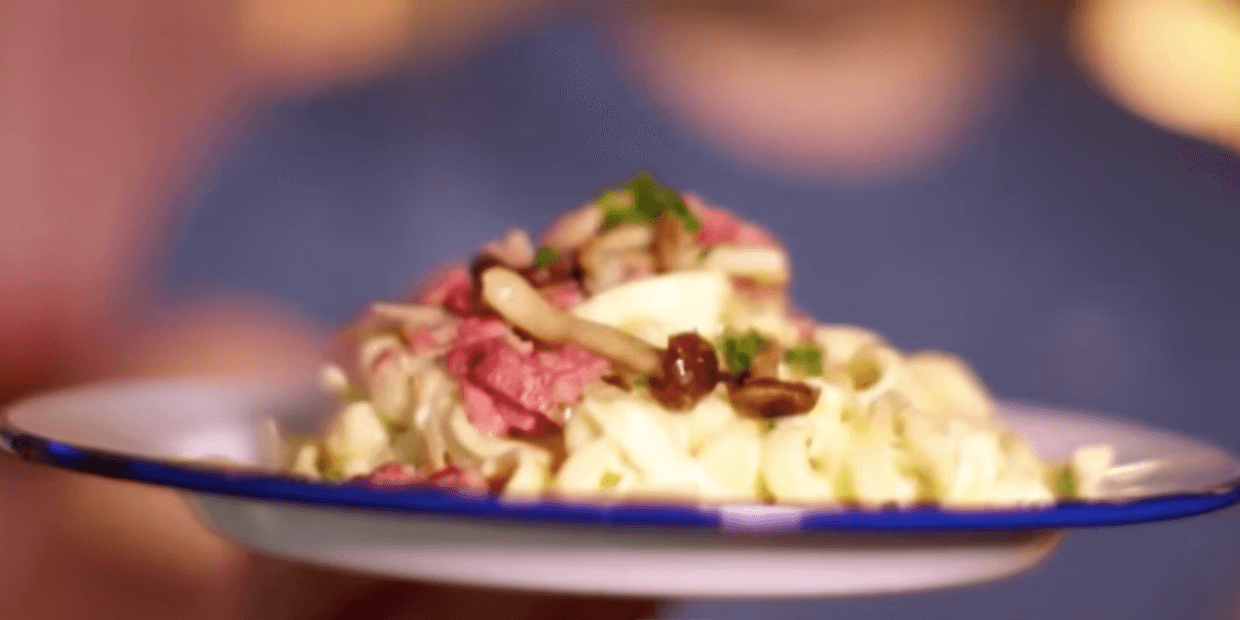 Yet it's hard to imagine this show attracting an avid fan base. Obviously, Million Pound Menu performed well enough to earn a second season, but the show lacks the heart to become a long-term hit. It certainly won't endure as a fan favorite of the genre.
"Do they have any idea about numbers? Do they know their way around a pound note?" one of the judges asks toward the end of the second season's first episode. These are questions every one of us has to confront on a daily basis. But they aren't questions many of us want to be asked when we escape into the warm glow of the television and the comfort of food.
Still not sure what to watch tonight? Here are our guides for the absolute best movies on Netflix, must-see Netflix original series, documentaries, docuseries, and movies.
Looking for something more specific? Here are our Netflix guides for the best war movies, documentaries, anime, indie flicks, true crime, food shows, rom-coms, LGBT movies, alien movies, gangster movies, Westerns, film noir, and movies based on true stories streaming right now. There are also sad movies guaranteed to make you cry, weird movies to melt your brain, old movies when you need something classic, and standup specials when you really need to laugh. Or check out Flixable, a search engine for Netflix.