The second season of Netflix's Lost in Space manages to enhance all of the things that made the first season enjoyable without losing a step.
The series continues to be charming, chaotic, and entertaining, while still taking time to delve deeper into character relationships and build its world in an understandable and creative way. The series is not groundbreaking by any means, but it does deliver everything a good story requires. In season 2, the characters continue to grow and blessedly avoid many of the more tired tropes that drench the genre. Tension shifts to focus on a number of pressing issues, no longer merely the duplicitous Dr. Smith. The addition of new characters and settings keep the series fresh, interesting, and heartfelt.
Lost in Space season 2

RELEASE DATE:
Dec. 24, 2019
CREATOR:
Zack Estrin
STREAMING:
Netflix
Lost in Space season 2 maintains the momentum of the first season, but delves deeper into character relationships and motivation.
Season 2 starts off with a bit of a stumble, but it gains momentum as it goes on. For the first several episodes, viewers might find themselves rolling their eyes at the familiar havoc and unyielding danger the Robinsons find themselves in. Similar to the first season, a quiet moment is rare in Lost in Space. The Robinsons flirt with mayhem at every turn, which keeps the season engaging but sometimes causes issues with pacing.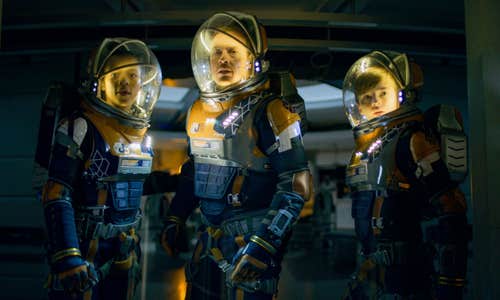 While the story develops naturally, the constant chaotic sequences sometimes leech tension from scenes. In one episode, for example, a character is forced to run an impressive 15 miles across a strange planet to reach a family member. That alone comes with tense, heart-pounding stakes. The addition of dangerous alien predators creates an excess of drama, and somehow negates the goal of the scene.
As the season goes on, however, the pacing evens out and allows characters to expand and really shine. Each of the Robinsons, with perhaps the exception of Maureen, grows and changes throughout the season. The familial interactions and strong characters continue to provide the backbone of the show. The storyline, not boring by any means, tends to take a back seat to witty dialogue and engaging character ties. This is not necessarily intentional—the series throws action at you like the directors are terrified you will get bored and walk away—but the actors deliver believable, interesting performances that continue to make the characters stand out. Some characters—Don, Penny, and Dr. Smith in particular—continue to shine above the rest, but none of the characters flops.
Dr. Smith persists as a suspicious, treacherous character, but ultimately evolves into something confusing, concerning, and far more intriguing. Lost in Space avoids the pitfall of leaning on what made season 1 popular, instead reworking its formula to try and find something new. The second season makes no courageous attempts to change up the relatively tried-and-true science-fiction formula, but considering it is already a remake, I doubt many people are flocking to the show looking for something new.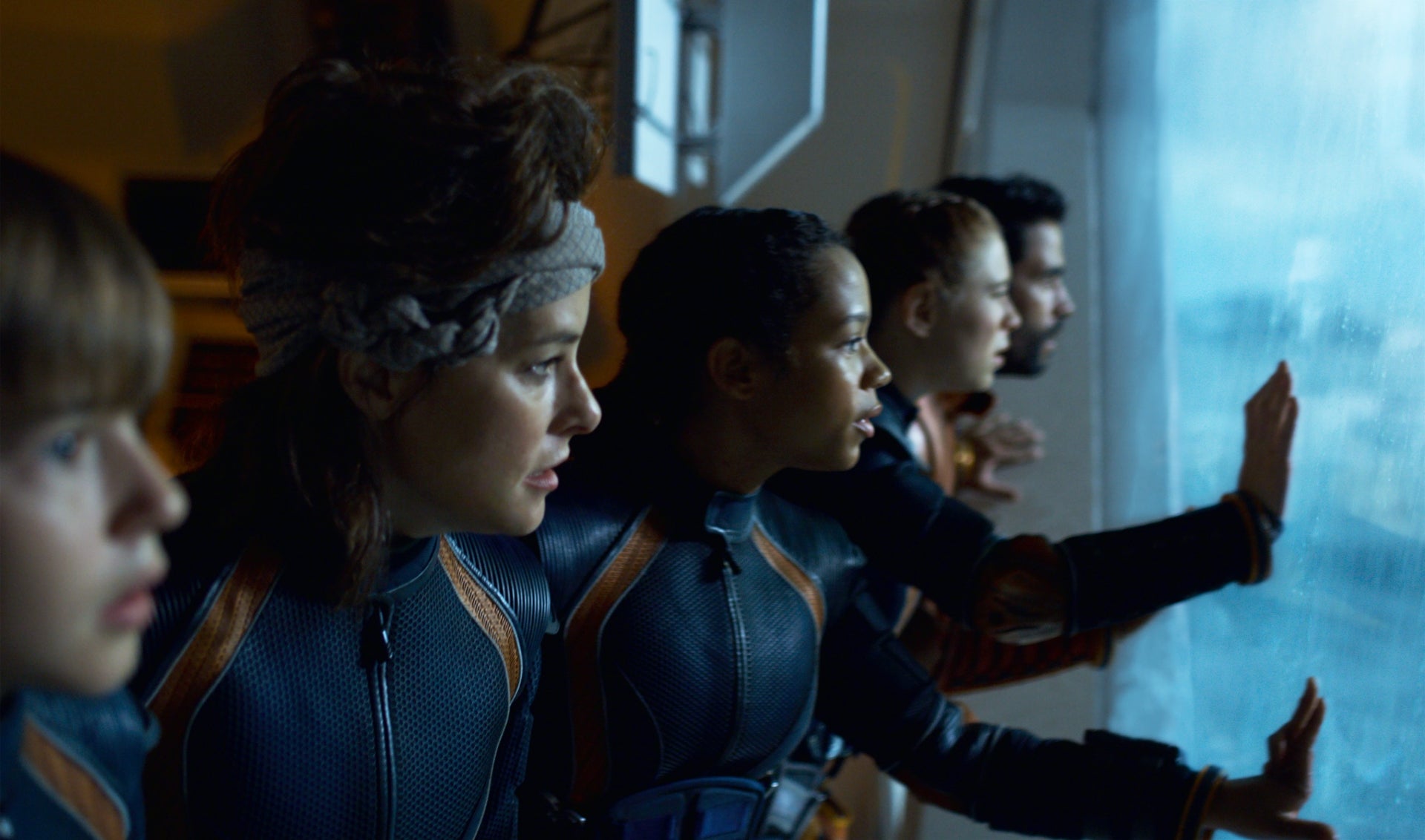 Aside from a few brief moments, the show avoids obnoxious, obvious drama. The characters are not stupid, and they've learned from the mistakes of the first season. Penny and Will, in particular, experience impressive growth, though Penny's role decreases somewhat in the latter half of the season. During the first few episodes, John Robinson cannot seem to avoid trouble. This unfortunately tends to negate any real tension surrounding his constant state of danger. We all know he can get out of each near-death experience, if only to find himself in mortal danger again the next episode.
The aggressive lens flare is completely unnecessary, and tends to serve as a distraction rather than an enhancement. We get it, the show is set in outer space. You don't need to blind your audience to remind us that everything is shiny and high-tech. Not only that, but the distracting shine persists even when characters are on-planet. Hell, I noticed it once in a scene set in near-utter blackness. Here's hoping Netflix learns from the criticism 2009's Star Trek received and seriously pulls back on the glare next season. Apart from this distracting annoyance, however, Netflix uses its budget well. The sets are interesting and feel real, and the robots, in particular, are awesome. Their design is creative, creepy, and fascinating, and I hope to see even more of them next season.
Overall, the second season of Lost in Space gives season 1 a run for its money. It maintains and even builds upon its momentum, surprisingly self-aware throughout—and is far better for it. If only for the stunning visuals and lovable characters, Lost in Space is certainly worth a watch.
Still not sure what to watch tonight? Here are our guides for the absolute best movies on Netflix, must-see Netflix original series, documentaries, docuseries, and movies. 
Looking for something more specific? Here are our Netflix guides for the best war movies, documentaries, anime, indie flicks, true crime, food shows, rom-coms, LGBT movies, alien movies, gangster movies, Westerns, film noir, and movies based on true stories streaming right now. There are also sad movies guaranteed to make you cry, weird movies to melt your brain, old movies when you need something classic, and standup specials when you really need to laugh. Or check out Flixable, a search engine for Netflix.