Times are tough for the family running a Los Angeles taco restaurant in Netflix's Gentefied.
Their sellout landlord, played by Wilmer Valderrama, has raised their rent and toured potential new tenants at the property, located in the rapidly changing Boyle Heights neighborhood. Casimiro Morales (Joaquín Cosío), the patriarch of the family known as "Pops", employs the help of his three grandkids and doesn't know where to begin making ends meet.
The cousins struggle themselves—Chris's (Carlos Santos) big dreams of making it to culinary school are tested by his racist chef; Ana's (Karrie Martin) artist ambitions get crushed by her mother; and Erik (Joseph Julian Soria) navigates the future of the relationship with his pregnant ex-girlfriend.
Gentefied

RELEASE DATE:
Feb. 21, 2020
CREATORS:
Marvin Lemus and Linda Yvette Chávez
STREAMING:
Netflix
Through drama and comedy, Gentefied explores one family's challenges with gentrification, identity, and history with the depth and interest that TV rarely give stories of and by Mexican-Americans.
The premise of the show is exciting in itself—how often do you see issues of the working class addressed in a mainstream piece of work that isn't relegated to a story arc of two episodes, or solved with a rich man's cold heart melting with sympathy? However, the characters bring it to life. Chris is a mixed kid trying to prove himself to his Mexican family and Latinx coworkers; Ana's a queer artist and her girlfriend Yessika (Julissa Calderon) is an Afro-Latinx activist, and Erik is a man in love, vying for the attention of his feminist ex. They're cousins, but they're more like siblings, picking on one another to prove themselves to Pops—and to each other.
Pops is the most vibrant of all, a man of age who loves his restaurant—Mama Fina's—and his grandkids almost as much as he loves the woman he lost, his late wife. The family is hard not to love, even when they seem to get on each other's nerves.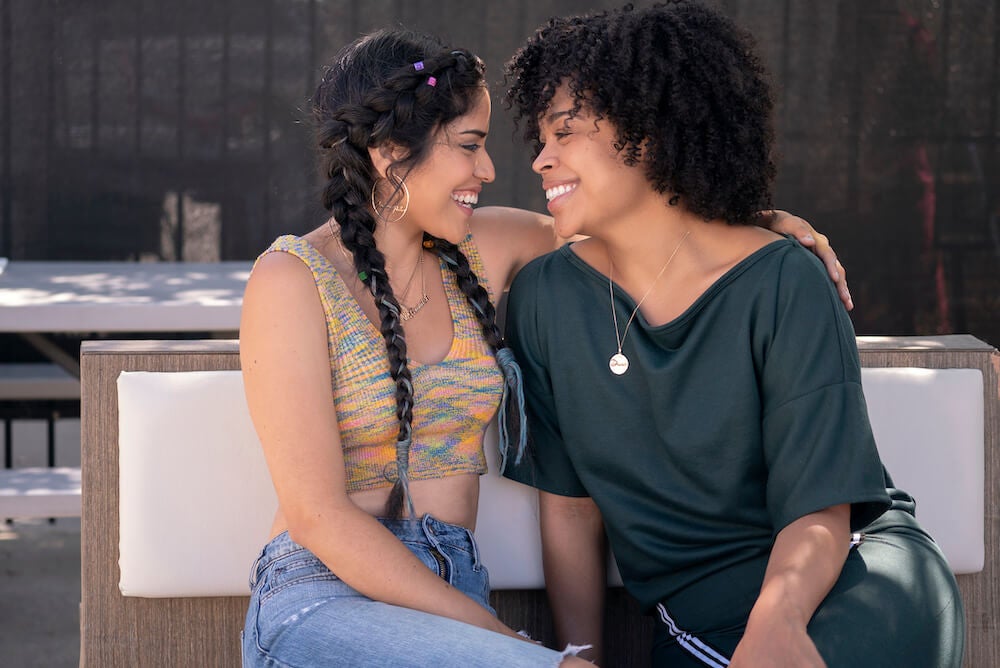 Gentefied's use of comedy interspersed with drama avoids the series from delving into an exhausted showcase of oppression, a cornerstone of the work to be sure, but not entirely emblematic of who Erik, Ana, and Chris are as characters. Yes, the family knows they're running the risk of losing their restaurant, but when Pops suggests leaving him in the shop should they burn the place down, Ana jokes that he's vying for a telenovela role.
The series is honest about struggle, but is just as honest with how uncomfortable addressing intergenerational struggle can be—it's natural to want to joke your grandpa out of his despair, and while many shows have trouble finding that balance, Gentefied strikes that nuance with ease.
Gentefied also shines in that it tells this family's story, and the moral lessons behind these episodes, without the use of "explanatory commas," a kind of storytelling maneuver that many shows about people of color use in order to bring audiences from outside that community, often white folks, along for the ride. It's a subtle but important difference in how the creators of Gentefied, including executive producer America Ferrera, have decided to pitch and create this work: this isn't just a story about a Mexican-American family—it's also for Mexican-American audiences.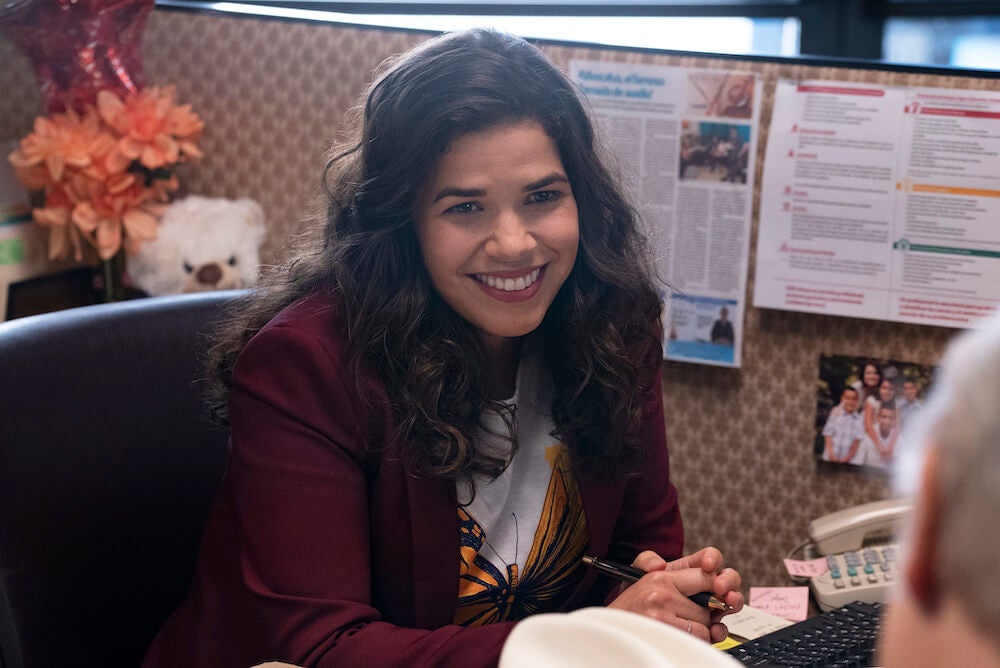 Gentefied is an in-depth, entertaining, engaging almost-dramedy series worthy of network-level attention and acclaim. In this Streaming Renaissance, however, Netflix is setting the bar for what it means to tell stories about communities of color, for communities of color.
(This review is based upon the first three episodes of the show.)
Still not sure what to watch tonight? Here are our guides for the absolute best movies on Netflix, must-see Netflix original series, documentaries, docuseries, andmovies.
Looking for something more specific? Here are our Netflix guides for the best war movies, documentaries, anime, indie flicks, true crime, food shows, rom-coms, LGBT movies, alien movies, gangster movies, Westerns, film noir, and movies based on true stories streaming right now. There are also sad movies guaranteed to make you cry, weird movies to melt your brain, old movies when you need something classic, and standup specials when you really need to laugh. Or check out Flixable, a search engine for Netflix.