"People think I sew, but that's not what I do. I tell stories."
Those are the words of renowned Hollywood costume designer Ruth E. Carter, known for her award-winning looks in Amistad, Black Panther (for which she won an Oscar), Do the Right Thing, and Malcolm X. But it could ultimately be the tagline for the second season of Netflix's lush and illuminating documentary series, Abstract: The Art of Design. 
Abstract: The Art of Design season 2
RELEASE DATE:
9/25/2019
CREATOR:
Scott Dadich
STREAMING:
Netflix
The Netflix docuseries is a celebration of the beauty of design, the people who create, and human progress.
Out of the mind of former Wired editor-in-chief Scott Dadich, Abstract is a creative's show, highlighting genius artists in various fields of design. It provides a more grounded look at what is usually a stodgy exercise in asking visionaries how and why they do what they do.
On its face, this season's subjects—Carter, Olafur Eliasson, Jonathan Hoefler, Cas Holman, Neri Oxman, and Ian Spalter—further illustrate the necessity of diversity in all design disciplines. Underneath each person lies interesting life stories that underpin their views of the world at large and inform their design decisions. The directors remind you that these intellectual heavyweights are real people, with real traumas and excitements.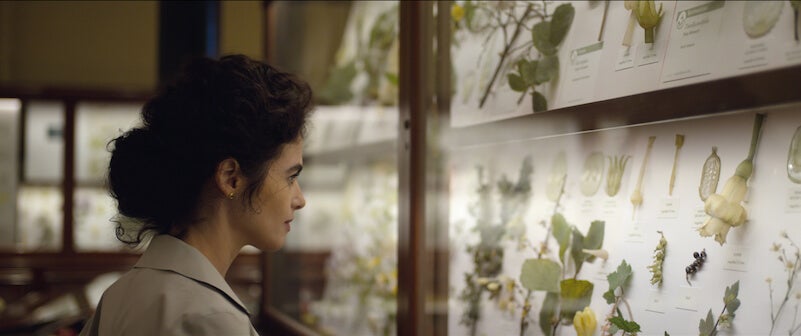 Oxman, an American-Israeli professor at Massachusetts Institute of Technology's Media Lab, leads the Mediated Matter Group, which explores "nature-inspired design and design-inspired nature." Oxman maintains an ethereal quality in her desire for singularity with nature. (Oxman also made the news earlier his month when she apologized for accepting a donation from the late accused sex offender Jeffrey Epstein. Her boss, Joichi Ito—also interviewed for her episode—resigned as director of the Media Lab after the New Yorker alleged he hid donations from Epstein.) 
It is probably the one episode short on action, given the numerous shots of Oxman merely walking through the tranquil woods of Cambridge. However, the profile of sculptor and elemental installation artist Eliasson is a multisensory trip. His episode is so immersive that viewers may wish to reach into the TV to touch the iceberg installation at London's Tate Modern Museum.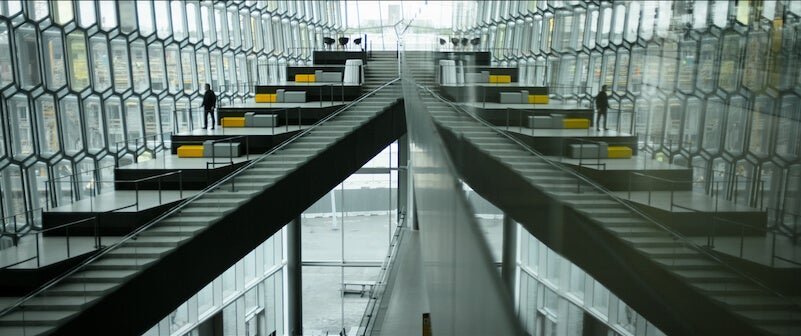 Eliasson and typeface designer Jonathan Hoefler, who created the Gotham typeface used in President Barack Obama's 2008 campaign, appear more in touch with human perception. Their tight focus on the relationship between humans and symbols feel like something directly out of Jean Baudrillard's Simulacra and Simulation treatise. Toymaker Cas Holman's playfulness is a light respite, without sacrificing the show's intellectual bulk.
Although Abstract: The Art of Design season 2 occasionally borders on hagiography—especially in the case of Oxman and former Instagram head of design Ian Spalter—it's never off-putting. Frankly, these artists are operating at the highest levels and deserve the praise they receive. If there's any fault to be found, it would be the nonexistence of criticism for the subjects. However, that likely isn't Dadich's point. Abstract is a celebration of the beauty of design, the people who create, and human progress.
Still not sure what to watch tonight? Here are our guides for the absolute best movies on Netflix, must-see Netflix original series, documentaries, docuseries, and movies.
Looking for something more specific? Here are our Netflix guides for the best war movies, documentaries, anime, indie flicks, true crime, food shows, rom-coms, LGBT movies, alien movies, gangster movies, Westerns, film noir, and movies based on true stories streaming right now. There are also sad movies guaranteed to make you cry, weird movies to melt your brain, old movies when you need something classic, and standup specials when you really need to laugh. Or check out Flixable, a search engine for Netflix.