Hulu and Blumhouse Television gave horror fans a treat with their horror anthology series Into the Dark, now in its second season.Each installment runs the length of a feature film and centers around a certain holiday, from Halloween and Thanksgiving to International Women's Day. Not all Into the Dark installments are created equal: Some are frightening, tightly wound thrillers while others pile on clichés and botch their attempts at social commentary. We've ranked every installment of Hulu's Into the Dark series so far from best to worst. Watch at your own risk.
Into the Dark: Every installment ranked from best to worst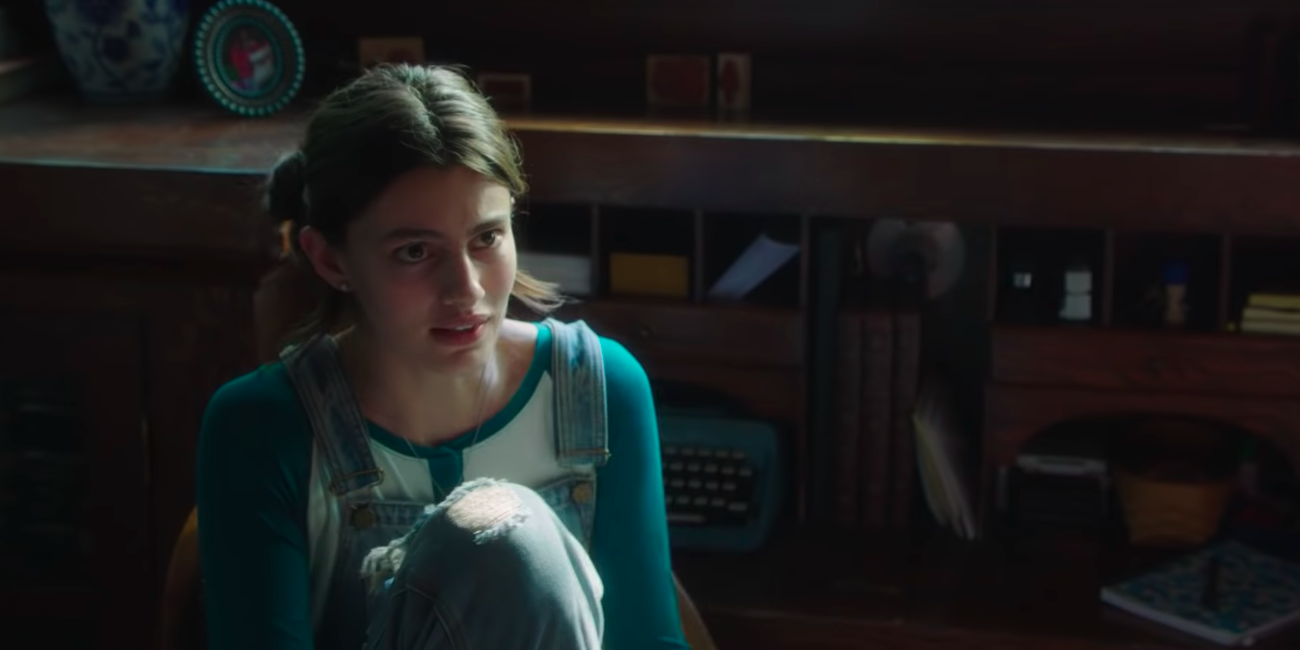 Into the Dark: Flesh & Blood is tight, tense, and a lot of fun. This Thanksgiving story centers around Henry (Dermot Mulroney), a widower struggling to raise his teenage daughter, Kimberly (Diana Silvers). In addition to struggling with her mother's murder, Kimberly is severely agoraphobic. Despite the dramatic trappings, this story doesn't go heavy on the weighty stuff. Flesh & Blood is an effective chamber piece and a terrific genre exercise. Veteran horror director Patrick Lussier's slick pacing maximizes Louis Ackerman's script. —Eddie Strait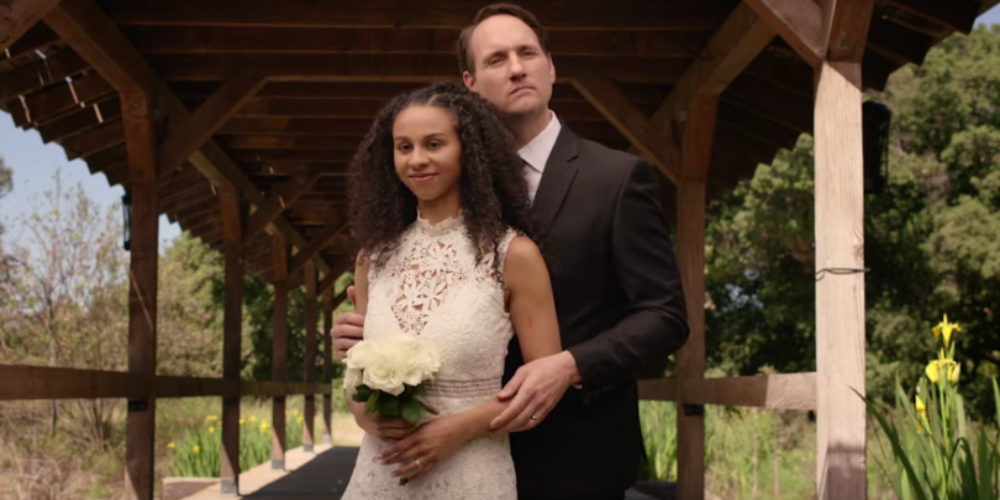 Into the Dark closes out its first season with an entry that focuses on the series' most consistent theme: toxic masculinity. That theme has been present in most Into the Dark installments over the past year, most prominently in Flesh & Blood (November), Down (February), Treehouse (March), and I'm Just Fucking With You (April). In honor of Daughter's Day, September's Pure takes place over a hellacious, patriarchy-toppling weekend. Directed by Hannah Macpherson, Pure rips through antiquated logic with obvious gleeful hostility and delivers a fun, sharp film. By taking a clear and direct approach, Into the Dark: Pure allows the rhetoric we've all heard before to wither in its inherent hypocrisy. —E.S.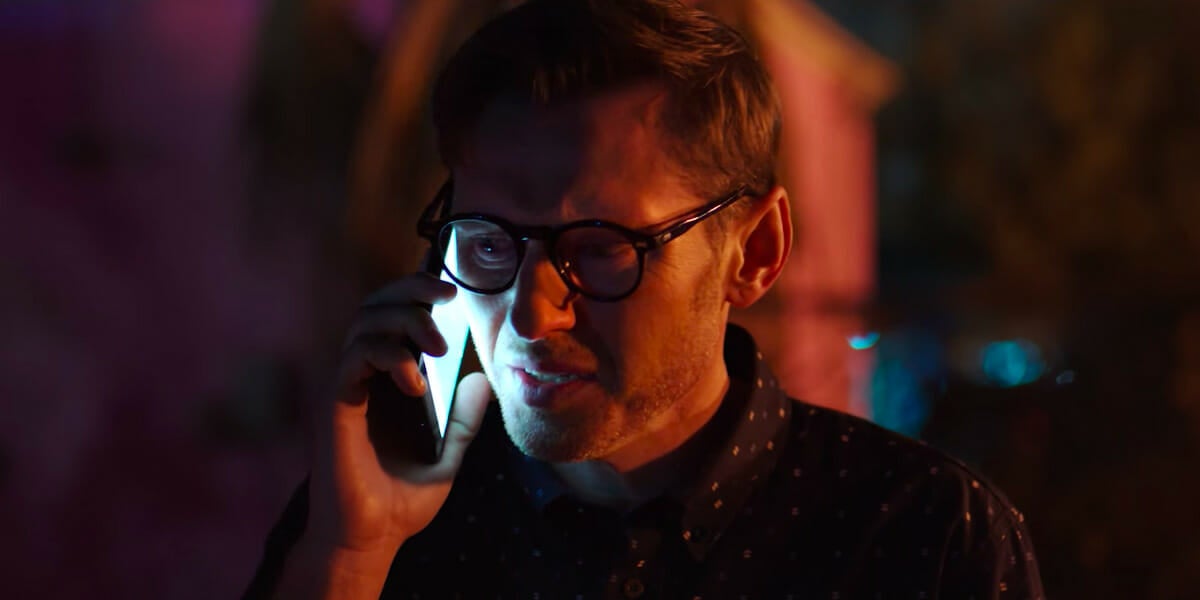 With its April Fool's Day episode, I'm Just Fucking with You, Into the Dark once again wades into toxic waters—this time about the perils of online harassment. Larry (Keir O'Donnell) is on his way to blow up his ex-girlfriend's wedding day, figuratively speaking. He stops for the night at a motel, where he meets Chester (Hayes MacArthur), the ball-busting bartender handling check-ins for the night who punctuates all of his jokes with a laugh and an "I'm just fucking with you." As the story progresses, the two characters slowly move together into an overlapping Terrible Person Venn Diagram. I'm Just Fucking with You executes its straightforward premise well and features lively performances, making it one of the series' best installments yet. —E.S.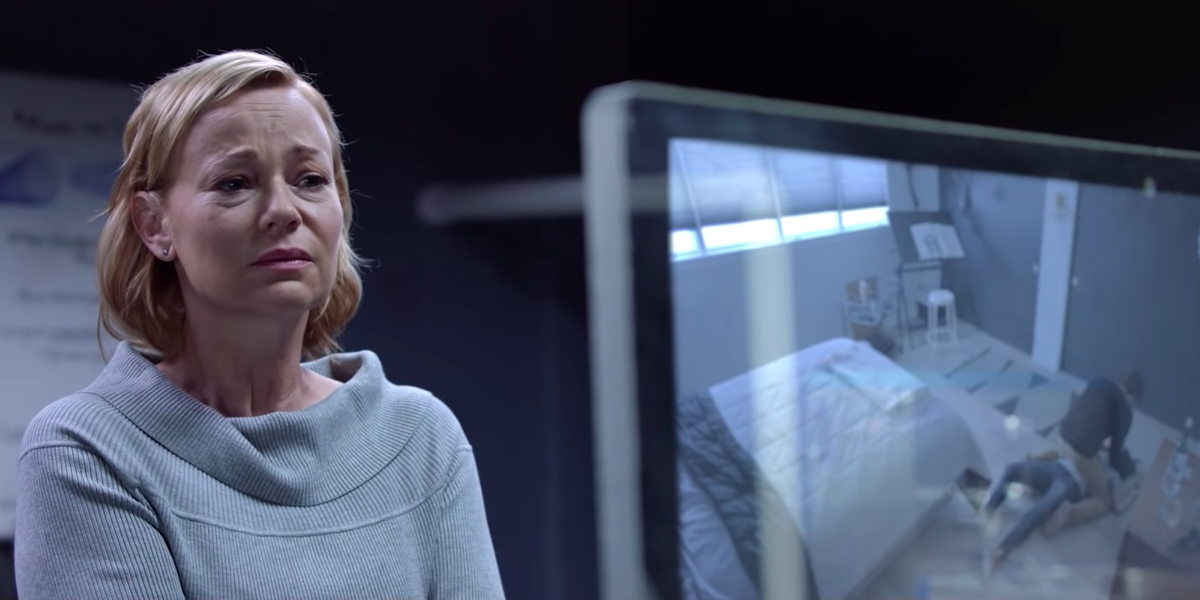 At the heart of Into the Dark: All That We Destroy is a story about a mother, Victoria, who will do whatever she can to give her son the best life possible. That her son, Spencer, is a murderer doesn't deter her, but it does lead to an inescapable loop of suffering and destruction. All That We Destroy is a thematically knotty movie with a truly disturbing premise. —E.S.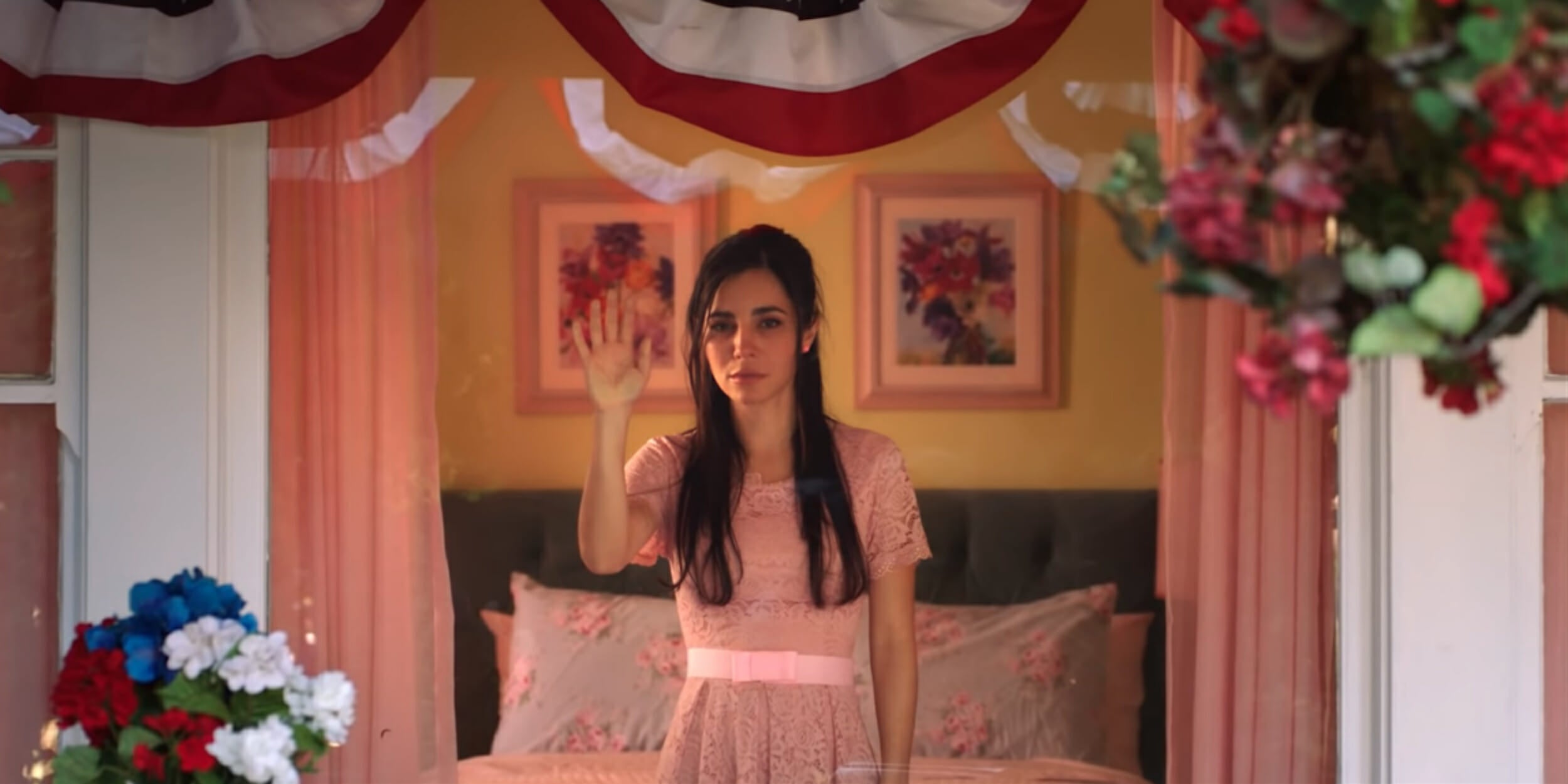 The Fourth of July installment of Hulu's holiday-themed horror anthology series follows Marisol (Martha Higareda), a pregnant woman who's determined to cross the Mexican border into the United States, but ends up somewhere much more surreal. Into the Dark: Culture Shock debuts as the horrors of border crossing and ICE detention play out in real time, and politicians have a semantics debate over whether we're running concentration camps. It imagines a worst-case scenario, which might not seem that far off, while showing a reverence for '70s Mexican horror flicks. —Audra Schroeder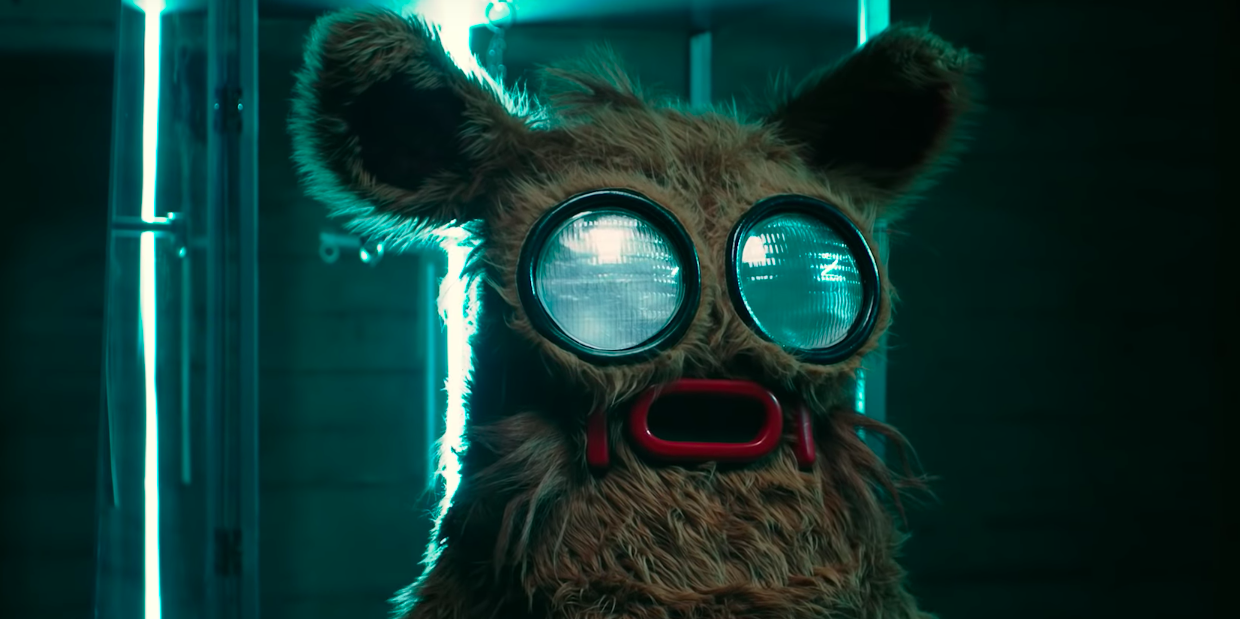 Into the Dark's Christmas-themed Pooka! stars a struggling actor named Wilson, who takes on a seasonal job to appear as Pooka, a bizarre talking bear. Donning the bear suit begins to take a toll on Wilson, and he begins to lose his grip on reality. His deteriorating psyche puts both his suspiciously lucrative job and promising new romance in jeopardy. Pooka! is a darkly funny movie that delivers a surprisingly emotional punch. –E.S.
READ MORE: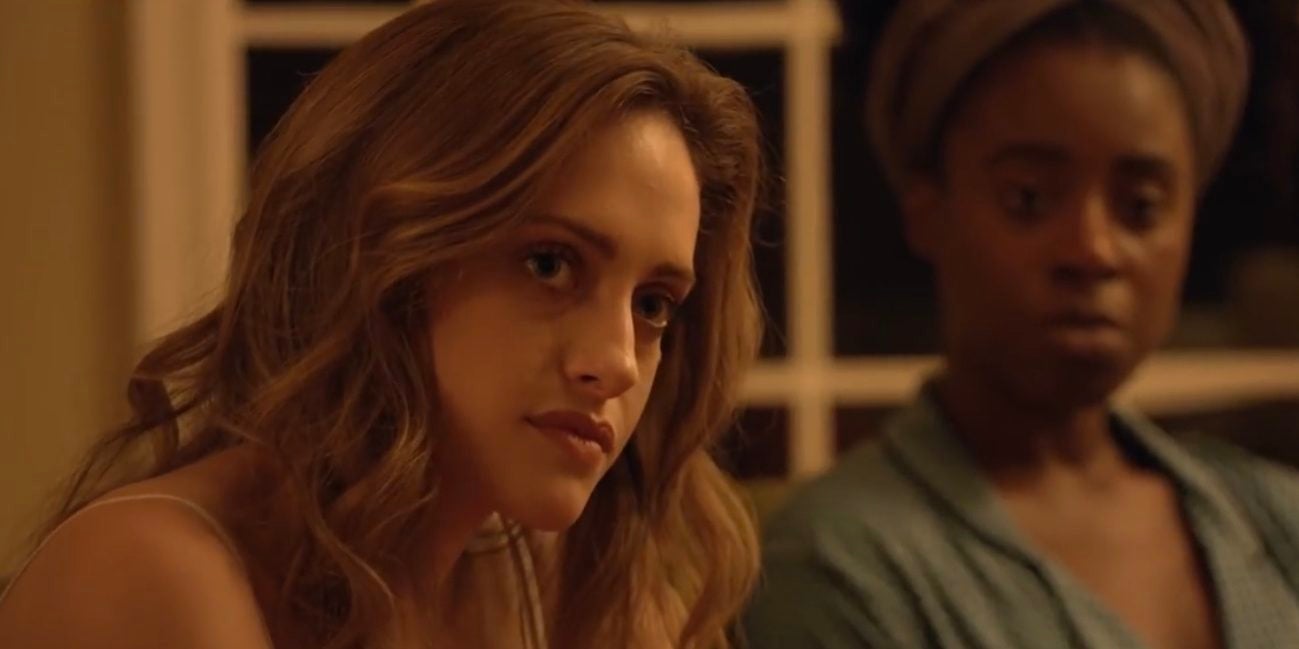 Into the Dark kicked off 2019 with the sharply written and well-acted New Year, New You. When four longtime friends get together for a low-key celebration, the alcohol and secrets begin to flow. As the night goes on, the resentment and jealousy coursing through the group overflow and the girls turn on each other. Writer-director Sophia Takal and co-writer Adam Gaines have crafted a keenly observed character study and decorated it as a genre exercise. New Year, New You sneaks in some insights about the nature of friendship and secrets, but more than anything, it's just a fun time. –E.S.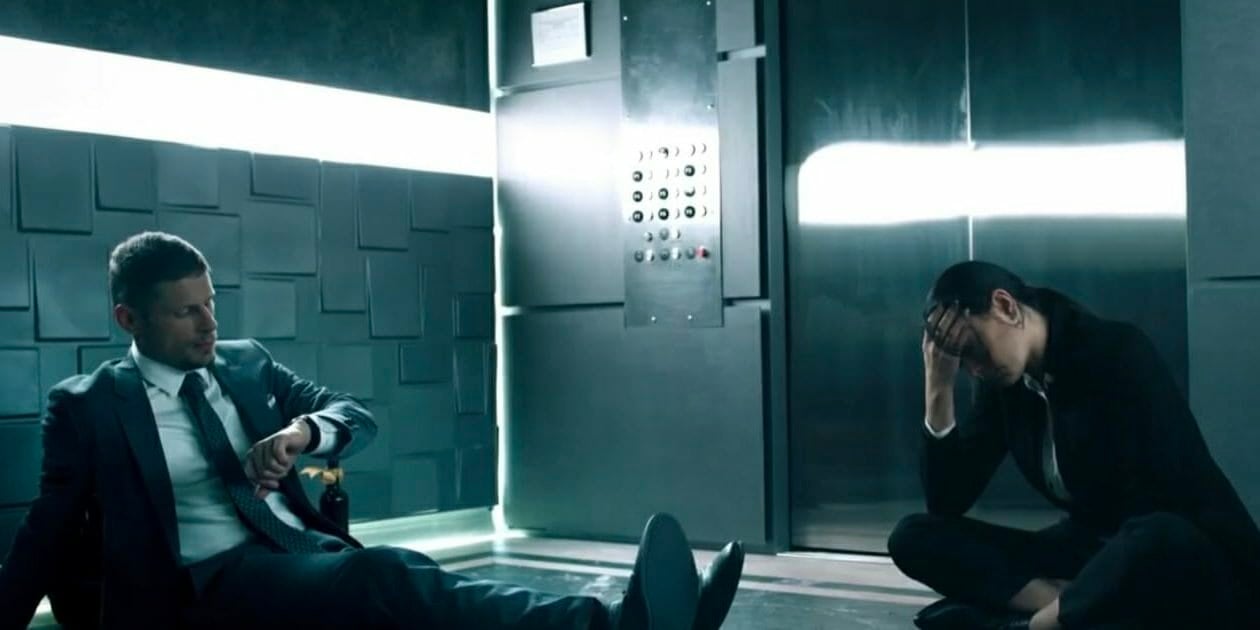 A long Valentine's Day weekend turns into a nightmare for Jen and Guy before it even begins when they get trapped in an elevator together. With nothing but time to kill, the two develop a fun and flirtatious rapport. But after they get a little too personal, things quickly turn south for the new friends. There aren't many new wrinkles, but Into the Dark: Down is aided by clever filmmaking and two strong lead performances from Matt Lauria and Natalie Martinez. –E.S.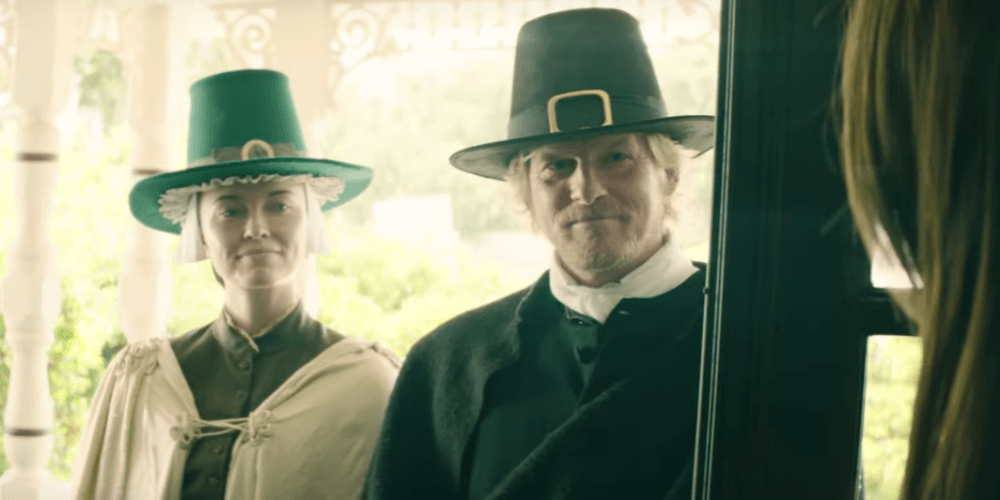 The premise of Pilgrim is as terrifying a concept as Into the Dark has conjured. In a last-ditch effort to bring her family together, suburban mom Anna invites a few grown adults who cosplay as Pilgrims into her home in order to recreate the first Thanksgiving. Needless to say, her plan goes horribly wrong. Pilgrim takes the worst aspects of the holiday season—forced gratitude and bonding—and weaponizes them. Despite its completely telegraphed story, it's a redeeming installment in the Into the Dark franchise. —E.S.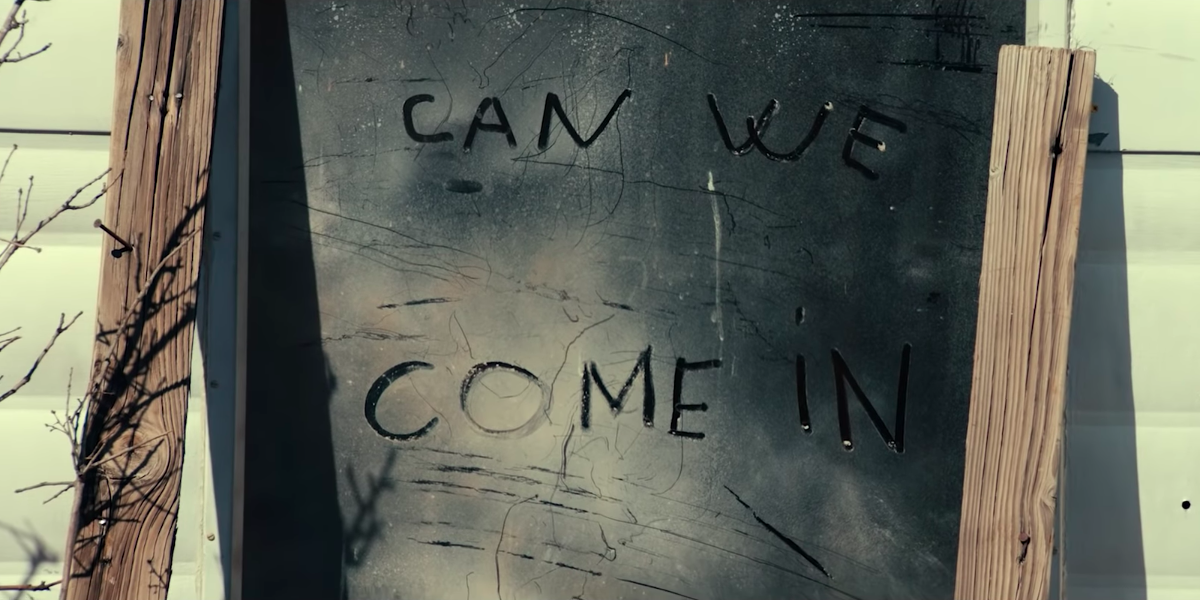 On the one-year anniversary of his wife's death, Nathan (Clayne Crawford) takes his two daughters, Clair (Josephine Langford) and Maggie (Lia McHugh), on a solemn road trip. Each family member is coping with the loss in their own way, and They Come Knocking is at its best when it focuses on the family drama. But whenever the story veers toward full-on horror—as it does when a group of mysterious children interrupts the road trip—the film gets bogged down in genre cliches. Into the Dark: They Come Knocking has its moments, but the Father's Day-themed installment is a middle-of-the-road series entry. —E.S.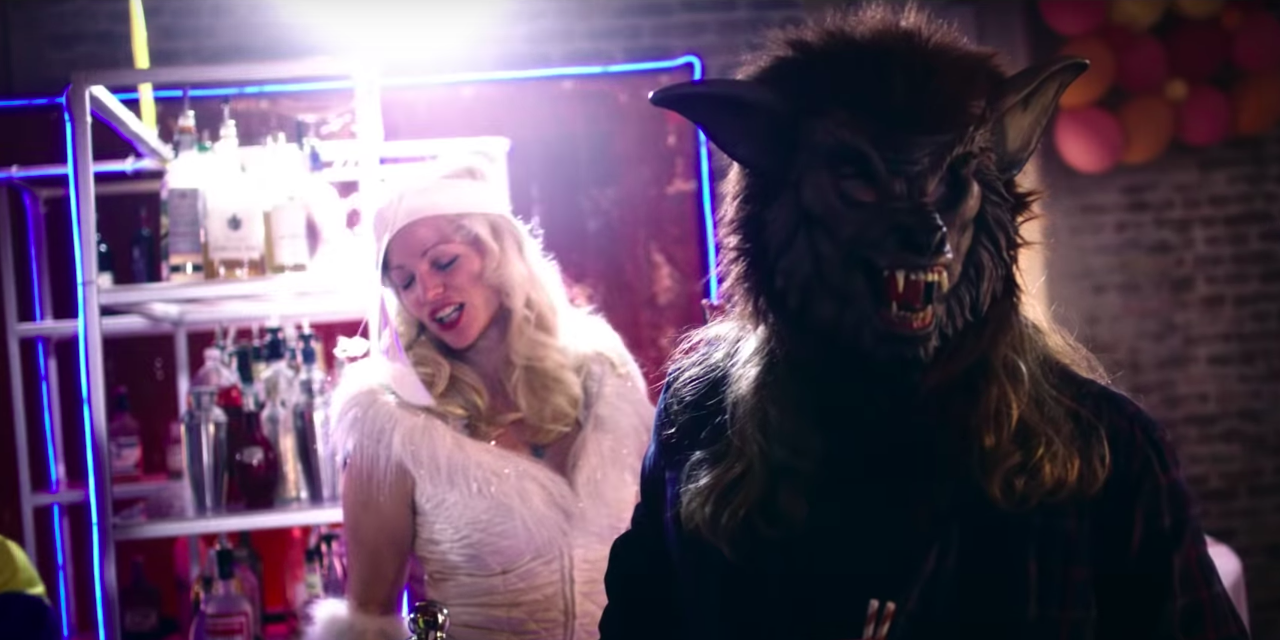 Into the Dark: The Body is a Halloween-set story about Wilkes (Tom Bateman), a wickedly cynical, ice-cold killer who needs to dispose of a body. Nobody thinks to call the cops when they see a sharply dressed man carrying a wrapped-up body on Halloween—but everyone on the street wants to stop and talk to Wilkes about his costume, ultimately leading him to a Halloween party. The Body aims for a darkly funny tone, but the jokes and pop-culture references are groan-inducing. The episode hits its stride in its last act when it becomes a more traditional horror story. –E.S.
READ MORE: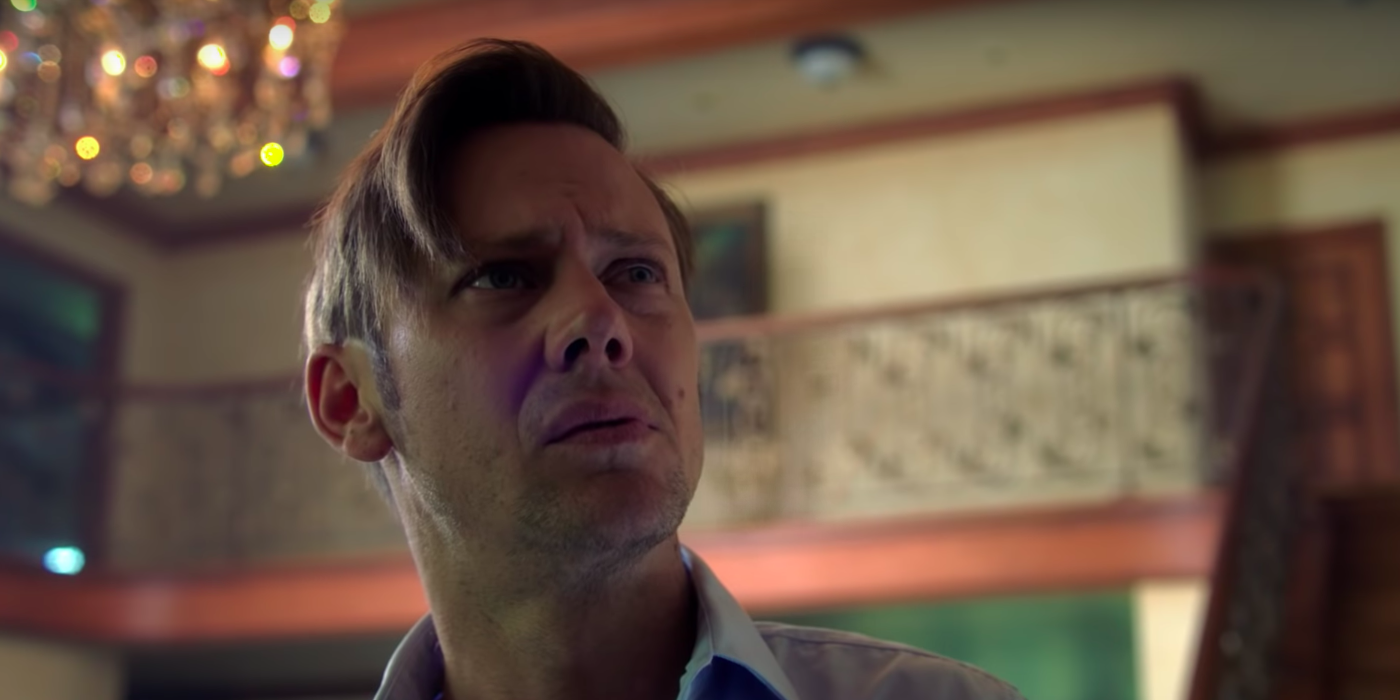 Celebrity chef Peter Rake needs to duck out of the spotlight to avoid a tabloid scandal, so he goes away for a quiet weekend at his family's vacation home. When the bachelorette party next door comes over for a dinner, Peter's plans for a relaxing weekend go up in smoke. The slow burn of Into the Dark: Treehouse's first half gives way to a raucous second half when Peter's guests decide to teach him a topical lesson and force him to reckon with his mistreatment of women. Unfortunately, Treehouse swerves near its end to let Peter off the hook, and the film bungles its potentially compelling message. –E.S.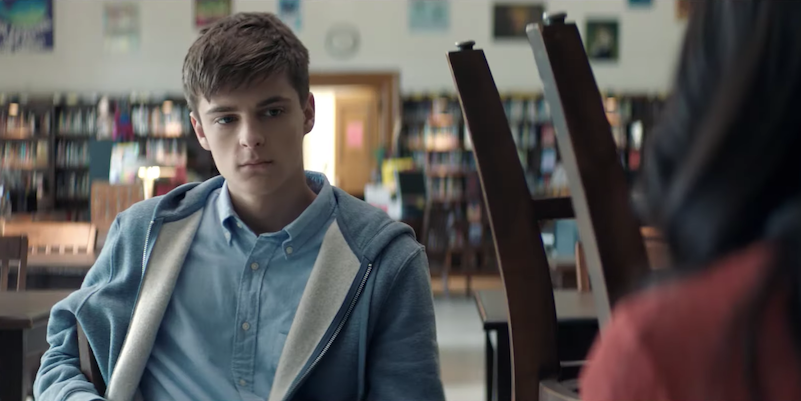 The dawn of a new school year may not be a real holiday, but it induces enough anxiety to serve as the basis for Into the Dark: School Spirit. The first Saturday detention of the year features the usual troublemaker types, an alcoholic vice principal, and a malevolent ghost of an old teacher who haunts the halls. Between its predictable story and flimsy characters, Into the Dark: School Spirit is a C student content to settle for mediocrity. The same goes for the franchise as a whole. —E.S.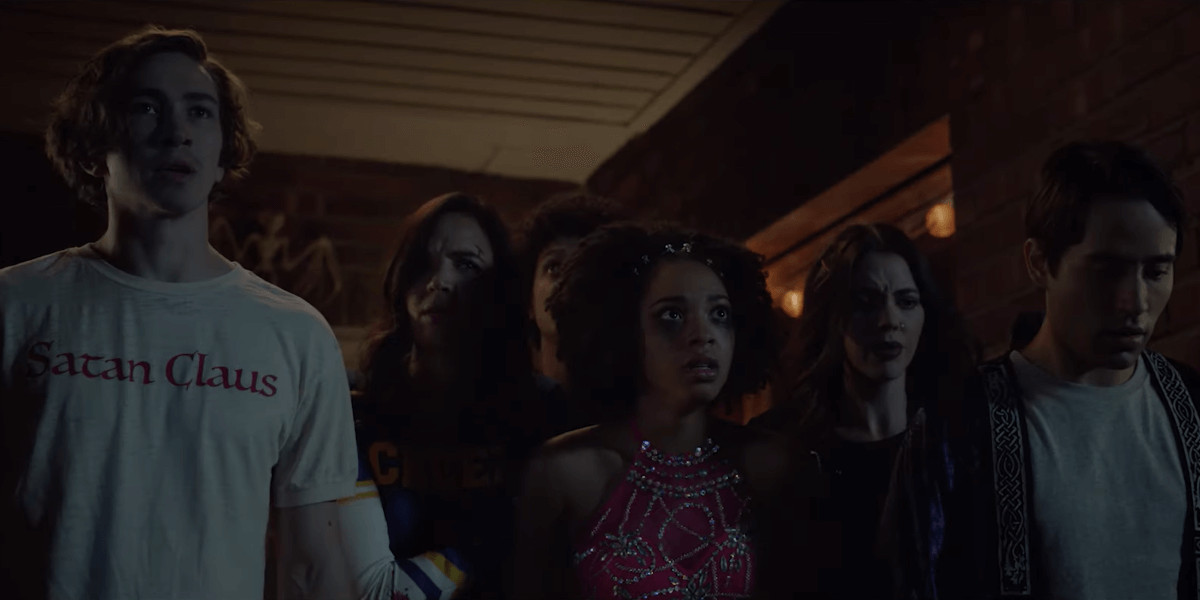 The setup for Uncanny Annie is simple. A group of friends gather on Halloween to commemorate the first anniversary of their friend Tony's death. They decide to quell the awkwardness by playing a board game called Uncanny Annie. Given the somber occasion and spooky time of year, the game obviously has a Jumanji-like effect where the stakes become real. Once conjured, Annie and the game terrorize the group by forcing them to reveal secrets and do things they don't want to do. The first installment of Into the Dark's second season is completely inert, but hopefully it sets a low enough bar for the rest of the season to clear. —E.S.
Still not sure what to watch on Hulu? Here are the best movies on Hulu, what's new, the best shows on Hulu, the sexiest movies you can stream on the service, Hulu documentaries, anime, and the must-see Hulu originals.
Looking for something more specific? Here are the best thrillers, serial killer movies, and action movies to get your heart racing, classic movies when you want a blast from the past, sad movies when you need a good cry, adult cartoons, and funny movies on Hulu when you need a good laugh.