Treehouse is the first episode of Hulu's holiday-themed horror anthology series Into the Dark to be outright disappointing. I've said it before, but it bears repeating: I'm an easy mark for this kind of show. With their short runtimes and creative freedom, they make for fun watches. Treehouse (based on International Women's Day) boasts the most recognizable cast to date, a promising creative team behind the camera, and a solid hook. But the result is a quintessential case of a film wanting to have its cake and eat it, while the audience gets stuck with the empty calories.
Into the Dark: Treehouse
RELEASE DATE:
3/1/2019
DIRECTOR:
James Roday
STREAMING:
Hulu
A celebrity chef embroiled in controversy heads to his family's vacation home for a quiet weekend, only for surprise guests show up and force him to reckon with his behavior.
Jimmi Simpson plays Peter Rake, a hotshot chef who's more of an asshole than anything. Simpson plays Peter with a snake-like demeanor, and Peter doesn't hide his bad side as much as he mixes in enough charm for people to drop their guard. Peter has found himself embroiled in some ugly tabloid controversy, so he heads to his family's vacation home for a weekend out of the limelight. Everything is going fine until the bachelorette party next door comes over for dinner.
James Roday directed and cowrote Treehouse; anyone familiar with his work on the buddy detective show Psych knows the man loves his horror films, as well as '80s pop-culture references. The cast is clearly having a good time, and the patient storytelling in the first half of Treehouse allows Roday to lay out the breadcrumbs methodically. A creepy painting of a girl having a picnic watches over Peter like a menacing lifeguard. Peter has a few hallucinations that skew more weird than scary, though he's too self-absorbed to recognize them for the warnings they are.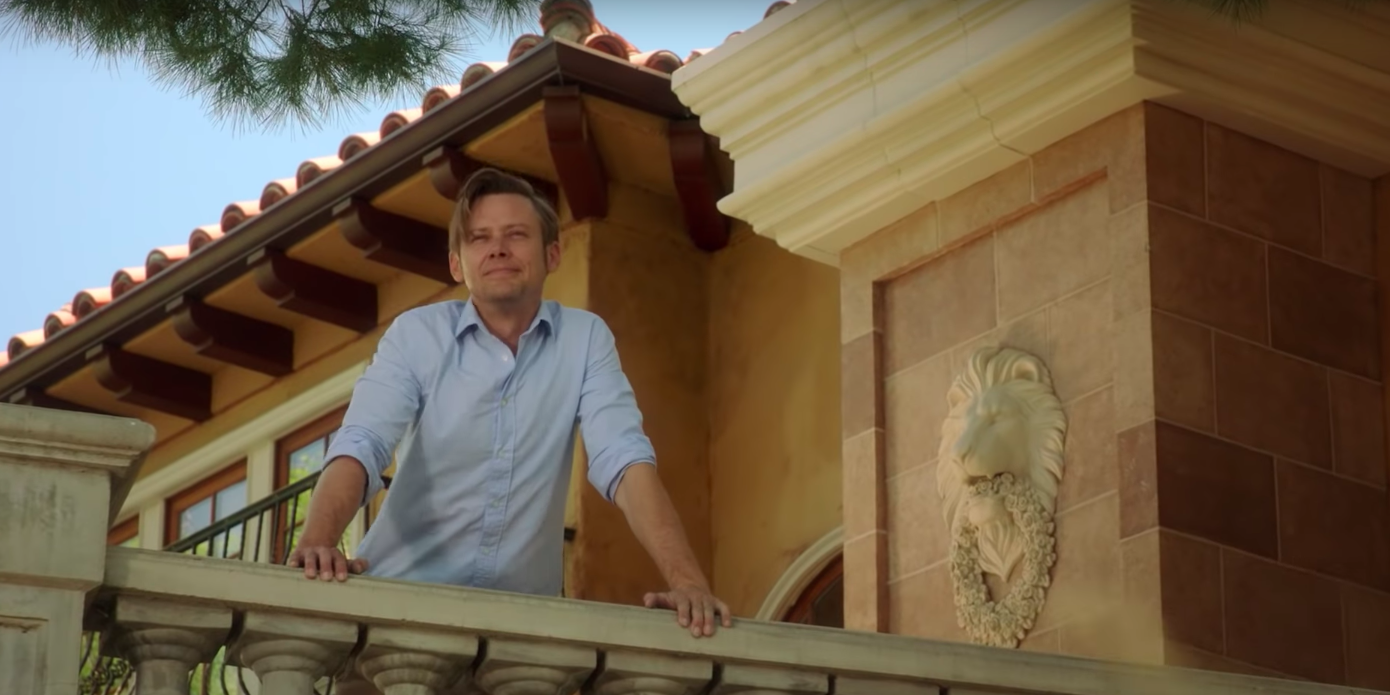 Peter is also too aloof to note the edge in his guests' voices. He volleys repartee with Marie (Shaunette Renee Wilson) and Elena (Brooklyn Nine-Nine's Stephanie Beatriz, who puts on a comically thick Spanish accent here). It's Kara (Julianna Guill) who puts Peter at ease. They've known each other since childhood, and that familiarity blinds Peter to everything that is off about the dinner. The food and wine are flowing, and Peter is having a good time, oblivious to what's in front of him.
You've probably already guessed that the guests aren't quite what or who they appear to be. They're out to teach Peter a socially relevant lesson. This is where Treehouse tries to have it both ways. It wants Peter to pay for his sins, to reckon with how he treats women. But as the action ratchets up and the film nears its logical conclusion, the script swerves down a different path and gives Peter a chance to redeem himself. It subverts audience expectations, which is nice, but it does so in a way that weakens the story. Peter is accused of some ugly things, and it feels the characters, and the film itself, are letting him off the hook.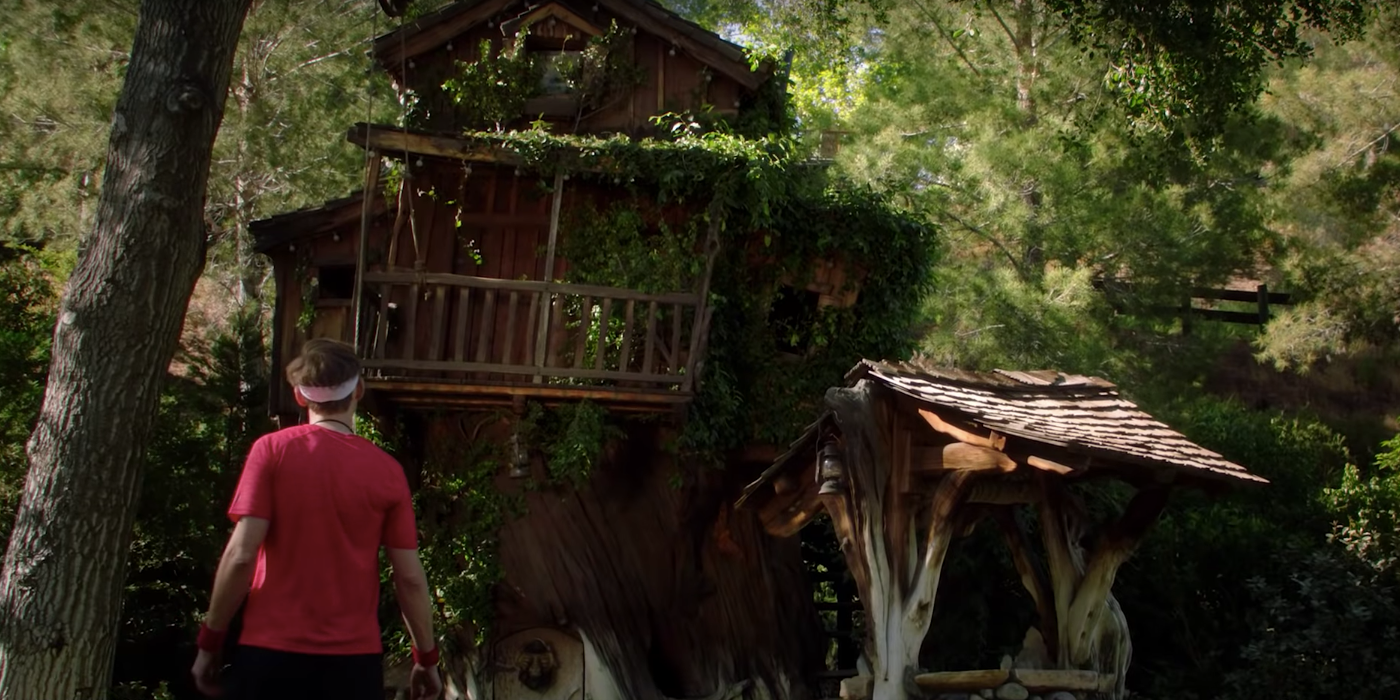 This is compelling material to explore, but the film's ending leaves you wanting more, and not in the good way. What we're left with is a film that bogs itself down in the third act. The script wants to make a point, or multiple points, about sexual misconduct, repentance, and revenge. Instead, it feels like Roday and cowriter Todd Harthan are content to offer a mishmash of equality and empowerment messages and call it a day. It's messy and doesn't come across as sincerely as they probably intended.
Into the Dark: Treehouse's lackluster elements drag down the things that do work, and the whole thing feels forgettable by the end. Let's call it a wash and reconvene next month for Into the Dark's April Fool's Day-themed film.
Still not sure what to watch on Hulu? Here are the best movies on Hulu, what's new, the best shows on Hulu, the sexiest movies you can stream on the service, and the must-see Hulu originals.
Correction: A previous version of this review connected the movie to the Ides of March instead of International Women's Day.