Is there anything as both strong and tenuous as a childhood friendship aging into adulthood? Bonds forged through the fire of adolescence last forever. At least, that's how it feels when you're going through it—but that friendship is rarely as strong as you think it is.
That's the basis of the latest installment of Hulu and Blumhouse's holiday-themed anthology series Into the Dark. The series follows its trippy Christmas installment Pooka! with a more straightforward New Year's story, New Year, New You. Four longtime friends get together to ring in the new year, but the low-key girls' night turns sour as their secrets come home to roost. 
Into the Dark: New Year, New You
RELEASE DATE:
12/28/2018
DIRECTOR:
Sophia Takal
STREAMING:
Hulu
Four friends get together to ring in the new year, and find their friendship put to the test by jealousy, secrets, and betrayals.
The women meet up at Alexis' (Suki Waterhouse) conveniently large home, fit for a thriller. Alexis sports a scar along her jawline and has flashbacks of someone falling out of a window. The windows in her house have been reinforced. You can connect the dots, but they may not add up to what you're thinking.
Joining Alexis for the evening are Kayla (Kirby Howell-Baptiste) and Chloe (Melissa Bergland). The three of them lead boring lives and have recognizable problems with love, work, and insecurity. Then there's Danielle (Carly Chaikin), a popular influencer who racks up views by peddling hollow self-improvement tips with a bubbly attitude. 
Danielle arrives fashionably late, and her sugary personality slowly grates on Alexis. Whereas Chloe and Kayla are taken by her schtick, Alexis sees through her. Before long, the plan for a fun, casual night of catching up devolves into betrayal and violence. The four leads have great chemistry, and uninhibited laughs shift to nervous smiles as freely as the champagne flows. The script, written by Adam Gaines and Sophia Takal (who also directs), captures the nuances of friendship well and brings out the differences in the four friends.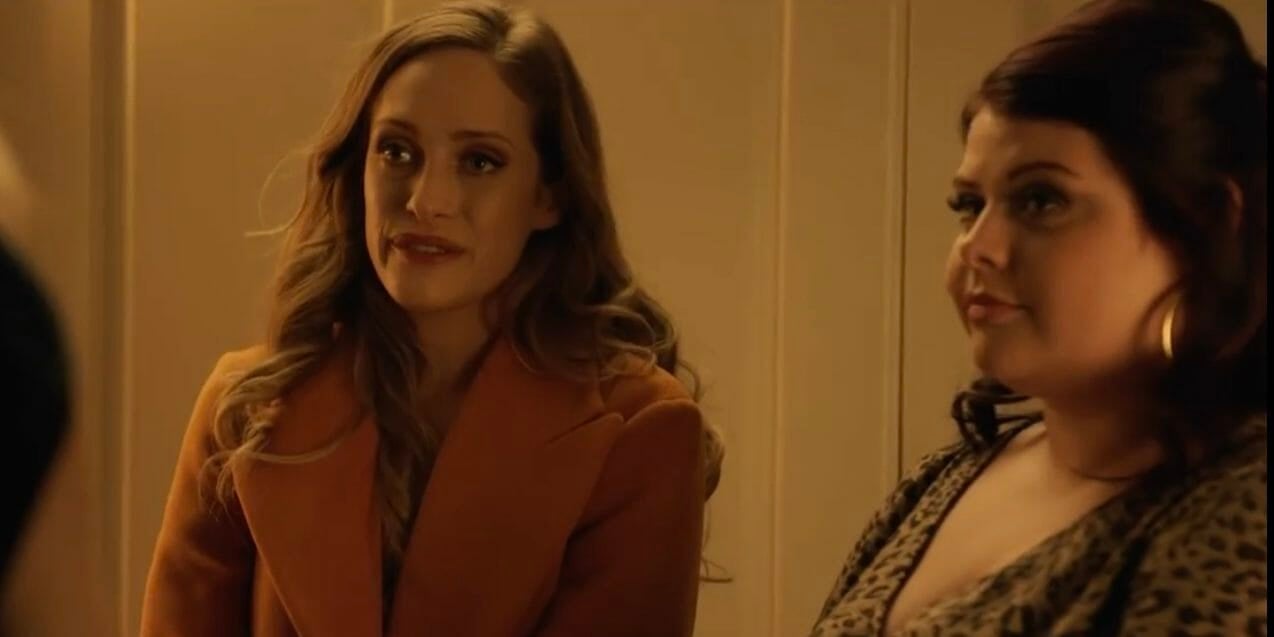 Before long, the simmering tension in the room reaches a boil. The other three women resent Danielle for seemingly having it all together while they're still trying to figure things out. It's easy to be envious of a friend who finds success before you, but it's brutal to know that a friend has dealt with a shared trauma so much better than you. The women used to be friends with another girl who was bullied to the point of jumping out of a window. Danielle has put it behind her, but Alexis hasn't. The movie makes a meal out of Alexis giving Danielle knowing looks.
While no one ever says "Take a look in the mirror," it might as well be the movie's alternate title. The recurring image of someone looking in the mirror and being disgusted by what they see has a cumulative effect. Even more effective, however, are the shots of someone looking at another person through a window. Aside from representing the emotional distance between the characters, it also lets viewers know that they see through each other's nonsense.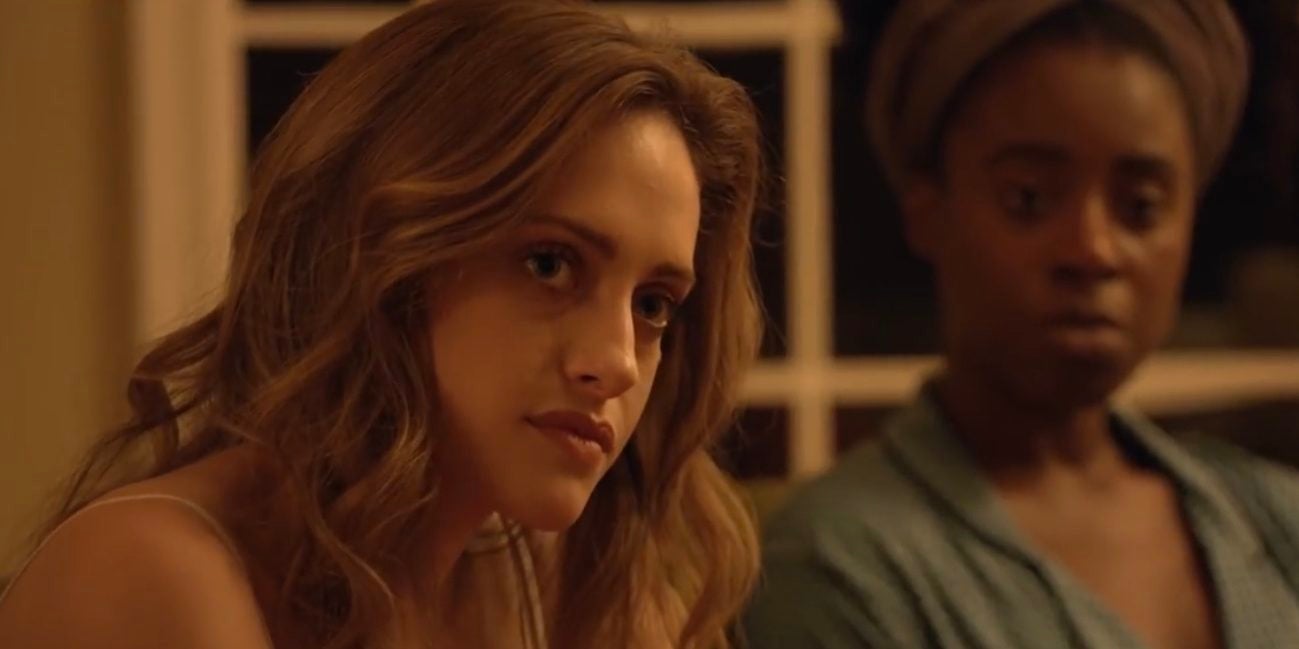 Waterhouse and Chaikin steal the show, as Alexis and Danielle are the most prominent characters. But Howell-Baptiste and Bergland also make the malleability of Kayla and Chloe compelling. As their allegiances shift, they reveal even more about all of the characters. For a movie that is mostly a genre riff, New Year, New You invests in the details and succeeds as a result. Takal sets up the story visually with a good eye for thriller tropes. Shots linger on actors' faces and background items, telling the audience more than the dialogue can.

Chalk New Year, New You up as another good installment of Into the Dark. At this point I'm losing hope that the series will deliver a truly elite film, but I've enjoyed three of the four entries so far. Even if we don't get a grand slam, a steady stream of doubles can still get the job done. New Year, New You doesn't break new ground for the series, but it does enough to keep viewers coming back.
Still not sure what to watch on Hulu? Here are the best movies on Hulu, what's new, the best shows on Hulu, the sexiest movies you can stream on the service, and the must-see Hulu originals.