Hulu's holiday-themed horror anthology series Into the Dark delivers a frustrating and sporadically compelling Father's Day installment with They Come Knocking. The film centers around a disastrous road trip and a family struggling with trauma. In its broad strokes, They Come Knocking plays like a more optimistic version of Ari Aster's Hereditary; the engine pushing these films forward is grief. Into the Dark: They Come Knocking is at its best when it lets its characters be vulnerable. Conversely, the film is at its worst when it aims for straight horror.
Into the Dark: They Come Knocking

RELEASE DATE:
6/7/2019
DIRECTOR:
Adam Mason
STREAMING:
Hulu
A widower and his two daughters go on a road trip with predictably disastrous results.
On the anniversary of his wife's death, Nathan (Clayne Crawford) takes his two daughters on a solemn road trip. His oldest, Clair (Josephine Langford), blames him for his wife's death and would rather be left alone. The younger daughter, Maggie (Lia McHugh), has a quick wit and gets along well with Nathan. They're all coping in their own ways, and tensions run high among the three as they're trapped together in a truck and a trailer. When their trip takes them to a remote location in the desert (of course), ultra-creepy kids interrupt their mourning time (obviously).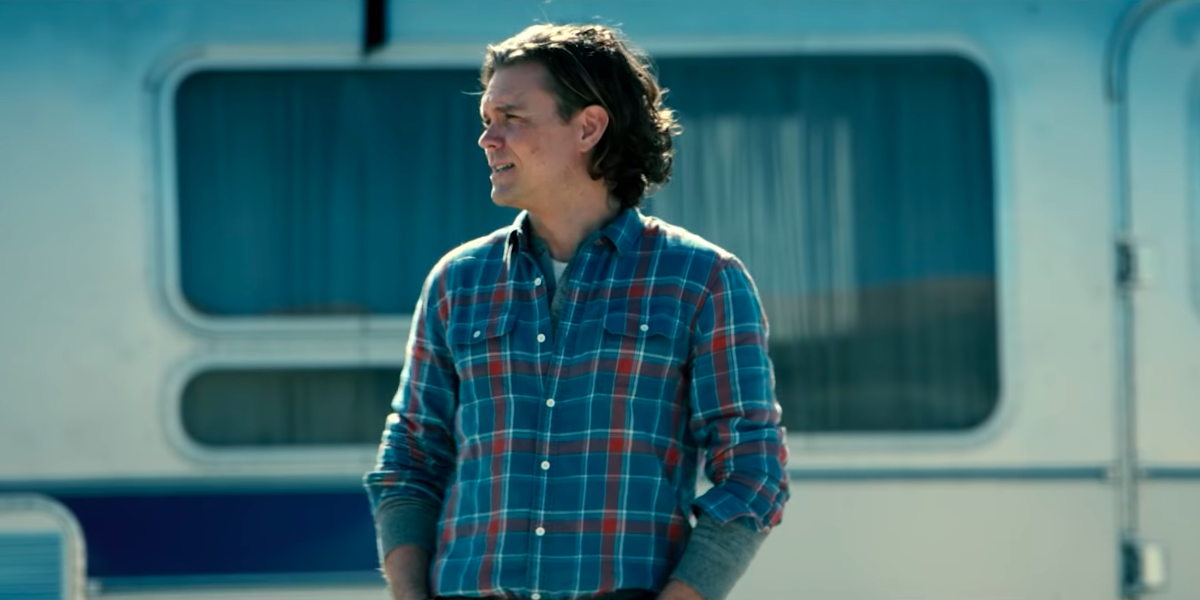 They Come Knocking takes a long time to get cooking. Crawford, Langford, and McHugh have enough chemistry to keep the film afloat while the story finds its footing. There are fleeting moments that hint at the story's potential, but director Adam Mason and credited writers (and siblings) Shane and Carey Van Dyke often lapse into genre cliches. Villains disappear when they have a victim dead to rights, and the three family members conveniently split up when trouble lurks. It's perfectly fine for characters to make mistakes, but it's another thing when these moments consistently feel out-of-character.
As a horror film, They Come Knocking comes up lacking, but it fares better as a domestic drama. A late-night conversation around a campfire devolves into a pointless argument between the sisters while Nathan looks into the night. It's a moment of pure humanity that any parent will recognize, and it reinforces the stakes for the family. That's why it feels so underwhelming when the terror ratchets up and characters make basic horror movie errors. It takes the wind out of the film's sails and hurts the character development. There may be a natural way to play into these cliches, but They Come Knocking can't find it.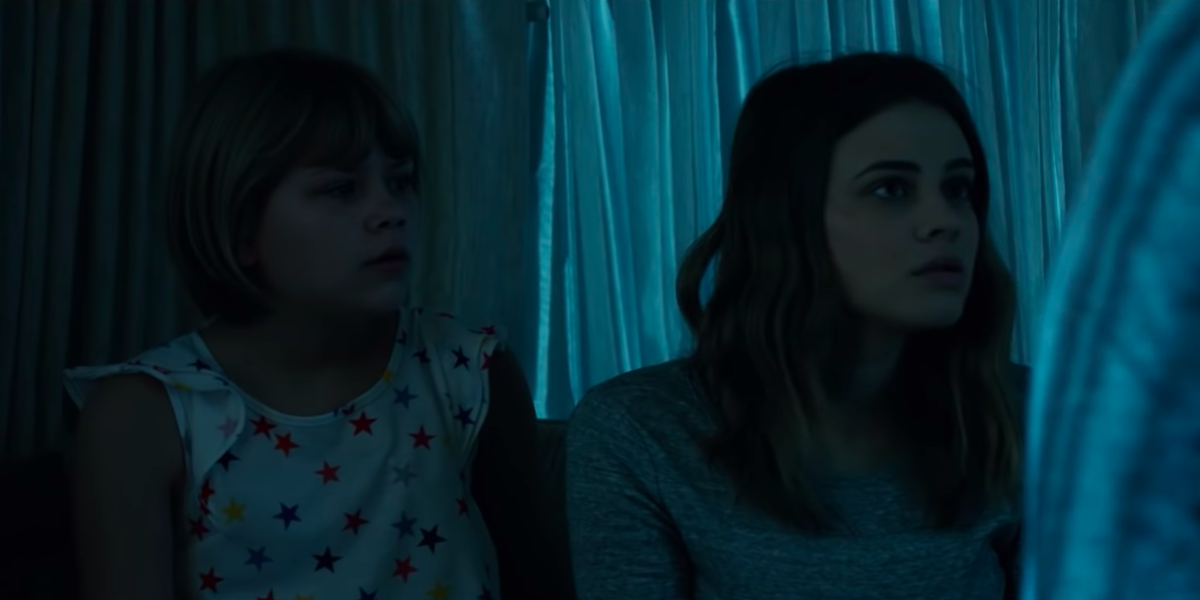 Mason also directed April's Into the Dark: I'm Just Fucking with You, which was a more stylized and entertaining outing. He takes a more restrained and patient approach here, but Into the Dark: They Come Knocking is still frustrating because of its adherence to genre norms. Still, anyone curious enough to fire it up on Hulu will find some effective surprises, and the film ends on a note that we haven't seen in the series' previous eight installments. Into the Dark: They Come Knocking is a middle-of-the-road entry, but it's not without its moments. There might not be enough here to warrant a recommendation, but if you somehow end up with it on your screen, you may find something to enjoy.
Still not sure what to watch on Hulu? Here are the best movies on Hulu, what's new, the best shows on Hulu, the sexiest movies you can stream on the service, Hulu documentaries, anime, and the must-see Hulu originals.
Looking for something more specific? Here are the best thrillers, serial killer movies, and action movies to get your heart racing, classic movies when you want a blast from the past, sad movieswhen you need a good cry, adult cartoons, and funny movies on Hulu when you need a good laugh.