Into the Dark closes out its first season with an entry that focuses on the series' most consistent theme: toxic masculinity. That theme has been present in most Into the Dark installments over the past year, most prominently in Flesh & Blood (November), Down (February), Treehouse (March), and I'm Just Fucking With You (April). In honor of Daughter's Day, September's Pure takes place over a hellacious, patriarchy-toppling weekend. Directed by Hannah Macpherson, Pure rips through antiquated logic with obvious gleeful hostility and delivers a fun, sharp film. By taking a clear and direct approach, Into the Dark: Pure allows the rhetoric we've all heard before to wither in its inherent hypocrisy.
Into the Dark: Pure
RELEASE DATE:
9/6/2019
DIRECTOR:
Hannah Macpherson
STREAMING:
Hulu
Two daughters begin to assert their independence, with dangerous consequences for them and their overbearing fathers.
Pure takes place at a weekend-long Purity Ball led by Pastor Seth (Scott Porter). This is the tenth year Pastor Seth has held this event, with most of the attendees being repeats. Shay (Jahkara Smith) is going for the first time. Months removed from the death of her mother, Shay now lives with Kyle (Jim Klock), her father who never knew she existed, and her half-sister Jo (McKaley Miller). While Jo and the other daughters go through the motions of the weekend, Shay takes it all in and tries to follow along, if only for the sake of her new relationship with her father. 
What I like most about Pure is its approach to the story. It doesn't try to slow-play the scares or lure the audience in before shifting gears. It's creepy from the jump. Pastor Seth proselytizes about the virtues of protecting daughters while sporting a gun on his hip. Nothing says "Trust in the Lord" like that.
Few things are as naturally creepy as the overly protective and hypocritically puritanical father figure. It's hardly surprising that the dads in Pure look and talk like they're dead inside. They all act like they wish they had sons instead. While most of the girls, including Jo, Kellyann (Annalisa Cochrane), and Pastor Seth's daughter Lacey (Ciara Bravo), play along because they've been through it before, seeing things from Shay's perspective highlights the ickiness of the whole affair.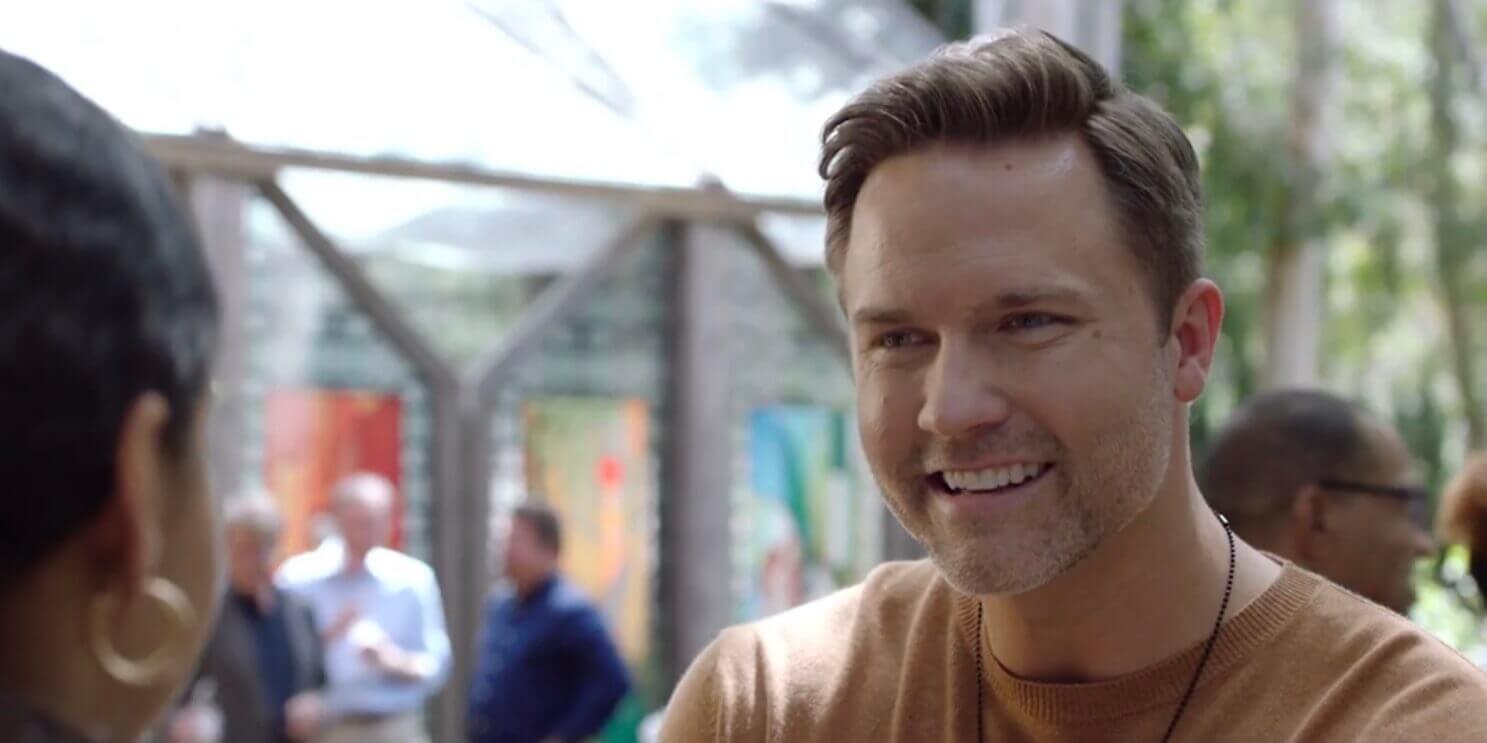 Between speeches about saving yourself in order to give your future husband "the greatest gift," Jo and the other girls lead Shay out for an annual ritual. The young women do a little seance to conjure the spirit of Lilith, who was created at the same time as Adam, only for God to turn her to dust after refusing to be subservient to Adam. Aside from providing Pure with a supernatural horror element, it reinforces the sexism and misogyny that women have faced since the beginning of time. It's interesting to see how prolonged exposure to this rhetoric has shaped the daughters in the story. Jo is the most rebellious. Kellyann struggles to reconcile her relationship with, as Pastor Seth puts it, her "heavenly father and her earthly father," and Lacey wants so badly to please her dad despite her natural urges. 
It's also fascinating to see the bond between the women evolve compared to that of the fathers. The dads appear to have a tenuous grasp on reality and sheepishly fall in line behind Pastor Seth. The daughters, on the other hand, have conversations and question what they've been told versus what they want. Everybody wants control over the same thing—women's bodies—but only one side has a right to it, while the other wants to seize it. The biggest struggle for the daughters is asserting their autonomy. At one point, Jo says, "Boys our age want to bone and our dads want us to stay virgins. Does it matter what I what?"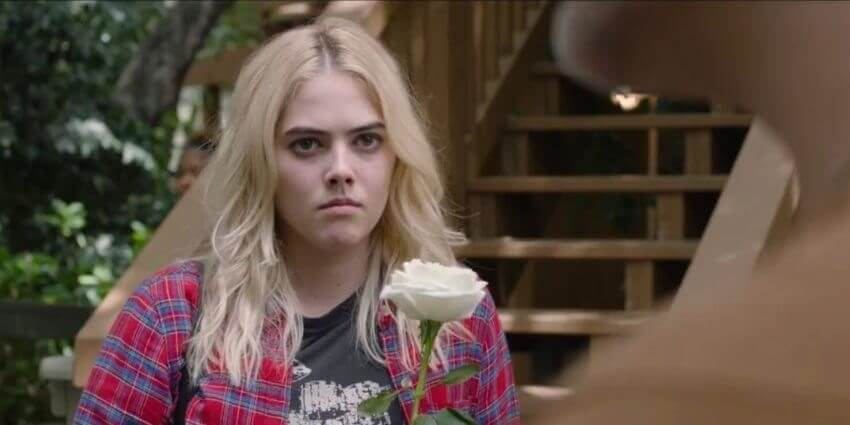 Luckily, Shay, having grown up without her dad, hasn't dealt with those forced expectations until now. To say they don't sit well with her is an understatement.
With a boost from beyond, the climactic signing of the father-daughter purity contract brings everything to a head. Needless to say, the event doesn't go the way Pastor Seth and the other dads envision, as the daughters stand up to their fathers and conjured spirits come into play. Subtlety has not been a strength of Into the Dark, and Pure doesn't bother with it. Macpherson, who is credited with the teleplay, has a clear vision, and it comes through loud and clear. The absence of nuance allows the story's themes to live on the surface, and Pure is better for it. 
Pure closes out the first season of Into the Dark on a high note. As with all anthologies, it's uneven, and at times that unevenness threatened to nuke my interest. Alas, I'll be back next month for season 2. If it can produce more stories on par with Pure, I'll consider it a win.
Still not sure what to watch on Hulu? Here are the best movies on Hulu, what's new, the best shows on Hulu, the sexiest movies you can stream on the service, Hulu documentaries, anime, and the must-see Hulu originals. 
Looking for something more specific? Here are the best thrillers, serial killer movies, and action movies to get your heart racing, classic movies when you want a blast from the past, sad movies when you need a good cry, adult cartoons, and funny movies on Hulu when you need a good laugh.