With Into the Dark, Hulu's monthly horror anthology series, the platform found a sweet spot. Hulu's alliance with Blumhouse TV, the episodic wing of Blumhouse Productions, gives it built-in brand engagement and fanbase. During a panel at last month's ATX Television Festival, Blumhouse TV co-president Marci Wiseman teased that the company will turn another of its successful franchises into a series, much like The Purge.
Into the Dark: Culture Shock
RELEASE DATE:
7/4/2019
DIRECTOR:
Gigi Saul Guerrero
STREAMING:
Hulu
The Fourth of July installment of the horror anthology crosses the border.
There's a bit of Purge aesthetic to Into the Dark's Fourth of July installment, Culture Shock, but it takes the series in a different direction. Directed and co-written by Gigi Saul Guerrero, the film follows Marisol (Altered Carbon's Martha Higareda), a pregnant woman who's determined to cross the Mexican border into the United States and escape recent trauma. On her second trip, she meets up with a tattooed loner named Santo (Richard Cabral) and an unaccompanied child named Ricky (Ian Inigo). They form an ad hoc family and try to survive the crossing, but they end up somewhere much more surreal. 
Marisol wakes up in what looks like America and gets thrown into a loop where she receives a new dress every day, joining the rest of the unnaturally cheery neighborhood in the robotic task of decorating for Independence Day. Her babysitter Betty's (horror legend Barbara Crampton in perfectly gonzo Stepford form) eyes grow wider and more crazed with every passing day. Marisol meets the town's mayor (Shawn Ashmore) and starts to realize something is very wrong—especially after she sees Santo and Ricky in this new place.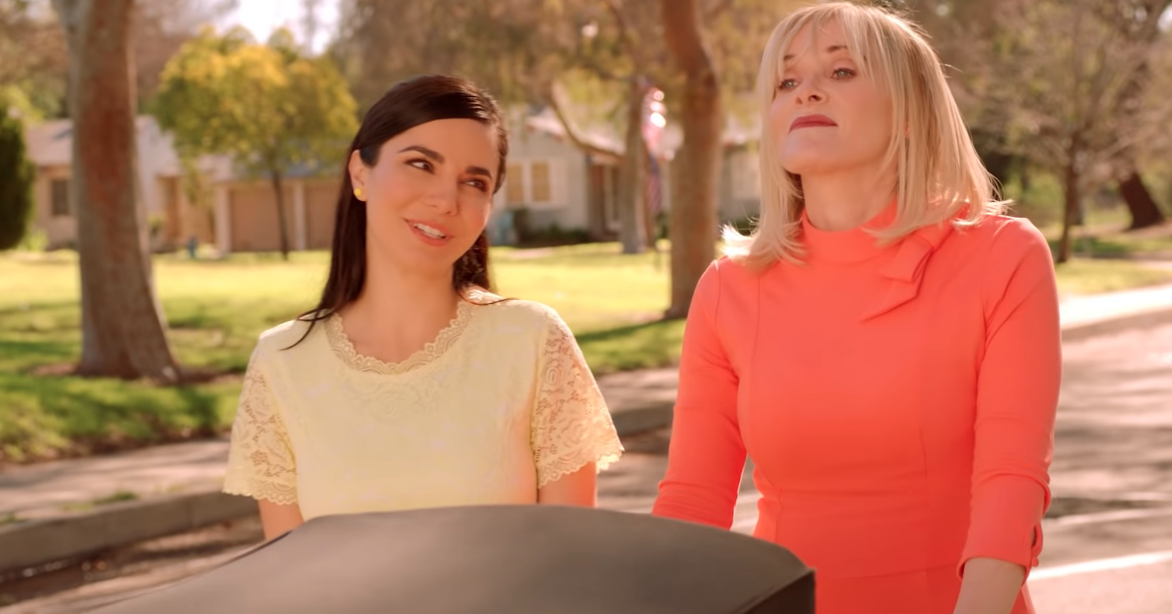 Into the Dark: Culture Shock debuts as the horrors of border crossing and ICE detention play out in real time, and politicians have a semantics debate over whether we're running concentration camps. While it only focuses on the trajectories of a few refugees—and doesn't provide substantial backstories for Santo or Ricky—Culture Shock drives home the notion that parts of life in America might be a façade. The movie explores this idea more deeply in its third act, but the first half of Culture Shock finds horror in simply watching people desperate for a better life throw themselves at the mercy of predatory elements. Marisol is literally going into the dark. 
The Mexico City-born Guerrero previously directed a border horror short, 2018's The Cull. After a screening of Culture Shock at ATX Television Festival, she said she pitched Blumhouse on a "Pleasantville gone wrong." Marisol finds horror in both the idyllic American neighborhood and the journey there. The "situation" is the horror, Guerrero said, and the film offers some sensory terror as well, like the amplified sound of residents stuffing their faces with processed food.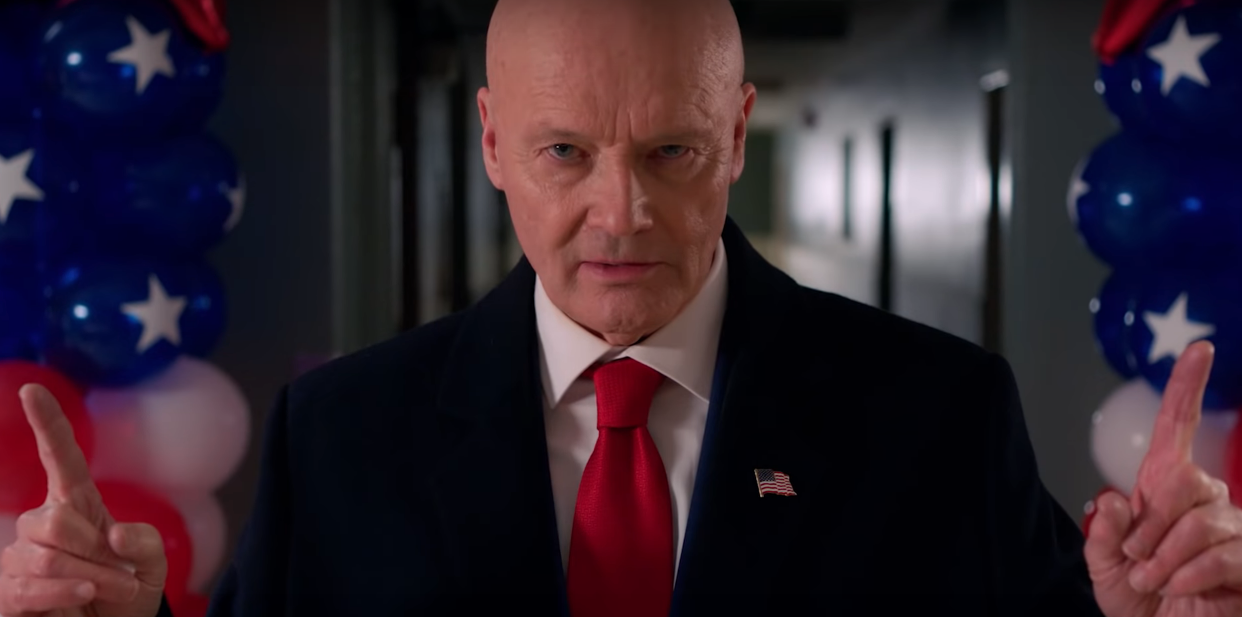 Not every episode of Into the Dark clicks. At 90 minutes apiece, some of them struggle with narrative, but at least try to convey a social message. Into the Dark: Culture Shock makes good use of its time. It imagines a worst-case scenario, which might not seem that far off, but it also shows a reverence for gore and genre history: Some of the musical cues and opening shots feel like homage to '70s Mexican horror, and the film hopefully sets Guerrero up for more genre films from a woman's perspective. Higareda anchors the project, expressing pain, fear, and resolve in her performance. After last month's screening, she expounded on the bigger message of the film and the responsibility of storytellers: "If you have a voice, you better use it." 
Still not sure what to watch on Hulu? Here are the best movies on Hulu, what's new, the best shows on Hulu, the sexiest movies you can stream on the service, Hulu documentaries, anime, and the must-see Hulu originals. 
Looking for something more specific? Here are the best thrillers, serial killer movies, and action movies to get your heart racing, classic movies when you want a blast from the past, sad movies when you need a good cry, adult cartoons, and funny movies on Hulu when you need a good laugh.