Danny Garcia might be the least appreciated elite welterweight in the division. He has a number of impressive victories against Amir Khan (when Khan was still considered a threat), Lamont Peterson (a former unified junior welterweight titlist), Lucas Matthysse (when he was still feared), and Erik Morales twice (though the Hall of Famer was well past his prime in both bouts). Garcia is a two-division world titlist, and he has a friendly personality with a friendly style.
Garcia, who takes on Ivan Redkach on Saturday night in a fight you can stream on Showtime, should be more popular than he is.
But some people don't like him at all. Whether it's because he's never beaten a truly great fighter—his only losses were against the top fighters in the division, Keith Thurman and Shawn Porter—or because he doesn't fight often enough, or because he's taken too many soft opponents, or because his dad spews vitriolic nonsense much of the time, many in the boxing community have their reasons for disliking Garcia.
His upcoming fight with Redkach probably won't change anybody's mind. Garcia is a big betting favorite against him, and no matter how impressive he looks, nobody (except maybe Garcia himself) is going to proclaim him the king of the division anytime soon. But Redkach could present some problems, and it's certainly worth your time to tune in to the broadcast.
Here's everything you need to know to watch Garcia vs. Redkach without cable.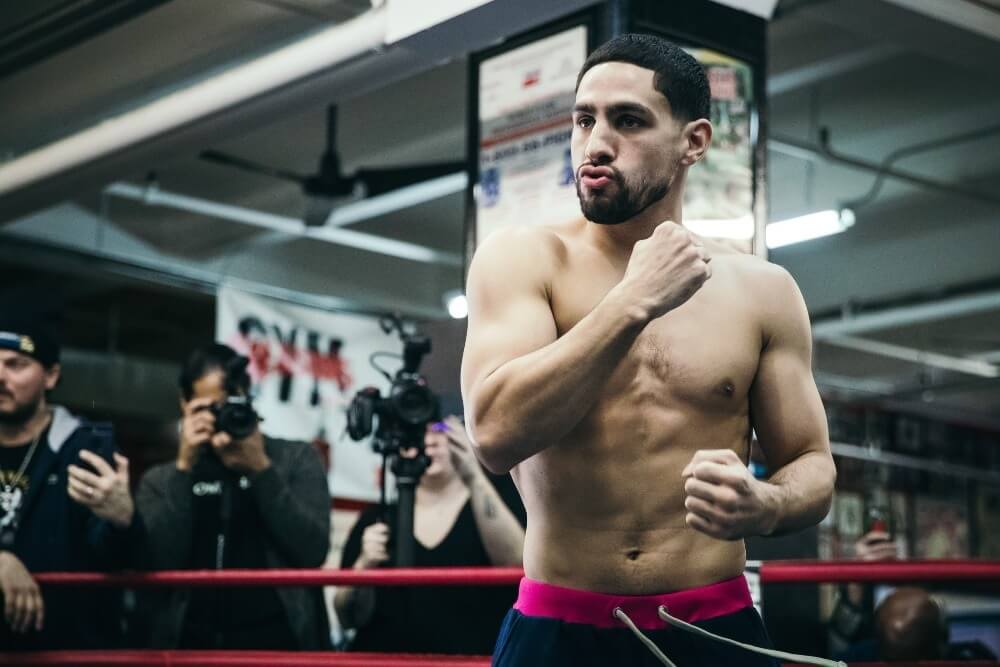 Danny Garcia vs. Ivan Redkach
When: 9pm ET, Saturday, Jan. 25 
Where: Barclays Center in Brooklyn, New York
Streaming: Showtime (free with various streaming service trials)
Danny Garcia vs. Ivan Redkach live stream: How to watch Showtime boxing
There are myriad ways to live stream Showtime, and that includes YouTube TV and DirecTV Now. Naturally, it'll cost you a little extra per month to watch the premium cable channel. But the good news is that each service typically offers a one-week free trial. That means if you've never had a Showtime subscription before, you can watch Garcia vs. Redkach without paying a nickel. We've highlighted some of the best live streaming options below.
Aside from the Garcia vs. Redkach main event, Showtime also will show Jarrett Hurd's first fight since his surprising 154-pound unified title loss to Julian Williams last year, and the telecast will open with prospect Stephen Fulton Jr. facing a tough challenge in Arnold Khegai.
Showtime Sports will also stream three of the undercard bouts on its YouTube channel and its Facebook page. Prospects Patrick Harris, Keeshawn Williams, and Lorenzo Simpson will be showcased. That stream begins at 7pm ET.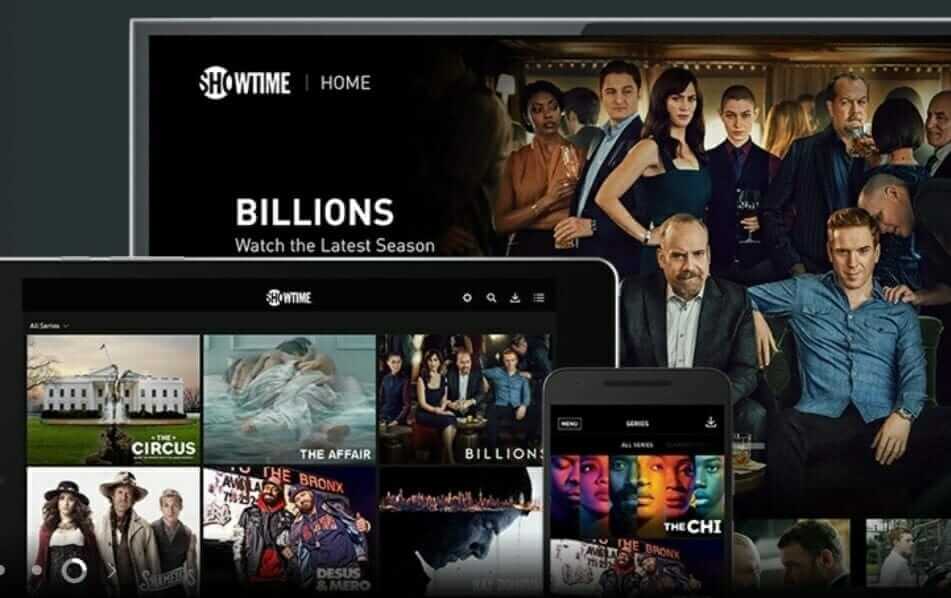 Unlike most of the streaming services, Showtime, every once in a while, gives you an extended free trial of 30 days instead of the standard seven. Sadly, this is not one of those times. For now, you get a free seven-day trial with the app, and after that, it costs $10.99 per month (don't worry, you can cancel any time). If you want to stream Garcia vs. Redkach directly through Showtime, this is the way to do it.
---
Cost: $10.99 per month for Showtime (after 7-day free trial) | $5.99-$11.99 for Hulu and $54.95 per month for Hulu with Live TV
Hulu devices: Roku, Apple TV, Google Chromecast, Amazon Fire Stick and Fire TV, Xbox One, Xbox 360, Nintendo Switch, and iOS and Android devices
The best thing about Hulu is that you get the option of watching all the TV shows and movies the service offers while also getting the ability to stream live TV. It's a solid 1-2 punch for boxing fans (even if the price for Hulu Live recently rose by $10 per month). For Showtime, viewers will have to pay a $10.99 monthly charge after a free seven-day trial. Here's the complete list of Hulu Live TV channels.
---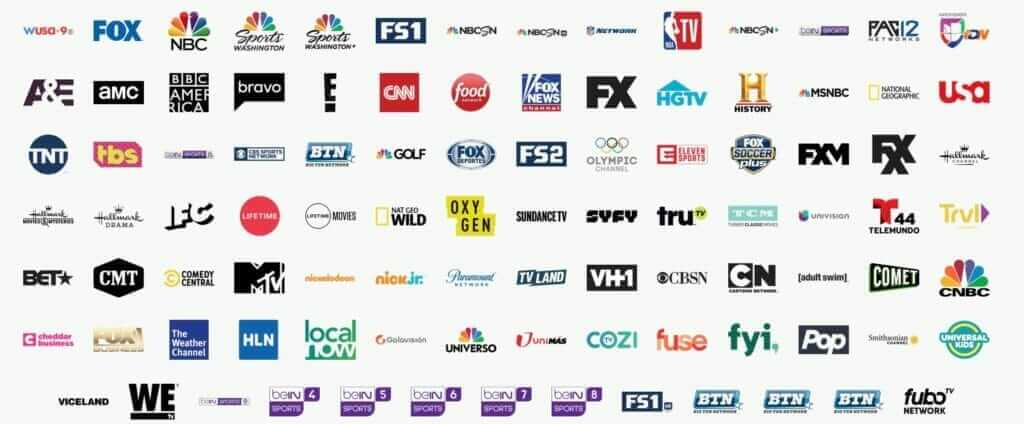 Cost: $15 per month for Showtime | $59.99 per month for Family package; $74.99 for Ultra package that includes Showtime
Devices: Roku, Apple TV, Amazon Fire, Android TV, iOS and Android devices
If you're a big sports fan, particularly of soccer, FuboTV might be the best streaming service option for you. Another plus for FuboTV is that the streaming service also showcases some of the best local TV coverage of any of its competitors. With Showtime on FuboTV, it's also a great place to watch movies (along, of course, with top-notch boxing coverage). Here are the complete FuboTV channels list and our FuboTV review.
---

If you haven't yet had a Showtime subscription on Sling TV, you'll first start with a seven-day free trial. After that trial ends, it'll cost you an additional $10 per month. One of the best perks offered by this streaming service is that you can select channel packages in an à la carte fashion to pay for the channels you want the most. That means you can pay either $30 or $45 per month depending on how much content you want to watch. If you sign up now, however, you'll actually get $10 off your initial month, bringing your first bill down to just $20 or $35. Here's a complete guide to Sling TV channels and our Sling TV review.
---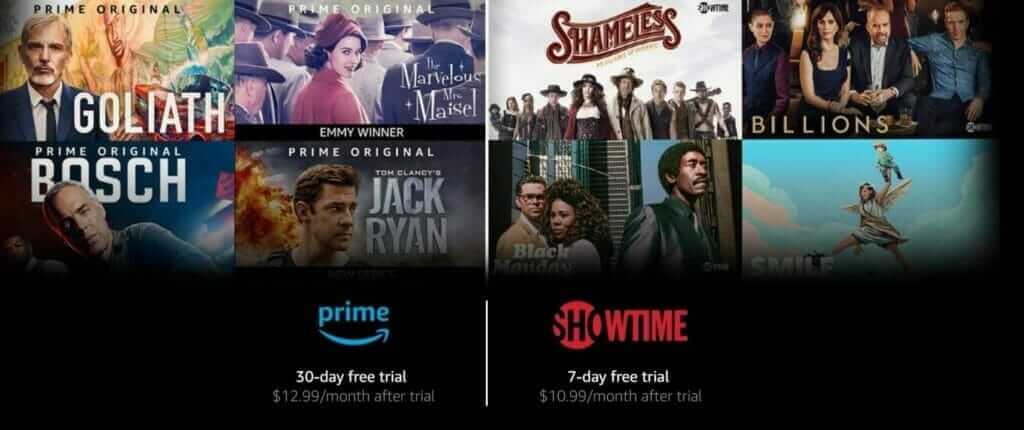 Cost: $10.99 per month for Showtime | $119.99 per year for Prime
Devices: Amazon Fire Stick, Fire TV, Fire tablets, and Fire phone; Roku, Google TV, TiVo, Nvidia Shield, PlayStation 3 and 4, Xbox One, Nintendo Wii
If you'd prefer a one-stop shop for all your streaming needs, Amazon is just what you need. Plus, after a seven-day free trial, you can add Showtime for $10.99 per month from one centralized media center. This is about as easy as it gets to live stream Showtime and to watch Garcia vs. Redkach.
Danny Garcia vs. Ivan Redkach live stream: Why it matters
It's not been a secret that Garcia is gunning for big-money matchups with Manny Pacquiao and Errol Spence, something he hasn't secured quite yet. Will a victory vs. Redkach get him closer to either elite opponent? Perhaps. But you know what won't lead him to the riches that Pacquiao and Spence could help him produce? An upset loss to Redkach.
"The biggest weakness I see in Danny is that he's not taking this seriously," Redkach said at a recent press conference. "He's counting on this as a tune-up fight, and that's a big mistake. This is not going to be a tune-up fight for him.
"Danny is already looking ahead to a fight with Errol Spence Jr. or Manny Pacquiao, but before he gets to them, he picked me. I know it's because I'm a southpaw. But he's going to get a rude wake up on fight night."
Redkach (23-4-1, 18 knockouts) is right. He was, in part, picked to face Garcia (35-2, 21 KOs) in this fight because he has a left-handed stance, just like Pacquiao and Spence. He's also not nearly as talented as either of those two boxers, and considering Garcia has only fought once in the past 15 months, it's not surprising that he's facing a perceived soft touch.
But even though Redkach—who's a 12/1 underdog—went through a span in the middle of last decade when he only won two of seven fights, he's on a three-fighting winning streak and is coming off the biggest victory of his career. That was a knockout win against former two-division world titlist Devon Alexander in June.
Considering the sport watched a huge upset last week when Jeison Rosario knocked out unified junior middleweight titlist Julian "J-Rock" Williams, Garcia knows he must be wary.
"My mind is fully focused on Saturday night," Garcia said. "I trained 10 weeks for this fight and I can't overlook him. He wants to have a breakout fight, but I'm prepared for what he brings to the table. After that, I'm ready for whoever wants to fight me."
If that includes a career-defining fight vs. Pacquiao or Spence, that'd be just fine by Garcia.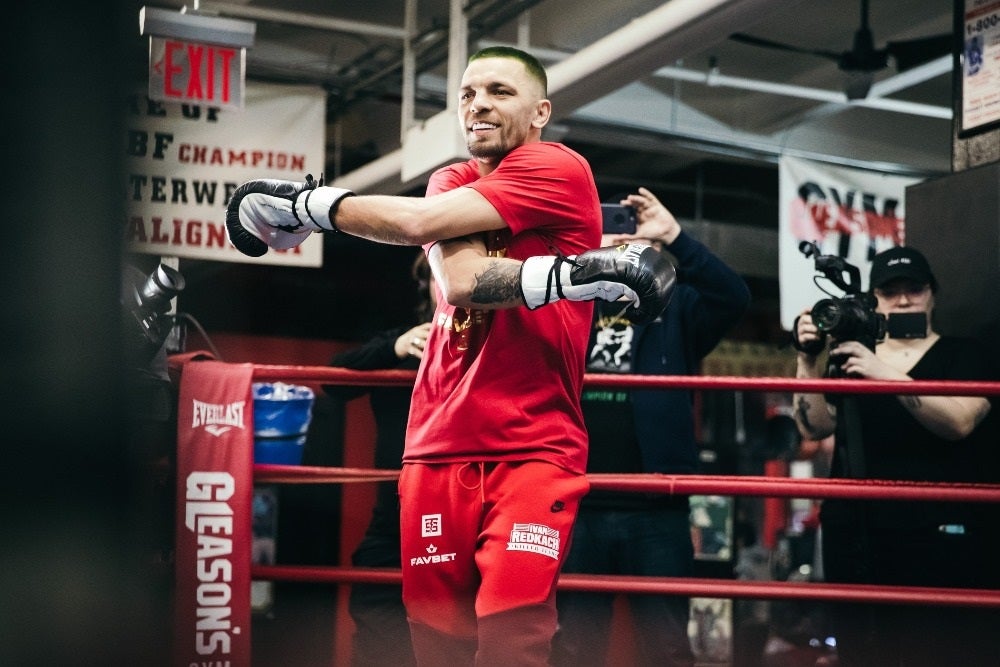 Garcia vs. Redkach live stream schedule
All times in ET
Main card | 9pm on ESPN+
Danny Garcia vs. Ivan Redkach
Jarrett Hurd vs. Francisco Santana
Stephen Fulton Jr. vs. Arnold Khegai
Undercard | 7pm on Showtime's YouTube channel and Facebook page
Patrick Harris vs. Clay Burns
Keeshawn Williams vs. Gaku Takahashi
Lorenzo Simpson vs. Antonio Louis Hernandez
The Daily Dot may receive a payment in connection with purchases of products or services featured in this article. Click here to learn more.
For a year-round sports fix, sign up here and check the "sports" box to receive our weekly boxing newsletter. You'll hear about all the biggest fights and best knockouts from the Daily Dot's streaming sports guru Josh Katzowitz.