The 2021 NBA All-Star Game compresses what's typically done over the course of a whole weekend into one action-packed night. Again, it's a star-vs.-star format, with LeBron James and an injured Kevin Durant picking teams. There's even an alternate ending format called the Elam Ending in effect, meaning that the clock will be turned off at the end of the game and teams will try to hit a target score.
Event: 2021 NBA All-Star Game
When: Sunday, March 7, coverage begins at 5pm ET (Skills Challenge begins at 6:30pm ET, All-Star Game begins at 8pm ET)
Where: State Farm Arena, Atlanta, Georgia
Broadcast: TNT
Streaming Services: Hulu Live TV, Sling TV, AT&T TV Now, YouTube TV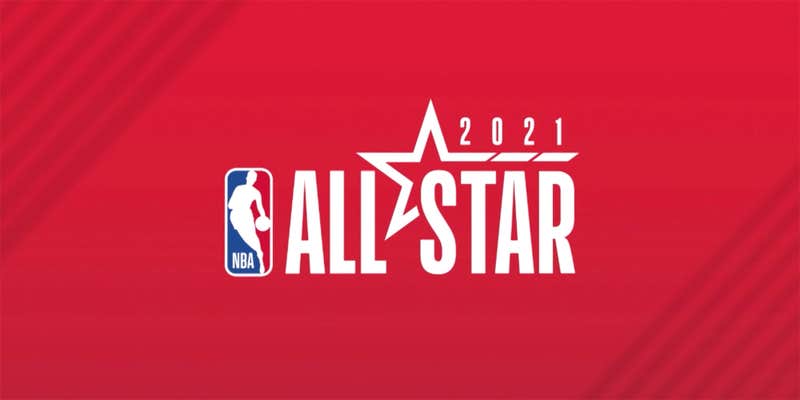 All-Star Game Schedule
Skills Challenge (6:30pm ET)
This competition, pitting players against one another in a sort of obstacle course involving dribbling, passing and shooting, involves six multi-talented players.
Luka Dončić (Dallas Mavericks)
Chris Paul (Phoenix Suns)
Julius Randle (New York Knicks)
Domantas Sabonis (Indiana Pacers)
Nikola Vučević (Orlando Magic)
Robert Covington (Portland Trail Blazers)
3-Point Challenging (following Skills Challenge)
This competition features long-range bombers trying to best each other in who can make the most shots from beyond the arc. It's all current NBA All-Stars in this one, including two former winners, for the first time in history.
Devin Booker (Phoenix Suns)
Stephen Curry (Golden State Warriors)
Jaylen Brown (Boston Celtics)
Jayson Tatum (Boston Celtics)
Zach LaVine (Chicago Bulls)
Donovan Mitchell (Utah Jazz)
Dunk Contest (during halftime of All-Star Game)
This might be the best idea in the retooled All-Star Game format: Placing the high-flying shenanigans of the dunk contests into the halftime slot. Three first-time participants will square off for the title.
Anfernee Simons (Portland Trail Blazers)
Cassius Stanley (Indiana Pacers)
Obi Toppin (New York Knicks)
2021 All-Star Game Rosters
Team Durant
| | | |
| --- | --- | --- |
| Captain | Kevin Durant | Brooklyn Nets (injured) |
| 2. | Kyrie Irving | Brooklyn Nets |
| 4. | Joel Embiid | Philadelphia 76ers |
| 6. | Kawhi Leonard | LA Clippers |
| 8. | Bradley Beal | Washington Wizards |
| 9. | Jayson Tatum | Boston Celtics |
| 10. | James Harden | Brooklyn Nets |
| 12. | Devin Booker | Phoenix Suns |
| 14. | Zion Williamson | New Orleans Pelicans |
| 16. | Zach LaVine | Chicago Bulls |
| 18. | Julius Randle | New York Knicks |
| 20. | Nikola Vucevic | Orlando Magic |
| 22. | Donovan Mitchell | Utah Jazz |
Team LeBron
| | | |
| --- | --- | --- |
| Captain | LeBron James | Los Angeles Lakers |
| 1. | Giannis Antetokounmpo | Milwaukee Bucks |
| 3. | Steph Curry | Golden State Warriors |
| 5. | Luka Doncic | Dallas Mavericks |
| 7. | Nikola Jokic | Denver Nuggets |
| 11. | Damian Lillard | Portland Trail Blazers |
| 13. | Ben Simmons | Philadelphia 76ers |
| 15. | Chris Paul | Phoenix Suns |
| 17. | Jaylen Brown | Boston Celtics |
| 19. | Paul George | LA Clippers |
| 21. | Domantas Sabonis | Indiana Pacers |
| 23. | Rudy Gobert | Utah Jazz |
The rosters are a little unusual if you're used to the East vs. West format of past years, and so are the rules. Here's a tweet explaining the format, including the Elan Ending.
So, if Team LeBron is up by three points after three quarters, that team needs to get 24 points in the fourth quarter before Team Durant gets 27. The Elan Ending, as it's known, is meant to rid the last few minutes of basketball games of its most infuriating elements: Frequent fouls, hastily-jacked-up three pointers, and at the very end of the game, the aimless dribbling to run out the clock.
How to stream the NBA All-Star Game on TNT
TNT, one of the most reliable networks showing NBA games, will air the 2021 NBA All-Star Game. Here's how to stream it.
Hulu Live TV
Hulu Live TV is a great way to stream live TV, as it comes with access to Hulu's massive library of on-demand content. You'll be able to choose from movies, shows, and Hulu's original programming, and keep up with what's new each month. Hulu plans even include a bundle option where you can access Disney+ and ESPN+ along with Hulu.
Hulu Live TV's sports coverage includes the full suite of ESPN channels (including ESPN2, ESPNews, ESPNU, and ESPN College Extra), FS1 and FS2), NBSCN, the Olympic Channel, and the Big Ten Network. Hulu's also got you covered for news and entertainment in its nearly 70-channel package.
---
Sling TV
If you're looking for a streamlined, cost-effective streaming package, check out Sling TV. It offers two basic cable packages, Sling Orange and Sling Blue, each of which costs $35 per month. There's also the third option of getting Sling Orange + Blue for just $50 per month. You'll get more Sling TV channels by choosing Sling Blue, with its 40 channels including sports favorites like FS1 and NBCSN and cable mainstays like Food Network and Discovery Channel. But Sling Orange brings must-haves Disney Channel and ESPN as part of its package. Sling also has a number of add-ons, including robust international packages organized by languages all over the globe.
To gain access to TNT, you'll either need Sling Orange, Sling Blue, or Sling Orange + Blue.
---
AT&T TV Now
If you're already looking to AT&T for your wireless needs, you might consider AT&T TV Now to cover streaming for you. AT&T TV Now channels start with Plus and Max, which even include HBO. Then, AT&T plans expand from there, approaching cable selection and pricing with AT&T TV Now's biggest packages. AT&T streaming also comes with Cloud DVR, letting you record up to 20 hours of TV per month.
At its most basic Plus tier, you can find sports staples like ESPN, ESPN2, and FS1. Considering that AT&TV TV Now plans include the loaded Ultimate and Premier tiers, as well as the Spanish-language Optimo Mas package, you can find whatever sports channel you're seeking in at least one of the AT&T TV Now plans. If you're looking to stream the NBA All-Star Game, you can get in at the Plus tier to stream it.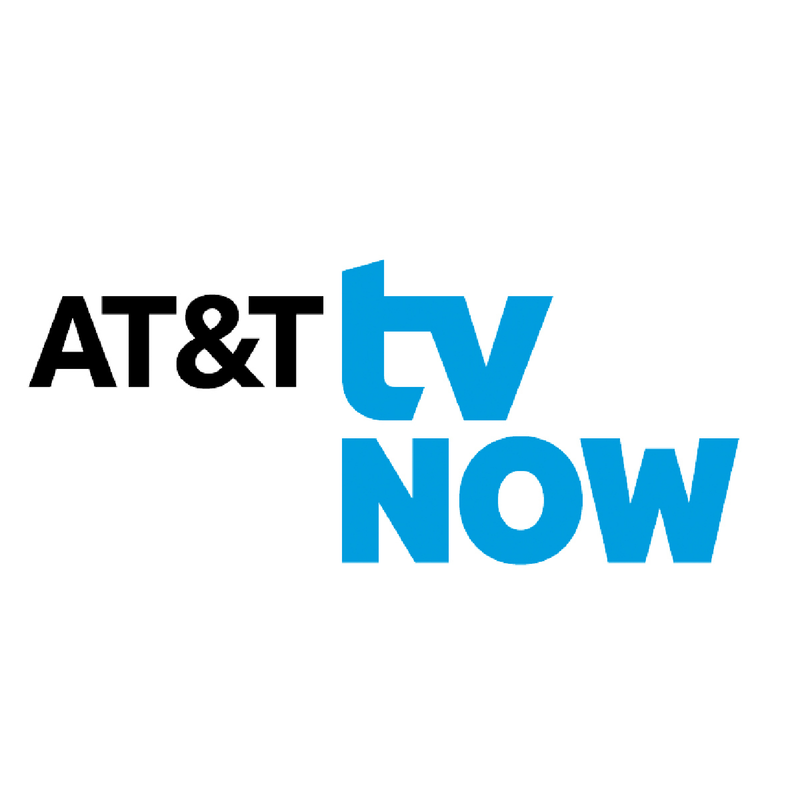 | | |
| --- | --- |
| Plus | $55 |
| Max | $80 |
| Entertainment | $93 |
| Choice | $110 |
| Xtra | $124 |
| Ultimate | $135 |
| Premier | $183 |
| Optimo Mas | $86 |
---
YouTube TV
The YouTube TV channel list includes local channels and plenty to keep kids (and kids at heart) occupied, including Disney Channel and its companion channels, Nickelodeon, and Cartoon Network—all in one easy-to-access package. It even comes with a few Spanish-language channels like Telemundo and NBC Universo. YouTube add-ons include HBO Max, Showtime, and Starz. YouTube TV packages have some advantages over their competitors, including a generous DVR and multiple screens package. From one account, each user can create an individual profile to track favorite shows.
It's a great option for sports fans. It comes with ESPN, ESPN2, FS1, FS2, and NBCSN at the ready. Deeper sports cuts, like NBA TV, MLB Network, CBS Sports Network, and ESPNU are also part of the YouTube TV plan. For $10.99 more a month, upgrade to the Sports Plus plan to get NFL RedZone and six additional sports channels.
| | |
| --- | --- |
| 1 Month | $64.99 |
| Sports Plus | $10.99/mo. |
---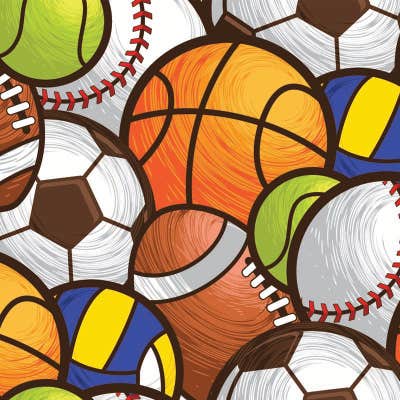 Best sports on TV today and this week: Upcoming sports live streaming events
Northern Ireland vs.
United States
Sunday, March 28, 1:05pm ET
FOX, TUDN
Honduras U23 vs.
United States U23
Sunday, March 28, 5:30pm ET
FS1
Gonzaga vs.
Creighton
Sunday, March 28, 2:10pm ET
CBS
Atlanta Hawks vs.
Denver Nuggets
Sunday, March 28, 9pm ET
NBA TV
Baylor vs.
Arkansas
Monday, March 29, 9:45pm ET
CBS
Daily Dot Sports Streaming Guides
---