We crawl the web so you don't have to.
Sign up for the Daily Dot newsletter to get the best and worst of the internet in your inbox every day.
Hello fellow citizens of the internet! Andrew here. Welcome to today's edition of web_crawlr.

I'm going to a fantasy football draft today. (I came in second last year, I don't want to talk about it). I hope you've got some fun plans also!
Anyway, our top stories today are about: A movie theater worker going viral for showing an unusual snack someone smuggled into a showing, how presidential hopeful Chis Christie said teachers unions are a bigger threat to the U.S. than UFOs, why an unburnt umbrella is at the center of Hawaii wildfire conspiracies, and a tenant sharing her hack for getting her Wi-Fi bill down to just $10.
After that, we've got a "One Good Thing" mini-column for you. I haven't forgotten the readers who asked us to highlight more of the "best" of the internet.
Meanwhile, down below we've got a story about a Chick-fil-A employee saying a manger made them go through a "sock check."
Our Assistant Editor Kira will be guiding you through the news on Monday, so I'll see you next week!

— A.W.
---
⚡ Today's top stories
A movie theater worker is going viral for sharing how she found an unusual snack that was smuggled into a showing: two avocados.
It's a bold claim.
One conspiracy theory that picked up traction online was the idea that the fires were actually started by laser beams from the sky.
In a trending video, one woman detailed her clever approach to significantly reducing her monthly expenses, like her Xfinity bill.
---
We crawl the web so you don't have to. Sign up to receive web_crawlr, a daily newsletter from the Daily Dot, in your inbox each day.
---
📝 Have you taken our weekly news quiz yet?
Are you the most online reader of web_crawlr?

Prove it by answering our question of the week! The answer can be found somewhere in one of our newsletters from this week.

If you answer correctly, you'll be entered to win our brand new "Hot Blog Summer" shirt, and we'll shout out five people who won the shirt!
Users of a certain social media company recently had the opportunity to be a claimant in a class-action settlement. Which social media company was it?
Think you know the answer? Sign up for web_crawlr so you can answer next week's question!
---
👍 One Good Thing
We cover the "best and worst" of the internet, but sometimes the "best" can get lost in the shuffle. We'll be highlighting feel-good stories from time to time with a new section called "One Good Thing."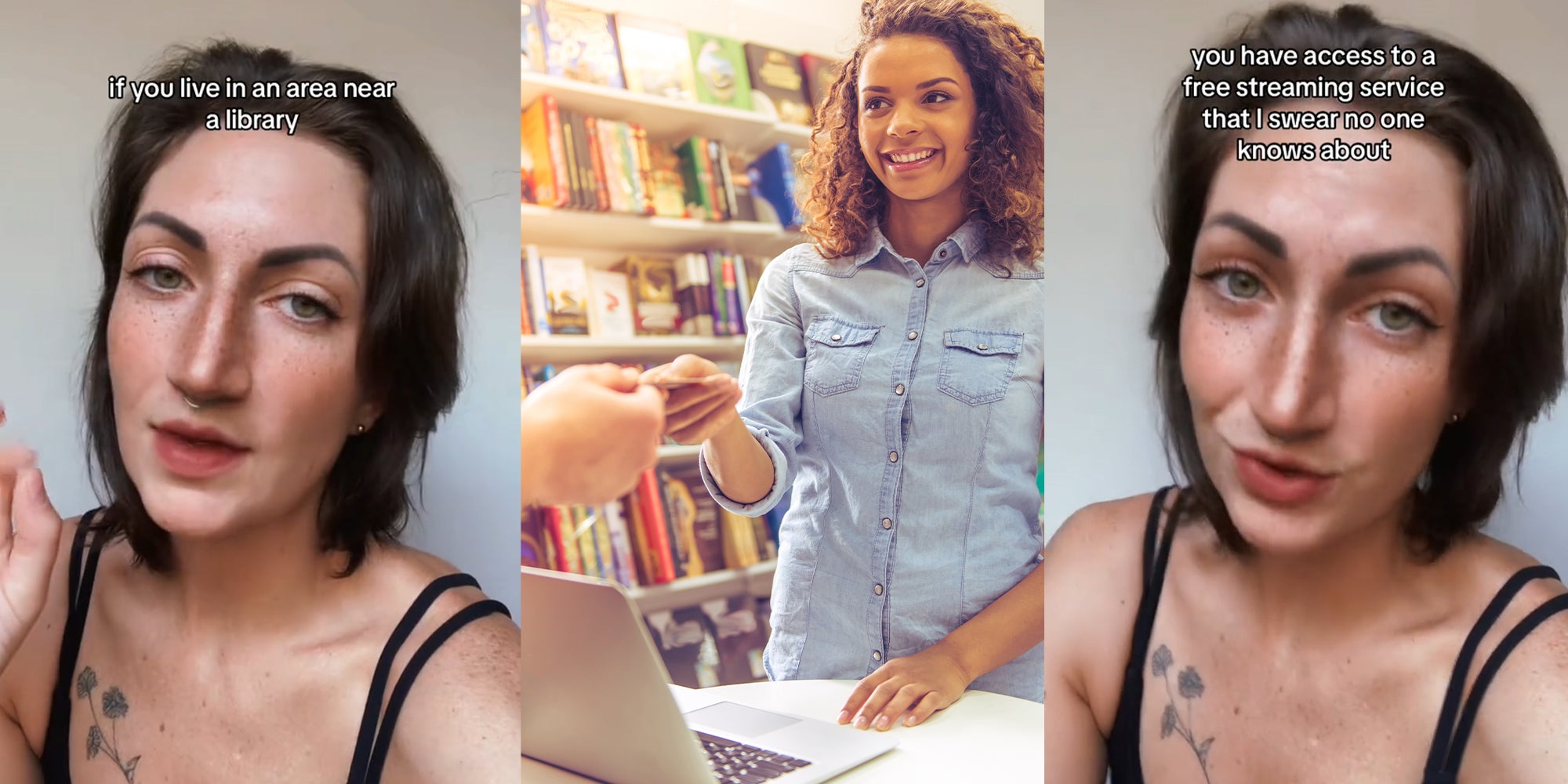 TikTok creator Lorraine Fisher (@lorraine..fisher) recently posted a video to clue viewers into Kanopy, a free streaming service available to many people through their public library.
The video has 2 million views and almost 204,000 likes.
"If you live in an area near a library, and it's easy for you to get a library card, you have access to a free streaming service I swear no one knows about," Fisher says in the video, "with hundreds, maybe thousands of free TV shows and movies you can watch for free."
To access Kanopy, she says, all you need is your library card number.
Fisher told the Daily Dot via email, "We just recently discovered it through our library and I figured I should share it with whoever I can! I'm glad the word is getting out about all libraries have to offer."
She also mentioned digital media libraries Hoopla and Libby as "great resources" that many people can find through their local branches, if they aren't connected to Kanopy.
"Libraries offer so much!" Fisher said.
---
🕸️ Crawling the web
Here is what else is happening across the 'net.
🛒 In a viral video, a Aldi shopper shared how she spends only $30 a week on groceries and still gets by.
🍴 Have you ever wondered how waitresses really get tipped after your meal? A Chili's waitress has got a ton of attention for showing exactly how it happens.
👀 This GNC worker has gone viral for teaching customers how to scam the store's return policy.
💼 One job seeker expressed their frustration and bewilderment with companies who advertise job postings on Indeed but won't accept applications via the website's built-in job-seeking tools.
🛒 Stay smart in the grocery store with these shopping hacks for saving money. *
🥛 A Starbucks barista had to make a mad dash to Walmart in the middle of a busy customer rush after her store ran out of milk. Her video of the trip has gone viral, with many people sharing similar situations they have been in.
💸 This McDonald's customer is going viral for saying that she's "broke" but has more than 14,000 points on the fast food chain's app.
🍔 A woman has gone viral on TikTok for saying Burger King's newest menu item will bring the heat onto its biggest competitor.
📹 From the Daily Dot archive: Here's how local governments are surveilling their workers.
*The Daily Dot may receive a commission in connection with purchases of products or services featured here.
---
🔒 Surf the 'net safely
Do you have an internet security question you want answered? Well, you are in luck!
Our new bi-weekly column "Your Password Sucks" answers questions that come directly from web_crawlr readers like you! All you have to do is fill out the form below.
Also: If your question gets picked to be answered in a future column, you'll get a pretty sweet "Your Password Sucks" shirt!
Got a question you want answered? Sign up for web_crawlr here so you can learn how to surf the 'net safely.
---
👋 Before you go
A Chick-fil-A employee revealed that a manager put her and other employees through a "sock check"—which she failed because she had the wrong color socks on.
The confession on TikTok went up Aug. 5 from Chick-fil-A worker and content creator @dreauhhhlol, who got more than 299,500 views for the offering, on an account that includes some work content and some weightlifting content.
Wearing a Chick-fil-A uniform, including a nametag reading "Andrea," she begins her tale. "Don't know if y'all know this, but Chick-fil-A has a sock check. So I'm like two days in right? And then my manager comes up to me and she was like, 'Sock check.'"
"And I was like, 'What the f*ck?'" she exclaims. "'Cause usually you hear like 'drip check.'"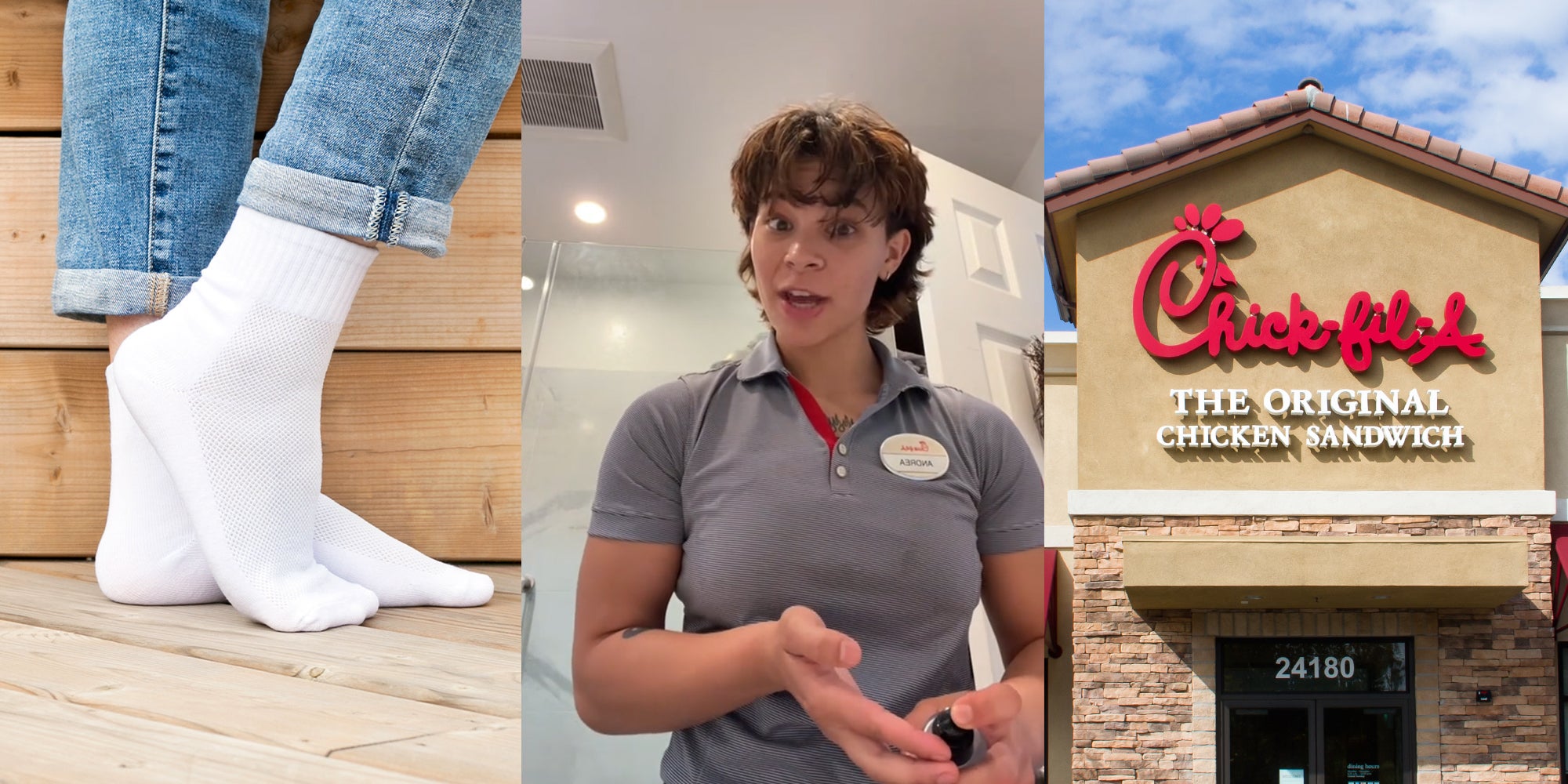 ---
🎶 Now Playing: "Ranking the NFL Theme Songs" 🎶