We crawl the web so you don't have to.
Sign up for the Daily Dot newsletter to get the best and worst of the internet in your inbox every day.
Hello fellow web crawlers! Andrew here. I'm back! Welcome to today's edition of web_crawlr.

Today's top stories are about: A McDonald's worker sharing why you might be getting scammed while ordering frappes, why former Sen. Kelly Loeffler thinks Trump's indictment is invalid because of a mean tweet, a Chipotle customer's salsa meltdown that was caught on camera, and why a song for a nervous dog has become the new anthem for all anxious animals.
After that, we've got a "Now Streaming" column from our Culture Reporter Michelle.
See you tomorrow!
— A.W.
---
⚡ Today's top stories
A McDonald's worker warned people about what's happening with their caramel frappe orders—and how whipped cream figures into an equation that might not be favorable for customers.
There's only one problem.
A user on TikTok has sparked discussion after calling out a "Karen" involved in an incident at Chipotle.
This is the new anthem for all anxious animals.
---
We crawl the web so you don't have to. Sign up to receive web_crawlr, a daily newsletter from the Daily Dot, in your inbox each day.
---
📺 Now Streaming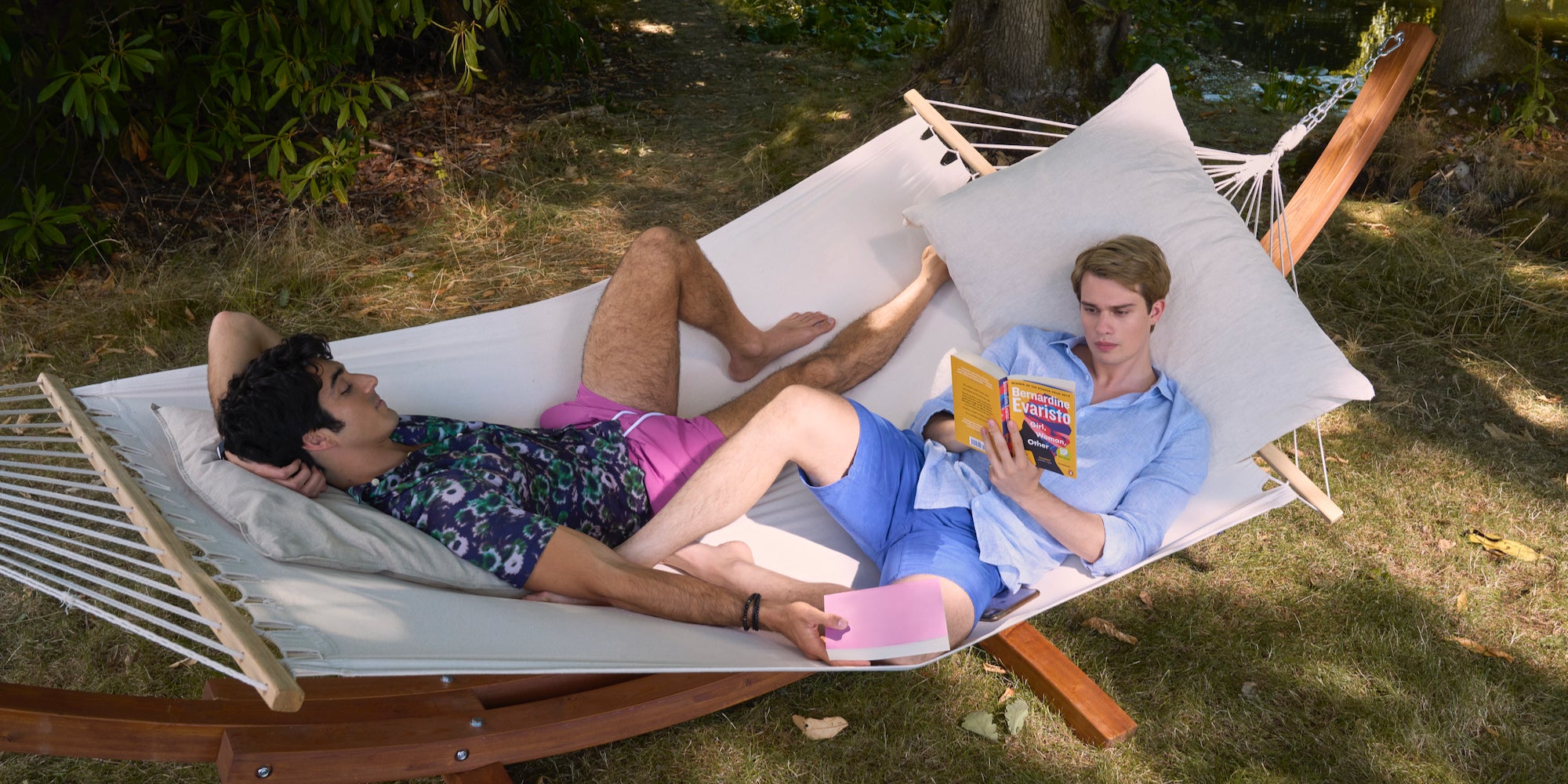 'Red, White & Royal Blue' is a solid romance—but a lot is left on the cutting room floor
In each edition of web_crawlr we have exclusive original content every day. On Wednesdays our Culture Reporters Audra Schroeder and Michelle Jaworski review or analyze the latest streaming content in their "Now Streaming" column. If you want to read columns like this before everyone else, subscribe to web_crawlr to get your daily scoop of internet culture delivered straight to you inbox.
---
🕸️ Crawling the web
Here is what else is happening across the 'net.
🩹 Have we been putting on BAND-AIDs wrong the entire time?
🎃 This Starbucks customer tried to "convince" a barista to put pumpkin spice syrup in their drink despite it being the middle of the summer.
💼 One Redditor posed an interesting question to the r/antiwork subreddit: "Got a higher raise than I was supposed to, do I say anything?" Talk about champagne problems.
🛒 While most TikTokers share grocery store hacks, one user has gone viral for saying she just eats food at the grocery store then pays for just the wrapper. Viewers wonder whether or not this is legal.
🍿 Fuel your hate-watching with movies so bad, they're actually…kind of good. These are the best worst movies you need to watch right now.*
🆔 One shopper who was excited to prove that she was indeed 21 years old was disappointed when a store worker didn't ask to see her ID.
🐠 In a viral set of videos, a woman shared her journey to save a betta fish she found at PetSmart that she says appeared to be in rough condition.
💵 In a rant video, a restaurant server urged customers to tip in cash after a recent policy change at the restaurant she works at.
🔍 From the Daily Dot archive: QAnon is now too big to fail.
*The Daily Dot may receive a commission in connection with purchases of products or services featured here.
---
🏳️‍⚧️ We want to hear from trans teens!
In light of the legislative battles and increased attacks on transgender rights, the Daily Dot's IRL team is taking a pulse of trans and nonbinary teens ages 13-20. Our reporting team is looking for transgender and/or non-binary teens to answer a poll about coming out to their parents.
Have you told your parents you're transgender and/or non-binary? If so, how did they react? And how did you tell them?
You can answer our survey anonymously. If you'd like to speak further, you can give us your email and we'll be in touch.
---
👋 Before you go
In a viral set of videos, a worker shared how speaking up in an email to her boss got her a promotion.
Kristin (@_kristinlorraine) started the video by saying that she just sent to "scariest email of my life to my boss."
She explained that she's been executing a task that isn't actually part of her job description and that even people three levels above her aren't required to do.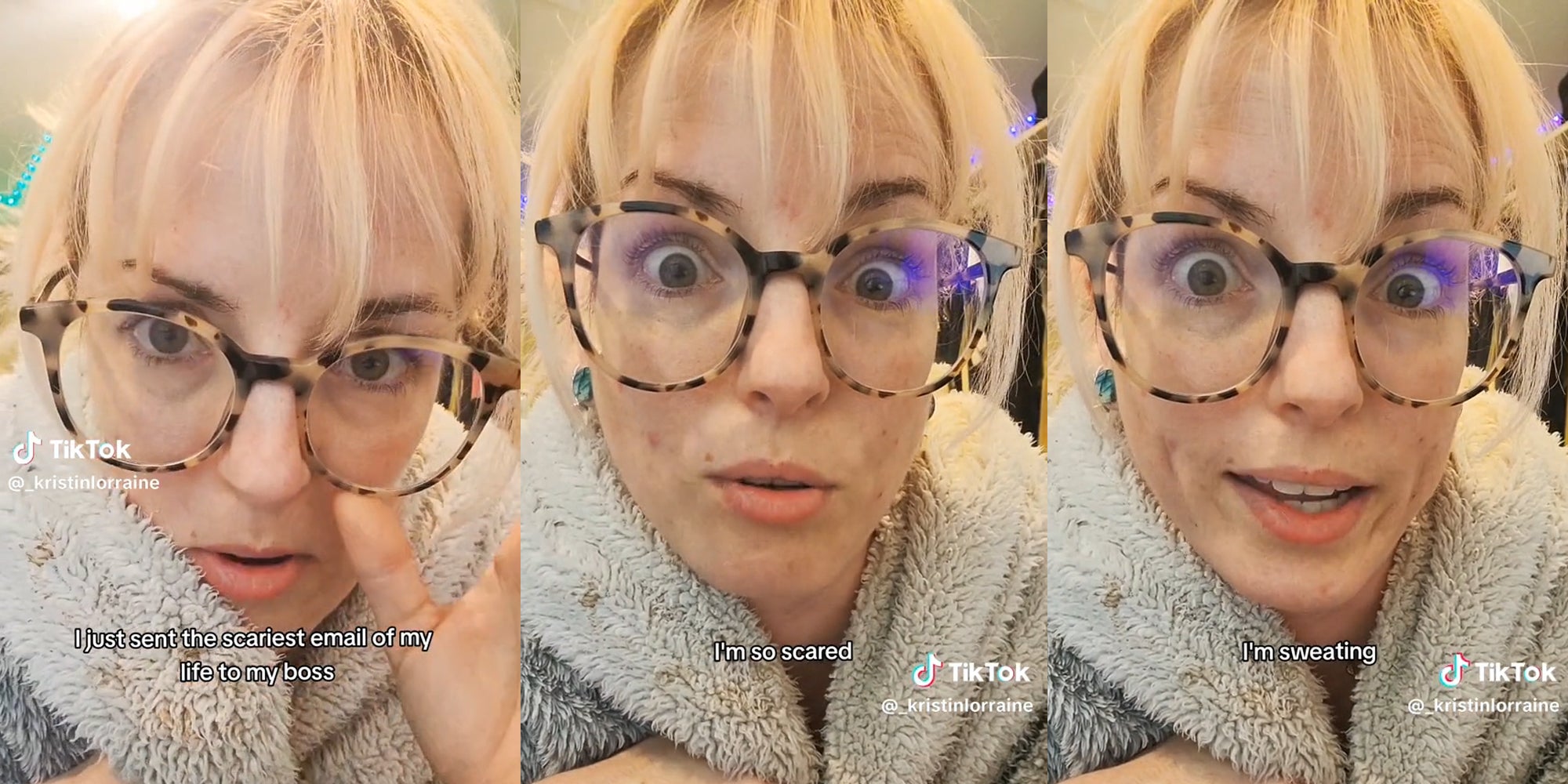 ---
🎶 Now Playing: "California" by Phantom Planet 🎶