This post includes spoilers.
When a show or movie gets awful reviews, creators often argue that they really made it "for the fans, not critics." But what if those positions are reversed? Veronica Mars season 4 is a rare example, earning a glowing response from critics… while the fanbase practically wants showrunner Rob Thomas burned at the stake. Check the Veronica Mars tag on Tumblr or Twitter this week, and you'll catch a slew of upset and angry comments about the show's finale, all reacting to the death of Veronica's longtime boyfriend, Logan Echolls.
Logan was always the bad-boy in Veronica's life, and their on-again/off-again romance was fraught with drama. But after the 2014 movie revival, it looked like they were finally getting their happily-ever-after. Season 4 offered a more conflicted look at their relationship (Veronica is a commitment-phobe with serious issues), but the real controversy was Logan's death, which arrived in the last few minutes of the finale. Following an impromptu wedding, Veronia and Logan are about to go on their honeymoon when he gets blown up by a car bomb. The final scene is a flash-forward to one year in the future, with Veronica still grieving, but finally going to therapy and moving forward with her life—something Logan had been urging her to do all season.
Veronica Mars always thrived on shocking twists, but Logan's death was unprecedentedly divisive—perhaps more so than if it had happened years ago. With over a decade between seasons 3 and 4, fans had plenty of time to imagine their ideal version of Veronica's future. Your reaction to the finale rests on whether you expected Veronica Mars to have a happy ending—and whether you think its creators owe anything to the fans.
After funding the movie revival on Kickstarter, Veronica Mars fans have an unusual level of personal investment in the show. Looking at comments about season 4, you'll notice a deep sense of betrayal from people who put a lot of time (and in many cases, money) into a show that didn't deliver what they wanted. But as it turned out, the show's creators had very different intentions for the 2014 movie compared to season 4, as Thomas explained in a recent interview with Rolling Stone:
"The movie was intentional nostalgia and fan service. It was a fan-funded movie. It was like making a list of all of the things that we thought fans wanted to see, and trying to build a mystery plot that would allow us to get to those bits of dessert."
In the overall arc of Veronica Mars, the movie's "fluffier" tone (Thomas' word) was an aberration. By contrast, season 4 went back to show's roots as a darkly funny crime drama populated by troubled and crooked characters. Funded by Hulu and with strong potential for a fifth season, fan service was no longer a concern.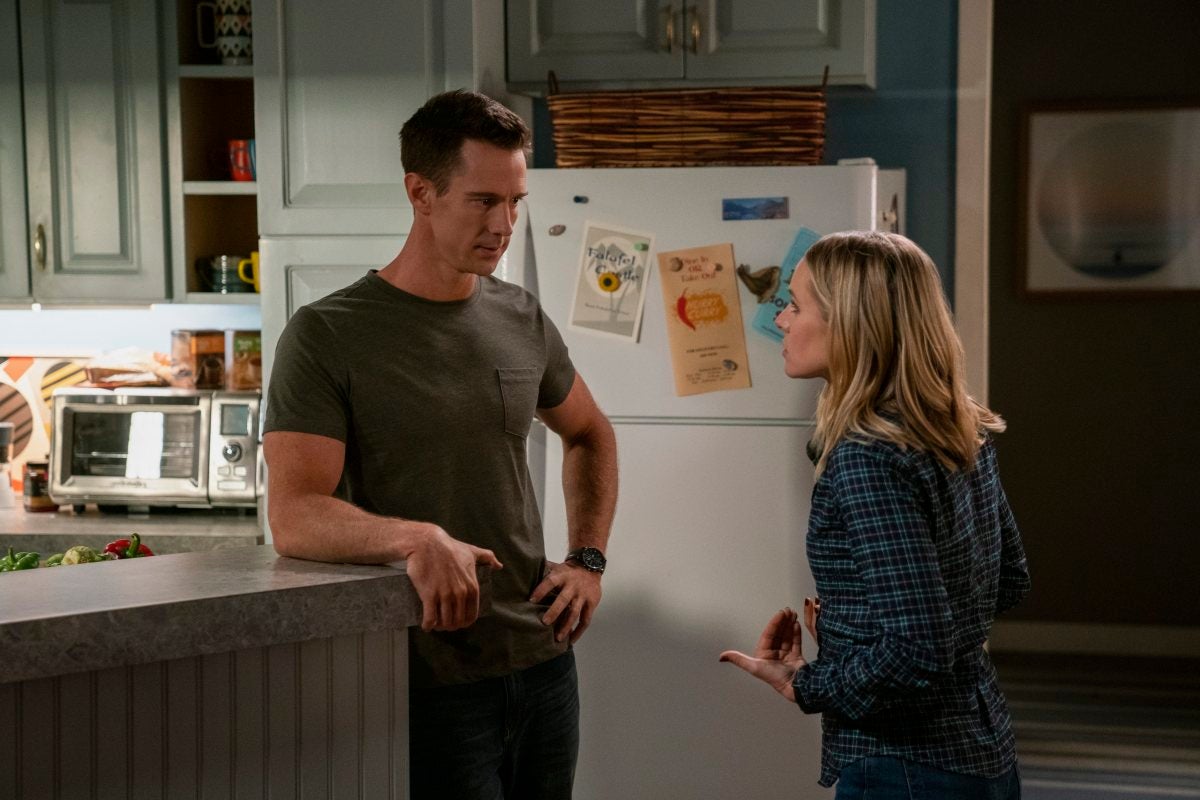 Logan and Veronica's relationship was a big draw for the new miniseries, and his death feeds into an ongoing debate about when it's appropriate to kill off main characters. There's a widespread feeling that some creators view tragedy and suffering as a more worthwhile storytelling choice than happiness, fueling commentary about which characters get to be happy, and how. In a show that's often touted for its feminist themes, what message does season 4 send? Veronica spent the first three seasons struggling to move past the trauma of being raped and losing her best friend, and with Logan's death, she now has to deal with more pain and loss. On the other hand, it's kind of hard to argue that "woman gets a happy ending by marrying her boyfriend" is an underrepresented trope in pop culture.
In recent years we've seen a lot of commentary about fan entitlement, questioning whether creators ever "owe" anything to fans. With Veronica Mars, there's no clean-cut answer. Many people see Logan's death as a cruel or even un-feminist creative choice and are vowing to boycott the fifth season—if it ever happens. However, this opinion isn't universal. Emotional reactions are shaped by past experiences and expectations, and it's equally true that while Logan's death was upsetting, it's really not an unusual move for Veronica Mars. Logan and Veronica's happiness might be a priority for the show's fans, but it's never been a priority for the show itself.
From episode 1, Veronica Mars was dark and packed with violent plot twists. The first season saw Veronica investigate her best friend's murder and her own rape, culminating in an episode where we learn that Logan supplied the date rape drugs, and Veronica's previous boyfriend Duncan was actually her half-brother (which turned out not to be true). Season 2 ends with her dad almost getting blown up by her rapist, who also murdered several of her classmates. The storytelling style is a combination of soap opera and neo-noir, neither of which is known for permanent happy endings. Veronica's moments of true happiness are rare and shortlived, with long-term plot resolutions usually related to solving a crime. Season 4 fits that trend to a tee, including Logan's death. It certainly wasn't a shark-jumping moment.
Some interpret Logan's death as a betrayal of Veronica's recovery arc, while others see it as the opposite. Throughout the season, their relationship is obviously dysfunctional. Logan is emotionally open and self-aware while Veronica avoids serious conversations about commitment, trapped in the tough, wisecracking persona that helped her survive her teen years. After spending eight episodes refusing to grow up and confront her issues, Logan's death forces Veronica to move forward. Even when she agreed to get married, it was a spur-of-the-moment decision that skipped over her deeper issues. So while the finale ends with Veronica (and the audience) grieving, it also shows her moving on with her life for the first time. She's finally following Logan's advice by going to therapy, acknowledging something that was already clear in earlier episodes: She's suck in a rut in Neptune, and would probably be happier if she left.
READ MORE:
Got five minutes? We'd love to hear from you. Help shape our journalism and be entered to win an Amazon gift card by filling out our 2019 reader survey.