Which Spider-Man movie is your favorite?
Everyone's favorite webbed hero has been reimagined a number of times in the past two decades alone. Toby Macguire's nerdy but earnest take brought Spider-Man into the mainstream, and Andrew Garfield's slightly more confident and capable Peter Parker—with much more iconic Spider-Man banter—won over some of the die-hard comic fans. Tom Holland's more recent iteration of the beloved character melted many fans' hearts, only to be comedically outshined by the older, down-on-his-luck Peter from Into the Spider-Verse.
Long before any of these actors swung in to save the day, numerous versions of Spidey graced television screens. While we have no disrespect for the 1969 version of Spider-Man—ill-fitting costume and all—the recent films are on another playing field. For the purposes of this list none of the films that were made last century are eligible.
That's because recent fans of the character struggle to choose which Spider-Man portrayal is their favorite. But based on numbers from Metacritic, IMDb, and Rotten Tomatoes, here are the Spider-Man films, ranked best to worst. With the opening of Spider-Man: Far From Home upon us, it's already time to ask: Where does it rank?
Spider-Man movies, ranked
1) Spider-Man: Into the Spider-Verse (2018)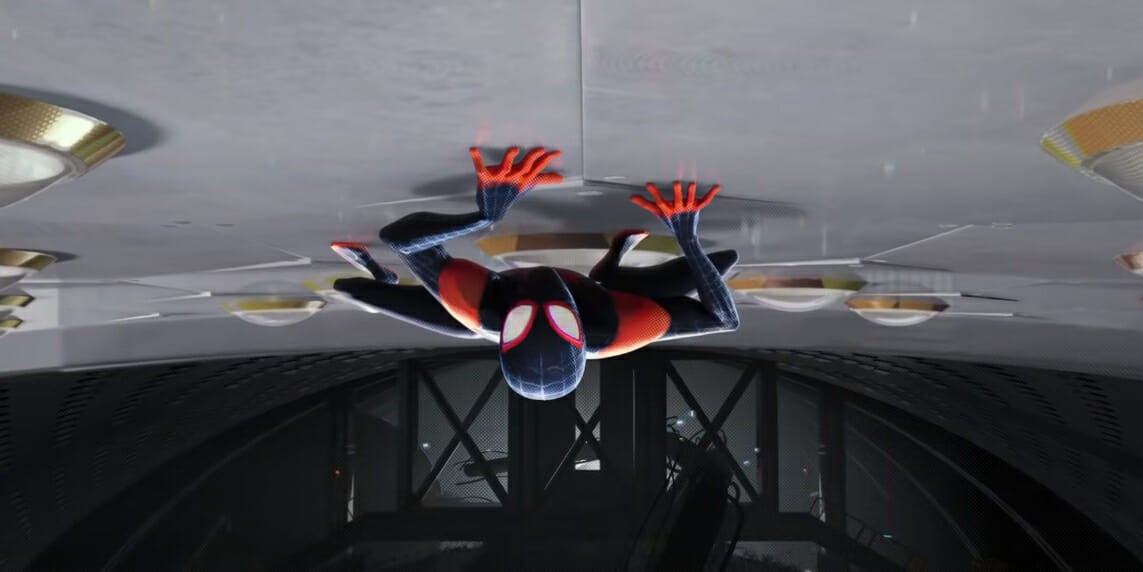 Spider-Man: Into the Spider-Verse is easily one of the best superhero films of the past few years, standing alongside Black Panther in terms of visual imagination and joyfully innovative use of the source material. It's a fresh and funny new take on Spidey's origin story, focusing on Miles Morales (Shameik Moore) with a supporting cast of Spider-people like Peter Parker and Gwen Stacy (aka Spider-Woman). The combination of CG and hand-drawn animation is revolutionary, and the film is self-referential without being smug. Instead of relying on tired tropes to fill in the gaps, Into the Spider-Verse gives us everything we need to love and understand Miles: A satisfyingly personal story, embedded in a uniquely energetic visual experience. —Gavia Baker-Whitelaw
2) Spider-Man: Homecoming (2017)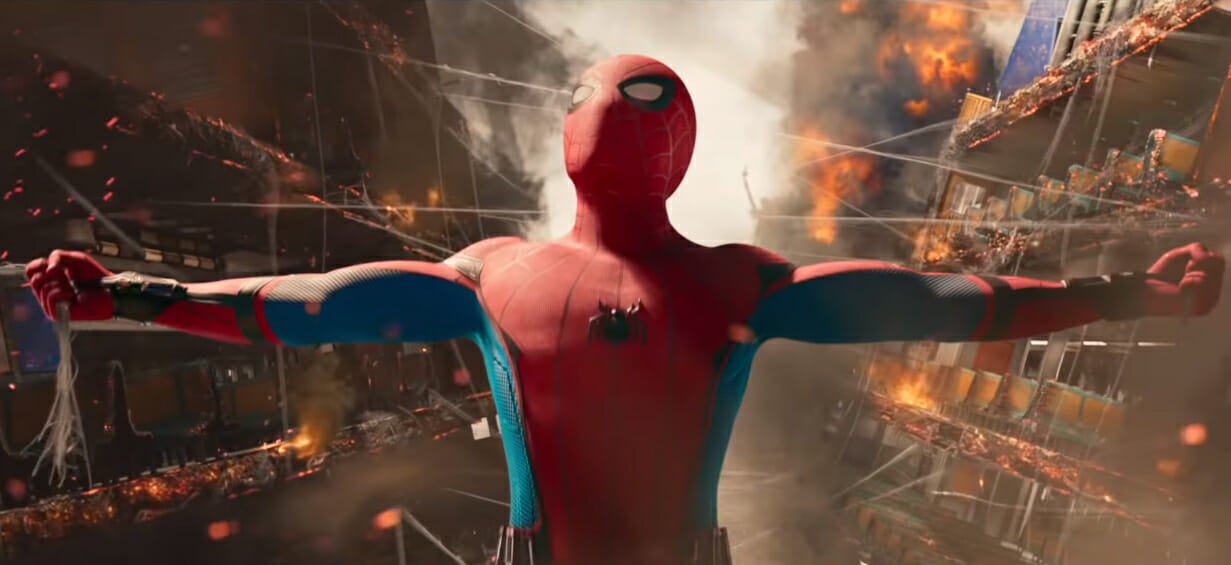 Rebooting the franchise once again, Homecoming had a difficult job. It had to reintroduce a character that audiences were already sick of seeing, and do so in a fresh and entertaining way. It succeeded with aplomb. Tom Holland is hilarious and realistically youthful in a teen comedy that both returns to Spider-Man's roots and updated the franchise with a diverse cast of contemporary characters. Zendaya won our hearts as Peter Parker's grungy feminist friend Michelle, and Michael Keaton's Vulture is one of the MCU's greatest super villains to date. The only downside was a rather pedestrian showdown in the final act, undercutting the overall message that Peter Parker should be a team player instead of trying to go it alone. —Gavia Baker-Whitelaw
3) 

Spider-Man 2 (2004)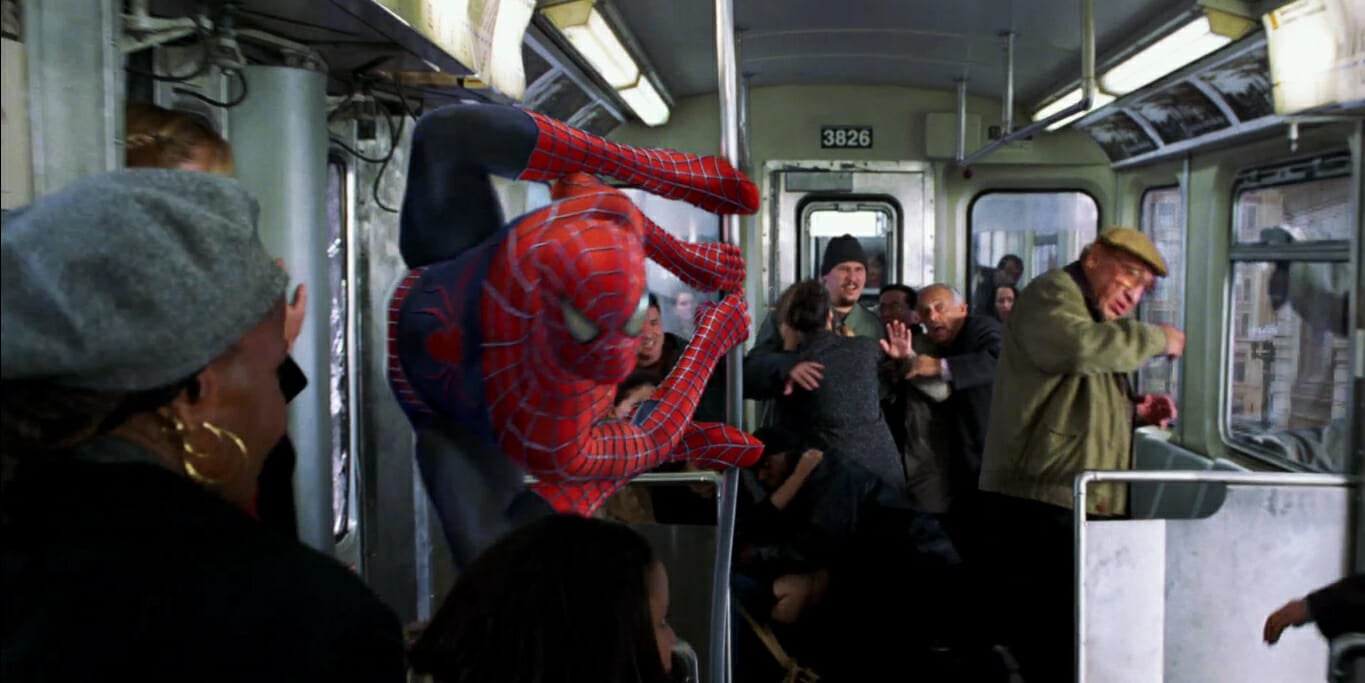 Toby Maguire's awkward, geeky version of the web-slinger was the first live-action Spider-Man many of us ever saw. When he arrived back in theaters two years after his debut, fans were thrilled to reunite with the relatable superhero.
In the second Spider-Man flick, a more mature Peter struggled to balance college life with his responsibilities as a superhero. Peter briefly abandoned his alternate identity, frustrated at the issues it caused in his life. When a rise in crime—not to mention Dr. Octopus—threatened the city at Spider-Man's departure, however, Peter was again forced to don the mask. This film runs on its great villain (a cheeky Alfred Molina) and populist set pieces. The subway battle at the climax, with its citizen activists and swarming tentacles, is among the great scenes in superhero history.
4) Spider-Man (2002)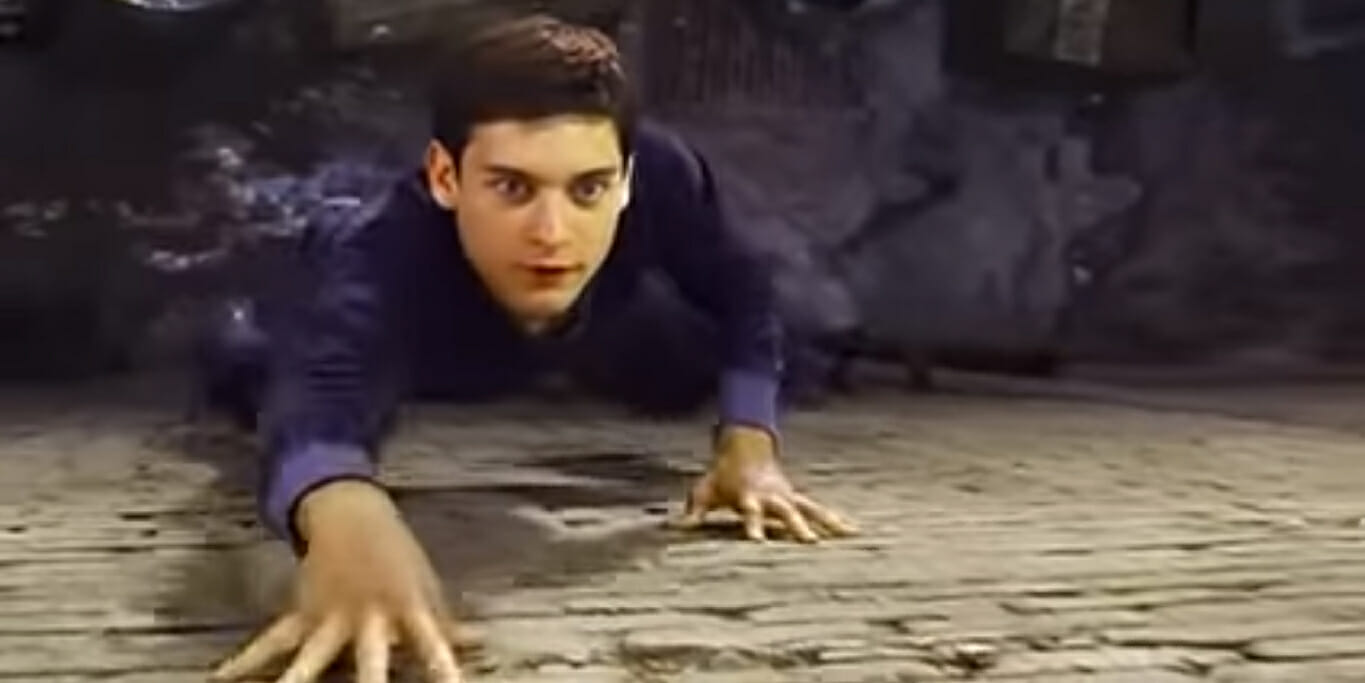 With Spider-Man having a bit of a renaissance with Spider-Man: Homecoming, it's a good time to bask in the glory of Sam Raimi's 2002 Spidey flick. It gets everything about the character, and tentpole blockbusters, right. Tobey Maguire, Kirsten Dunst, and James Franco are a lot of fun as the main trio, and the rest of the character is great too. Raimi strikes the right balance of silliness and drama and gives the story a real sense of pathos. With the last decade's worth of superhero super films numbing my senses and taking most of the joy out of these movies (I know, I'm being a grump on this, but I stand by it), jumping back to Spider-Man satisfies nostalgia in a different way than what we're used to now. —Eddie Strait
5) Spider-Man: Far From Home (2019)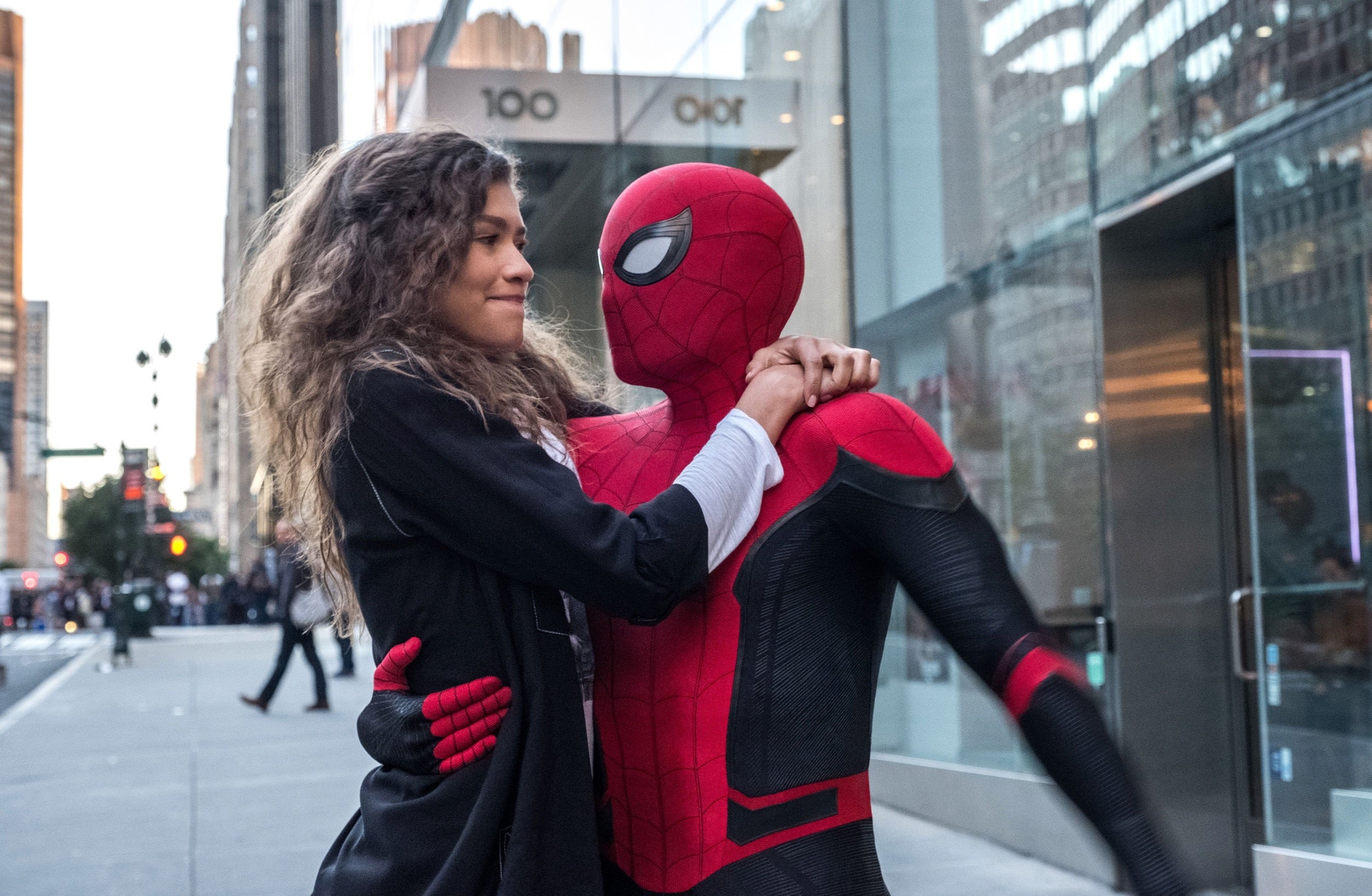 Following the events of Avengers: Endgame, Peter Parker goes on a school trip to Europe. Unfortunately, his summer plans are interrupted by the arrival of a new superhero, Mysterio (Jake Gyllenhaal), a smart new take on a classic Marvel character. After a month of sloppy, subpar summer blockbusters, Spider-Man: Far From Home is a relief. Holland, Zendaya, and their classmates shine in a lively, laugh-out-loud teen comedy. —Gavia Baker-Whitelaw
6) The Amazing Spider-Man (2012)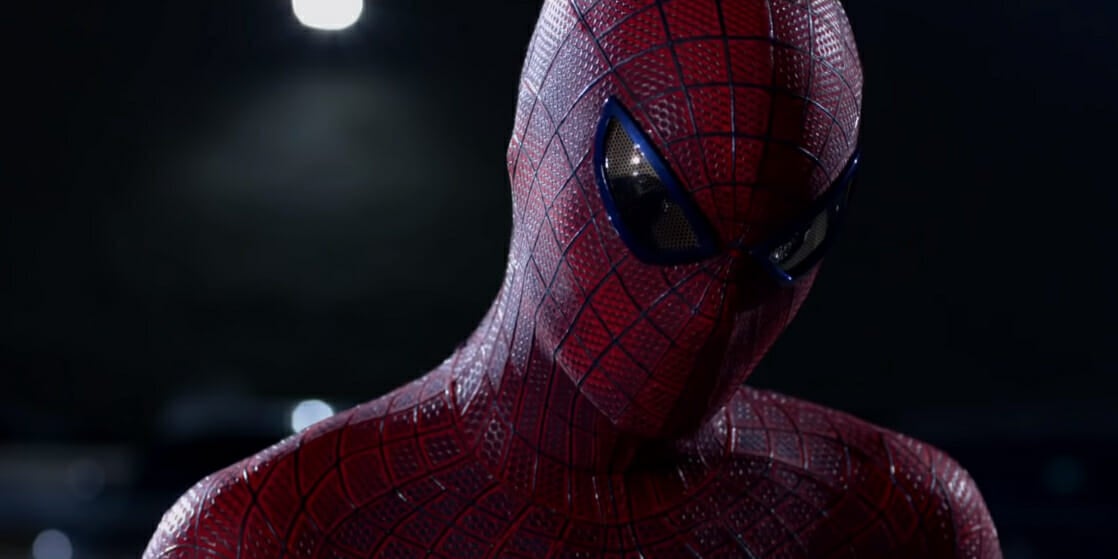 Only five years after Toby Maguire's final appearance as Spider-Man, the franchise was rebooted with Andrew Garfield behind the mask.
The Amazing Spider-Man took things back to basics, providing a slightly different take on Spidey's origin story before diving into the main plot. The second live-action iteration of Spider-Man was far more focused on Peter, while still taking plenty of time for web-slinging action. Garfield flawlessly captured Spidey's quintessential humor and married it with a much deeper look at the man behind the mask. But alas, this version proved short-lived.
7) Spider-Man 3 (2007)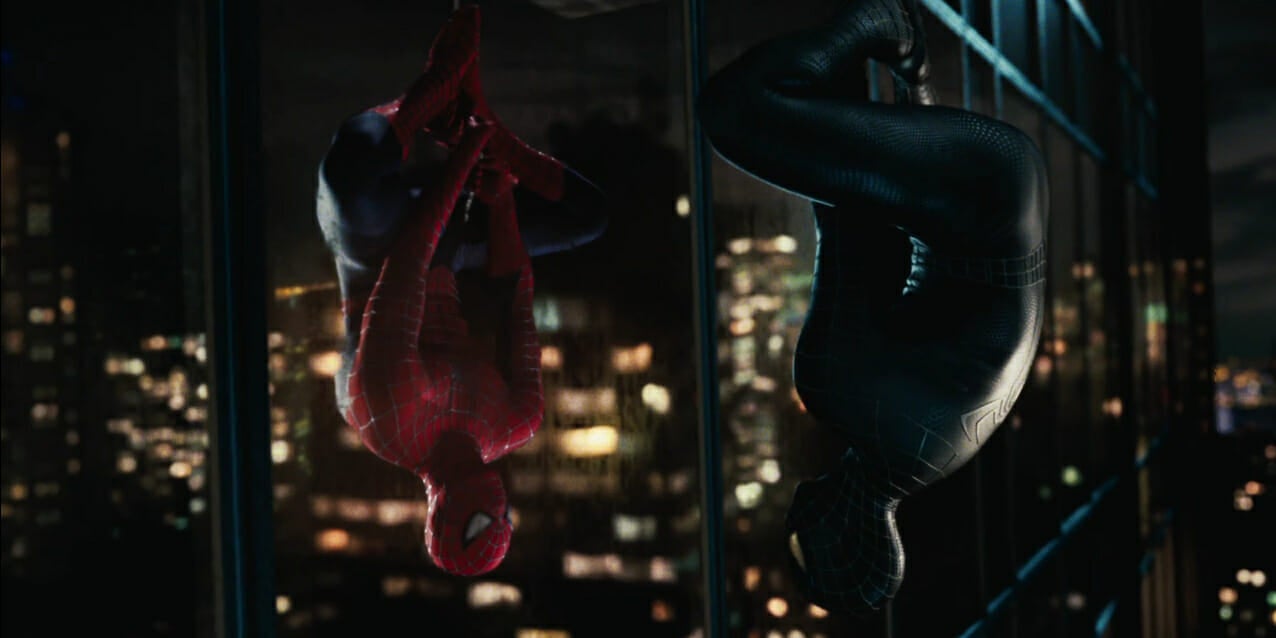 Oh Sony, whatever happened with Spider-Man 3? The original live-action franchise was going strong after Spider-Man 1 and 2 received general acclaim from critics and audiences alike. Then came Spider-Man 3, and the Toby Maguire version of Spidey came to an abrupt end.
The final of the first Spider-Man series landed with a painful flop. Criticized for just about everything, from an excess of villains to bad dialogue to even worse dance moves, there were few things to like about this film. As Peter struggled to remain the pure, kindhearted character we all know and love, an insidious symbiote attached to him. Que a painfully awkward transformation into… anti-Peter? Everything the first films built came to a climax but unfortunately fell far short of the epic showdown fans were expecting.
8) The Amazing Spider-Man 2 (2014)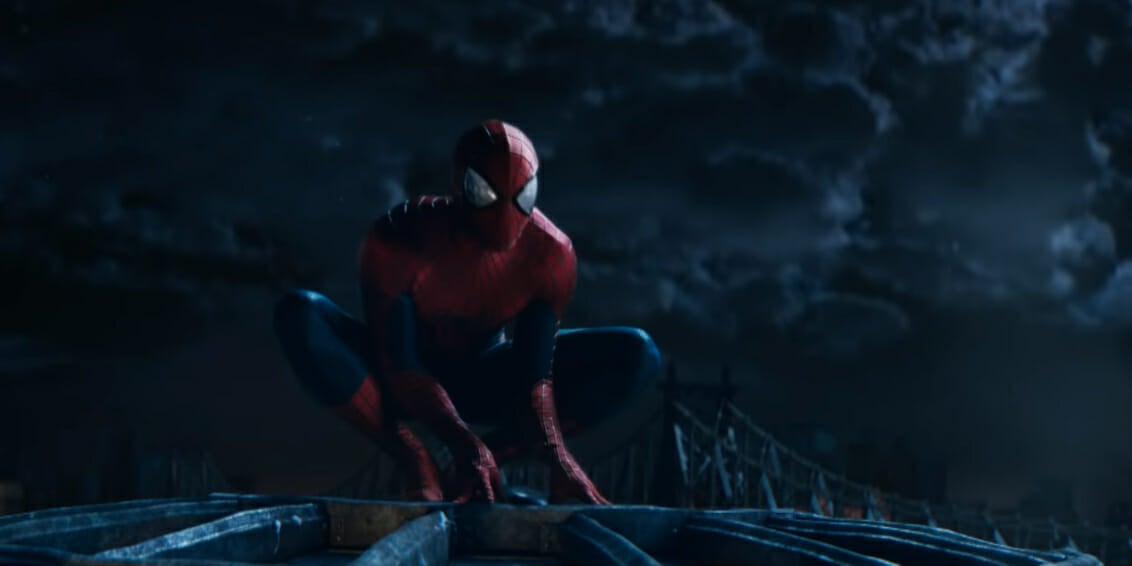 This list was calculated based on ratings from several different sites, however, we can't help but feel like this film and the one above should be switched. The Amazing Spider-Man 2 had all the ingredients of a great superhero movie, but many fans still left theaters disappointed. The inclusion of Hobgoblin, Electro, and the Rhino made the film feel crowded, as did the excess of plotlines. The chemistry between Andrew Garfield and Emma Stone almost saved the day, but unfortunately it was not enough to erase the film's clunky and forgettable nature.
READ MORE:
Got five minutes? We'd love to hear from you. Help shape our journalism and be entered to win an Amazon gift card by filling out our 2019 reader survey.