After several takes on Peter Parker, Miles Morales is finally getting the chance to put on the Spider-Man suit in Spider-Man: Into the Spider-Verse.
Although far from the first animated superhero movie to screen in theaters (or get a wide theatrical release), the upcoming Spider-Man movie from Sony Pictures Animations is already looking to be a stunner. The film will not only introduce audiences to Miles Morales, the Afro-Latino teenager from Brooklyn who has his own spider powers, but also to a world where there's a Spider-person for every multiverse. Created by Brian Michael Bendis and Sara Pichelli in 2011, Miles Morales hasn't been featured on the big screen until now.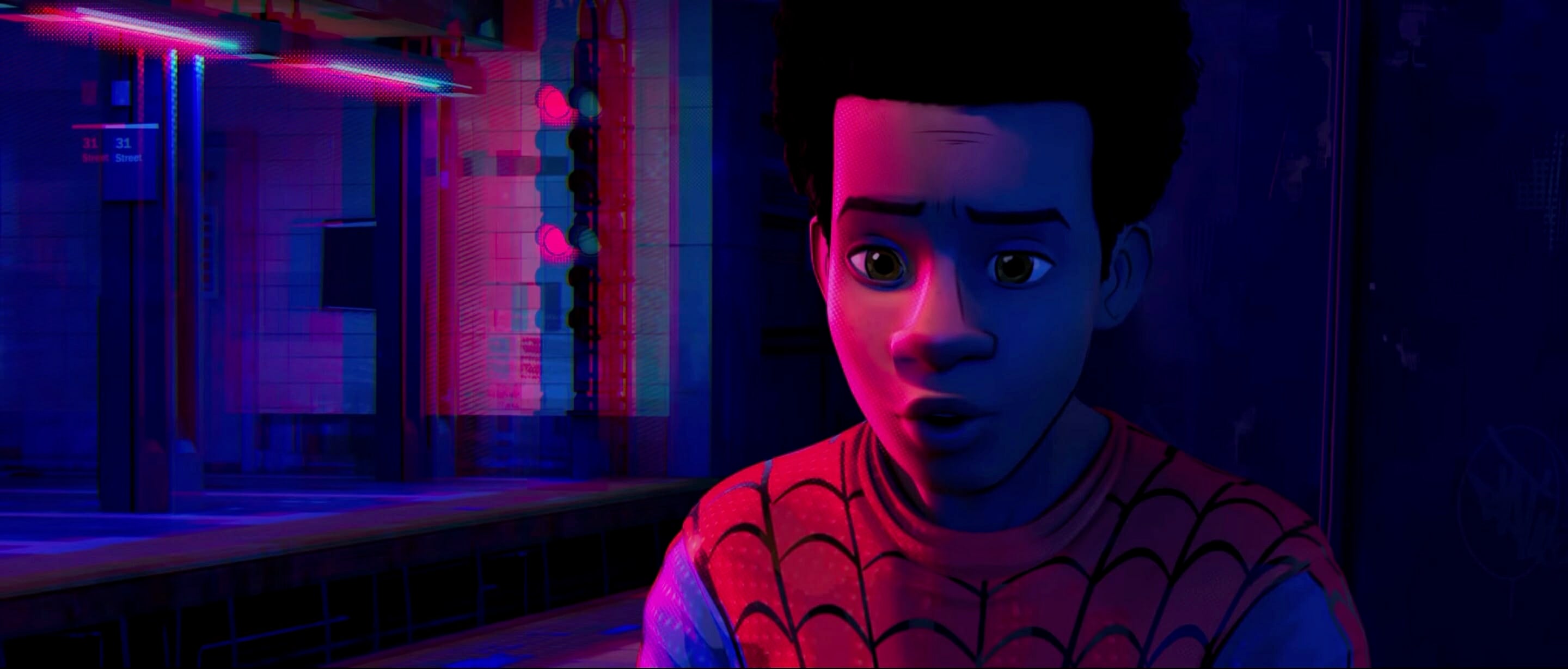 With an all-star cast, a script by Phil Lord (The Lego Movie) and co-produced by his directing partner Chris Miller, incredible visuals that fling you straight into the pages of a comic, and direction by Bob Persichetti, Peter Ramsey, and Rodney Rothman, it's already looking to be one of the most striking superhero movies of 2018.
The newest Spider-Man: Into the Spider-Verse trailer brings the entire Spider-Verse together—literally. We're given some insight into the mechanics of how they're brought together, which involves "super-collider" opening up the dimensions (something that Peter Parker tries to explain using French fries), and find out that Brooklyn will collapse if Miles Morales and the rest of the Spidey-gang can't close their dimensions
We also have our first look at Spider-Man Noir (Nicolas Cage), Spider-Ham (John Mulaney), and Peni Parker (Kimiko Glenn) in addition to even more of Gwen Stacy to balance out the dynamics between Peter and Miles.
Spider-Man: Into the Spider-Verse cast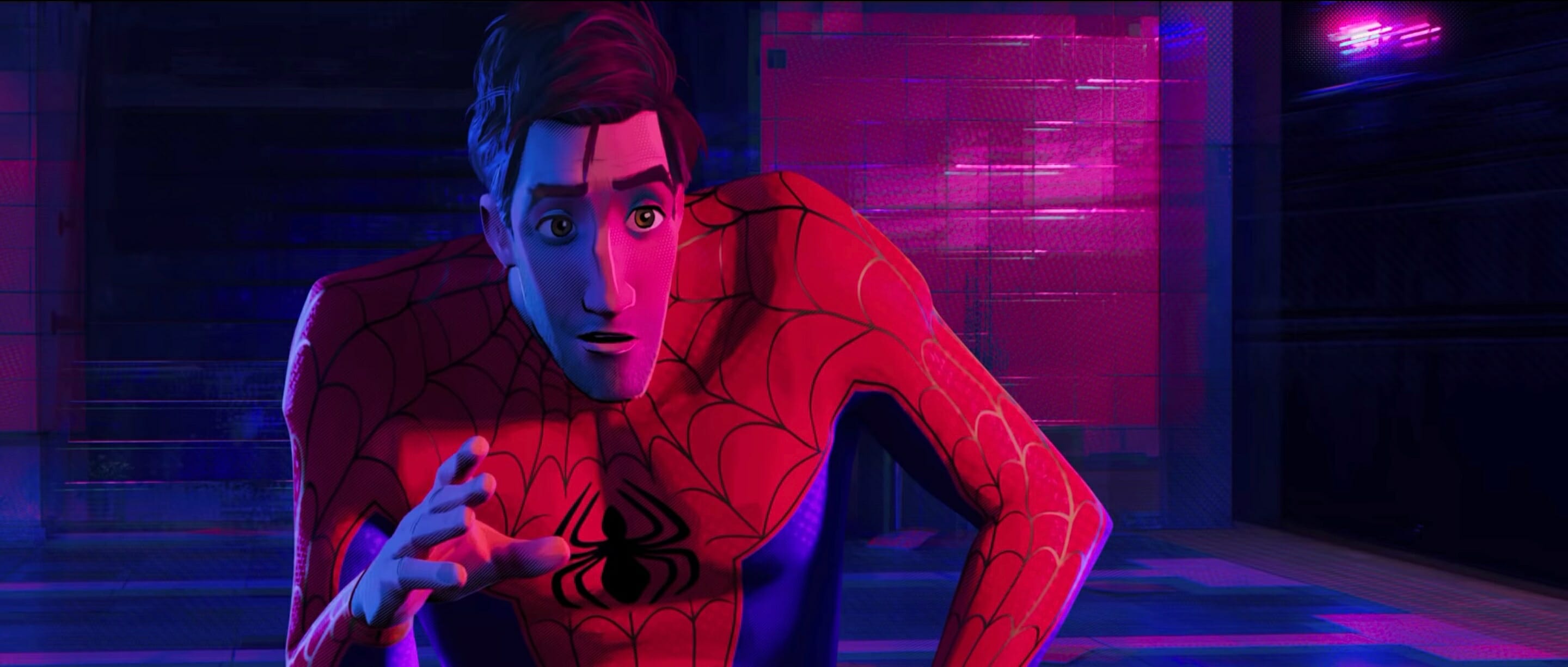 Spider-Man: Into the Spider-Verse will feature a full cast of heroes and villains familiar to both casual and hardcore Spider-Man fans, as well as a few surprises.
READ MORE:
The Get Down's Shameik Moore is voicing Miles with New Girl's Jake Johnson swinging in as his reluctant mentor Peter Parker. Brian Tyree Henry (Atlanta) and Luna Lauren Velez (Dexter) will voice Miles' parents, Jefferson and Rio, while Mahershala Ali (Moonlight) will play Miles' uncle Aaron Davis, who's also known as the Prowler in the comics; Aaron also makes an appearance in Spider-Man: Homecoming (he's played by Donald Glover). Hailee Steinfeld (Bumblebee) is on hand to voice Gwen Stacy (also known as Spider-Gwen) while Lily Tomlin is voicing Aunt May. And Liev Schreiber, whose character's identity was kept a secret for months, is voicing the villain Kingpin.
At San Diego Comic-Con on July 21, Sony revealed that comedian John Mulaney will voice Spider-Ham, and Nicolas Cage will voice Spider-Man Noir, adding two more Spider-heros to the mix.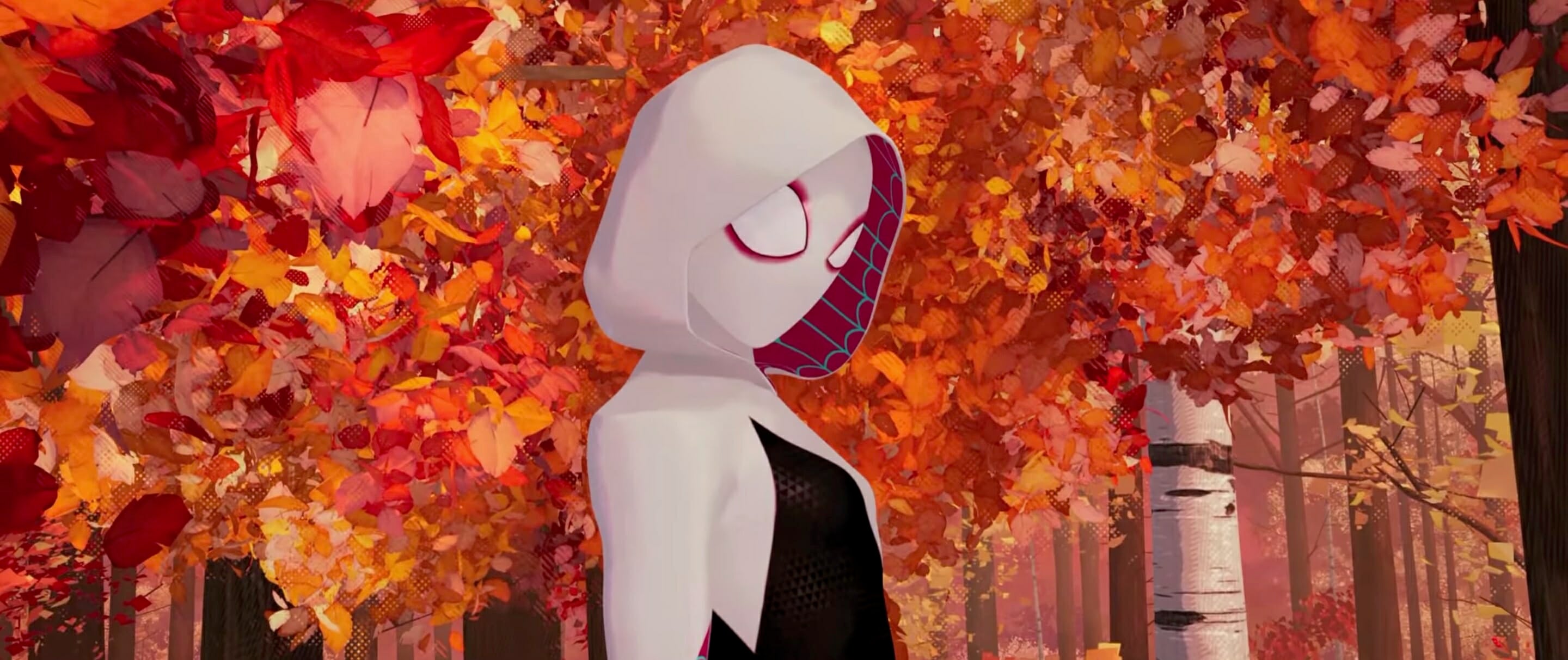 Spider-Man: Into the Spider-Verse plot
The plot of Spider-Man: Into the Spider-Verse is largely being kept under wraps, but the film's synopsis confirms the focus on Miles as Spider-Man (even with an older Peter Parker donning the suit). "It's Peter Parker at 40, it's Peter Parker with a bad back," Johnson explained. "He's not sure he wants to be Spider-Man anymore."
The film is unconnected to Sony's other superhero films or to the Marvel Cinematic Universe.
Phil Lord and Christopher Miller, the creative minds behind The Lego Movie and 21 Jump Street, bring their unique talents to a fresh vision of a different Spider-Man Universe, with a groundbreaking visual style that's the first of its kind. Spider-Man: Into the Spider-Verse introduces Brooklyn teen Miles Morales, and the limitless possibilities of the Spider-Verse, where more than one can wear the mask.
Director Phil Lord said at San Diego Comic-Con that the events of Spider-Man: Into the Spider-Verse happen in "an alternate dimension to our own."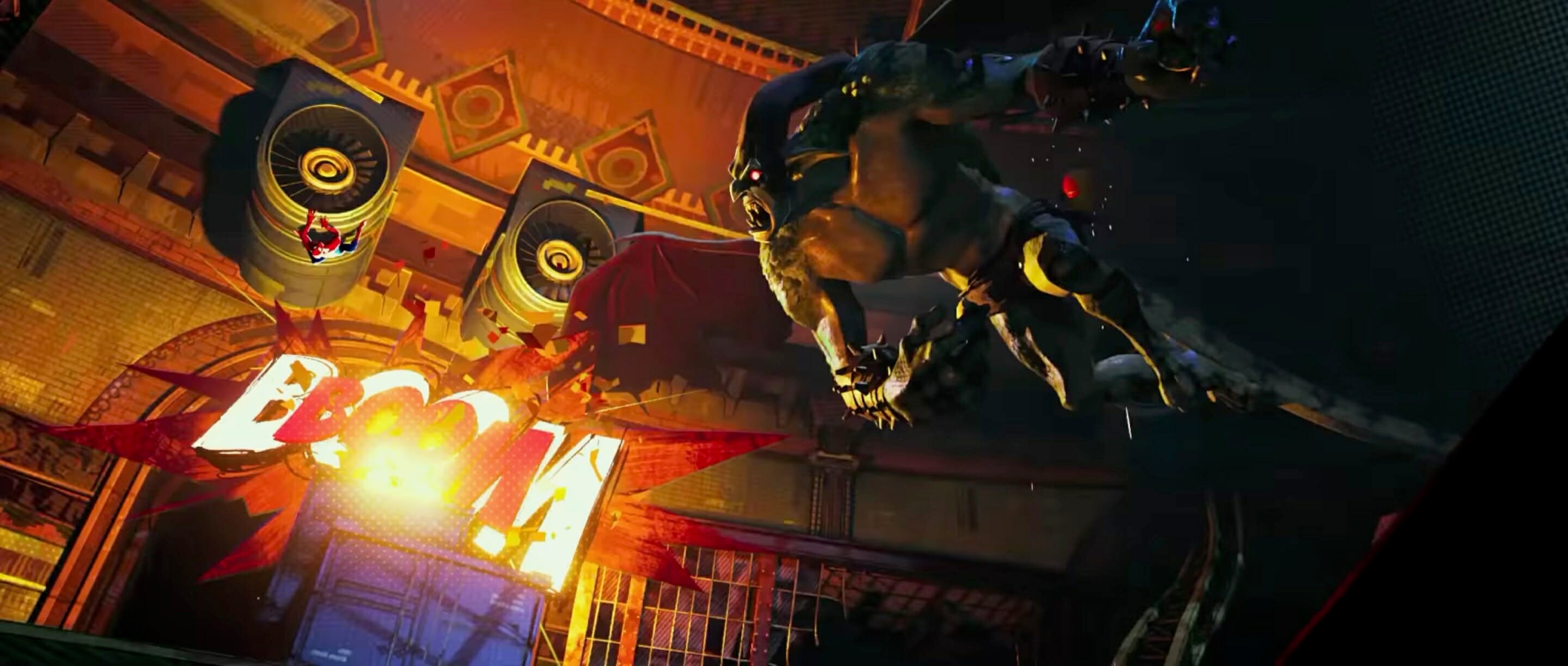 Subsequent reports and trailers have given us more insight into what we might see play out. After saving Miles' life, Peter discovers that he's not the only person who has powers like him, resulting in Peter becoming Miles' mentor. Miles will have to juggle superhero duties and school while keeping his alter-ego hidden from his parents (including his police officer father, who has vented about Spider-Man's deeds to Miles). Miles and Peter will face off against the Green Goblin, Kingpin, and the Prowler, and at some point, they'll cross paths with Spider-Gwen. It's unclear how Spider-Man Noir (if he does show up) will factor into the story, and it's unknown just how many Spider-Heroes will show up in Spider-Man: Into the Spider-Verse.
READ MORE:
Spider-Man: Into the Spider-Verse trailer
Sony released the most recent trailer in June 2018, which showed us Miles and Peter Parker's first encounter with each other as Peter takes on the task of mentoring the teenage Spider-Man. But between villains attacking the city, eluding capture from the police (including his father), and an appearance from Spider-Gwen, Miles has more than enough on his plate.
A teaser trailer posted online December 2017 featured a much briefer introduction to Miles, who—at some point after meeting Peter Parker—asks, "Wait, so how many of us are there?"
Spider-Man: Into the Spider-Verse release date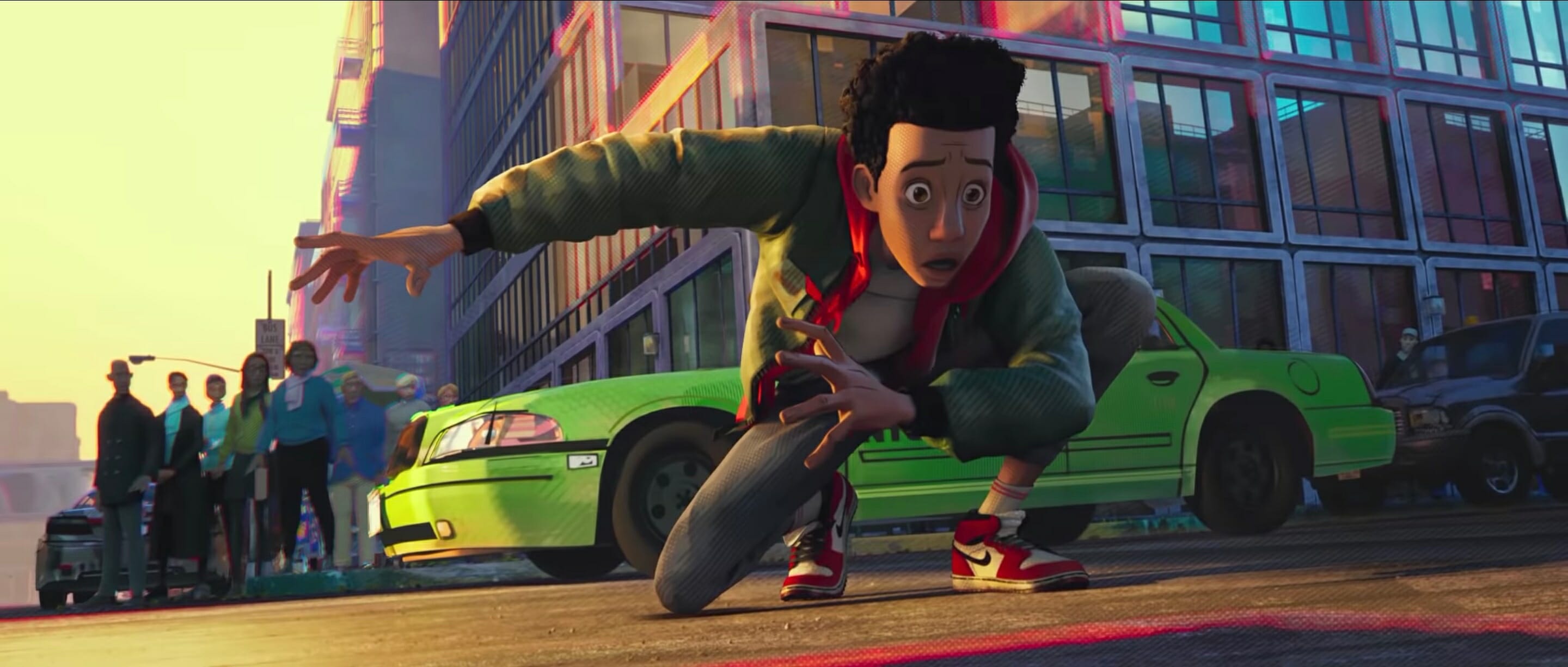 Spider-Man: Into the Spider-Verse will be released in theaters Dec. 14.