The Dark Crystal: Age of Resistance could've easily gone terribly wrong. The prequel series is just the latest attempt to bring a beloved property—the 1982 film The Dark Crystal, which Jim Henson called "the one that I'm the most proud of"—to a new audience. More so than any recent revival, reboot, prequel, or sequel series to date, Age of Resistance had to appeal to both children and adults and meet impossible expectations for both of them, one of whom's expectations are built on nostalgia. And even with the Jim Henson Company (including Henson's daughter, Lisa Henson, who's CEO of the company) helming the series and assuring fans that it would use puppetry over CGI to bring its characters to life, it could still lose sight of why people loved it so much in the first place.
But Age of Resistance accomplishes the practically impossible.
The Dark Crystal: Age of Resistance
RELEASE DATE:
8/30/2019
EXECUTIVE PRODUCERS:
Lisa Henson, Louis Leterrier, and Hallee Stanford
STREAMING:
Netflix
Taking place well before the events of 'The Dark Crystal,' three Gelfling risk everything to tell all of Thra the truth about the Skeksis and the dark forces threatening to destroy their world.
It expands upon the world that Henson crafted, both with new and with previously established lore, without feeling like it's just filling in the blanks to questions we never asked. It shows reverence to the original film but never feels pandering or too insidery for casual viewers. And amid pacing issues and an all-star voice cast that is overwhelming at times, its story is clear and all-too-prescient.
With Age of Resistance, the beauty is often in the details. Set in a time before Thra became the dangerous and largely wilting wasteland that Gelflings Jen and Kira have to travel across to heal the Dark Crystal, it's astounding just how vibrant Thra once was. It's not just that there's more green in the world or that there is something of an intricately established matriarchal Gelfling culture. It's the little things that bring Thra to life, the creatures and plants that inhabit it that might not get more than a few seconds of screen time.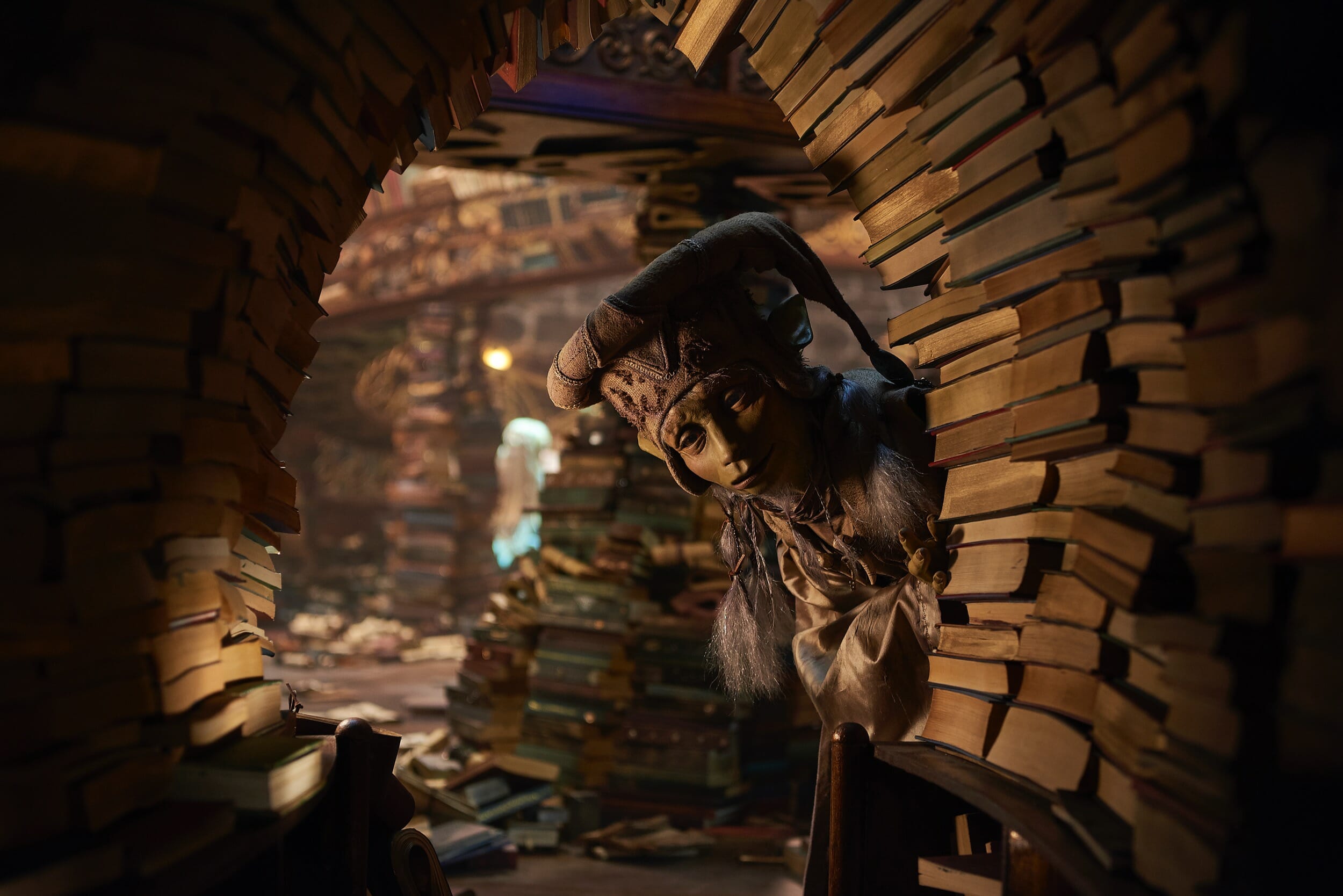 In places like the Caves of Grot, lit largely by lanterns or with glowing moss, or the vast library located in the mountainous Gelfling capital of Ha'rar, we could spend hours examining the set design in Age of Resistance. Early on, we spend a few minutes with a Podling as he wakes up and gets ready for the day, a sequence that—in the larger scheme of things—doesn't really play a major role. But it's equally as fascinating to watch, and even when it looks like the puppet performers are just showing off, you don't mind watching it unfold.
However, Age of Resistance is more than just a series of gorgeously choreographed scenes and backdrops. It's a cautionary tale about corrupt Skeksis rulers hellbent on obtaining immortality through the use of the long-since-corrupted Crystal of Truth (also known as the Dark Crystal), no matter the cost to the people, creatures, and the planet it would affect the most. When Rian (Taron Egerton), Brea (Anya Taylor-Joy), and Deet (Nathalie Emmanuel) try to tell others what's really going on, it's hard to get anyone to believe them, let alone listen, because it's much easier to believe the comfort of the lie than open themselves up to the truth. It's even harder when Rian, Brea, and Deet try to argue that their so-called benevolent rulers are anything but.
Along the way, a number of familiar characters from the film, including Mother Aughra (now voiced by Donna Kimball) and several of the Skeksis, help and thwart their efforts.
Rian, Brea, and Deet are all likable in their own right, each offering their own set of skills to the fight. Rian, a soldier at the Castle of the Crystal, is the fighter whose story is most closely aligned to a hero's but never puts down his friends and allies for the roles they play. Brea, the youngest daughter of the All-Maudra (the ruler of all Gelfling), is the scholar whose knowledge helps bring everyone together. And Deet is the greatest connection to nature and the creatures of Thra—and the visionary who's given a glimpse of a dark future if the Gelfling do nothing to stop it.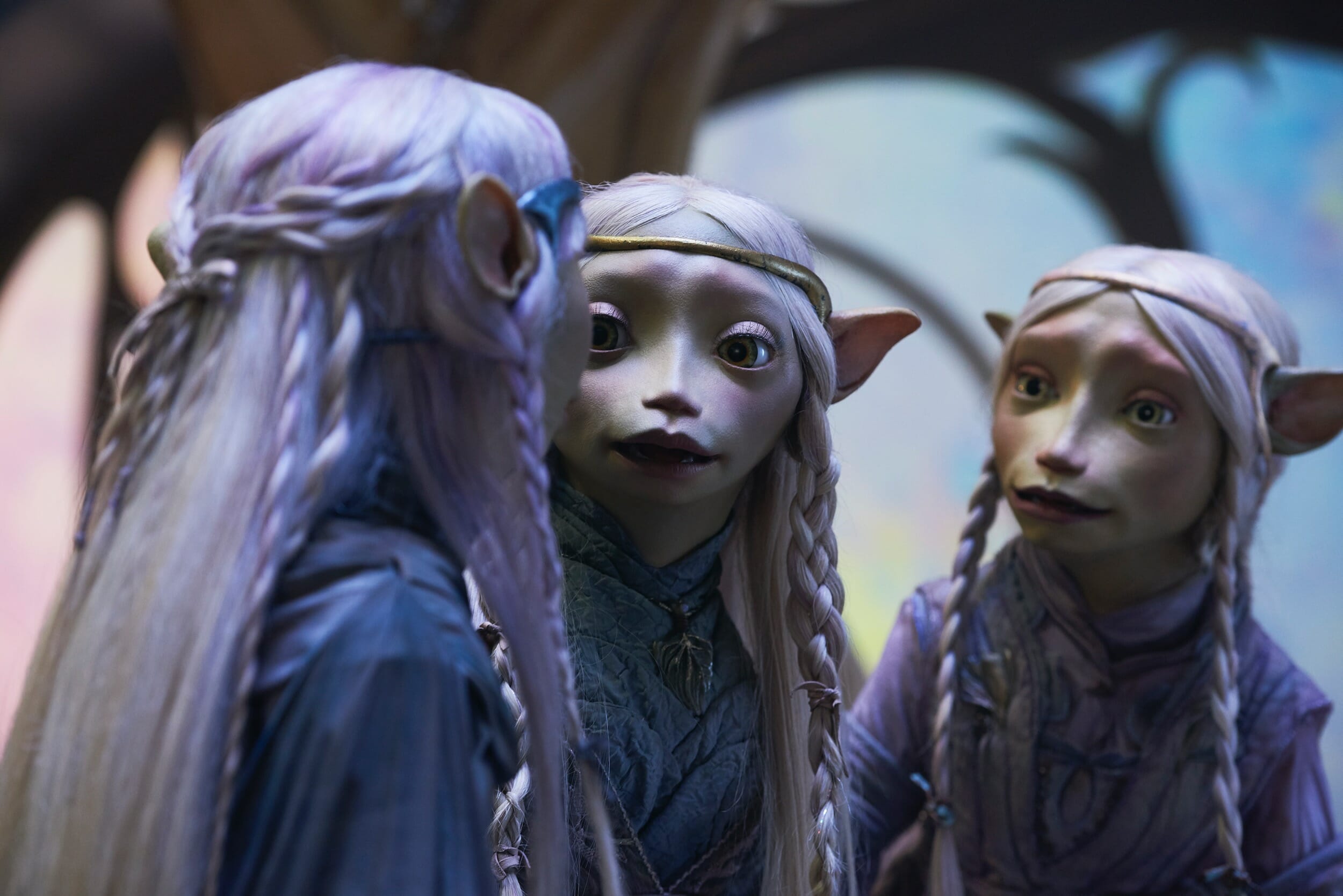 Age of Resistance delves into a classic kind of good-versus-evil story with shades of gray and a few twists and turns along the way. For some older viewers, it's also a pretty explicit and, at times, a dark fairy tale about climate change and its deniers, misinformation, and the lengths that people will go to maintain the status quo even in the light of damning evidence. But Rian, Brea, and Deet press forward anyway in hopes that the tides will turn.
Before they do, Age of Resistance takes us through several episodes of integrating us into Gelfling and Skeksis culture. Sure, it's definitely important context to know some of that information, whether it's what Gelfling clans think of one another, how dreamfasting (the way Gelfling share memories with one another) works, and the foundations of mistrust and utter pettiness of the fragile Skeksis empire.
But it sometimes slows down the bigger story as it gets caught up in the minutiae, so that by the time the story starts to come together, it can both feel like it took too long to get there and too rushed in that it skipped a transition along the way. 
Aside from the assurance of puppetry over CGI, the biggest draw to the series? Its incredibly stacked voice cast, which includes a who's who of sci-fi/fantasy TV and film. They rise up to the challenge, with some of them clearly having a blast recording it. (On the Skeksis side, Mark Hamill, Jason Isaacs, and Simon Pegg are all highlights.) But in a season of television that has 180 speaking parts (many of them introduced at the same time), most of that celebrity voice cast gets a little lost in the shuffle.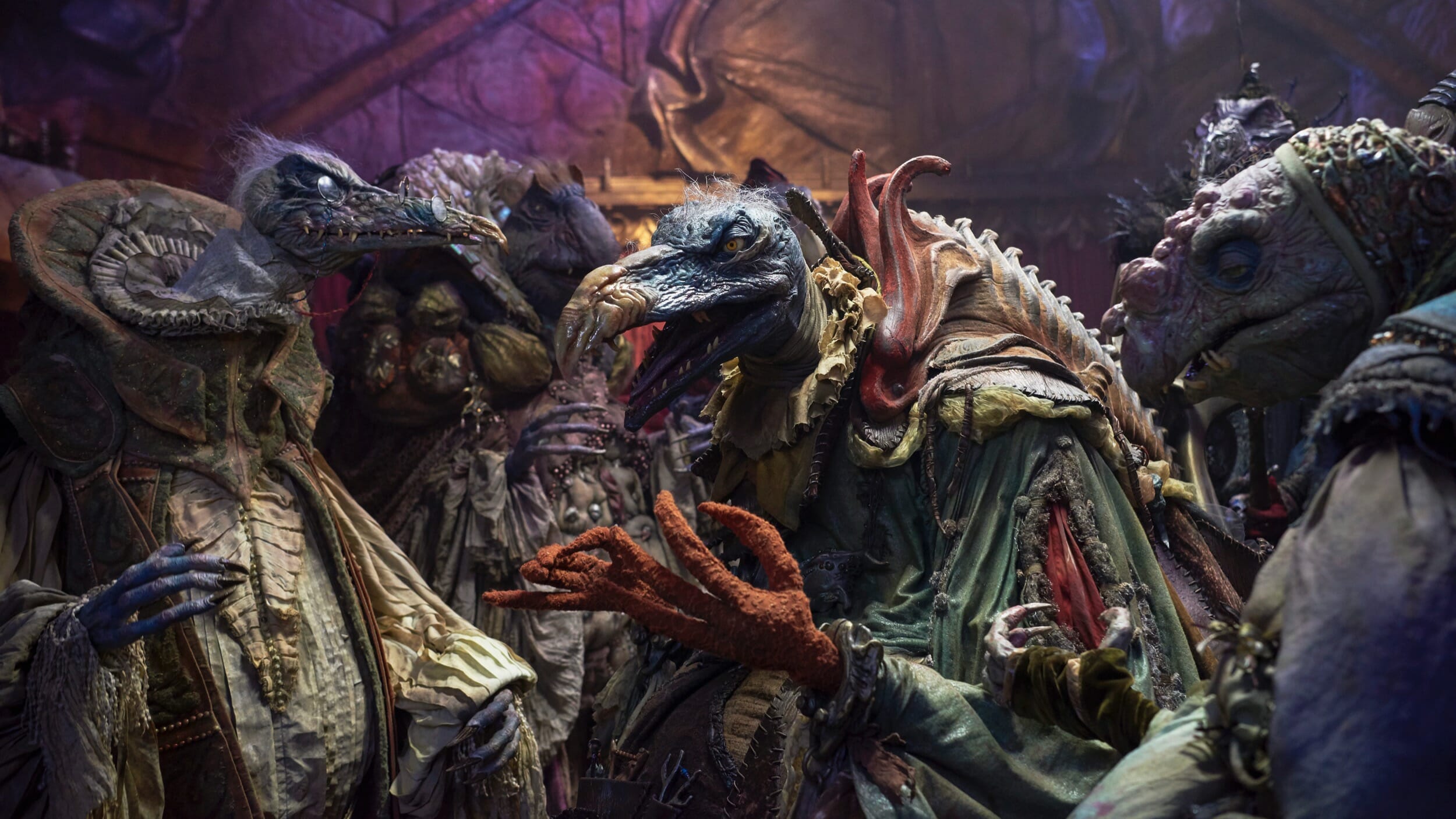 In the sense of immersing viewers, that's a good thing, especially when you have characters like Chamberlain (and his many, many whimpers) whose voices are very distinctive from the 1982 film and are being voiced by different people; Barry Dennen voiced Chamberlain in the film while Pegg voices him in the series. But on the other hand, when the voices stick out, they really stick out.
More often than not, the story and the puppetry are enough to reel in viewers on their own, weaving a tale that, while seemingly simplistic, trusts that both older and younger viewers will get the message.
Still not sure what to watch tonight? Here are our guides for the absolute best movies on Netflix, must-see Netflix original series, documentaries, docuseries, and movies.
Looking for something more specific? Here are our Netflix guides for the best war movies, documentaries, anime, indie flicks, true crime, food shows, rom-coms, LGBT movies, alien movies, gangster movies, Westerns, film noir, and movies based on true stories streaming right now. There are also sad movies guaranteed to make you cry, weird movies to melt your brain, old movies when you need something classic, and standup specials when you really need to laugh. Or check out Flixable, a search engine for Netflix.