We crawl the web so you don't have to.
Sign up for the Daily Dot newsletter to get the best and worst of the internet in your inbox every day.
Hello fellow citizens of the internet! Andrew here. Welcome to today's edition of web_crawlr.

I hope your weekend is off to a good start! Our top stories today are about: A former DoorDasher saying he stole a customer's Shake Shack order and then deleted the app, why people are defending a Starbucks customer who ordered a "pup cup" for himself, everything you need to know about the "girl math" meme, and how fans of Britney Spears are accusing Justin Timberlake of running a botnet PR campaign. Down below we've got a story about someone discovering an actual bookworm.
After that our Assistant Newsletter Editor Kira has a "Decoding Fandom" column for you.
One last thing: If you didn't take our weekly news quiz yesterday, there's still time! Just open yesterday's newsletter and answer the question. If you answer correctly you might win a "Crawl Into Fall" shirt.
Enough from me though, let's get to the news.

— A.W.
---
⚡ Today's top stories
A former DoorDash driver says he stole a customer's Shake Shack order and then deleted the app. In the comments, some viewers debated the ethics of the decision. Others just found it funny.
In a cheeky video, a man bought himself a "pup cup" at Starbucks all under the guise of treating his imaginary dog.
We've all heard of "girl dinner," but what about girl math?
Supporters of Britney Spears are accusing Justin Timberlake of using bots on social media to defend his reputation. But is it actually true?
---
We crawl the web so you don't have to. Sign up to receive web_crawlr, a daily newsletter from the Daily Dot, in your inbox each day.
---
⭐ Decoding Fandom
By Kira Deshler
Assistant Newsletter Editor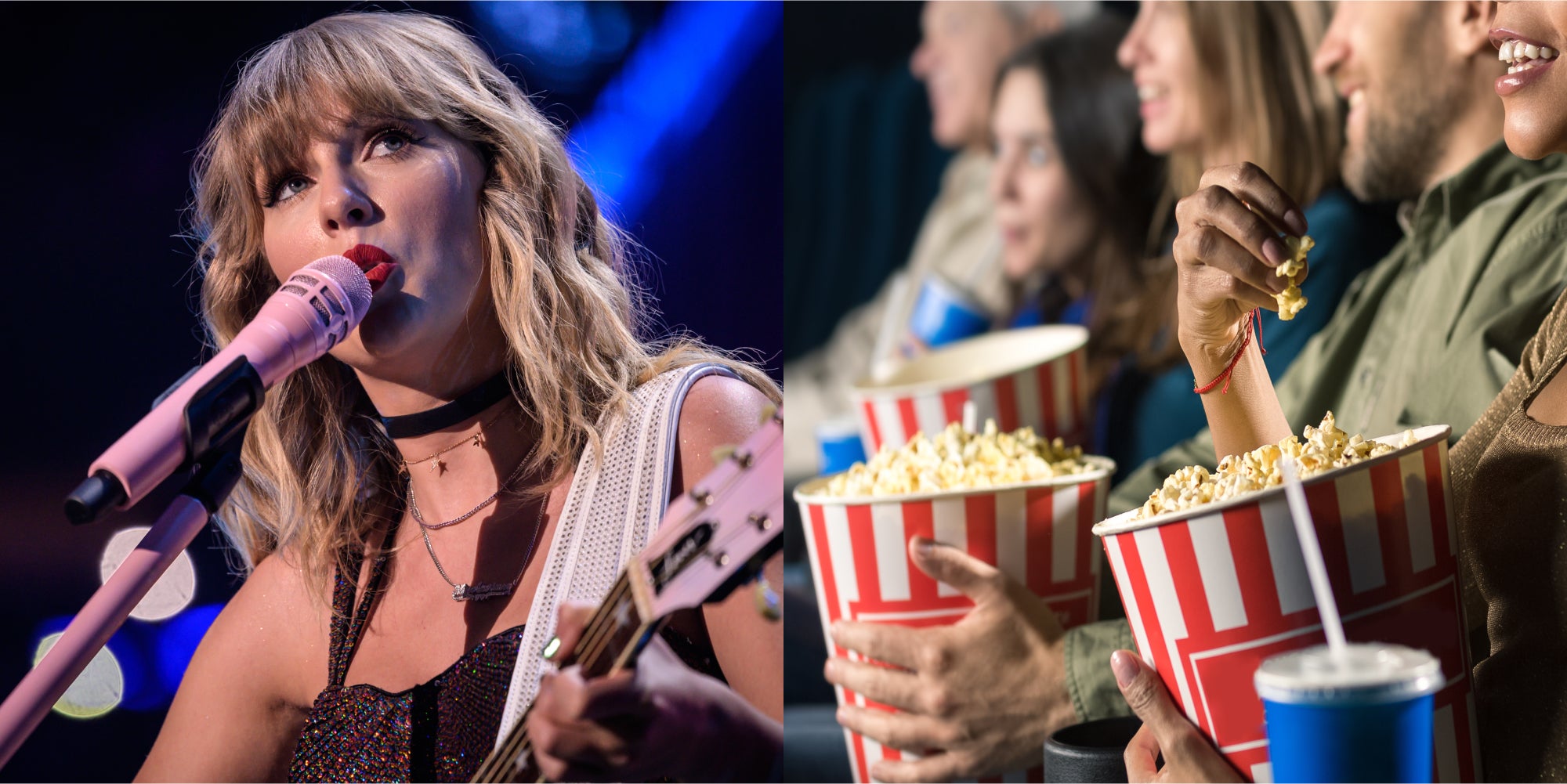 Swifties are reshaping the concert movie experience
In each edition of web_crawlr we have exclusive original content every day. On Saturdays our Assistant Newsletter Editor Kira Deshler dives deep into the world of fan culture in her "Decoding Fandom" column. If you want to read columns like this before everyone else, subscribe to web_crawlr to get your daily scoop of internet culture delivered straight to your inbox.
---
🔒 Surf the 'net safely
Do you have questions about how to surf the 'net safely? Let us help you!

Just click the button below to ask Mikael a question. If your question gets picked to be answered in a future column, you'll get this pretty sweet "Your Password Sucks" shirt to show off.
Got a question you want answered? Sign up for web_crawlr here so you can learn how to surf the 'net safely.
---
🕸️ Crawling the web
Here is what else is happening across the 'net.
🛍️ Food inflation prices have many people feeling the squeeze on their wallets and finances—like this one shopper who went viral for sharing he spent $116 on just two bags of groceries.
⏲️ One worker was in the last round of interviews for a job that boasted a 4-day work week, but then discovered that their potential employers would expect them to work 12.5-hour shifts every day.
👀 What is Baja Blast Hot Sauce? And how do you get it?
🗣️ If you ever feel pressured to speak up during meetings, a woman on TikTok has just the trick.
🥕 This former Instacart shopper shared a PSA for people thinking about working for the food delivery service.
🤔 A random man at a gas station claims to have cracked the code of how winning lottery numbers are calculated, and there are throngs of people online desperately trying to understand his meandering logic.
💸 There's no shortage of dangerous scams out there, and one woman is risking her job to inform people about a serious one that is wreaking havoc on many lives.
💼 Expand your business knowledge with these top Masterclass courses taught by the experts in the industry.*
📹 From the Daily Dot archive: Here's how local governments are surveilling their workers.
*The Daily Dot may receive a commission in connection with purchases of products or services featured here.
---
👋 Before you go
You never know what you'll find at the library, and that includes evidence of a real bookworm.
TikToker Toni (@tinycactustoni), a worker at a library, posted a video this week that now has more than 4 million views. The TikTok shows pages of a book as well as the work left by a bookworm.
No, bookworm isn't just the name for someone who always has their nose in a book; bookworms do exist.
They aren't typically worms but a variety of insects that feast on paper on their way to the real prize: bindings and the pastes/glues used on them. They often leave tiny tunnels behind.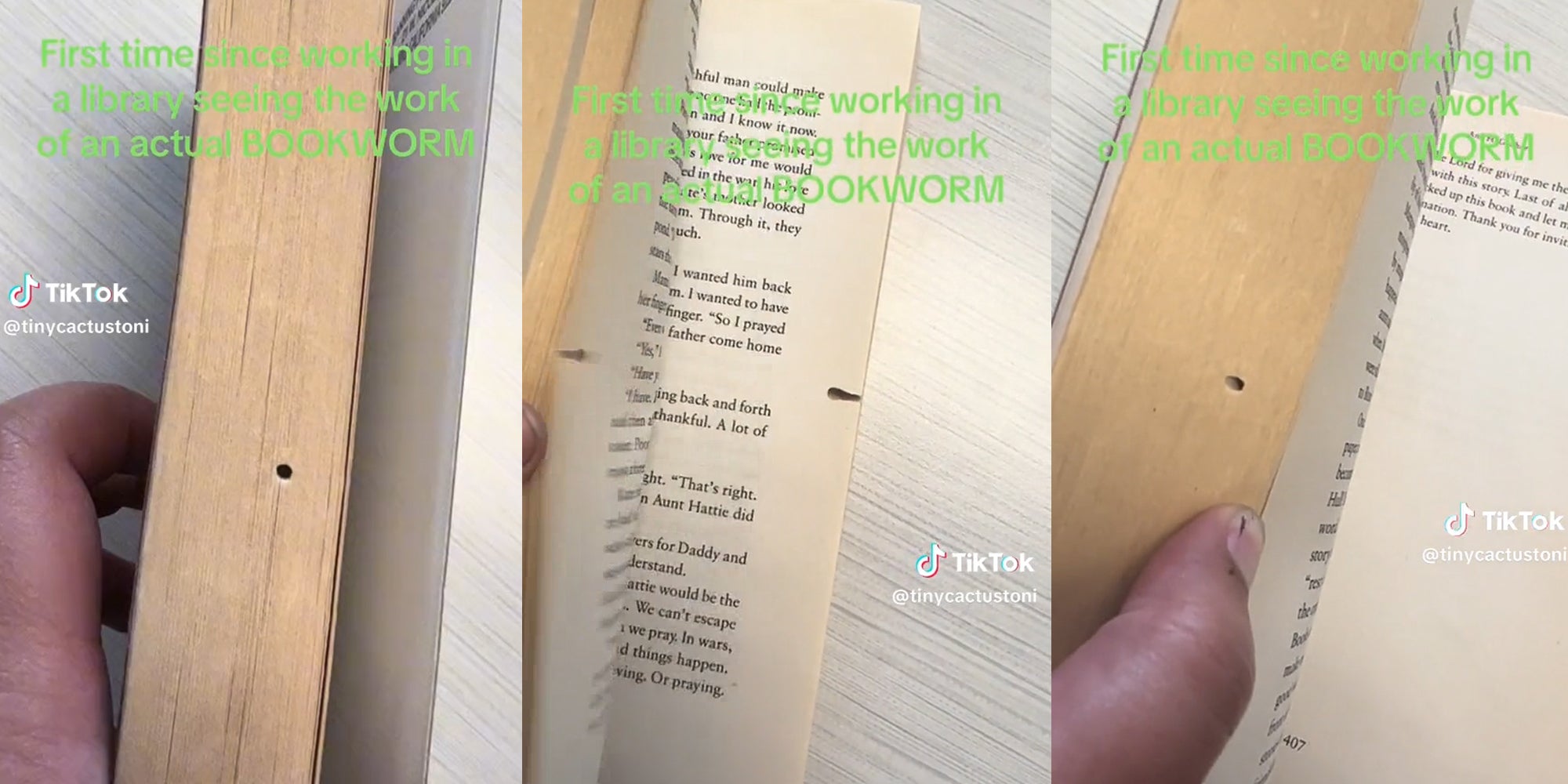 ---
🎶 Now Playing: "Gold Rush" by Taylor Swift 🎶