For seemingly the first time since the internet became accessible to the masses in the early 1990s, a notable portion of the digital populace has begun to turn against big tech.
The internet, once optimistically viewed as a new frontier for knowledge and human interaction, has quietly morphed into a hyper-surveilled and commodified network. The price of admission? Your most intimate life details and possibly even your mental wellbeing.
While concerns over the state of the internet have existed in some forms since its inception, 2019 appeared to be the year when the dangers posed by big tech finally gained hold in the public psyche.
But what transpired over the last year that forced this shift? And will the trend lead to widespread demands for digital sovereignty? Or has the current digital landscape skewed the expectations of those born into the age of Instagram and data breaches?
The year we turned on big tech
Following the monumental Equifax breach of 2017, in which over 147 million people had their private data stolen, and the Cambridge Analytica scandal of 2018, where more than 50 million Facebook users had their data harvested for political gains, internet users the world over were more primed than ever to push back.
Numerous incidents throughout the year collectively aided in shifting public opinion, but several stand out. These are the companies, the algorithmic abuses, and the gadgets, that made us turn on big tech in 2109.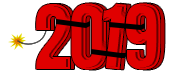 All your devices are watching and listening
It seems that all devices, whether cell phones or video game systems, now come with voice-activated features by default. This year especially saw a significant proliferation of smart speakers such as the Amazon Echo and Google Home.
But with those gadgets came questions. How private can your private conversations be when your home is filled with microphones? And although the companies behind these products long-promised consumers that no actual humans were listening, 2019 revealed just the opposite to be true.
The Amazon Echo
An estimated 100 million Amazon Echo devices have been purchased as of this year. With its personal assistant Alexa, the device is undoubtedly the most popular smart speaker on the market today.
In April, it was revealed that Amazon was using a network of thousands of contractors from across the globe whose sole task was to listen in on recordings from Echo users. The contractors would then transcribe those audio files and feed them back into the device's software, thus allowing the Echo to become even better at understanding its human owners.
But as noted by Bloomberg, this once-secret process resulted in countless private conversations being shared between Amazon's contractors. Everything from "a woman singing badly off key in the shower" to "a child screaming for help" was overheard. Some contractors even claimed to hear instances of sexual assault. Ironically enough, one recording involved "a dinner party guest wondering aloud whether Amazon was snooping on them at that very instant."
Google Home
While Google Home is not as popular as Amazon's smart speaker, over 52 million times were bought by the end of 2018.
Only a few months after the Echo revelation, a report from a Belgian news channel in July also revealed that Google was secretly reviewing audio captured not only by its smart speakers but by the Google Assistant smartphone app as well.
A contractor working on the project, which was also aimed at improving Google Home's ability to understand humans, leaked over 1,000 recordings. Of those audio files, 153 were inadvertently recorded when the Google Home mistakenly activated. The contractors also captured instances of domestic violence.
Apple's Siri
Apple's voice assistant Siri is available on over a billion devices running the iOS, iPadOS, watchOS, macOS, and tvOS operating systems. And as we've seen with other tech giants, Apple too, often touted as a privacy-focused company, was found to be using contractors to grade and transcribe commands made by customers.
Revealed by the Guardian in July, a whistleblower working on the project admitted to overhearing countless private moments detailing "confidential medical information, drug deals, and recordings of couples having sex." As with all other companies, Apple did not disclose to Siri users that their conversations could potentially be examined by humans.
"There have been countless instances of recordings featuring private discussions between doctors and patients, business deals, seemingly criminal dealings, sexual encounters and so on," the whistleblower said. "These recordings are accompanied by user data showing location, contact details, and app data."
The Microsoft Xbox
It's not just smart speakers that are sending your private utterances to unknown persons. Vice revealed in late August that some users of Microsoft's Xbox video game system were also having their audio files swept up.
But unlike the other voice recording scandals, many of those who used the Xbox's voice command features or Microsoft's virtual assistant "Cortana" were young children.
"Most of the Xbox related stuff I can recall doing was obviously unintentional activations with people telling Cortana 'No' as they were obviously in the middle of a game and doing normal game chat," one contractor told Vice.
When confronted over the issue, Microsoft stated that it had recently ended its voice transcription program. Many suspect the company did so in response to other tech giants getting caught running similar programs.
Microsoft Skype
Xbox users weren't the only Microsoft customers affected by scandal. Vice also reported in August that the tech company was employing contractors to listen in on Skype calls.
As with all the programs internet users mistakenly believe to be private, Microsoft's transcribers regularly overheard intimate moments by Skype users.
"Some stuff I've heard could clearly be described as phone sex. I've heard people entering full addresses in Cortana commands, or asking Cortana to provide search returns on pornography queries," one contractor said. "While I don't know exactly what one could do with this information, it seems odd to me that it isn't being handled in a more controlled environment."
Facebook Messenger
No political scandal would be complete without the inclusion of Facebook. And just like the other major tech companies, Facebook couldn't help but listen to its users as well.
Bloomberg reported in August that Facebook was using contractors to listen to audio recordings made inside the company's Messenger app. Although users could choose whether to use Messenger's speech-to-text feature, Facebook did not make it known that those audio files could be obtained by its workers.
Likely suspecting a leak coming, Facebook "paused" its program just days before the story hit the news. The revelation resulted in the Irish Data Protection Commission opening an investigation into Facebook to determine whether it violated the EU's data privacy rules under the GDPR.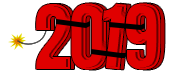 If having your conversations eavesdropped on by unknown and underpaid workers across the world wasn't troublesome enough, 2019 showed that many devices used to monitor and video record people and their surroundings were also dangerous.
Artificial intelligence, facial recognition, and video surveillance became more prevalent than ever over the last 12 months and brought with them a slew of controversies.
Amazon's Ring
Since Amazon purchased Ring in 2018 for a staggering $1 billion, the smart video doorbell system, once rejected by investors on the hit ABC show Shark Tank, has been attached to the front of countless homes. But what initially was seen as a useful home security tool has now become one of the most invasive pieces of technology to be put into the hands of consumers.
Ring encouraged users to post the footage they captured, most often of package thieves or other suspected criminal activity, to Ring's Neighbors app. The social network allows Ring users to inform one another of incidents in their neighborhoods. Unfortunately, you and your neighbors aren't the only ones watching. Ring partnered with more than 700 police departments across the country as well, giving officers the ability to request footage from users.
Privacy advocates warn that Ring's sprawling network of surveillance cameras could not only encroach on civil liberties but turn everyday citizens into informants for the police. Innocent people are also at risk of being labeled as "suspicious" by overzealous Ring owners. The company later admitted in response to questions from Sen. Edward Markey (D-Mass.) that police can hold onto Ring videos indefinitely.
"Connected doorbells are well on their way to becoming a mainstay of American households, and the lack of privacy and civil rights protections for innocent residents is nothing short of chilling," Markey said. "Amazon Ring's policies are an open door for privacy and civil liberty violations."
Law enforcement officers aren't the only ones looking to gain access to Ring cameras. The product's disturbingly lax security standards have also allowed hackers to infiltrate Ring cameras used inside customers' homes.
A December report from Vice found, among other things, that Ring has failed to implement even the most basic security features. For starters, Ring does not warn users if an unknown IP address has accessed their account. Ring also doesn't employ captchas, which would keep hackers from being able to use brute force attacks to guess your password. Most troublesome though is that Ring does not enforce two-factor authentication. And since millions of people reuse the same passwords across the internet, hackers have developed software that tests login credentials found in data breaches on Ring. Countless Ring cameras have been hacked as a result.
One man began sleeping with his gun after hackers gained access to his cameras and began yelling at his dog. Another incident saw an eight-year-old girl in Tennessee being harassed by hackers only four days after her parents put the camera in her room. A man in Florida was targeted with racial slurs after having his camera compromised as well. It turns out hackers were even live streaming the harassment online for others to see.
Amazon's Rekognition
When people hear the term Amazon, next-day shipping and hyper-consumerism are likely the first things that come to mind. But the tech giant's facial recognition tool, known as "Rekognition," has quietly been spreading to private companies and law enforcement agencies throughout the country. Once the public learned of its true dangers this year, however, an unprecedented pushback followed.
One of the largest concerns regarding facial recognition stems from its accuracy, or lack thereof. The American Civil Liberties Union (ACLU) tested Amazon's software numerous times this year and found that it repeatedly misidentified prominent individuals as criminals.
In one example, the ACLU used Rekognition to examine the photos of California lawmakers and found that 1 in 5 were falsely labeled as known criminals. Massachusetts' ACLU chapter similarly examined the headshots of 188 athletes from professional New England sports teams and had 27 people incorrectly linked to criminal mugshots.
Although Amazon's software may be the most scrutinized, countless other companies are producing similar tools. Revelations about the major issues with facial recognition technology became so concerning that lawmakers did something they rarely do: take action before disaster strikes.
The pushback
The pushback against big tech didn't just come from the public, but also from politicians and many of those in the tech industry itself.
After backlash from the public over its snooping, Amazon, Google, Apple, Microsoft, and Facebook either suspended their audio transcription programs or let users decide whether they wanted to opt-in.
Amazon's Ring cameras are currently facing a public relations crisis of epic proportions. And news about the tech giant's facial recognition tool helped spur numerous cities across the country including San Francisco, Oakland, California, and Somerville, Massachusetts to ban the technology's use by government officials. Republicans and Democrats even displayed a rare moment of bipartisanship in May when they railed against facial recognition at a hearing in D.C.
Presidential candidates including Sen. Elizabeth Warren (D-Mass.) also called for breaking up tech giants such as Facebook, Amazon, and Google. Sen. Bernie Sanders (I-Vt.) similarly called for antitrust action to be taken against Facebook. Sen. Ron Wyden (D-Ore.) took it one step further by arguing that jail time should be considered for Zuckerberg, who was forced to testify in front of three congressional committees this year to discuss his scandal-ridden company. Facebook was also fined $5 billion by the FTC for its privacy shortfalls.
Facebook co-founder Chris Hughes even wrote an op-ed in the New York Times calling for his former business to be broken up, while Brian Acton, who co-founded WhatsApp and eventually sold it to Facebook for $19 billion, urged everyone to delete their Facebook profiles over the company's handling of user data.
Will it make a difference?
This year undoubtedly saw the public move against big tech in a substantial way. But are the latest scandals enough to change the tide? While every victory that leads to the protection of users and their data is important, much of the public has also become desensitized to privacy infringements.
Millions continue to purchase smart speakers and Ring cameras. Questionable technologies such as facial recognition continue to be used by law enforcement agencies all over the world. Facebook, Amazon, and Google remain largely untouched as they consume more and more aspects of our modern lives.
Only time will tell whether big tech continues its rapid expansion or whether this was the year that spurred users to finally demand autonomy over their digital lives.
READ MORE: