Dash is short for "digital cash," and it aims to make cryptocurrency as bright, approachable, and easy-to-use as Paypal. It's striving for mass adoption: A December update allows 94 percent of the world to use the coin, and there are currently eight Dash ATMs in the Los Angeles area alone. But despite its appeal, Dash can't seem to shake its dark past—and that could ultimately hamper its future.
Here's everything you need to know about Dash before investing.
What is Dash?
Dash is an open-source cryptocurrency with a seedy history. It's been likened to Bitcoin's evil twin.
Developer Evan Duffield had been fascinated by Bitcoin since 2010, but he was frustrated by its lack of total privacy. In order to get the desired anonymity and speed that Duffield envisioned, he couldn't simply change Bitcoin's code. He had to create a whole new coin. Thus, XCoin (XCO) was released in January 2014. Just one month later, he re-released it as DarkCoin (DRK) and incentivized mining by increasing rewards for miners. By November of that year, Wired reported that dark web markets Nucleus and Diabolus began promoting and supporting adoption by encouraging users to transact due to its "superior anonymity." According to Wired, "[D]ealers accept [DarkCoin] for cocaine, synthetic stimulants like ethylone and alpha-PVP, and even counterfeit Euros."
Though Bitcoin was still the preferred currency in most dark web markets at the time, users were excited by the platform's ability to scramble any attempts at blockchain tracing. Still, Duffield maintained that DRK was never introduced to aid dark market drug sales. "Yes, it was accepted and implemented by these two markets. I can't really control that," he told Wired in 2014. "The goal has always been to make a currency that's privacy-centric and is more for mass consumer base types of things. It's not just for buying drugs online."
Duffield also pointed out that Bitcoin was first used primarily for drugs and gambling before it was accepted by mainstream markets. This constant public disassociation with DarkCoin by Duffield and DRK representatives would continue until the coin was rebranded as Dash (symbol: Dash) in March 2015 and CEO duties were handed off to Ryan Taylor in 2017.
READ MORE:
How Dash works
From the beginning, DarkCoin wanted to find ways to maintain Bitcoin's blockchain setup while allowing anonymous transactions to be purely anonymous. To do this, DRK introduced a variety of totally unique features. PrivateSend is a so-called "coinjoin" process by which two users can, at any time, swap their coins. Essentially, it's a mixing process that takes all coins wishing to coinjoin and replaces them with ones of equal value. Doing this obfuscates any data that may be obtained by hackers to reveal the origins of a transaction. PrivateSend is organized by something called a "Masternode." When new Dash are minted, 10 percent is set aside to improve the ecosystem of the platform that Masternodes then vote on to determine its use.
Masternodes are servers that run the Dash network in exchange for periodic payments in the currency and voting rights on proposals. Anyone can run a Masternode; you just need 1000 Dash coins (~$460,000 U.S.), a dedicated IP address, and free time. In addition to organizing coinjoins, these nodes run the Dash digital wallet and facilitate transaction locking for InstantSend, which is a near-instantaneous method of sending Dash.
READ MORE:
Dash controversies
In January 2018, Dash hosted and sponsored a cryptocurrency conference in Miami, where closing events were held at a strip club. Female attendees and people who view professional networking events as, well, professional networking events, were understandably uncomfortable. One woman was even asked to "get onstage" by fellow attendees.
On #WomenMarch2018 I'd like to share some pictures from an official afterparty organized by the #NorthAmericanBitcoinConference & @Dashpay at strip club in Miami. I'm a technical woman & I've been to dozens of academic & professional conferences but have never seen such a thing! pic.twitter.com/twmGCZSi3G

— Hadjar Homaei (@xeegeex) January 20, 2018
Dash is an interesting investment opportunity, due to its focus on mass appeal and ease of use. But the platform, and the company, needs to show the world it's not "a bunch of dudes with a lot of money in our 20s" who "like naked girls," as one attendee to the Dash conference told Business Insider. Dash's core team is made of eight individuals: seven men and one anonymous person. Other crypto founding boards also lack diversity, but Dash's lack of it and accountability (CEO Ryan Taylor claims he was unaware that adult entertainers would be present at the conference) goes against everything cryptocurrency set out to be.
Decentralization should promote freedom, but with companies like Dash, it feels like it's just going to be male-dominated and overwhelmingly white. You have a choice when buying cryptocurrency, and even though many crypto companies face diversity and issues of sexism, Dash just feels abrasive.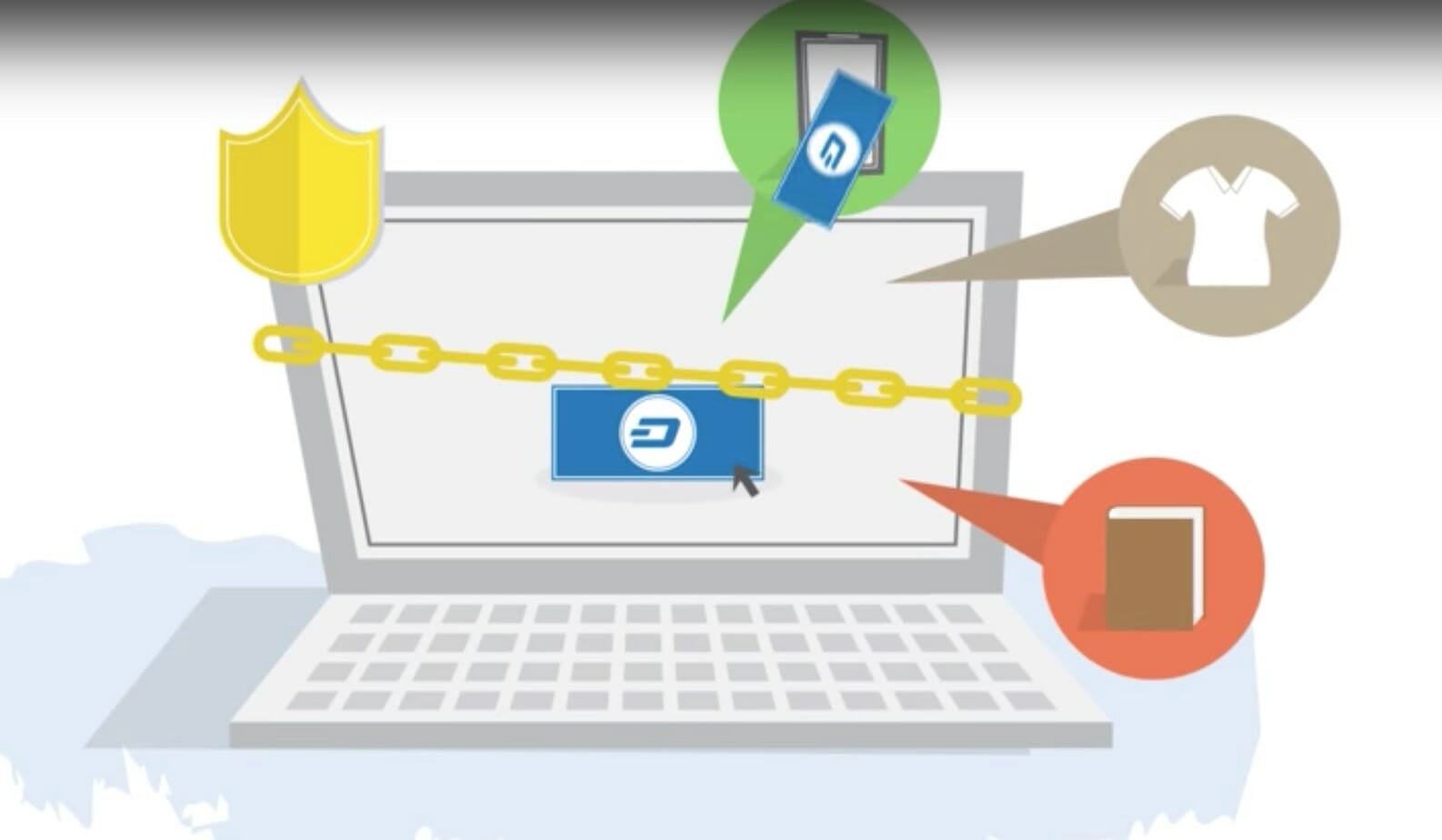 How to buy Dash
Unlike other altcoins that can only be bought using big cryptos like Bitcoin, Dash can be bought using IRL money. First, you'll have to set up a Dash wallet. Supported desktop, online, and mobile wallets can be found here. Then, you can buy coins on an exchange using a credit card, a bank account, or a wire transfer. Popular exchanges that support Dash are eToro, Bitfinex, and Binance, but there are dozens more. For a more detailed guide on how to buy cryptocurrency, check out our step-by-step guide.