If you've never heard of OnePlus, it's time to get acquainted. The Chinese smartphone maker has spent the last few years producing high-end devices at a reasonable price point. This go-around, it's outdone itself. Starting at just $530 unlocked, the OnePlus 6 has almost every feature you'd expect from more expensive devices and excellent software to boot.
Despite its efforts, OnePlus doesn't muster the sales or have the same recognition as other smartphone makers like Apple and Samsung. The OnePlus 6 has everything it takes to change that, and early sales suggest it's already on track to do so.
We're not going to tease out our feelings about the OnePlus 6: It's excellent. The real question is: Does it offer enough to convince you not to spend a few hundred bucks extra on other established options? Here's everything you need to know about the OnePlus 6. 
OnePlus 6 price
You won't find another phone with the specs of the OnePlus 6 for the same price. But before we get into cost, it's important to point out the OnePlus 6 will not work on Sprint or Verizon, since it only supports GSM networks used by AT&T, T-Mobile, U.S. Cellular and most European carriers.
In the U.S., the OnePlus 6 starts at $530 for a 64GB model with 6GB of RAM. If you want more memory and storage, you can pay $580 for 128GB of storage and 8GB of RAM. There is also a 256GB version for $630, but it's only available in Midnight Black.
Speaking of colors, the OnePlus 6 is available in Mirror Black (glossy), Silk White (with gold accents), and Midnight Black (matte).  
OnePlus 6 design
While it won't win any fashion awards, the OnePlus 6 looks and feels no less premium than its more expensive rivals. The first thing your eyes will focus on is its edge-to-edge display. There's a slim bezel on its sides and bottom, but OnePlus did a great job stretching the screen out to the phone's edges. It doesn't have the same wow-factor as the curved display on the Galaxy line, but it captured our attention nonetheless.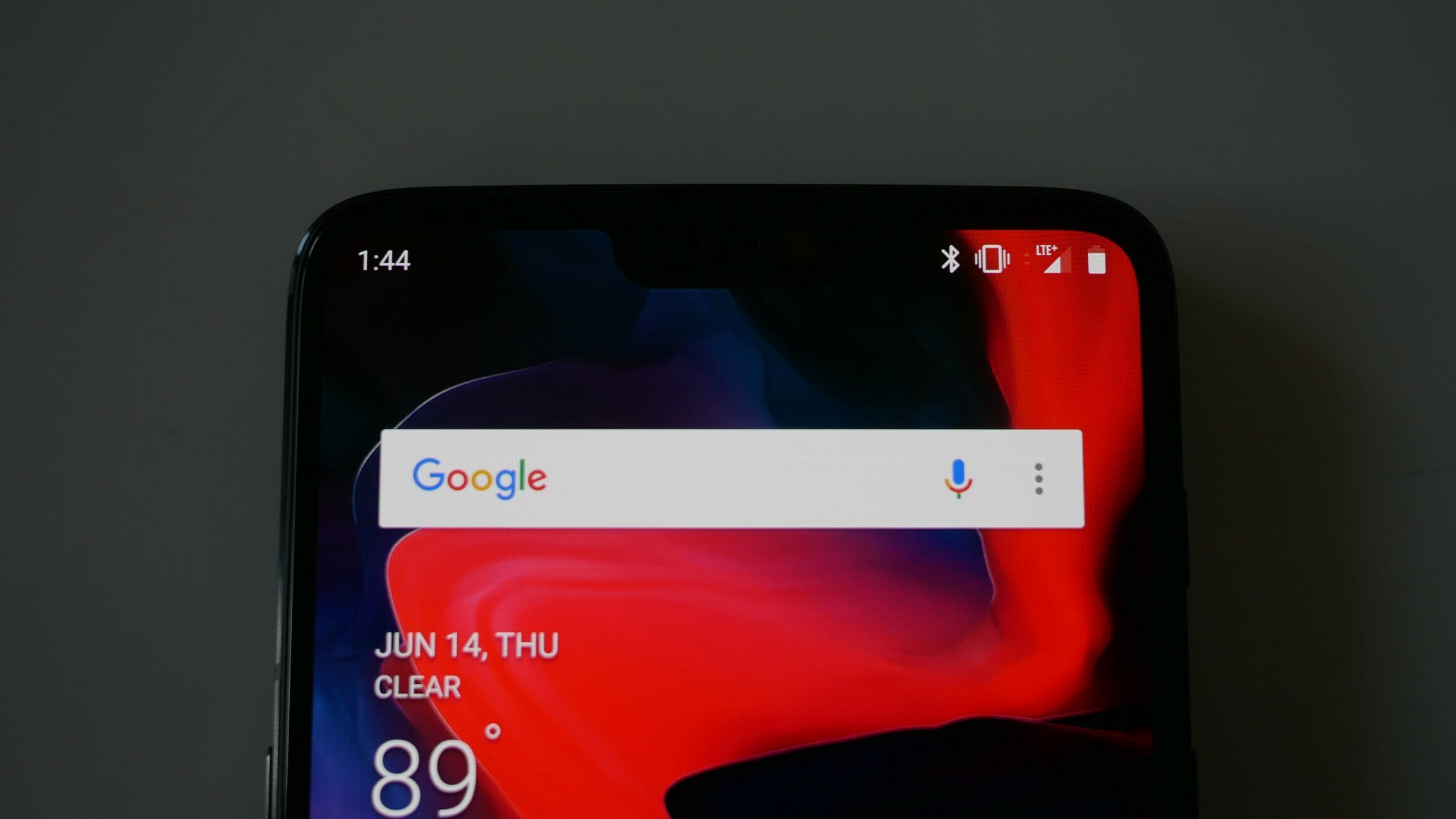 The second thing you'll notice is the notch. It's a design element we're torn on. On one hand, it can be distracting when playing full-screen videos and games. On the other, most content isn't optimized for a 19:9 ratio anyway, and there's no denying the effect of holding a practically bezel-less device. Fortunately, the notch is inoffensive on the OnePlus 6 and never got in the way during our testing.
The OnePlus 6's frame is crafted of aluminum, and its back is coated in glass. This makes the device feel high-end, if a bit too similar to other phones on the market. A raised dual-lens camera in a vertical orientation sits above an oblong fingerprint sensor.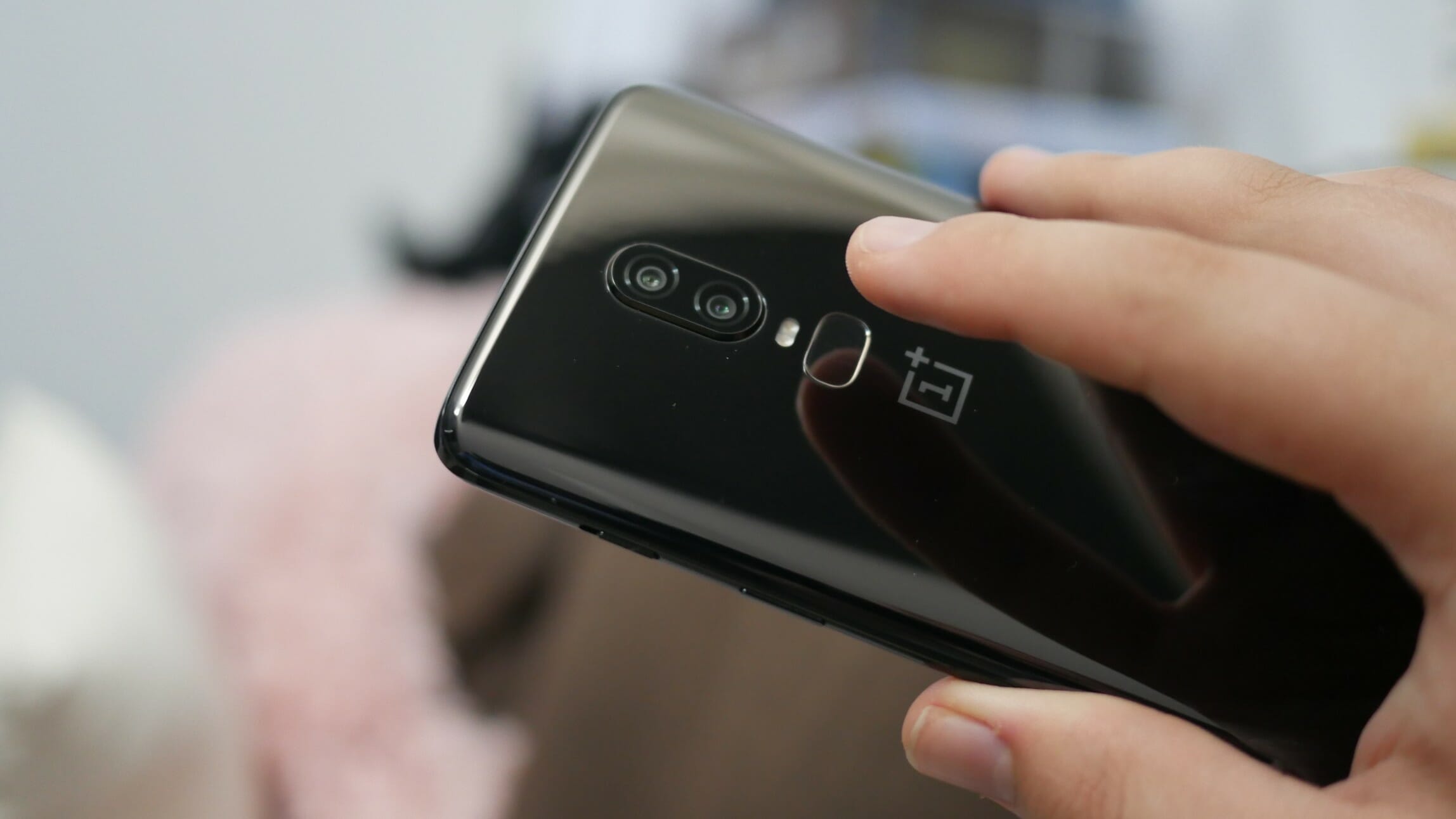 The OnePlus 6 has a pretty standard button layout with a volume rocker on the left and power/idle on the right. However, unlike other Android phones, it also has an "alert slider" on the right so you can quickly jump between sound profiles.
One of our biggest complaints with the OnePlus 6 is its 6.13-inch height. It feels just a tad too large. I wasn't able to swipe the notification tab down from the top with my average-sized hands. If it were a little shorter, it'd be comfortable to hold for the majority of users. Thankfully, weight isn't an issue, with the OnePlus 6 coming in at 177 grams. That's about the same as the Pixel 2 XL (175 grams) and a good deal lighter than the Galaxy S9+ (189 grams) and Note 8 (195 grams).  
READ MORE:
OnePlus 6 display
The OnePlus 6 may not have the highest-resolution or fanciest underlying display technology, but its 6.28-inch AMOLED screen is gorgeous nonetheless. Colors are extremely vibrant without appearing unnatural, and black levels approach OLED depths. It may not get as bright as the LG G7 ThinQ we reviewed earlier this month, but it performed well under bright conditions thanks to some impressive contrast.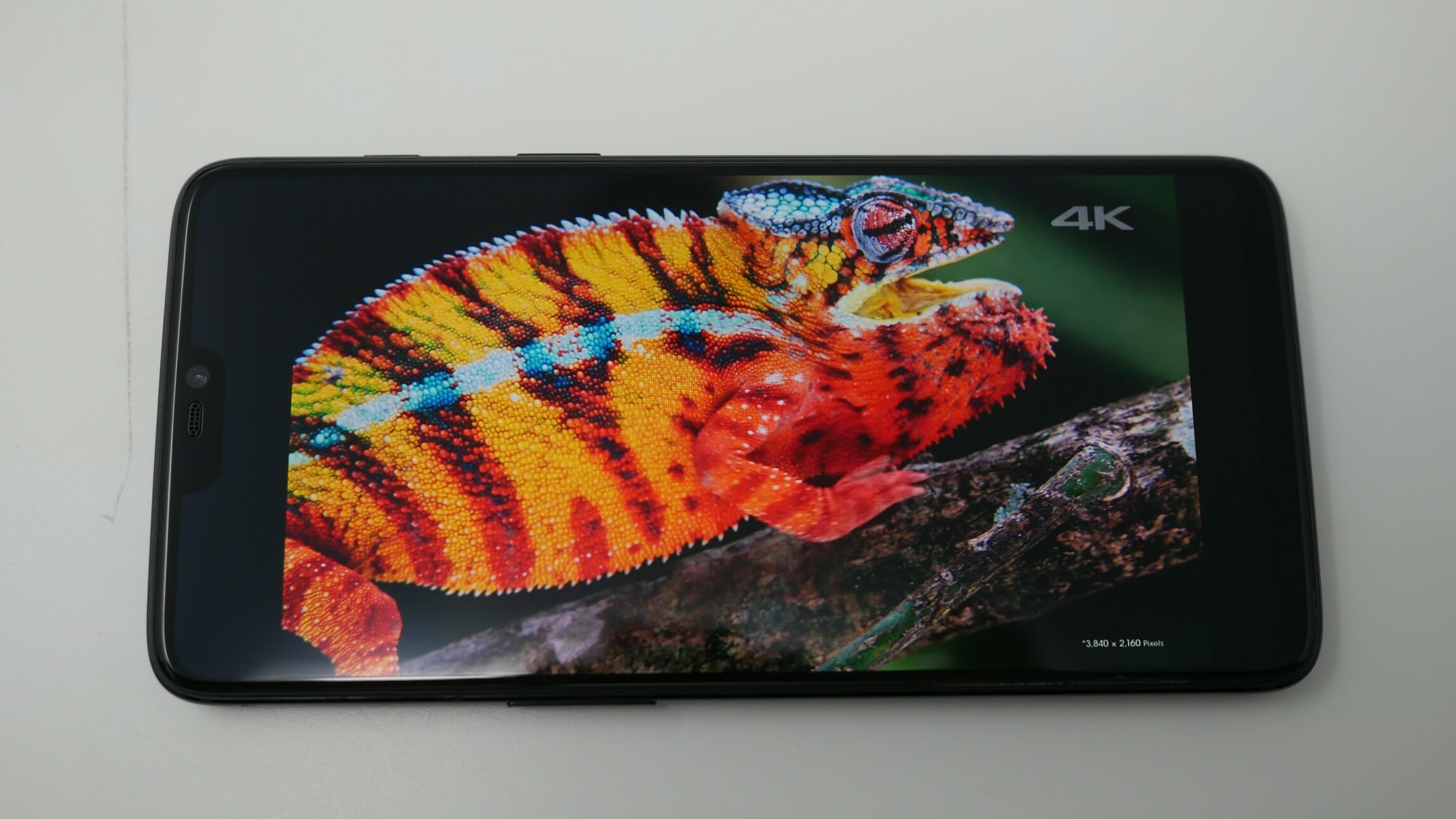 The trailer for Wreck it Ralph 2 burst with color, and the intense E3 first-look at Cyberpunk 2077 got me hyped to enter the ruinous new world. Anyone with reservations about the questionable OLED panels on the LG V30 or Pixel 2 XL shouldn't fear the OnePlus 6. It didn't exhibit any of the same color shifting or white balance issues as those devices.
Other flagship devices have higher resolution displays, but I applaud the compromises OnePlus made with its latest phone. The practically immeasurable differences you lose in display resolution are made up by better battery life and a lower price. So unless you're a hyper-critical pixel-peeper, don't dog on the OnePlus 6's specs. Trust us—it looks fantastic.
OnePlus 6 software
Some things are better left untouched—just ask any Android user. Beautiful hardware is too often undone by needless software additions—misguided attempts by phone makers to differentiate themselves. Most people will agree, stock Android remains the best version of Google's software. OnePlus knows that too. Its Oxygen OS 5.1.3 skin keeps Android 8.1 practically unscathed and even adds a few useful features.
One that doesn't hold up so well is OnePlus' "Shelf," which lets you add widgets and shows shortcuts for various destinations, like favorite apps or contacts. We prefer the standard Google Feed that normally resides in that space—a swipe right from the home page—and ended up disabling the feature in the settings.
Gestures are the other major addition OnePlus brings to the new flagship. You can remove the navigation bar and move around the operating system using a series of swipes and presses. Like the iPhone X, it takes getting used to but works reasonably well. The gestures—a swipe up from the bottom to go home, swipe up and pause to see recent apps, and swipe up from the left or right to go back—are disabled by default, so we suspect most users won't ever run into them. If you're adventurous, we recommend giving them a chance. You can always go back if you're not a fan.
There are a few other minor software tweaks OnePlus made to stock Android and, fortunately, none of them got in the way. In fact, we'd take OnePlus' Android UI over any non-Google device. Not only for how close it is to stock Android but also because its features and animations never felt sluggish or unstable. For comparison, LG made big steps to improve its Android UI with the G7 ThinQ, but performance issues all-but ruined an otherwise excellent device. That's not the case with the OnePlus 6.
To sweeten the deal, OnePlus does a respectable job upgrading its devices to the latest edition of Android. We expect the OnePlus 6 to be rocking Android P not long after its release later this year.
READ MORE:
OnePlus 6 performance
Performance is one area OnePlus didn't compromise on. The OnePlus 6 is perhaps the fastest smartphone we've reviewed to date. That's the result of a few smart decisions. First, the phone comes with a top-of-the-line Qualcomm Snapdragon 845 system-on-a-chip, the same powering the Galaxy S9 and LG G7 ThinQ. It has proven an excellent upgrade and easily provides the processing power needed to fly through Android and play CPU-intensive apps.
The OnePlus comes with either 6GB or 8GB of RAM depending on how much you want to spend. Even the cheaper model gives you 2GB more RAM than the Pixel 2 XL and base G7 ThinQ. Its optimized, lightweight Android skin also makes the OnePlus 6 a speed demon.
The OnePlus 6 performed day-to-day tasks—composing emails, browsing the web with multiple tabs open, and streaming the World Cup—without a hitch. I was even able to play rounds of PlayerUnknown's Battlegrounds without any lag or slowdowns. The Google Pixel 2 and Pixel 2 XL are the only other devices to offer similar performance.
OnePlus 6 camera
With each release, OnePlus gets closer to catching up to its more expensive rivals when it comes to camera quality. The OnePlus 6 takes another step in that direction. Unfortunately, it's more of a shuffle than a lunge. There's still a notable gap in image quality between the OnePlus 6 and other top performers like the iPhone X and Pixel 2 XL.
That being said, the dual 16MP and 20MP lenses are pretty good. Most of the images we took looked great, and we only found fault when comparing them side-by-side with the Pixel 2 XL. Google's flagship device takes images that are both sharper and have greater dynamic range, giving them almost DSLR-like quality. Photos on the OnePlus 6 are solid under most conditions but never wowed.
Take, for instance, these low-light shots from Dreamhack 2018 in Austin, Texas. The OnePlus 6 camera performed admirably under these tricky conditions, but you'll notice a fair bit of noise once you zoom in. Side-by-side comparisons showed the Pixel 2 XL did a better job retaining fine details and reducing graininess.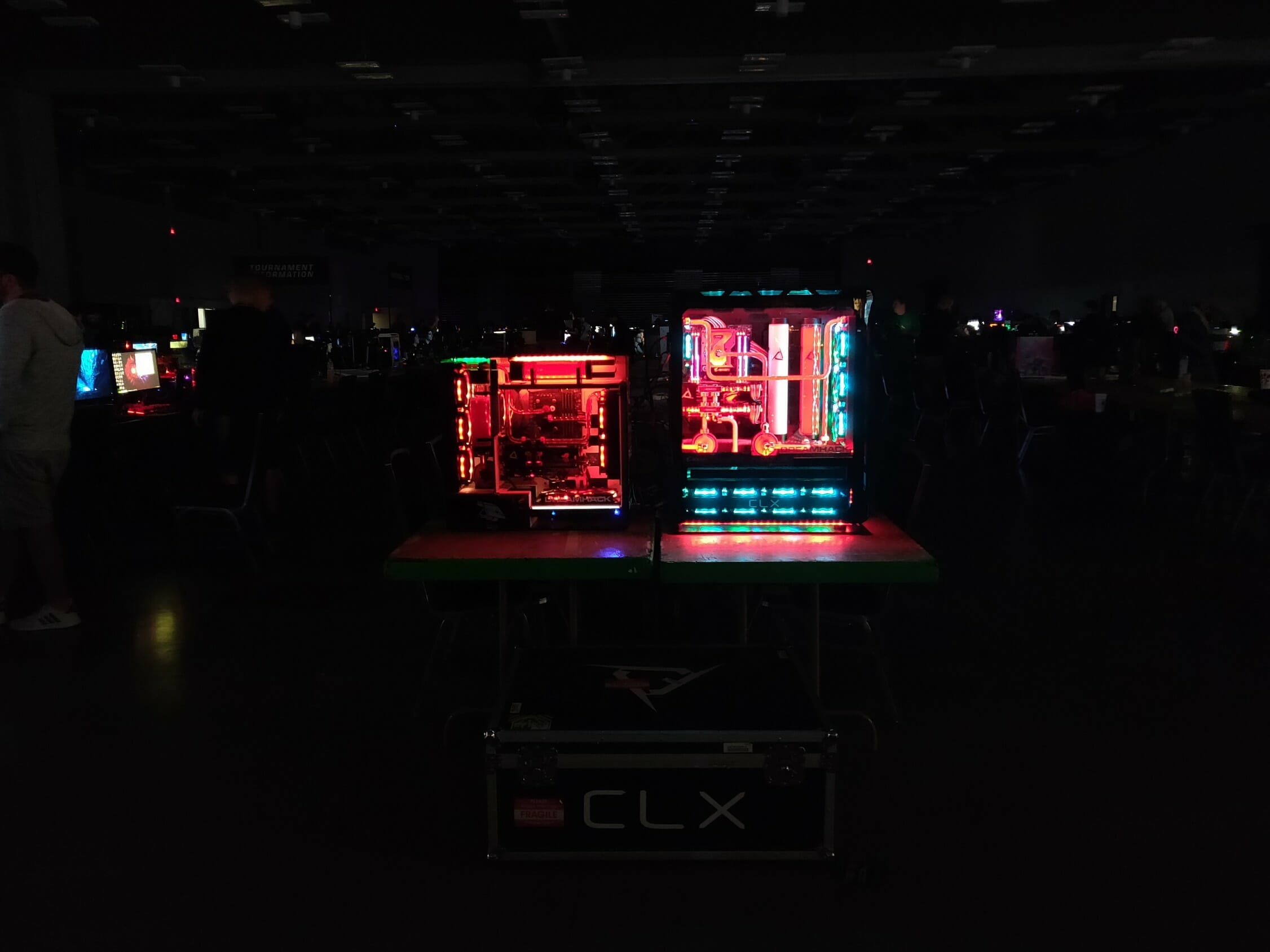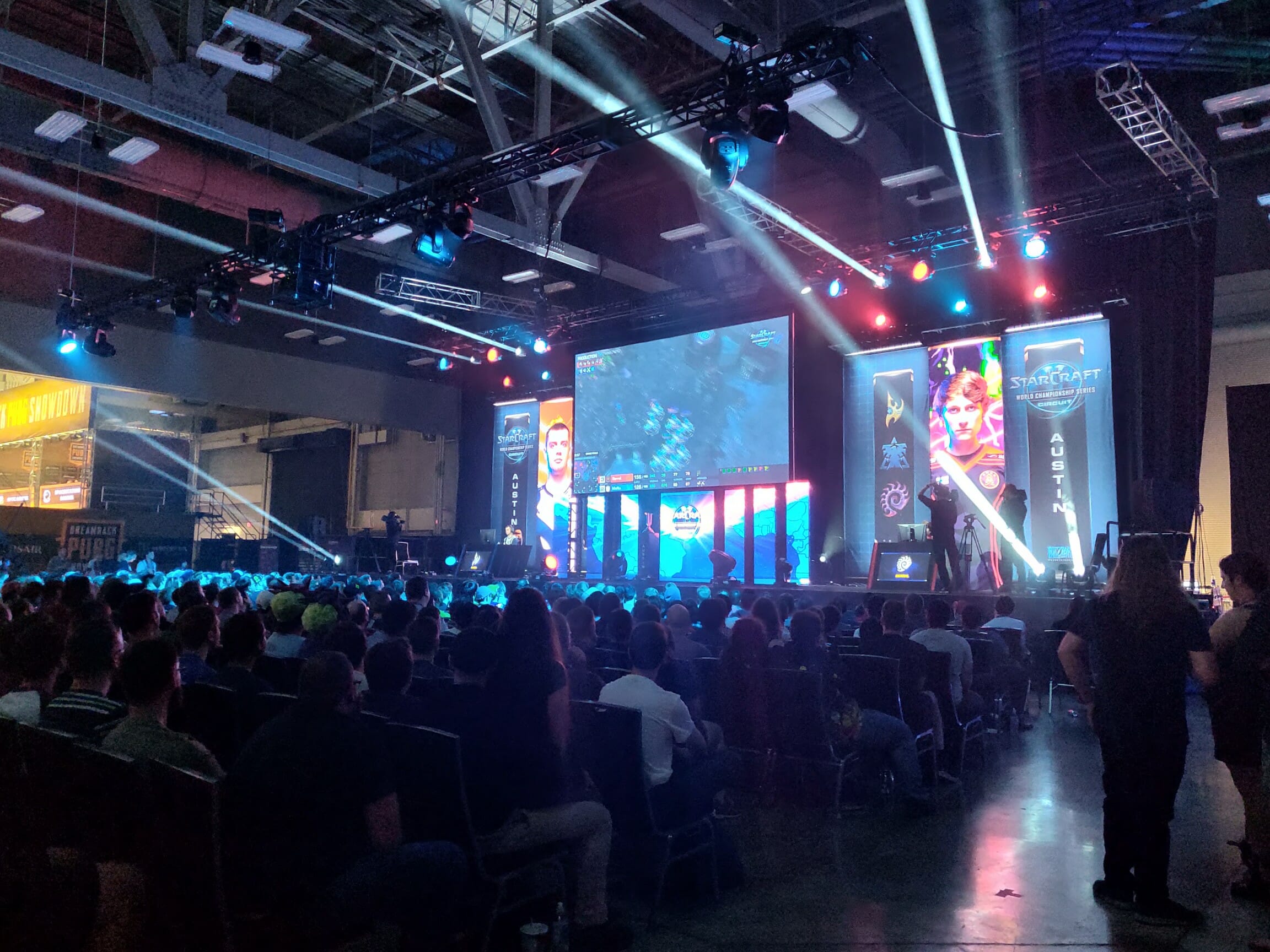 On the other hand, the OnePlus 6 camera did a very good job under good lighting. Colors are accurate, exposure is good, and sharpness is above average when the subject is in a bright environment.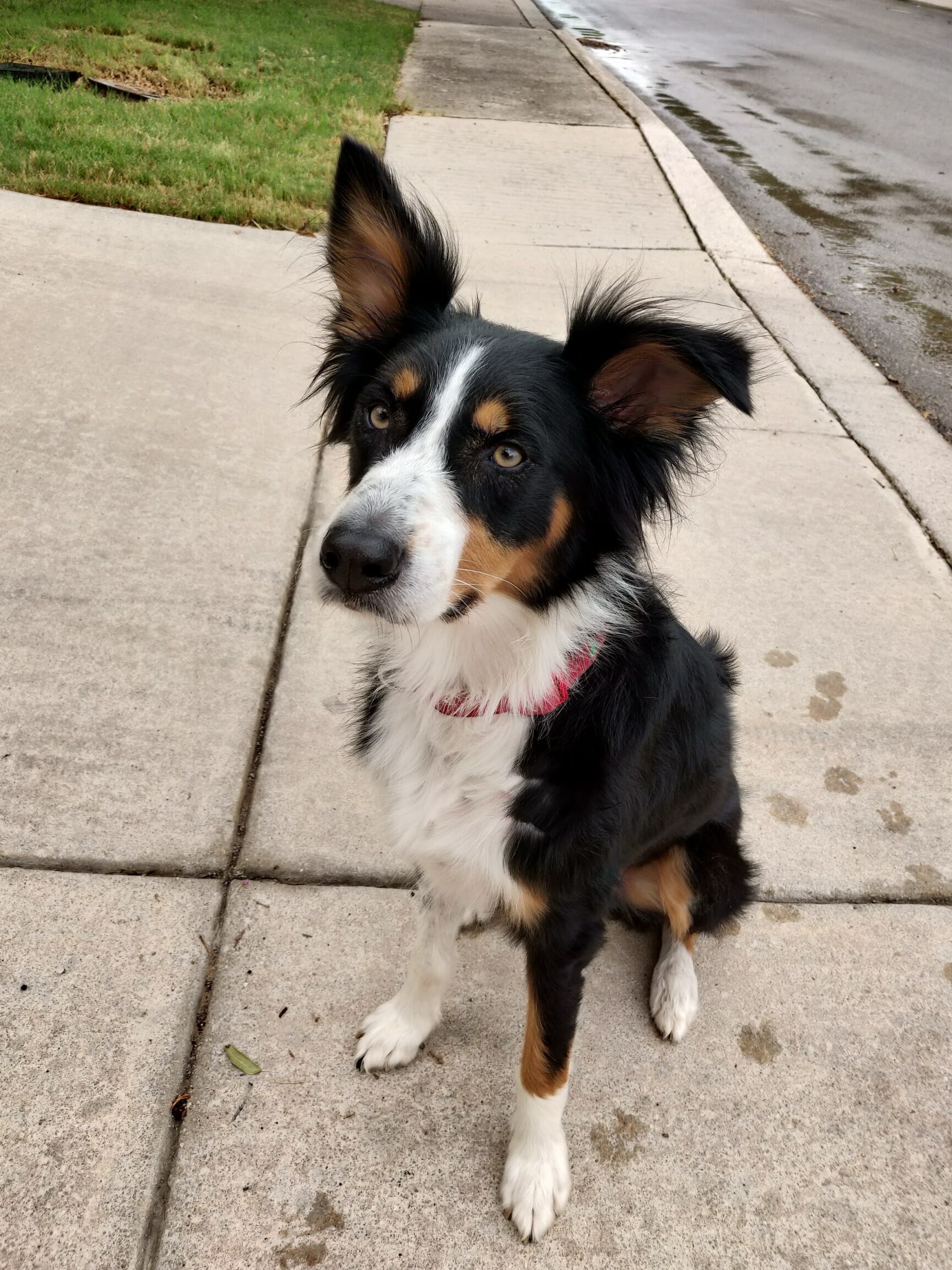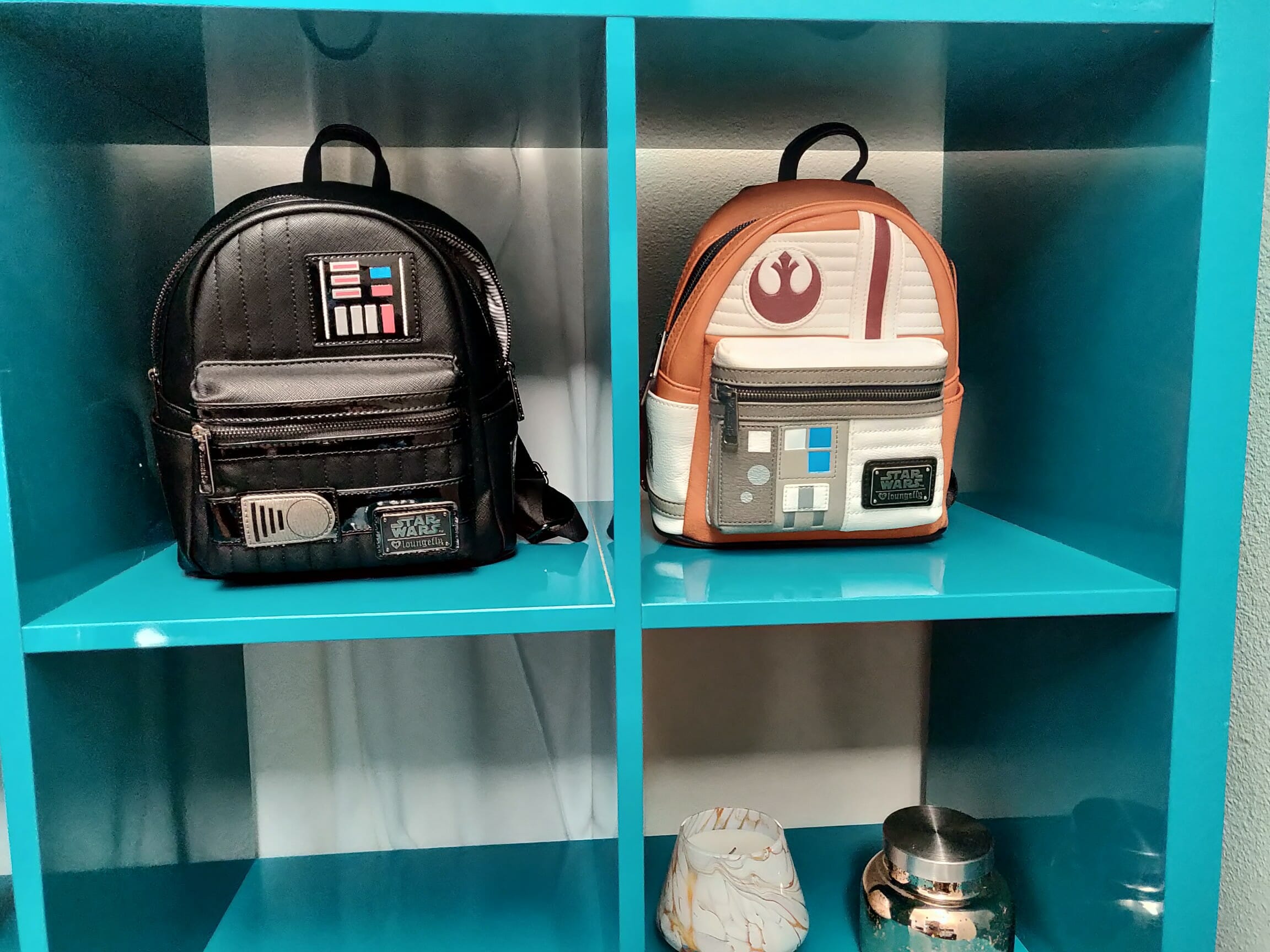 Macro shots are also very good on the OnePlus 6.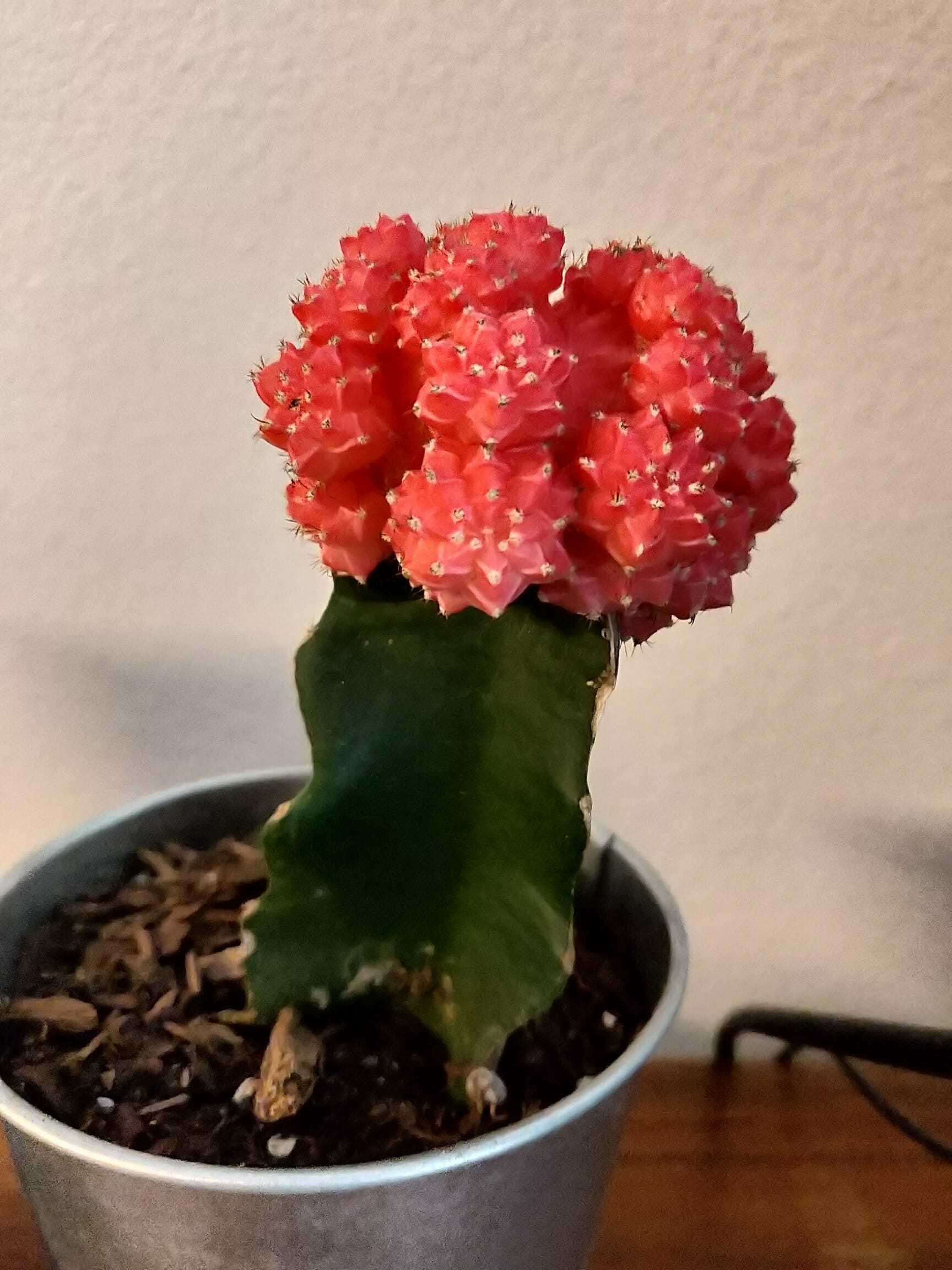 READ MORE:
OnePlus 6 audio
The OnePlus 6 relies on a single bottom-firing speaker for external audio. Despite this unfortunate setup, music sounded pretty decent with clear vocals and a surprisingly loud max volume. It might not get to the same decibel levels as the G7 ThinQ with its "Boombox" speakers, but the audio quality is miles ahead. Cranking the volume up did introduce some distortion, and there's not much in the way of bass. Hopefully, OnePlus gets with the program next time around and starts using the earpiece as a second speaker for studio sound.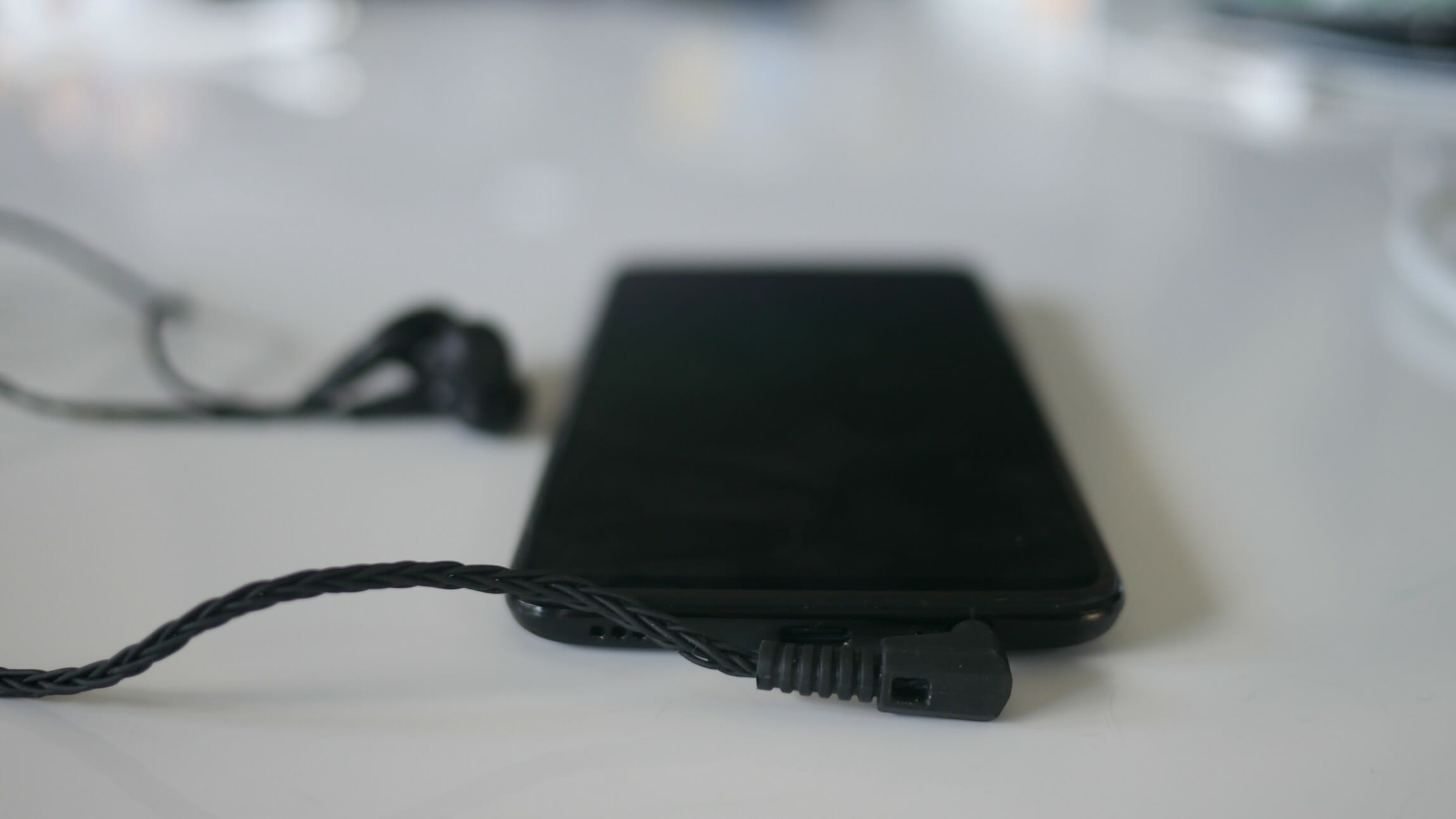 On a good note, OnePlus earns bonus points for protecting the nearly extinct headphone jack. That's right: With the OnePlus 6, you don't need an adapter to listen to wired headphones.
OnePlus 6 battery life
Unless you're streaming hours of Netflix, you won't have to worry about the OnePlus 6 shutting down before you call it a night. We got through a day of medium use—browsing, watching free movies on YouTube, and streaming live TV—with around 30 percent battery life remaining. That's better than the LG G7 ThinQ and about the same as the Galaxy S9+. Overall, I was pleased with how long the OnePlus 6 lasted, even if it's far from groundbreaking.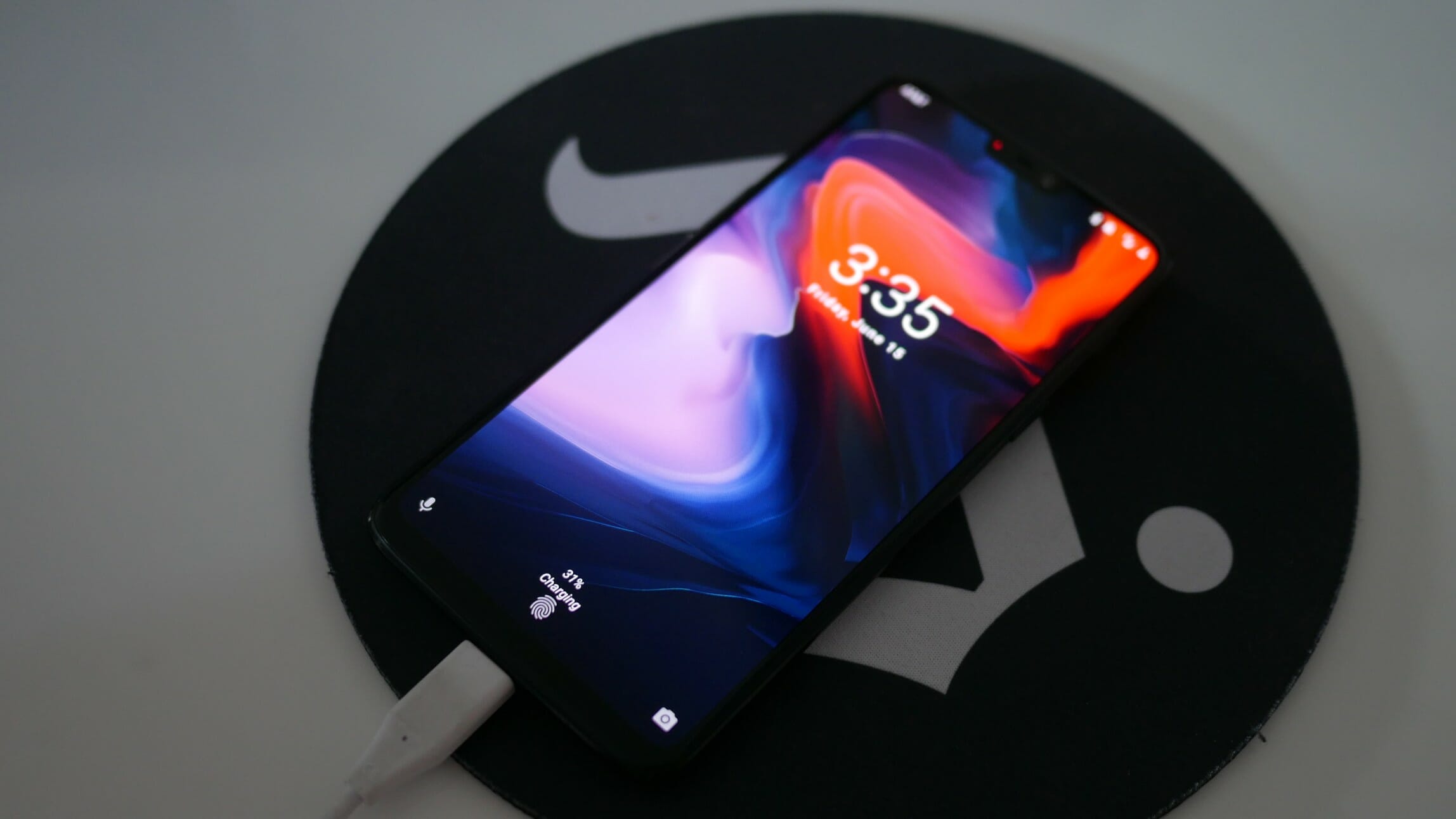 We've come to expect glass phones to support wireless charging. Sadly, that isn't the case with the OnePlus 6—you'll need to have a USB-C cord on hand. OnePlus' super-fast Dash Charge makes up for this shortcoming, charging the device from zero to 100 percent in just over an hour.
READ MORE:
Is the OnePlus 6 worth it?
We have few reservations recommending the OnePlus 6. In fact, if you're looking to spend less than $600 on a new smartphone, then this is the one to buy. It feels premium, has unrivaled performance, and a gorgeous display. Battery life is also solid, and we're relieved to see few changes to stock Android 8.1 Oreo.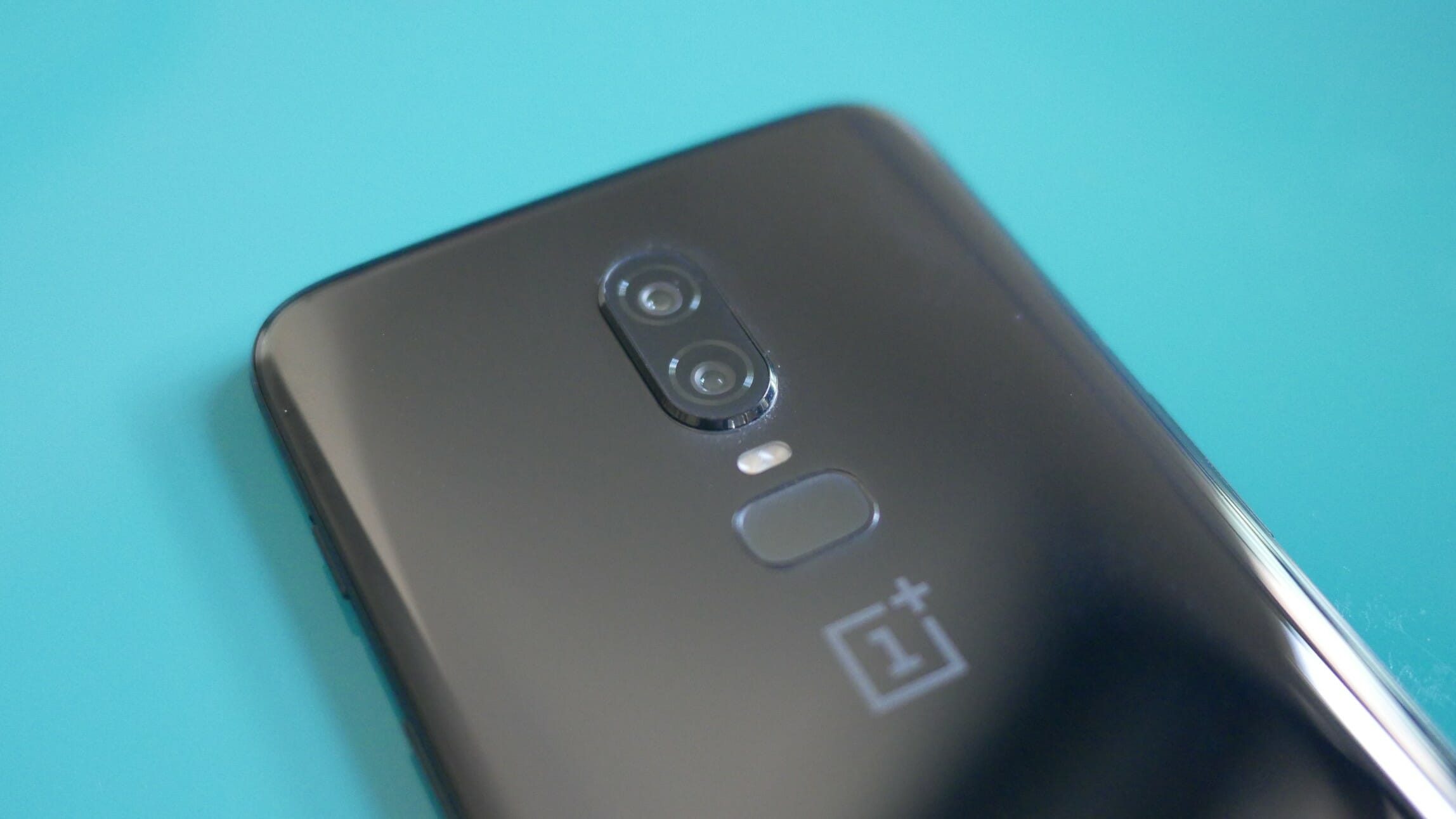 The OnePlus offers arguably the best value on the market. But there are still areas that need improving for it to be the best phone for everyone. The Galaxy S9+ remains our top overall device for its expansive feature set and top-notch display and build quality. With a better dynamic range and sharper images than the OnePlus 6, the Google Pixel 2 and Pixel 2 XL are still the best smartphones for those who want the very best photos. For sound buffs, we like the G7 ThinQ and its hi-fi DAC.
Then there are missing features some people will pay extra to have—wireless charging and IP-certified waterproofing to name a few. Still, if you're looking for a super-fast device with great software, the OnePlus 6 is an excellent choice—even if you don't consider its low price.