Google won't release its upcoming flagship smartphones until the fall, but there are enough rumors and leaks floating around to get an idea of what the Pixel 3 and Pixel 3 XL will bring to the table.
With its follow-up to the generally well-received Pixel 2 and Pixel 2 XL, Google will be hoping that third time's the charm in bringing its phones out from the shadows of the iPhone and Samsung Galaxy. Recent reports claim the company sold only 3.9 million Pixel devices in 2017, less than a typical week of iPhone sales.
Since launching in 2016, the Pixel line has impressed with its excellent cameras, unique design, and clean OS. But if the Pixel 3 is going to stand out in this competitive space, Google—now with help from former HTC engineers—will need to make major improvements. Rumors suggest it may do so by adopting the notch, making changes to the camera setup, and releasing a low-cost version.
Here's what we know about the Google Pixel 3 and Pixel 3 XL, including recent Google Pixel 3 news and rumors.
Google Pixel 3 XL and Pixel 3 design
Following the demise of the headphone jack, it appears the adoption of the display notch will become a norm in the smartphone world despite what customers think of it. An Android Police report suggests Google will welcome the polarizing fad later this year.
Evidence comes from the unveiling of Android P. In its developer beta, Google redesigned the status bar to show a maximum of four notification icons. Also, the clock shifted to the left side, creating a significant gap at the top center of the display. This led to speculation that Google isn't just supporting the notch with its software but will adopt it on upcoming devices.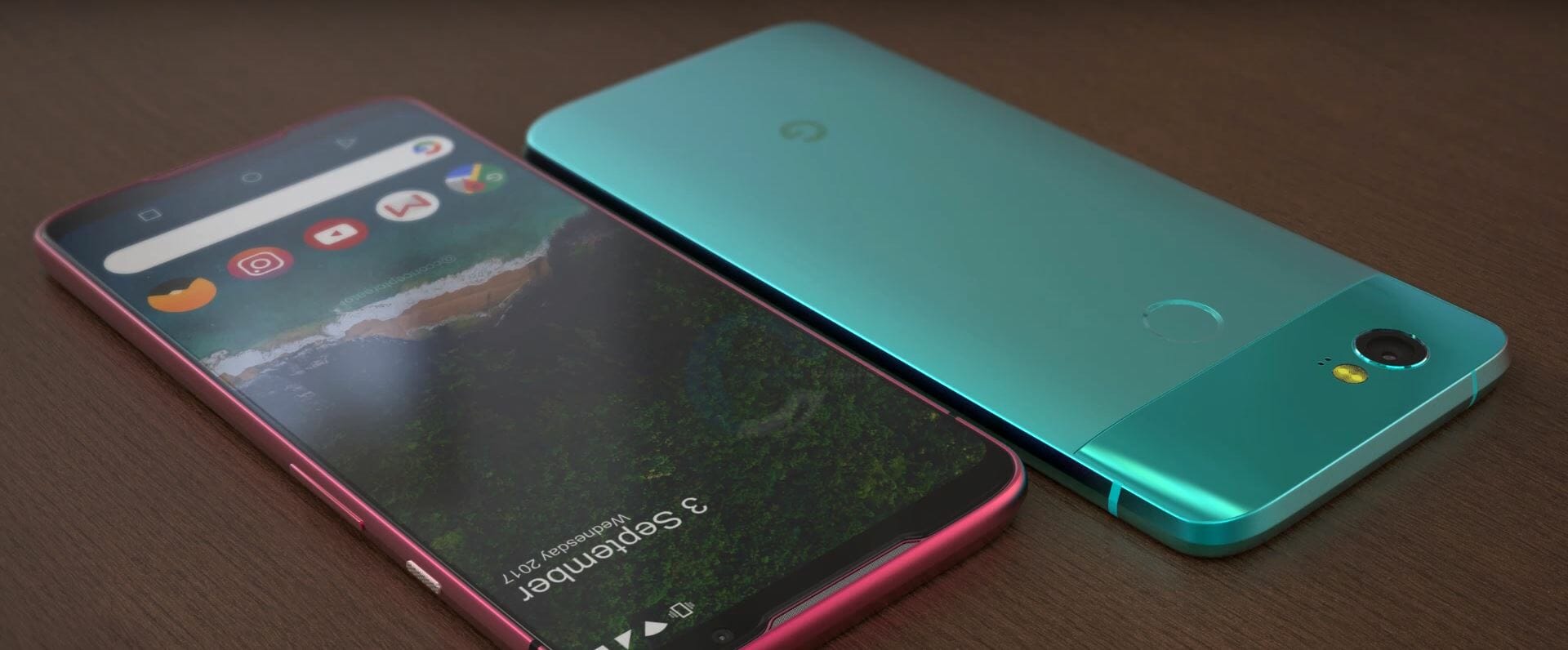 We'd take this rumor with a grain of salt. It's a big leap to conclude those alterations confirm the Pixel 3 will have a notch. Google may just be optimizing its notifications as part of the new software. That said, don't be surprised if there is a notch given industry trends.
One major design change people anticipate is an all-glass back to allow for wireless charging support. So far, the rumor mill is quiet on whether Google will finally add the convenient feature.
READ MORE:
Images posted to Twitter by well-known phone-leaker Ice universe show what, for some, is a worst-case scenario for the upcoming Pixel. Based on the photos, the Pixel 3 XL display, as suspected, will have a notch at the top but won't stretch to the bottom of the display like the iPhone X. The smaller Pixel 3, on the other hand, won't have a notch and instead features chunky (by today's standards) top and bottom bezels.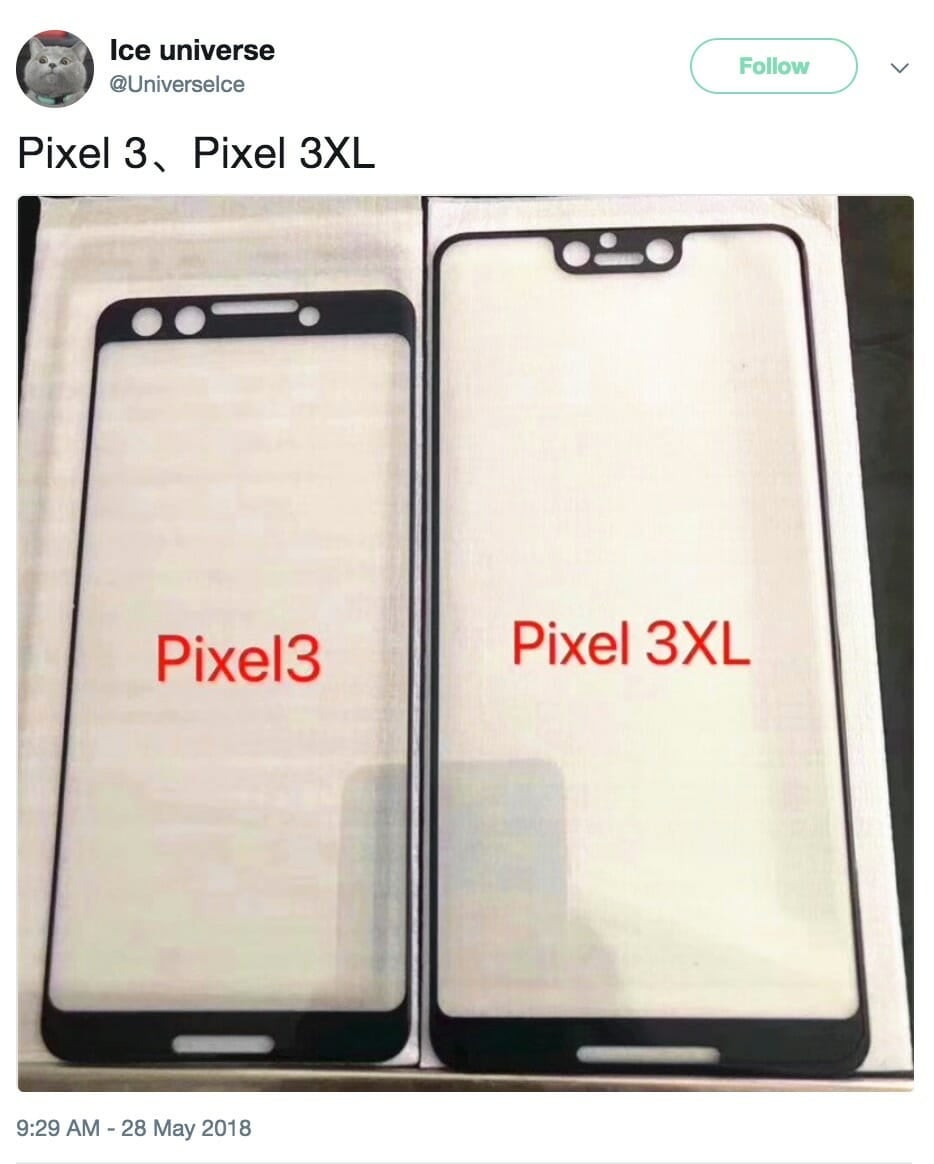 Two images purportedly of a Pixel 3 XL prototype were posted by a member of the XDADeveloper forum in June. The device shown appears to have many of the rumored design features we've been hearing about, including a deep notch at the top of the display, similar to the one on the OnePlus 6. It also has a pretty large bezel, or chin, at the bottom to accommodate a front-facing speaker.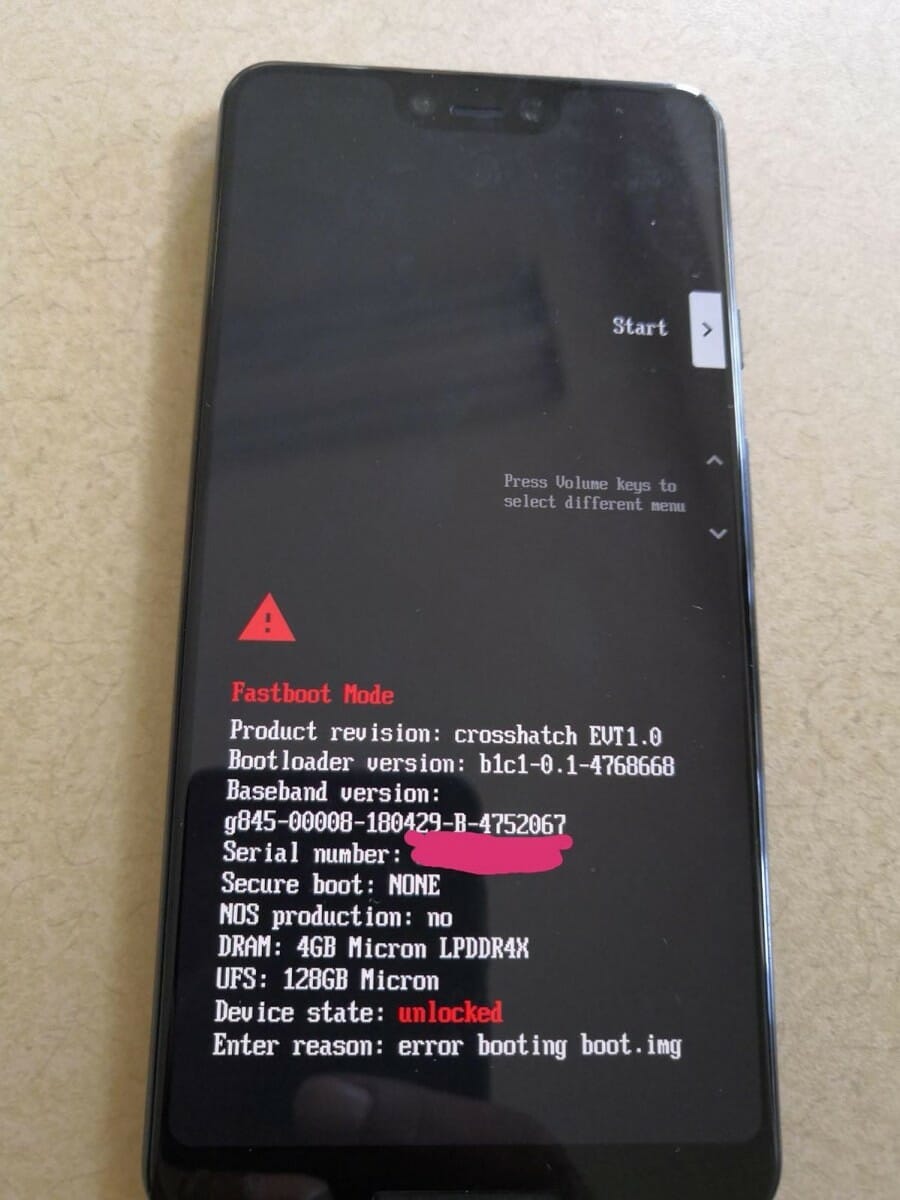 On the back, the supposed Pixel 3 XL looks to be a spitting image of its predecessor. Most alarming is its single lens camera. Every other major smartphone maker offers at least a dual-lens camera setup on their latest flagship devices. If Google doesn't get on board, it will fall far behind in the spec wars.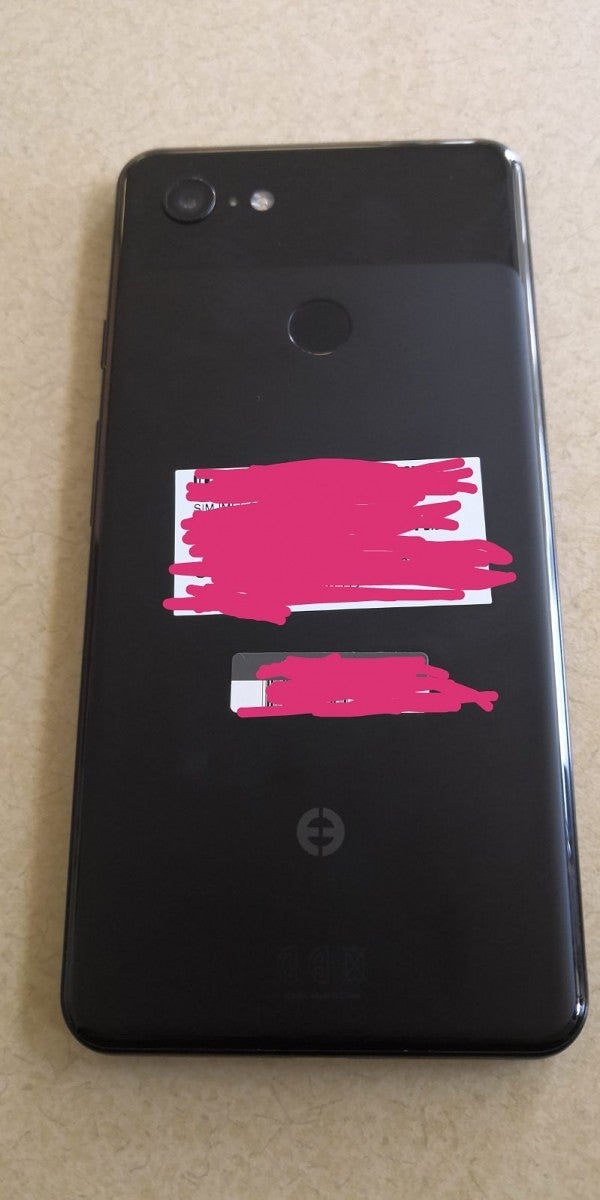 Eagle-eyed forum members also noticed there is no seam between the matte and glossy finish like there is on the Pixel 2. Some people have surmised that instead of using glass and aluminum, the back of this phone is one slab of glass with a textured paint. An all-glass back would enable Qi wireless charging, a much-anticipated feature absent from Google's previous handsets.
That said, the odds of this latest leak being legit are pretty slim given there's no attribution or evidence provided. If this does end up being the design of the Pixel 3 XL at release, it could be a huge disappointment for many Android users.
Google Pixel 3 XL and Pixel 3 display
Apart from the rumored notch, we don't know much about the Pixel 3 and Pixel 3 XL's display. If Google does add a notch, the phone's display should reach the very top of the device, similar to the Essential Phone or iPhone X. These slimmed-down bezels were the hot hardware feature of 2017. If Google doesn't commit, it risks getting left behind.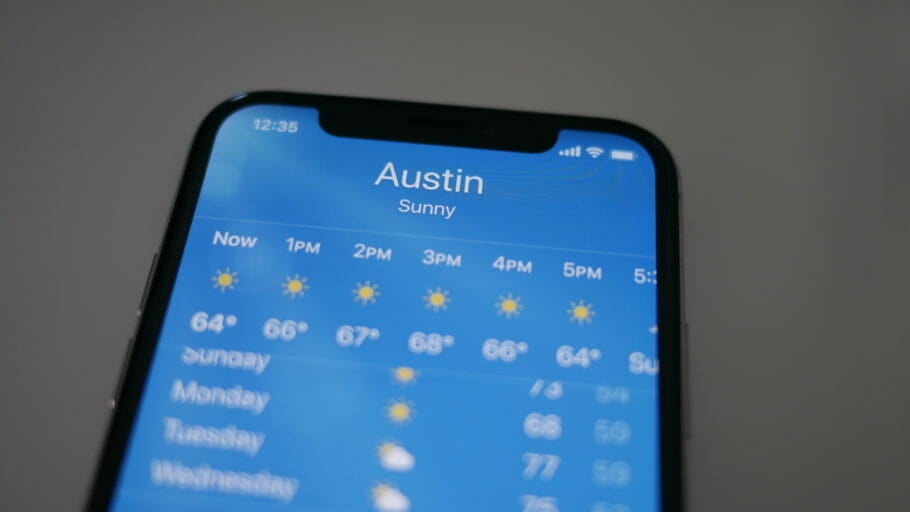 The Pixel 2 XL had concerning display problems when it launched, with blue color shifting and awful saturation options. Let's hope Google's purchase of HTC's R&D team will prevent those issues from happening again.
Google Pixel 3 XL and Pixel 3 cameras
Google has consistently released the best camera phones in the industry, overtaking the throne from Apple and Samsung. But others have stepped up their game in recent months. If Google wants to keep its title, the Pixel 3 will need to be the company's first device with a multi-lens camera.
READ MORE:
One of Google's biggest faults has been its reliance on software. While it offered a pseudo-portrait mode with the Pixel 2, the phone still lacked a wide-angle or telephoto lens for added flexibility. With the Huawei P20 lighting it up with a tri-camera configuring, it's time for Google to make a move. (It's worth noting, HTC was among the first to release a smartphone with a dual-lens camera in the HTC M8 in 2014.)
The photo leaked by Ice universe suggests both the Pixel 3 and Pixel 3 XL will have dual front-facing cameras. It would be an unexpected inclusion considering the Pixel 2 didn't even have dual rear cameras. Images posted in June by a member of the XDADeveloper forum also show a Pixel 3 XL prototype with a single lens rear camera and dual-lens selfie cam setup.
Google Pixel 3 XL and Pixel 3 processor
Things get hazy if Google releases a mid-tier Pixel device (as has been rumored). Otherwise, expect both the Pixel 3 and Pixel 3 XL to run on the latest Snapdragon 845 system-on-a-chip (SoC). The Pixel 2 and Pixel 2 XL were both powered by the highest-end mobile processor from Qualcomm last year, and there's no reason to expect anything different this time around.
For what it's worth, the Snapdragon 845 has performed admirably for the Galaxy S9, blazing through Samsung's heavily skinned operating system with ease.
Google Pixel 3 XL and Pixel 3 battery life
We may not know much about the Pixel 3 and Pixel 3 XL's battery until the phone is unveiled, but don't expect a major breakthrough. The Pixel 2 and Pixel 2 XL didn't last much longer on a charge than their predecessors.
The biggest impact to battery life will likely come from software optimization in Android P. At I/O, Google showed off a new AI-based feature called "Adaptive Battery" that learns how you interact with apps and adjusts your power consumption accordingly by prioritizing the apps you use often and closing those sitting idle.
Another feature, "Adaptive Brightness," learns how you adjust your display throughout the day and starts doing it on its own. These features are unlikely to make a huge impact, but it could be the difference between your phone dying before you wake up or having a bit of juice left for your morning routine.
Google Pixel 3 XL and Pixel 3 headphone jack and audio
Don't expect the Pixel 3 XL to have a headphone jack. Google abandoned it last year with the Pixel 2 and Pixel 2 XL (after making fun of Apple for starting the trend), and HTC similarly scrapped the 3.5mm port with its high-end phones.
https://twitter.com/evleaks/status/994585799235600384?ref_src=twsrc%5Etfw&
Without a headphone jack, Pixel users are forced to consider wireless earbuds, like the rumored second-generation of Google's disappointing Pixel Buds.
Google made huge improvements to the Pixel's front-facing speakers last year. That should continue now that it's working with engineers from HTC, the Taiwanese smartphone maker known for devices with excellent speaker quality (see BoomSound).
It's becoming more likely that Google will keep the front firing speakers it touted on the Pixel 2. Photos leaked by Ice universe in May show speaker grills on both the top and bottom of the Pixel 3 and Pixel 3 XL. Squeezed onto the Pixel 3 XL's notch, the cutout for the speaker is much smaller than the one on its predecessor.
The question remains: If Google goes with an edge-to-edge notched display, can it keep the front-facing stereo speakers? And if not, how will it compensate?
Google Pixel 3 XL and Pixel 3 software
What we know for sure is that the Pixel 3 will be among the first devices to run Android P, the latest operating system from Google. Based on the preview shown at its I/O developer conference, Android P is shaping up to be one of the biggest mobile OS updates in Google history.
The highlight is a new way of navigating Android using gestures instead of buttons. The on-screen home button will be replaced by a slider that reacts to swipes, not unlike iOS for the iPhone X.
Android P will also come with a well-being dashboard that tracks your phone and app usage so you can spend quality time away from your device. Other interesting features include new volume controls, an editor for screenshots, and new messaging notifications.
READ MORE:
For more on Android P, check out these 5 features that could make you reconsider iOS.
Google Pixel 3 XL and Pixel 3 release date
Google will likely unveil the Pixel 3 and Pixel 3 XL in October going on past release dates. Here's when it held its launch event for previous devices:
Google Pixel and Pixel XL – Oct. 4
Google Pixel 2 and Pixel 2 XL – Oct. 4
Going back further, the Nexus 6P was announced on Sept. 29; the Nexus 6 on Oct. 15; and the Nexus 5 on Oct. 31.
We can say with a good amount of certainty that the Pixel 3 and Pixel 3 XL will be unveiled between late September and late October.
Google Pixel 3 XL and Pixel 3 price
Again, until we get closer to release, we'll have to rely on historical data to get an estimate of how much they'll cost. Since these are flagship devices meant to compete with the Galaxy S9 and iPhone X, the Pixel 3 and Pixel 3 XL won't be cheap.
The Pixel 2 costs $650 while the Pixel 2 XL goes for $850. Both are more expensive than their predecessors. Since flagship phones tend to cost a bit more each year, we'd guess the Pixel 3 will go for between $650 and $750 while the Pixel 3 XL could cost around $900.
Editor's note: This article is regularly updated for relevance.