Google on March 7 released a developer preview of its upcoming operating system version: Android P. Though it won't be shown in full until Google's I/O conference in May, P is already creating quite a stir among the Android faithful. Meant primarily for developers, this early look offers a sneak peek at what's to come.
Sadly, we don't know Android P's official name yet, but going by past releases it will be some sort of tasty treat (pumpkin pie, perhaps?). What we do know from the preview is that Google has several interesting features in the pipeline that could fundamentally change the OS's user experience. Here are the eight feature we're looking forward to the most.
Note, this is an early version of Android P, so expect features to be added, subtracted, and modified before the official operating system update launches later this year.
The 8 best features coming to Android P
1) Notched displays
Say it ain't so! The notch made infamous by Apple's iPhone X is coming to Android, and Google is readying its arrival. OK, we saw this coming from a continent away at MWC where every other phone manufacturer showed off these hideous camera cutouts.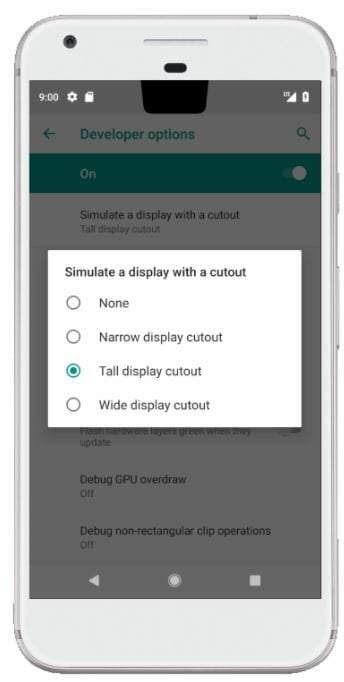 To accommodate this undesired effect, Android P will automatically manage the status bar height for applications. By default, the feature will avoid the notch altogether so content doesn't awkwardly wrap around the camera. However, developers can request their apps appear in full-screen mode, notch and all. Because of this, the time will be moved from the top right to the top left side of the display as seen in the image above.
2) New messaging notifications
Every year, Google tinkers with how it presents notifications. Android P is no different. With what Google is calling an "enhanced messaging experience," developers can add quick replies to notifications so users can respond without opening an app. This includes suggested replies that are sent with a single tap. This feature was first introduced in Android 8.0 Oreo with Messages. Expect to see it across more applications later this year.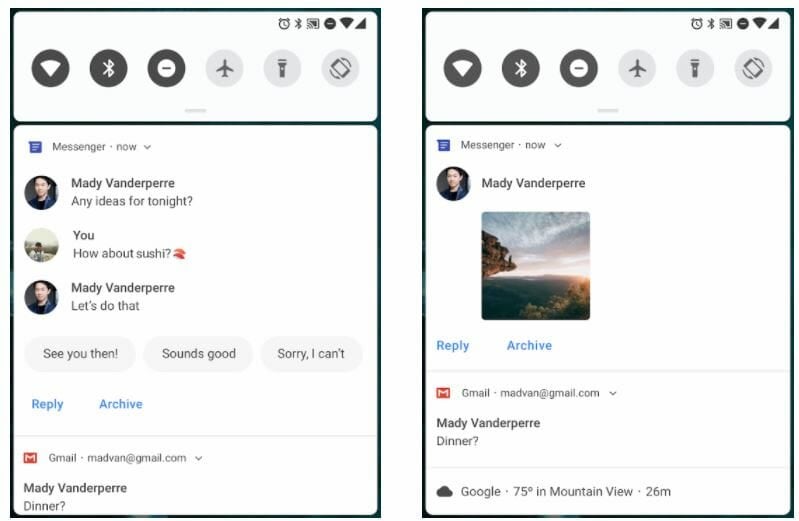 Another useful addition is the ability to view photos directly from a message notification (as seen in the above image). Again, this will save time and prevent users from opening apps.
3) Multi-camera support
Though Google's own Pixel smartphones only come with a single lens, a number of other Android phones (LG V30, Galaxy Note 8) have a dual-lens setup. With Android P, Google created a multi-camera application program interface (API) that lets developers take advantage of the extra lens.
What does this mean for you? All the great features enabled by multi-camera phones, including zoom, artificial bokeh, and stereo vision, will be coming to third-party apps, not just the stock camera app. This could lead to some nifty new features in apps that rely on the camera, like Snapchat and Instagram.
READ MORE:
4) Enhanced privacy
You can stop worrying about apps accessing your microphone or camera while your phone is idle. That intrusive behavior is no longer possible due to a privacy feature Google is adding to Android P. The upcoming version will restrict access to the microphone, camera, and all SensorManager sensors for apps that aren't being used.
5) More accurate indoor location tracking
Speaking of privacy, Google will add support for the IEEE 802.11mc Wi-Fi protocol or Wi-Fi Round-Trip-Time (RTT). That gibberish means Android P devices can more accurately track your location while indoors down to a meter or two. It does this by measuring the distance to nearby Wi-Fi access points.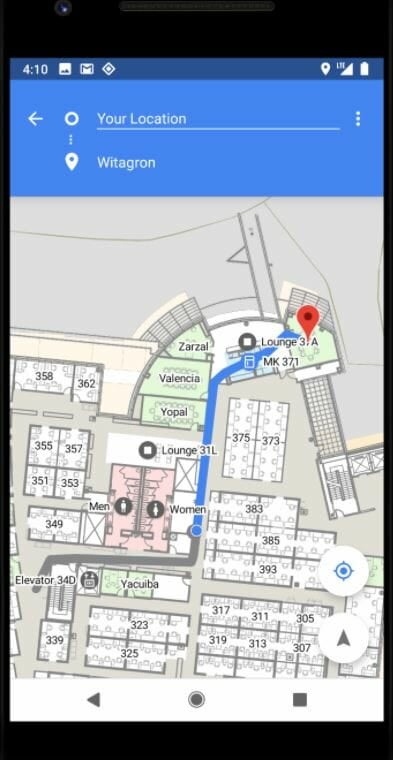 "With this accuracy, you can build new experiences like in-building navigation; fine-grained location-based services such as disambiguated voice control (e.g.,'Turn on this light'); and location-based information (e.g., 'Are there special offers for this product?')," Google notes.
6) Better autofill
Android P will fix autofill bugs and add APIs to improve password managers so they can more accurately input your saved username and password. This should spare you the hassle of remembering login credentials.
7) Improved battery life
Google clarified how it intends to improve battery life at its I/O developer conference in May.
An AI-based feature called "Adaptive Battery" learns how you interact with apps and adjusts power consumption accordingly. The feature will prioritize the apps used most while placing restrictions on those used least. The goal is to reduce background activity by removing dormant apps it thinks are unlikely to be reopened.
A similar tool, Adaptive Brightness, learns how you use your brightness slider throughout the day and adjusts your display automatically.
Google did not specify the impact these changes could have on battery life.
8) Modernizing the OS
Finally, Google will punish developers who don't update their apps. Users will receive a pop-up when they try to download an app meant for Android 4.2 or older. The company wants all apps to be upgraded to Android Oreo specs by November 2018.
To reemphasize, the newly released developer preview is a very early look at potential changes coming to Android P, so take these with a grain of salt. You can head over to the Android Developer Blog to read the full preview, which is chock-full of minor additions.
Update 4:46pm, May 9: This article has been updated to include details on Google's improvements to battery life.