Apple is toying with a strange new accessory that would allow an iPhone to transform into a laptop. First discovered by Apple Insider, the concept vaguely titled "Electronic Accessory Device," was published by the U.S. Patent and Trademark Office on Thursday.
The patent is filled with various methods of combining the convenience of a phone or tablet with the practicality of a laptop.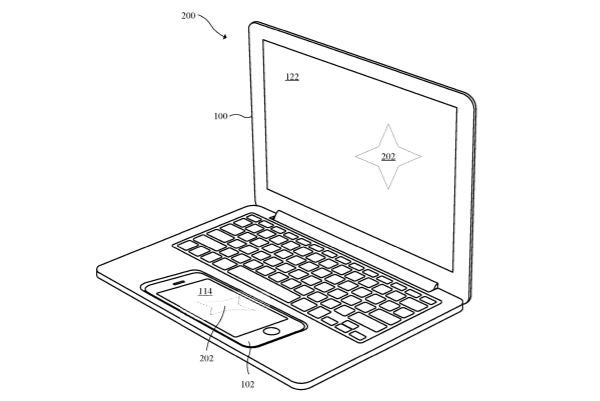 The strangest of them is a thin laptop-looking device with a recessed cutout for an iPhone where the touchpad would normally sit. The iPhone performs all of the computation processing, while the frame would house auxiliary processing resources like a graphics card, display, audio capabilities, and further inputs for other accessories. The iPhone could also function as a touch-enabled input to replace the touchpad; the iPhone 7 Plus screen happens to be a very similar size to the MacBook trackpad, as Apple Insider points out. Apple discussed both ways for providing power in its patent: either from the host iPhone or by the laptop accessory device. The tech giant claims aluminum would be the best material to use for the strange new device, so it might look similar to a MacBook, but would not be able to function by itself.
The accessory would be able to communicate with the host device using wired connectivity like a Lightning port or smart connector. And the benefits of wireless communication protocols like Wi-Fi, Bluetooth, or LTE wouldn't be an issue. One standout benefit would be the ability to transfer images or video from the iPhone to the laptop accessory to offload some data and free up storage while having a larger screen for playback.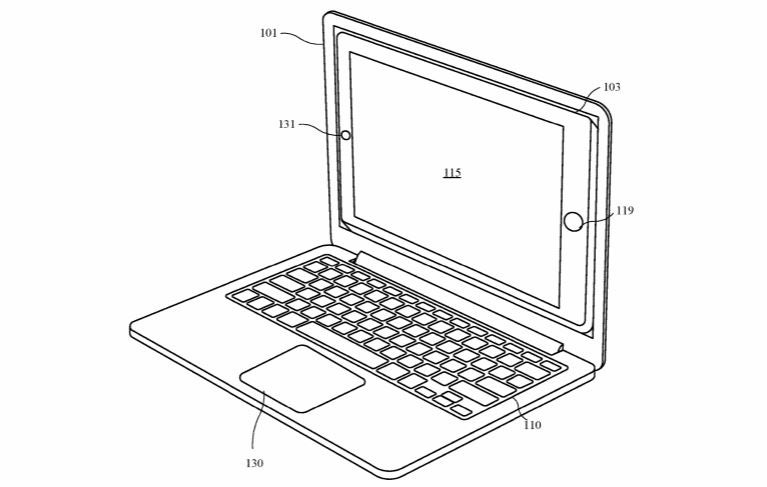 Another setup presented in the patent describes the base portion having a port that can accommodate the insertion and retention of a tablet.  The body would house some of the main components like the GPU and keyboard, while the tablet would provide everything else. It's a setup that looks similar to the Microsoft Surface Book or the Asus Transformer Book.
Apple released its new iPad earlier this week, proving its dedication to the product category it helped popularize back in 2010, despite its continuing decline in popularity.
The Cupertino giant has filed thousands of patents over the years, many of which never come to fruition. It is unlikely Apple will go forward with the concepts outlined in this particular patent, but it at least shows a recognition of the limitations of both of its major product categories—and a search to take advantage of their respective strengths.
H/T Apple Insider