Apple quietly announced its expected iPad refresh today, while surprising us with a new, uncharacteristically bright color for the iPhone 7 and 7 Plus. Those launches highlight a number of smaller changes and additions to the company's coveted product line.
The new iPad is very similar to the iPad Air 2, which is no longer featured on the company's online store. It comes with the same 9.7-inch Retina display, an 8-megapixel rear-facing camera, and nearly identical dimensions. It does get a slight boost in processing from the A8 to the A9 chipset, which first appeared in the iPhone 6s.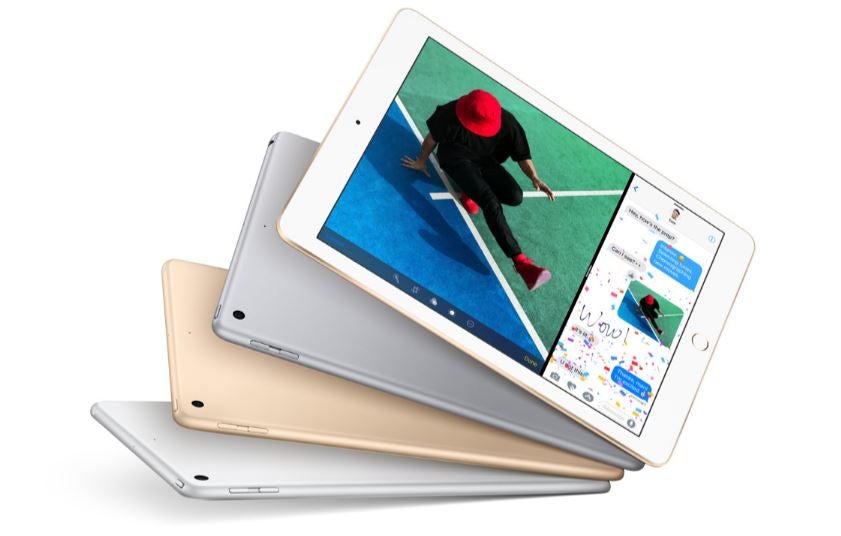 All of that may sound underwhelming, but Apple did something it's not exactly known for: offering a higher spec product with a lower price than its predecessor.  The new iPad will retail at $329 for the 32GB version—a nice discount from the equivalent Air 2, which first retailed for $500 before Apple released the Pro models and reduced the price to $400.
The new pricing takes what many argue was already the best valued tablet and further separates it from its competition. It also makes Apple's own 9.7-inch iPad Pro a pretty tough sell. At $600 for the 32GB edition, the iPad Pro offers a few minor upgrades to the new model, including a beefier A9X processor, 12-megapixel camera, 4K video recording, smart connector, Apple Pencil compatibility, and a few screen features like an anti-reflective coating. We're not sure it's enough to justify paying an additional $270, but that will come down to individual needs. Apple also adjusted its pricing model for the iPad Mini 4, which is now only offered in 128GB capacity at a reduced $400.
The new iPad will be available to order on March 24 in 32GB and 128GB variants. You'll have to shell out another $100 if you want to go beyond the base storage amount. It comes in silver, space gray, and gold.
Stepping away from those traditional Apple shades, the Cupertino giant also launched a new red iPhone 7 and 7 Plus. The special-edition versions are part of Apple's decade-long partnership with (RED), a campaign to raise awareness and provide funds to help eliminate HIV and AIDS.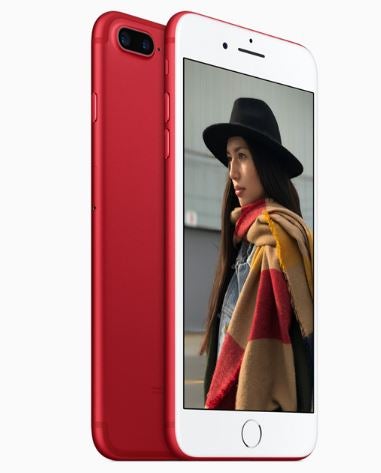 Apple is the world's largest corporate donor to the Global Fund, contributing more than $130 million, the company said in a statement.
The 4.7-inch Product(RED) iPhone 7 will cost $749, while the 5.5-inch iPhone 7 Plus will cost $869.
Rounding off the iPhone changes, the tiny 4-inch iPhone SE is now available in 32GB and 128GB capacities for $400 and $500, respectively.

Apple will offer new leather and silicon Product(RED) cases for the iPhone 6s, 6s Plus, 7, and 7 Plus. It also expanded its color options for both case styles with new blue, red, and tan flavors.

As expected, Apple added a bunch of new watch bands for spring, featuring a striped pattern.
Finally, Apple announced Clips, a new video app. It lets users combine video clips, photos, graphics, effects, and music, and share them through messages or social media.
One of the more interesting features is what Apple calls "Live Titles," which lets users add animated captions and titles using their voice. The captions are generated automatically as a user speaks and appear on screen synced with the user's voice.
The app will be available starting next month.