YouTube Red is dead! Long live YouTube Premium!
On May 17, 2018, Google announced an overhaul and rebranding of YouTube Red as YouTube Premium. The new service offers all of the same benefits as YouTube Red—ad-free YouTube and access to YouTube's original series and movies—but also includes YouTube Music Premium, Google's new streaming music service.
Confused yet? Here are our complete guides to YouTube Premium and YouTube Music Premium. Below, we've updated our original guide to YouTube Red so that you can understand what's changing.
What is YouTube Red?
In April 2014, YouTube announced it would begin funding original content, and eventually, YouTubers like Joey Graceffa and Smoth got involved. YouTube's idea came at the same time Facebook was pushing hard into creating video content, along with digital video startup company Vessel and streaming services like Hulu and Netflix. The first incarnation was known as Music Key (that was focused more on ad-free music videos) before settling on YouTube Red as a subscription service that would focus more on content creators.
The idea, as noted by the Verge, was to pair the stars who had already built followings on YouTube with professional production talent, all of which would be "backed by a generous helping of Google's money." YouTube Red launched in October 2015, and as Variety reported at the time, YouTube would pay 55 percent of the subscription revenue to the content creators to make up for their lost advertising revenue.
While YouTube Red grants access to YouTube's original productions, its main perk is the ability to watch YouTube without ads. Ever. With YouTube Red, your days of
The service was replaced in May 2018 by YouTube Premium.
What is YouTube Premium?
YouTube Premium is the new and improved version of YouTube Red. If you already had a YouTube Red subscription, you'll automatically enroll in YouTube Premium. It's basically the same service with one notable exception: It includes YouTube Music Premium, which is Google's alternative to Spotify and Apple Music. It offers a massive catalog of music you can stream on-demand and also includes YouTube's deep vault of exclusive content in the form of concert footage, covers, and music videos.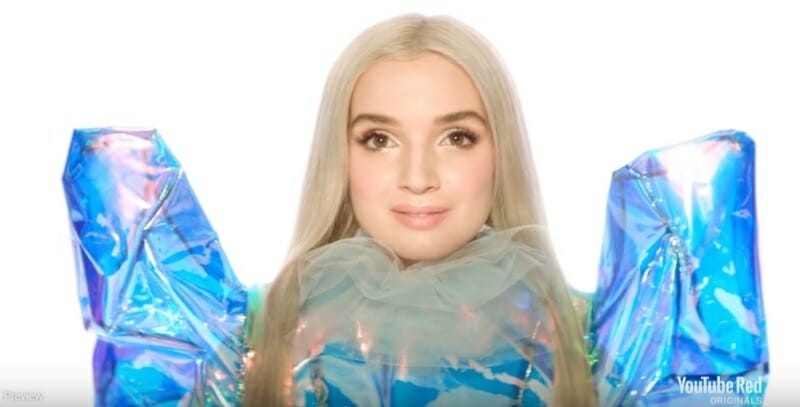 READ MORE:
YouTube Red vs YouTube Premium cost
YouTube Red cost $9.99 per month. YouTube Premium will cost $11.99 per month. But that extra $2 a month includes YouTube Music Premium, which is a $10 a month value. If you were subscribing to both YouTube Red and Spotify Premium, you could potentially save money by just sticking with YouTube Premium and enjoy almost all of the same perks.
It's not clear yet what's going to happen to YouTube Red's family plan, which allowed you to pay $14.99 per month and include up to six family members (aged 13 and older) in the same household (comparable to Spotify Premium for Family.)  We've reached out for comment and will update when we hear back.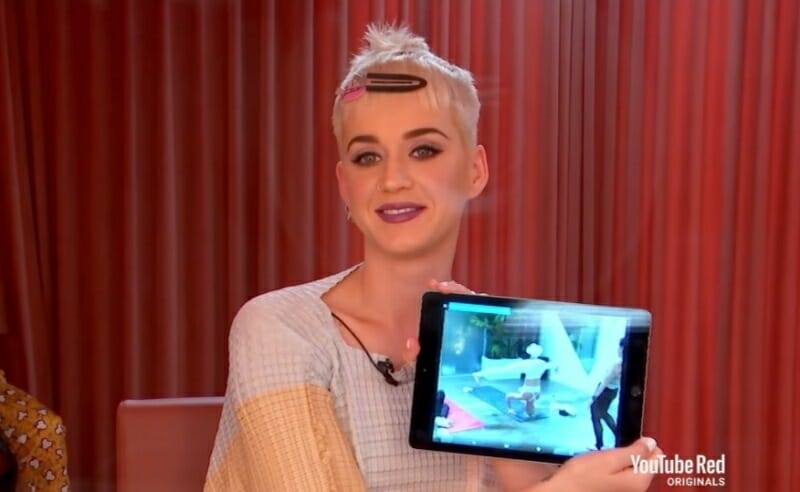 READ MORE:
If you're looking for original YouTube content, there is plenty to parse through on YouTube Red.
There are comedies galore, including Me and My Grandma, starring YouTuber MyLifeAsEva and Rhea Pearlman and a sci-fi movie starring infamous YouTuber Logan Paul. Plus, reality movies with Katy Perry is a documentary on Gigi Gorgeous, and there is a new dramedy starring Anna Akana.
If you love YouTube stars and you want to see them star in reality and/or scripted shows, YouTube Red is a must-have.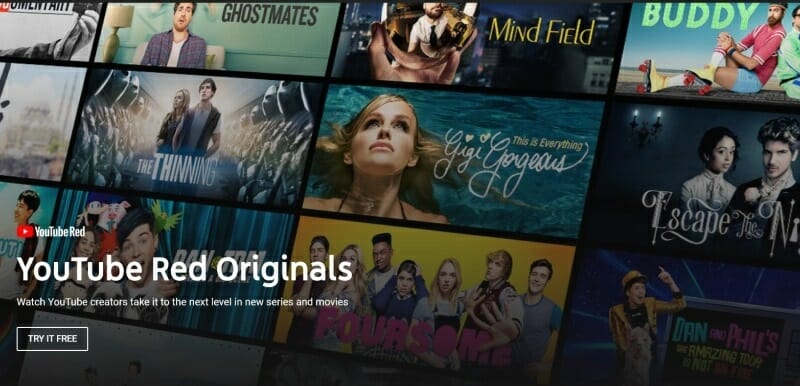 READ MORE:
Is YouTube Premium worth it?
It depends how much time you spend on YouTube. If you subscribe to a number of your favorite channels and listen to plenty of music, the answer is yes. Consider this: Let's say you watch 10 YouTube videos per day and every one of them has one of those six-second pre-video ads that you can't skip. That's a minute of your day that you're watching something you probably don't want to watch.
Multiply that by 30 days, and you're looking at ads for a half-hour every month. In turn, you're watching six hours of YouTube ads every year. And if you get stuck with a 15-second non-skippable ad, you're having to spend even more time on YouTube not watching YouTube content. Add that time saving to the fact you can exit the app on your phone and continue to listen to your favorite music—along with the original series—and all of sudden, $12 per month is a pretty small price to pay to consume so much content—especially now that YouTube Premium includes a streaming music service.
Editor's note: This article has been updated in light of Google's rebranding of YouTube Red as YouTube Premium.