While the boxing world waits for the biggest heavyweight title match that has not yet been made, it'll have to be satisfied with the next best thing: Deontay Wilder vs. Dominic Breazeale on Showtime.
Wilder is a hellacious puncher. Breazeale is a pretty good boxer. This feud has turned legitimately personal. And heavyweight title fights oftentimes are made to end with a sudden and spectacular knockout—something Wilder knows all about. Yes, this isn't the Wilder vs. Anthony Joshua fight the boxing world hungers for. But it still should be worth your time.
Here's everything you need to know to watch the Wilder vs. Breazeale live stream for free.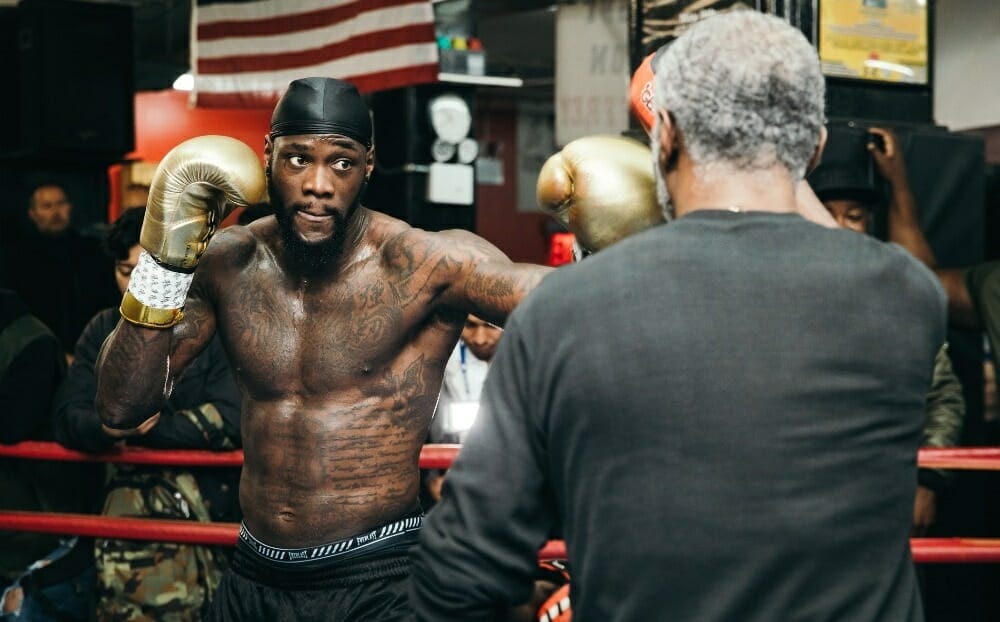 Deontay Wilder vs. Dominic Breazeale
When: Saturday, May 18, at 9pm ET
Where: Barclays Center in New York City
Streaming: Showtime (free with various streaming service trials)
Wilder vs. Breazeale live stream: How to watch Showtime boxing for free
There are many ways to live stream Showtime, including PlayStation Vue, YouTube TV, and DirecTV Now. All you have to do is pay a little extra for Showtime as a premium channel. The good news is that each service offers a one-week free trial, and that means if you've never had a Showtime subscription before, you can watch Wilder vs. Breazeale without paying a dime. We've highlighted some of the best live streaming options below.
Aside from the Wilder vs. Breazeale main event, Showtime also will feature featherweight titlist Gary Russell Jr. vs. Kiko Martinez in the co-feature. The card will open with Juan Heraldez facing Argenis Mendez.

To get Showtime on Sling TV, you'll first start with a seven-day free trial. After that, it'll cost you an additional $10 monthly fee. But one of the best perks offered by Sling is that you can select a la carte channel packages to pay for the channels you really want. That means you can pay either $25 or $40 per month depending on how much content you want to consume. But if you signup in time for the Wilder vs. Breazeale fight, you'll actually get 40% off your first three months, bringing your first bill down to just $15 or $25. Here's a complete guide to Sling TV channels and our Sling TV review.
---

Cost: $10.99 per month for Showtime (after 7-day free trial) | $5.99-$11.99 for Hulu and $44.95 per month for Hulu with Live TV (after a 7-day free trial)
Hulu devices: Roku, Apple TV, Google Chromecast, Amazon Fire Stick and Fire TV, Xbox One, Xbox 360, Nintendo Switch, and iOS and Android devices
Hulu is great because it gives you the option of watching all the TV shows and movies it has on demand and also gives viewers the ability to stream live TV. For viewers, it's wonderful to have the chance to watch all the shows they might have missed when they were originally broadcast on network TV. For Showtime, viewers will have to pay a $10.99 monthly charge after a free seven-day trial. Here's the complete list of Hulu Live TV channels.
---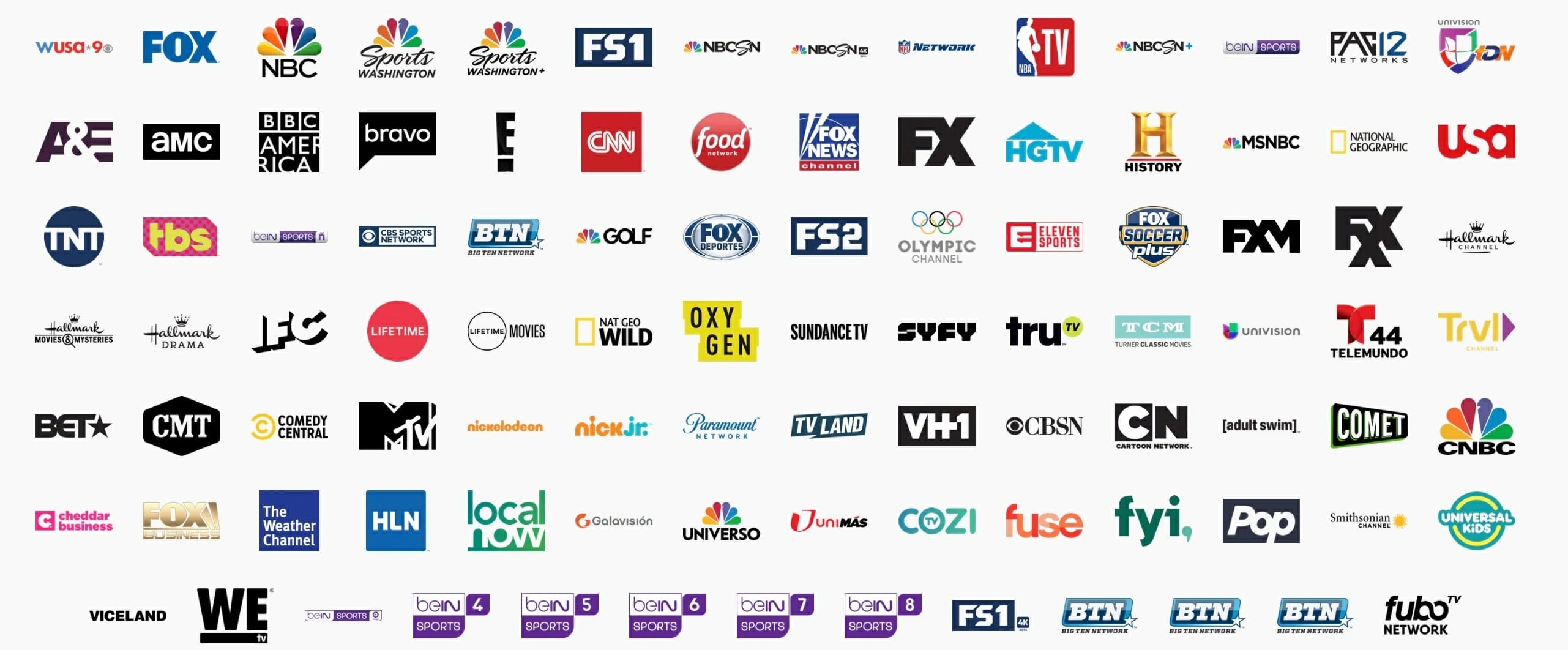 Cost: $10.99 per month for Showtime | $44.99 for your first month and $54.99 per month thereafter for FuboTV (after a 7-day free trial)
Devices: Roku, Apple TV, Amazon Fire, Android TV, iOS and Android devices
FuboTV is probably the best option for you if you like watching sports. One of the best parts about the service is that FuboTV continues to improve its options with new sports coverage, including global soccer matches. It also showcases some of the best local TV coverage of any streaming service. With Showtime on FuboTV, it's also a great place to watch movies. Here's the complete FuboTV channels list and our FuboTV review.
---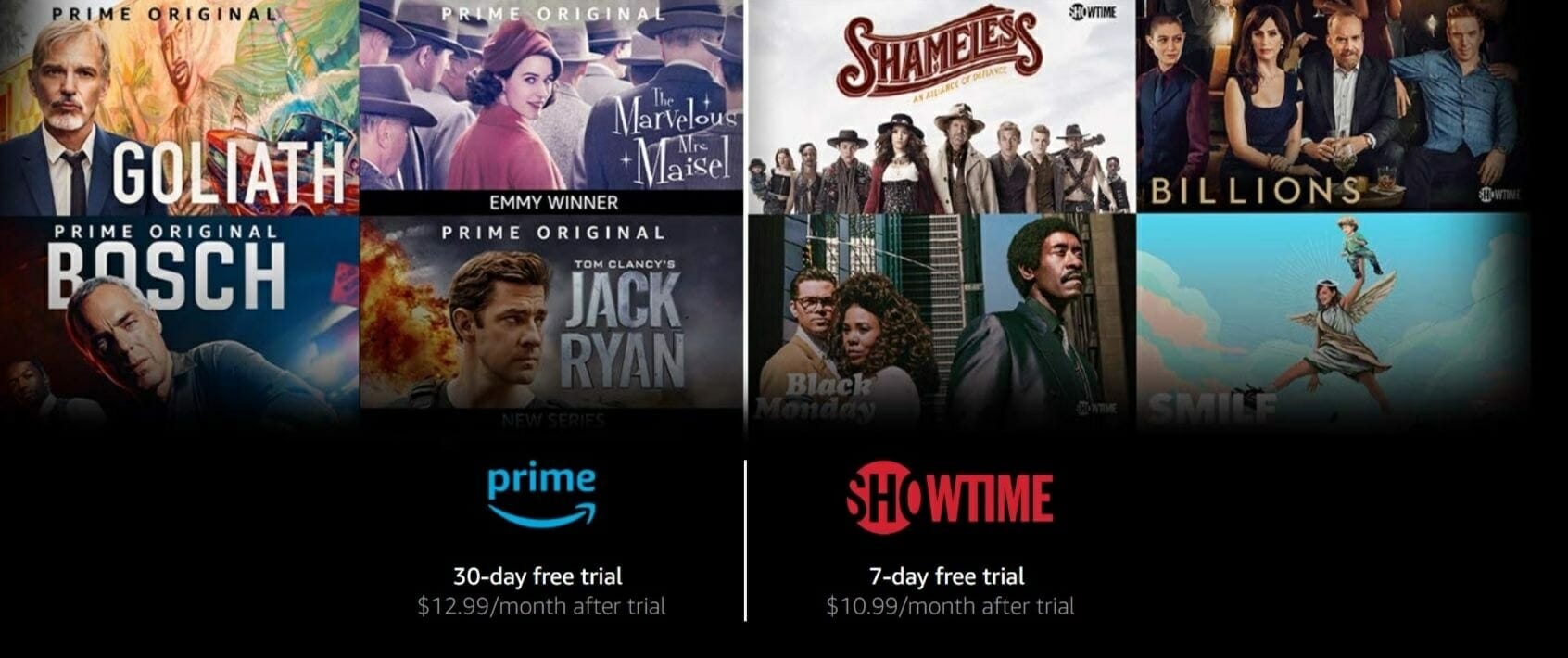 Cost: $10.99 per month (after a 7-day free trial) for Showtime | $119.99 per year for Prime
Devices: Amazon Fire Stick, Fire TV, Fire tablets, and Fire phone; Roku, Google TV, TiVo, Nvidia Shield, PlayStation 3 and 4, Xbox One, Nintendo Wii
Amazon is exactly what you need if you want a one-stop shop for all your streaming needs. Plus, after a seven-day free trial, you can add Showtime for $10.99 per month from one centralized media center. This is about as easy as it gets to live stream Showtime and to watch Wilder vs. Breazeale.
---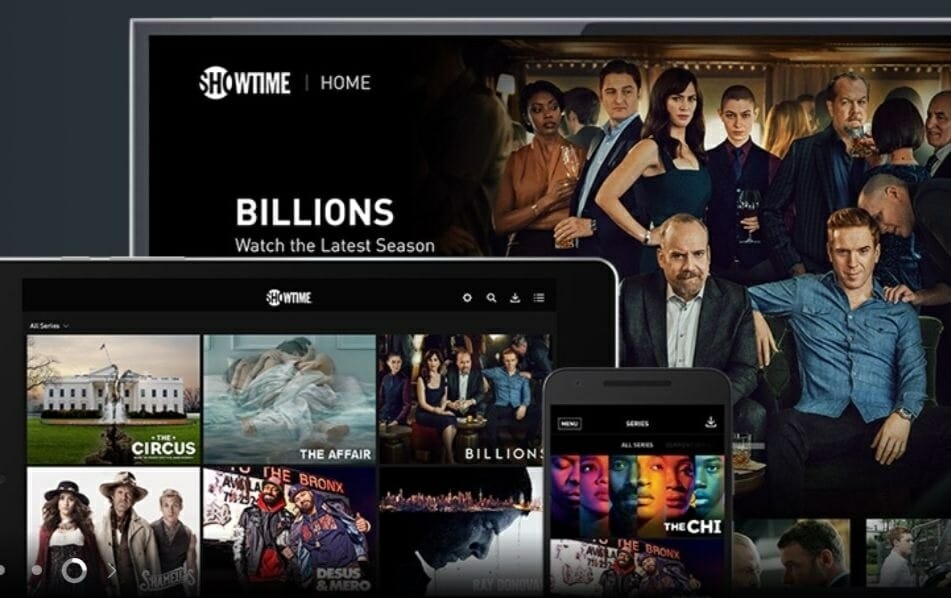 Unlike most of the streaming services, Showtime sometimes gives you an extended free trial of 30 days instead of seven. Unfortunately, this is not one of those times. For now, you get a free seven-day trial with the app, and after that, it costs $10.99 per month (you can cancel any time). If you want to stream Wilder vs. Breazeale directly through Showtime, this is the way to do it.
---
Wilder vs. Breazeale odds
Wilder (40-0-1, 39 knockouts) is a -1000 favorite, meaning you'd have to bet $1,000 to win $100. But Breazeale (20-1, 18 KOs) is a good enough boxer to give Wilder problems.
Wilder vs. Breazeale: Why it matters
This fight is personal for both fighters. The two performed on the same card in 2017, and afterward, there was a skirmish between the two camps at an Alabama hotel afterward. Breazeale said Wilder and a mob of 20 people attacked him. Wilder said Breazeale had physically gone after his younger brother and provoked the problem further by threatening to kill the entire Wilder family.
That nastiness has continued this week.
"A win for myself is a win for the world," Breazeale told Sky Sports. "Nobody no longer wants to see Deontay Wilder as WBC heavyweight champion. He's a disgrace for not only American boxing, for heavyweight boxing in general."
Wilder, though, was even nastier.
https://twitter.com/MichaelBensonn/status/1128568107537248256
Aside from that disturbing thought, the fight should be an interesting one.
In the biggest fight of his career, Breazeale was knocked out by heavyweight champion Anthony Joshua in 2016.
Though Wilder has even more concussive power than Joshua—for what it's worth, Wilder isn't nearly as good from a technique perspective—Breazeale said he's learned from those mistakes three years ago.
"I've grown a lot in the last few years," Breazeale said. "The Joshua fight was an eye-opener.  It was a good experience. I learned then that I was standing there a lot more and taking some damage that I didn't need to take because of the big guy that I am."
Wilder has knocked out plenty of big guys. Though his last fight ended in a draw versus Tyson Fury, his walloping combination in the 12th round nearly ended the night for Fury.
Wilder said he's got some of that power saved for Breazeale.
"The thing is that when I'm outside of this ring, a man comes to my city and starts chaos like that and then telling a bogus story, try to sell sympathy and wants people to show sympathy and remorse," Wilder said. "I don't like that. I don't like that at all. He's like one of these guys that will come into your establishment and waste water on the floor and slip on it just to sue you. What goes around comes around. This May 18, it will be my time. It's punishment time. It's judgment time. And I am the judge."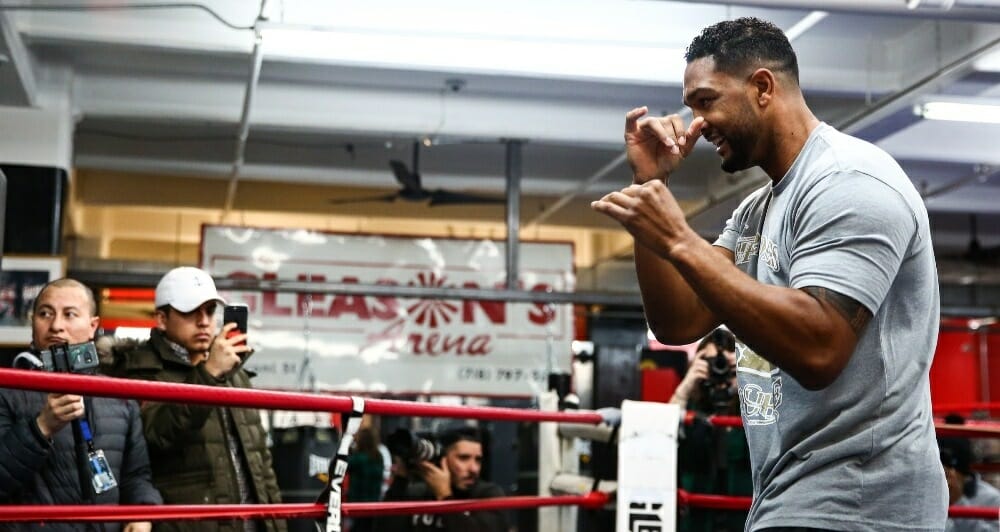 Wilder vs. Breazeale live stream schedule
Deontay Wilder vs. Dominic Breazeale
Gary Russell Jr vs. Kiko Martinez
Juan Heraldez vs. Argenis Mendez
For a year-round sports fix, sign up here to receive our weekly boxing newsletter. You'll hear about all the biggest fights and best knockouts from the Daily Dot's streaming sports guru Josh Katzowitz.
The Daily Dot may receive a payment in connection with purchases of products or services featured in this article. Click here to learn more.