As the boxing world waits for Gervonta "Tank" Davis to face a top-notch fighter to show just how good the junior lightweight could be, Showtime will present a 130-pound title fight between Davis and the little-known Ricardo Nunez on Saturday night. You can live stream it for free, and you certainly should. Davis has the potential to be one of the best fighters in the world, and though Nunez isn't the A-level boxer that will help Davis prove it, he could still provide a solid test for the 24-year-old Davis.
"In the sport today, we throw around the word star quite a bit," Showtime Sports President Stephen Espinoza recently told reporters. "Everyone's a potential star or a young star or a rising star, but that term truly applies to 'Tank' Davis. Anyone who has seen him fight on television or in person sees the charisma, the skill, the fan base that he has built, and the excitement that he brings to the ring. He truly is one of the most exciting young stars in boxing today. … This is a matchup that provides fireworks. It provides action, and a lot of excitement. We can't wait."
Here's everything you need to know to watch the Davis vs. Nunez live stream on Showtime.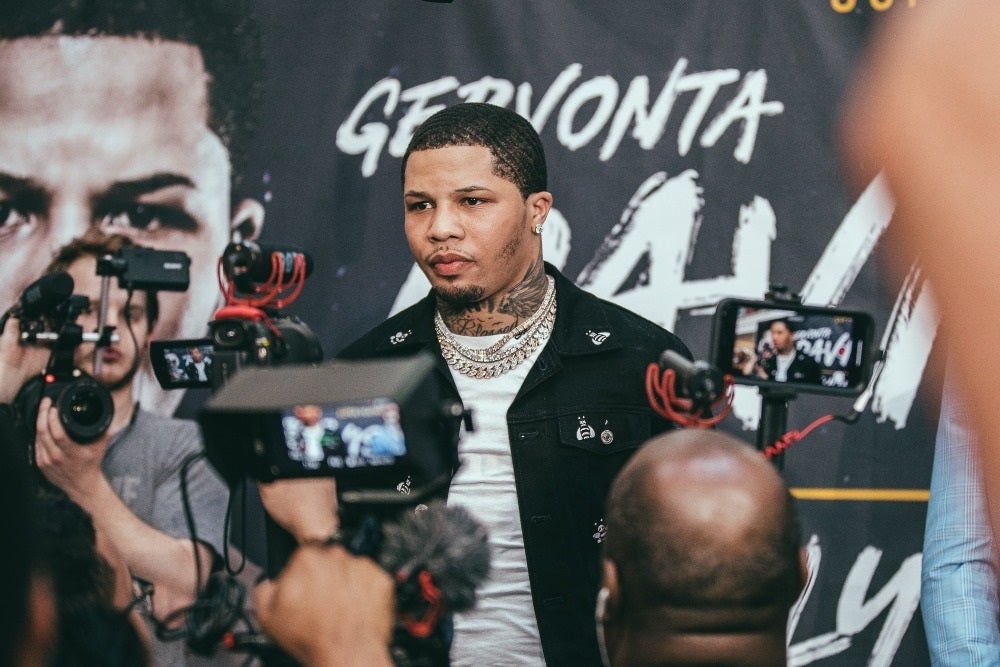 Gervonta "Tank" Davis vs. Ricardo Nunez
When: Saturday, July 27, at 9pm ET
Where: Royal Farms Arena in Baltimore
Streaming: Showtime (free with various streaming service trials)
"Tank" Davis vs Nunez live stream: How to watch Showtime boxing
There are plenty of ways to live stream Showtime, and that includes PlayStation Vue, YouTube TV, and DirecTV Now. Of course, it'll cost you a little extra per month to watch the premium cable channel. The good news, though, is that each service typically offers a one-week free trial. That means if you've never had a Showtime subscription before, you can watch Davis vs. Nunez without paying a penny. We've highlighted some of the best live streaming options below.
Aside from the Davis vs. Nunez main event, Showtime also will show Yuriorkis Gamboa vs. Rocky Martinez in the co-feature on Saturday. A lightweight fight between Ladarius Miller and former world titlist Jezreel Corrales will open the telecast.
Beginning at 6:30pm ET, Showtime will also broadcast three undercard fights that include unbeaten prospects Richardson HItchins, Malik Hawkins, and Dylan Price. You can stream those three undercard bouts for free on the Showtime Sports YouTube channel and the Showtime Boxing Facebook page.

If you haven't had a Showtime subscription on Sling TV, you'll first start with a seven-day free trial. After that trial ends, it'll cost you an additional $10 monthly fee. One of the best perks offered by Sling is that you can select channel packages in an à la carte fashion to pay for the channels you most want. That means you can pay either $25 or $40 per month depending on how much content you want to watch. If you sign up now, however, you'll actually get 40% off your first month, bringing your first bill down to just $15 or $25. Here's a complete guide to Sling TV channels and our Sling TV review.

Cost: $10.99 per month for Showtime (after 7-day free trial) | $5.99-$11.99 for Hulu and $44.95 per month for Hulu with Live TV (after a 7-day free trial)
Hulu devices: Roku, Apple TV, Google Chromecast, Amazon Fire Stick and Fire TV, Xbox One, Xbox 360, Nintendo Switch, and iOS and Android devices
The best thing about Hulu is that you get the option of watching all the TV shows and movies the service offers while also having the ability to stream live TV. It's a solid 1-2 punch for boxing fans. For Showtime, viewers will have to pay a $10.99 monthly charge after a free seven-day trial. Here's the complete list of Hulu Live TV channels.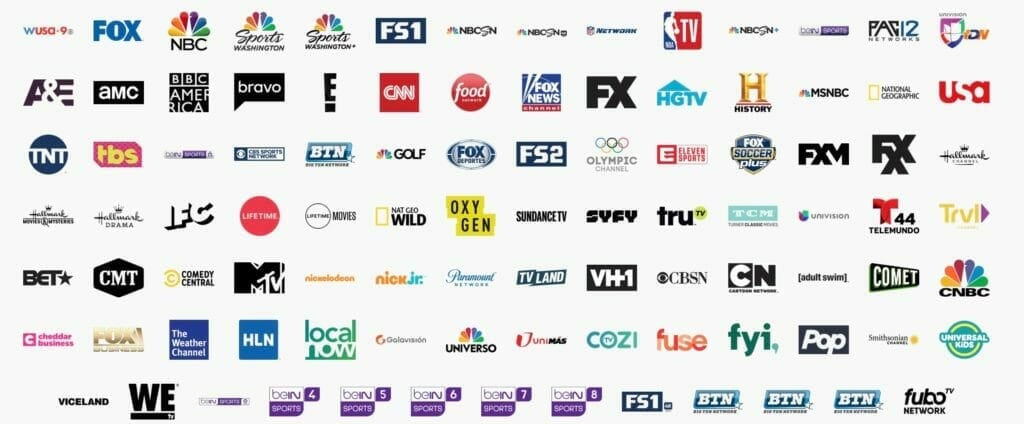 Cost: $10.99 per month for Showtime | $44.99 for your first month and $54.99 per month thereafter for FuboTV (after a 7-day free trial)
Devices: Roku, Apple TV, Amazon Fire, Android TV, iOS and Android devices
If you're a big sports fans, FuboTV is probably the best streaming service option for you. Another plus for FuboTV is that the streaming service also showcases some of the best local TV coverage of any of its competitors. With Showtime on FuboTV, it's also a great place to watch movies. Here are the complete FuboTV channels list and our FuboTV review.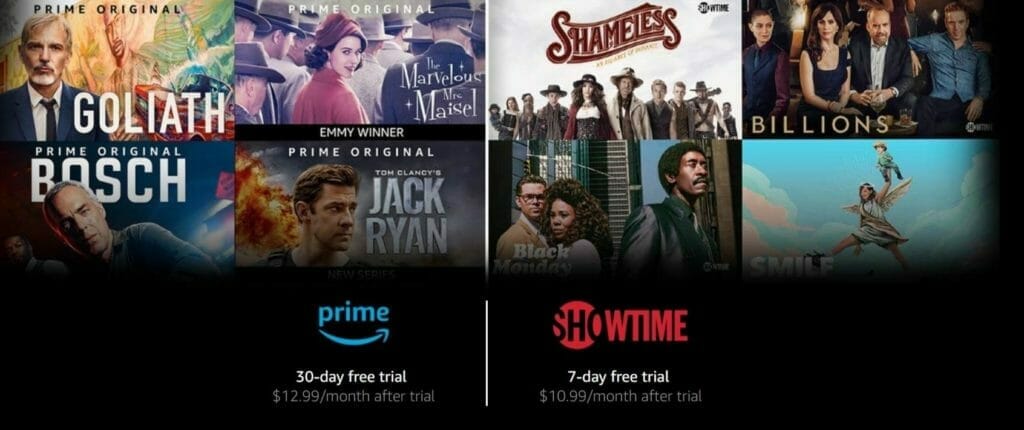 Cost: $10.99 per month (after a 7-day free trial) for Showtime | $119.99 per year for Prime
Devices: Amazon Fire Stick, Fire TV, Fire tablets, and Fire phone; Roku, Google TV, TiVo, Nvidia Shield, PlayStation 3 and 4, Xbox One, Nintendo Wii
If you'd like a one-stop shop for all your streaming needs, Amazon is exactly the streaming service you need. Plus, after a seven-day free trial, you can add Showtime for $10.99 per month from one centralized media center. This is about as easy as it gets to live stream Showtime and to watch Davis vs. Nunez.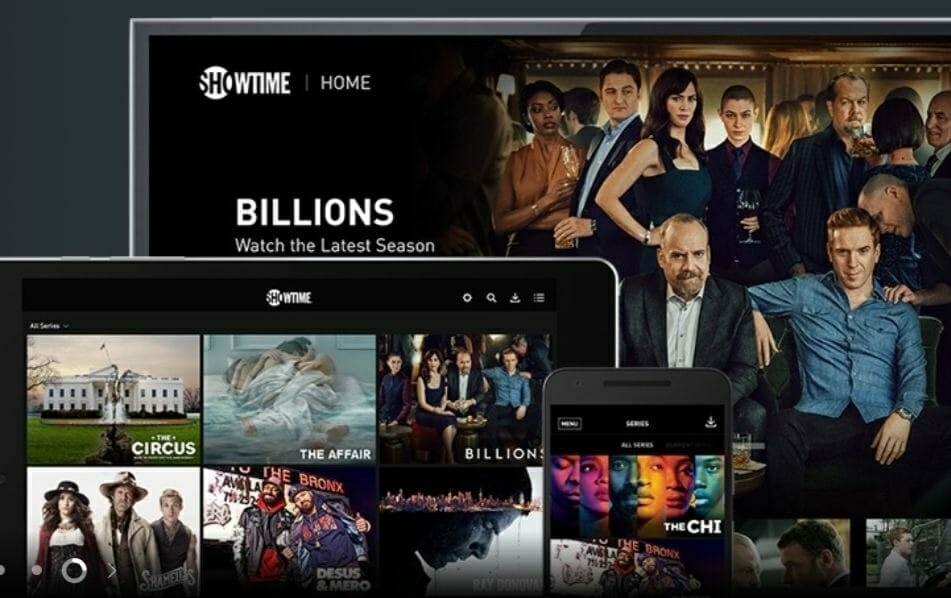 Unlike most of the streaming services, Showtime, every once in a while, gives you an extended free trial of 30 days instead of the standard seven. Unfortunately, this is not one of those times. For now, you get a free seven-day trial with the app, and after that, it costs $10.99 per month (don't worry, you can cancel any time). If you want to stream Davis vs. Nunez directly through Showtime, this is the way to do it.
"Tank" Davis vs. Nunez: Why it matters
Davis (22-0, 21 knockouts) might be one of the most purely talented young fighters in the game today. But there's been something lacking about his career. He's won two 130-pound world titles, but he's also been seen at times as undisciplined and lackluster. He knows he has to be better than that.
"To be honest, it's not just about this fight. It's about maturing as a fighter," he told reporters recently. "I am 24 years old now, I will be 25 in November. I have a daughter who [is turning 1]. I have matured not only as a man but as a fighter as well. I know what's in front of me. I am living in the moment right now. I know what I have to focus on now. I know it's a big task in front of me, now and in the future. But my focus is on right now. I feel like the love is here right now and I don't want to look past that. I want to soak it all in.
"Being the face of boxing is a fight away."
On Saturday, he'll get to be the face of Baltimore boxing, anyway. For just the second time in his career (and the first time since 2013), Davis will fight in front of his hometown fans. Even though he's a +10,000 favorite, meaning you'd have to bet $10,000 to win a paltry $100, there's always a chance he could acquiesce to the added pressure he'll face while fighting in Baltimore.
Or Nunez (21-2, 19 KOs) could be better than most people think. Not much is known about Nunez, because he's fought all but one bout of his career in his native Panama. The biggest win of his career occurred 13 months ago when he knocked out undefeated prospect Elvis Torres in the first round, and Nunez clearly has power.
But Davis can probably take whatever Nunez can offer. Though Davis hasn't always been outstanding against lower levels of competition, he did major damage in the first round vs. former world titlist Hugo Ruiz in his last fight in February to score the early knockout.
Either way, Nunez expects plenty of action.
"If you look at our records, it's two rivals that the percentage of knockouts are high," he said. "  … This fight is going to be action-packed, because we're both knockout artists."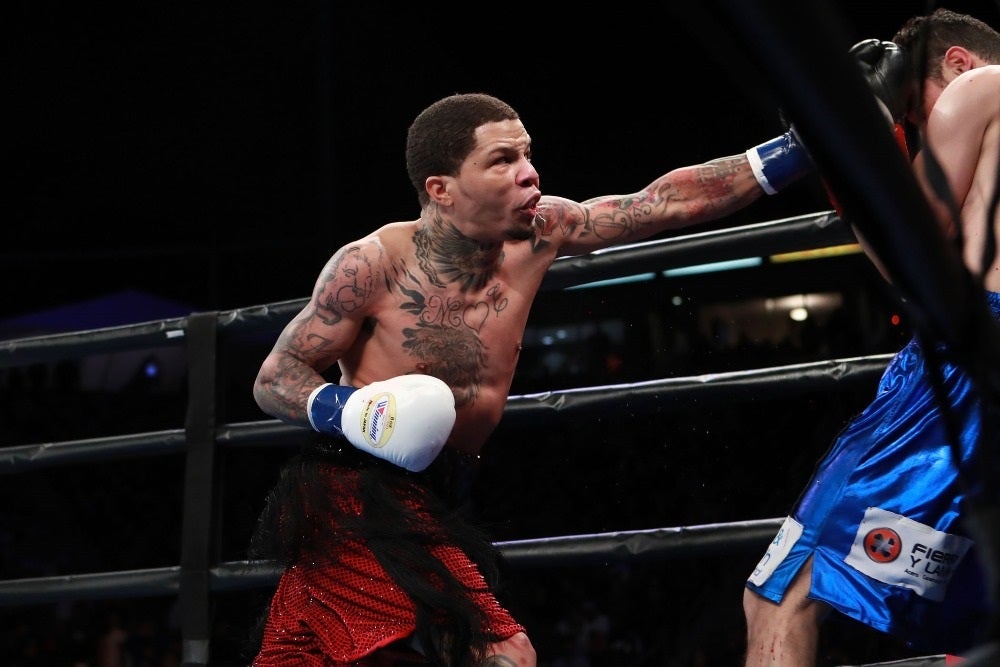 Gervonta "Tank" Davis vs. Ricardo Nunez live stream schedule
Main card | 9pm ET on Showtime
Gervonta Davis vs. Ricardo Nunez
Yuriorkis Gamboa vs. Rocky Martinez
Jezreel Corrales vs. Ladarius Miller
Undercard | 6:30pm ET on Showtime Sports' Facebook and YouTube pages
Richardson Hitchins vs. Tyrone Crawley
Malik Hawkins vs. Johnathan Steele
Dylan Price vs. Samuel Gutierrez
For a year-round sports fix, sign up here to receive our weekly boxing newsletter. You'll hear about all the biggest fights and best knockouts from the Daily Dot's streaming sports guru Josh Katzowitz.
The Daily Dot may receive a payment in connection with purchases of products or services featured in this article. Click here to learn more.