Bounty hunter Jango Fett was so good at his game that his clones were used to form two galactic armies. His son (also a clone), Boba sold his gun to the highest bidder. In his case, a Dark Lord of the Sith named Vader. Now, the tale of a third, yet-to-be-named Mandalorian will finally be told.
The Mandalorian focuses on an independent bounty hunter, set five years after the collapse of the empire, also known as the events of Return of the Jedi, for those not well-versed on Star Trek lore. Twenty-five years before the emergence of the First Order, the series will follow the travels of this lone-gunfighter selling his trade in the outer reaches of the galaxy, far from the authority of the New Republic. Written and created by Jon Favreau and featuring a star-studded cast including Giancarlo Esposito, Nick Nolte, and Pedro Pascal, this anti-hero led series offers yet another fantastic tale set in the Star Wars universe.
Here's everything you need to know to stream The Mandalorian.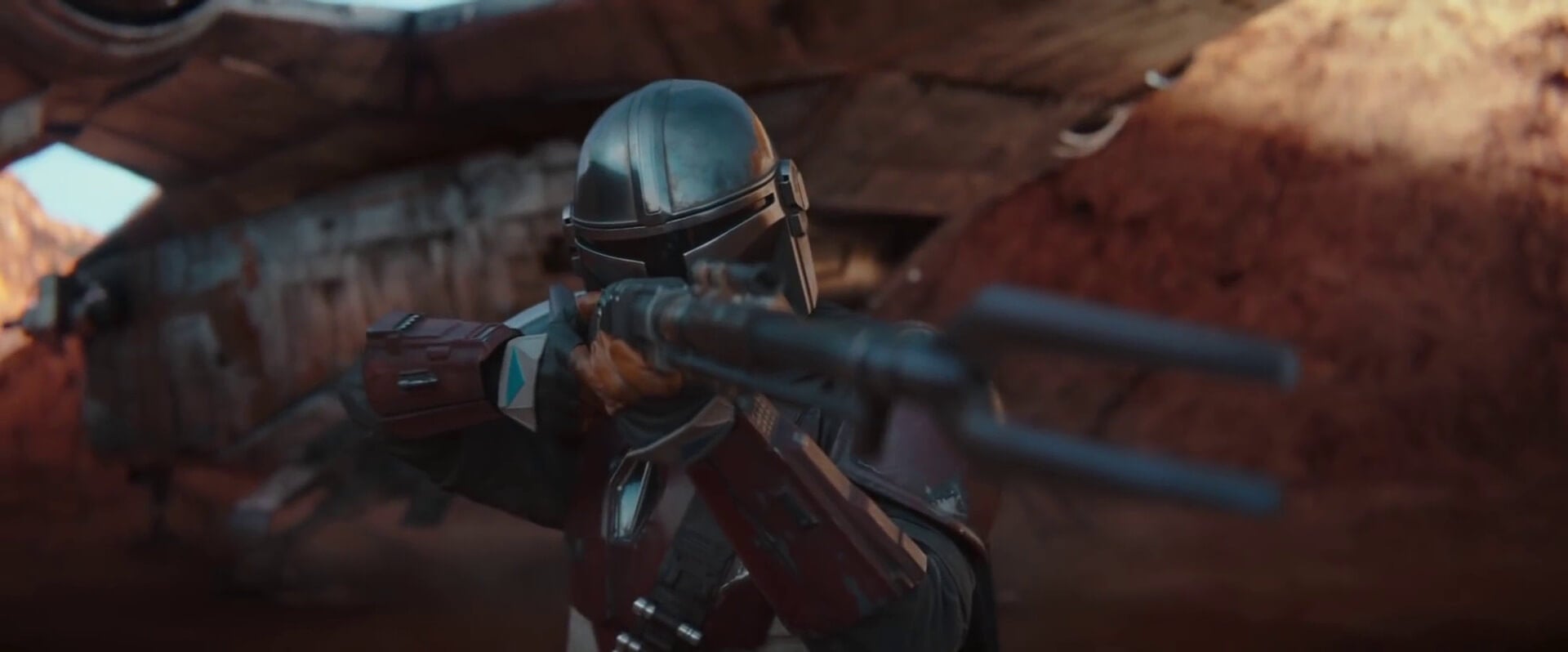 What is The Mandalorian?
Launched: November 2019
Airtime: Season 2 premiers Friday, October 30.
Channel: Disney+
Genre: Sci-fi action drama
Starring: Pedro Pascal as the titular Mandalorian, Gina Carano as Cara Dune, Nick Nolte as Kuiil, an Ugnaught, Giancarlo Esposito as Moff Gideon, Carl Weathers as Greef Carga, Omid Abtahi as Dr. Pershing, Werner Herzog as The Client, Taika Waititi as the voice of IG-11, Bill Burr as an unnamed outlaw, Ming-Na Wen as Fennec Shand, Natalia Tena as an unnamed Twi'lek bounty hunter, Julia Jones as Omera
Seasons: 2
Status: Pending
The Mandalorian Reviews
What the critics are saying:
"Left with mostly just his voice to act with, Pascal gives Mando some hints of snarkiness, if not humor; by and large, he comes off as a business-first ballbuster. (And truth be told, no one wants a quippy Mandalorian.) Weathers and Herzog fit comfortably into this world, in their brief intros, and it'd be great to see more of Nolte's Kuiil." –Matt Webb Mitovitch, TVLine
"The Mandalorian offers gorgeous production design, vivid world-building, an adorable baby creature and a hilariously broad performance by far-out filmmaker Werner Herzog in a small but memorable villain role. Though the first three episodes move slowly, the combination of glacial plot development and ample combat gives them a sort of comic-book feel." –Judy Berman, Time
How to stream The Mandalorian
Disney+ offers one of the most beloved libraries of streaming content online. Namely, 500 Walt Disney Studios movies and 7,000 episodes of Walt Disney Television. It also includes selections from Pixar, Marvel, Star Wars, and National Geographic. Al being members of the Disney family, as well as 30 seasons of The Simpsons. Plus, like any streaming service worth its salt, there are exclusive original productions including Lady and the Tramp, Wandvision, Monsters at Work, and The Mandalorian. One subscription works on up to four devices, and you can even download content directly to your device to watch anytime.
---
Daily Dot Disney Plus Guides
---
Disney Plus Genre Guides
---
---