Perhaps I just don't understand of French humor. In fact, if I were to describe exactly what "French humor" is based upon my viewing of Netflix's Until Dawn alone, I'd highlight the popularity of jumping out at and scaring people, either while disguised behind a clump of stuffed animals or simply under a thin, boring sheet. Netflix markets Until Dawn as a spooky comedy series, featuring some of France's most hilarious comics gunning to remain the bravest inside a haunted house. Unfortunately, the series' supposed haunts and laughs appear to be only that, without much comedy or horror to fulfill its potential.
Until Dawn

RELEASE DATE:
Jan. 10, 2020
STREAMING:
Netflix
A haunted house of comedians try to outwit one another but muster little more than background entertainment.
There are many things I could say about Until Dawn, but much like this eight-episode first season with run times as low as 16 minutes, I will keep it short. In each episode, three comedians, more often than not two men and a woman, explore an alleged historical building haunted by the people who once lived there and "face their fears." Between midnight and dawn, they go on three different missions with the goal of making a connection with the spirits. At the end of the lock-in, the biggest chicken of the evening gets punished. It's an interesting premise, to be sure, sicking a group of comedians in a haunted house and seeing who can scare whom the most.
But as executed, this series wasn't entertaining enough to keep me intrigued. The ghost stories felt hollow, the historical background lacking crucial detail to bring a story of anger to life and connect audiences to the spirits themselves. The challenges, repurposed throughout the series, felt boring by episode four. Divining rods? Check. Energy monitors? Check. Baby dolls? Triple check. Rarely are participants dared to do anything truly interesting. In the second episode, one comedian must connect with a ghost by laying in red-colored water in the tub where she was killed. By the third episode, however, such comparatively bold ideas are long gone.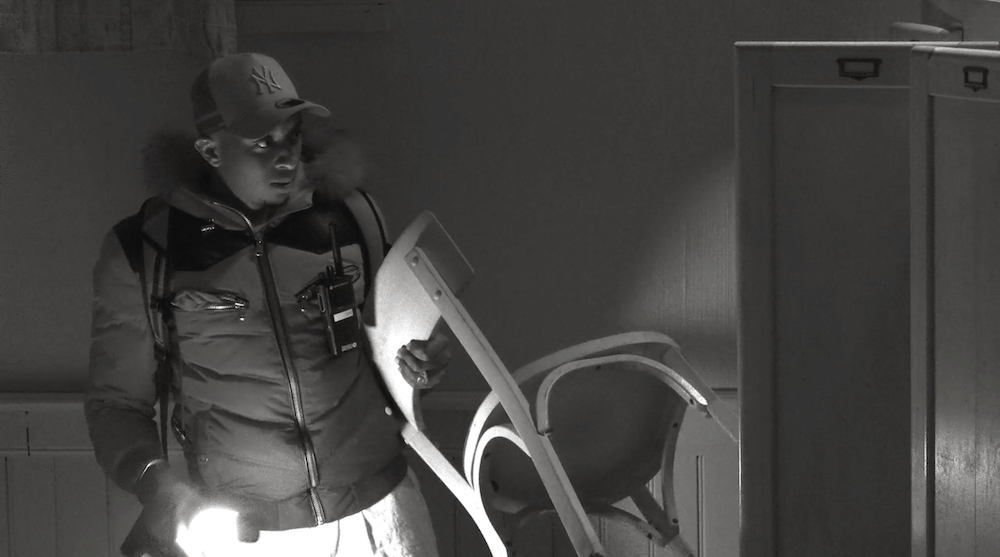 And then there are our comedians. I imagine that bedsheet ghost jokes are the physical equivalent of punching down in the prop comedy world. Rarely did cast members use their comedy and improvisational backgrounds to creatively shock their rivals, but instead focused on cheap tricks to catch them off guard. Beyond many reliable jump-scares, the most exciting, scary practical jokes were the ones in which comedians pretended to be affected by their environment, convincing their fellow cast members that they couldn't be in on the joke because they were possessed themselves. But those performances were few and far between.
At worst, Until Dawn is another lackluster Netflix Original series that, unless you know French, you can't even put on to vaguely pay attention to while doing tasks around the house. At best, it's distracting, semi-escapist reality TV that gives you something to watch when you have no ambitions to follow a show that requires more energy than reading captions.
Still not sure what to watch tonight? Here are our guides for the absolute best movies on Netflix, must-see Netflix original series, documentaries, docuseries, and movies. 
Looking for something more specific? Here are our Netflix guides for the best war movies, documentaries, anime, indie flicks, true crime, food shows, rom-coms, LGBT movies, alien movies, gangster movies, Westerns, film noir, and movies based on true stories streaming right now. There are also sad movies guaranteed to make you cry, weird movies to melt your brain, old movies when you need something classic, and standup specials when you really need to laugh. Or check out Flixable, a search engine for Netflix.