Netflix's medical documentary series Unnatural Selection is a roller coaster ride. It starts with the hope of unlimited possibility and ends with a death, a police investigation, and soured optimism. Such is the winding road to progress.
Unnatural Selection
RELEASE DATE:
10/18/2019
DIRECTORS:
Joe Egender, Leeor Kaufman
STREAMING:
Netflix
On the precipice of a scientific revolution, 'Unnatural Selection' presents the pros and cons of biohacking, as well as the moral and ethical questions around it.
Unnatural Selection covers the science of biohacking, a practice that seeks to replace parts of our DNA. It's a sort of DIY approach to science that can operate outside the typical constraints of federal regulations. Over the course of four hours, Unnatural Selection makes the case for and against biohacking in a way that is both frustrating and fascinating. It follows a handful of people as they navigate the pros and cons, delivering a compelling crash course on a thorny issue.
The series spends most of its runtime offering both the brightest and bleakest outcomes. On the positive end of the spectrum is a young boy named Jackson Kennedy. Kennedy wants nothing more than to be an astronaut and aspires to be the first person to go to Mars. But he has a genetic condition that is sapping his eyesight and will soon leave him permanently blind, dashing his dreams. Unnatural Selection leans heavily on this emotional angle, and at times it feels manipulative. You see a case like Kennedy's and think, "Of course we should help him if we have the ability."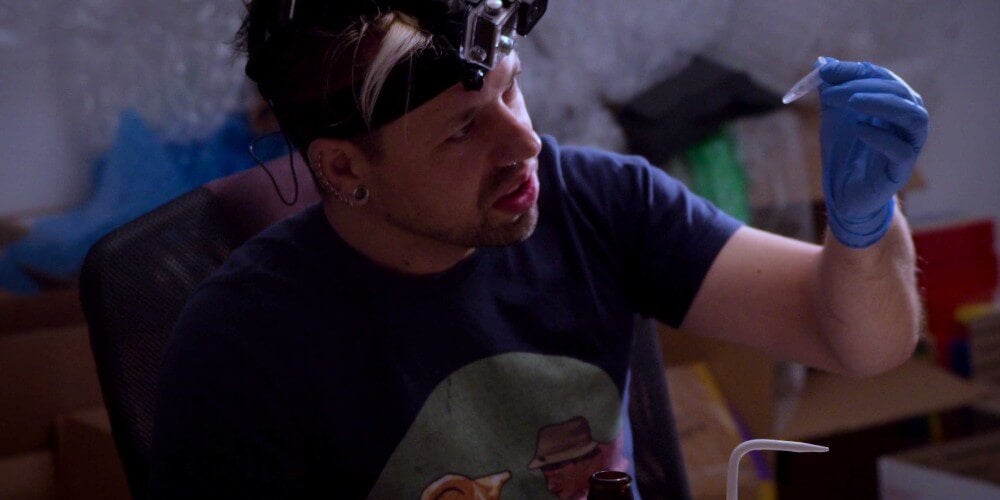 Early on, we meet Dr. Jennifer Doudna, a biochemist best known for her work with genome editing technology CRISPR/Cas9. In the simplest terms, CRISPR opens up the possibility for us to manipulate our genes in order to "fix" issues such as degenerative disease. The healing potential of this technology is immense, but so is its capacity for harm. For example, we can theoretically eradicate malaria, which we see scientists in Africa working on. But what if CRISPR were militarized? Actually, there is no "what if," because if we can manipulate biology for good, somebody will inevitably harness it for bad.
At its best, Unnatural Selection channels a renegade energy. Dr. Josiah Zayner brings a cavalier spirit to both biohacking and the series. A biophysicist and former NASA employee, he believes the tools for biohacking should be available to everyone, so he sells kits online directly to customers. Dr. Zayner's concerns about regulations and financial interests are justified and borne out over the course of Unnatural Selection. So, too, are the concerns levied by his critics.
Another major player in the series is Aaron Traywick, CEO of Ascendance Biomedical. Traywick does not want to wait to bring the spoils of biohacking to the public either. His company is working on a treatment for HIV, and Traywick finds a willing test subject in Tristan. Under intense scrutiny from the public, it quickly becomes clear that Traywick and Ascendance may not be in this business strictly for the advancement of science.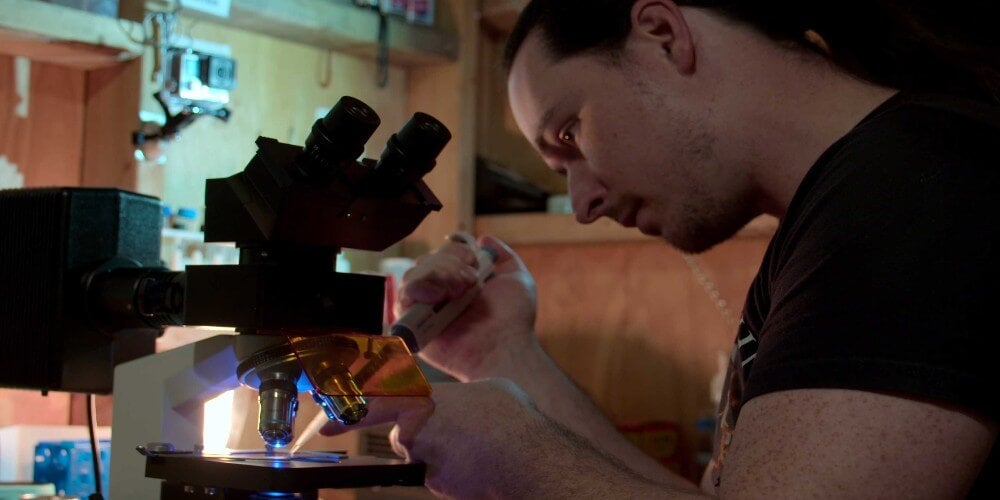 Unnatural Selection raises a host of compelling questions and ethical issues. Viewers see how tantalizingly close we are to revolutionizing everything we know about medical science, disease, and evolution. My biggest takeaway from the show is that humans are capable of incredible things, if only we could get out of our own way. I already knew that, but seeing it through the lens of this series gave me a greater appreciation for our potential, and greater frustration over our ignorance. Consider young Jackson Kennedy, whose genetic blindness can be corrected—to the tune of $850,000.
Unnatural Selection doesn't traffic in heroes and villains, but it finds a familiar boogeyman in Jeffrey Marrazzo, the CEO of drug company Spark Therapeutics. We've all heard horrifying tales of medical care leading to financial ruin, but there's a special kind of fury that will course through your veins when you hear Marrazzo counter a question about the cost of Kennedy's treatment by asking the "value of sight in a child."
Biohacking is undoubtedly a slippery slope. But Unnatural Selection makes it clear that we're heading toward the inevitable and aims to spark necessary conversations about the contentious practice. As someone who knew very little about biohacking, I found Unnatural Selection to be a compelling experience. It's entertaining, it's informative, and it feels urgent.
Still not sure what to watch tonight? Here are our guides for the absolute best movies on Netflix, must-see Netflix original series, documentaries, docuseries, and movies.
Looking for something more specific? Here are our Netflix guides for the best war movies, documentaries, anime, indie flicks, true crime, food shows, rom-coms, LGBT movies, alien movies, gangster movies, Westerns, film noir, and movies based on true stories streaming right now. There are also sad movies guaranteed to make you cry, weird movies to melt your brain, old movies when you need something classic, and standup specials when you really need to laugh. Or check out Flixable, a search engine for Netflix.