Netflix's diaspora drama Tigertail, written and directed by Alan Yang, made me cry. The film follows Pin-Jui (Tzi Ma in the present and Hong-Chi Lee in the past), a Taiwanese man looking back on the regrets of his life as he mourns the loss of family and attempts to repair his relationship with his adult child Angela (Christine Ko).
Tigertail

RELEASE DATE:
April 10, 2020
DIRECTOR:
Alan Yang
STREAMING:
Netflix
In this story of relationships, passion, and love, 'Tigertail' follows a Taiwanese man looking back on the regrets of his life as he mourns the loss of family and attempts to repair his relationship with his adult child.
Pin-Jui recalls growing up on his grandparents' rice farm, working at the factory with his mother, and leaving his life behind to follow his would-be dream of living in America with his new bride, attempting to pinpoint where he lost himself. I cried at the film's conclusion, but not for Pin-Jui and Angela. Instead, I shed tears for what I saw in their relationship that I continue to lack in my relationship with my own immigrant mother.
This coupled with the film's rich cultural context and critical look at Pin-Jui, Tigertail is a relatable and touching depiction of an immigrant's story, which Yang called a "fever dream" of his own father's dream of his past. Coincidentally streaming in a time when Asians and Asian Americans are violently targeted by bigots and racists during the novel coronavirus pandemic, Tigertail is a story of relationships, passion, and love across generations and continents.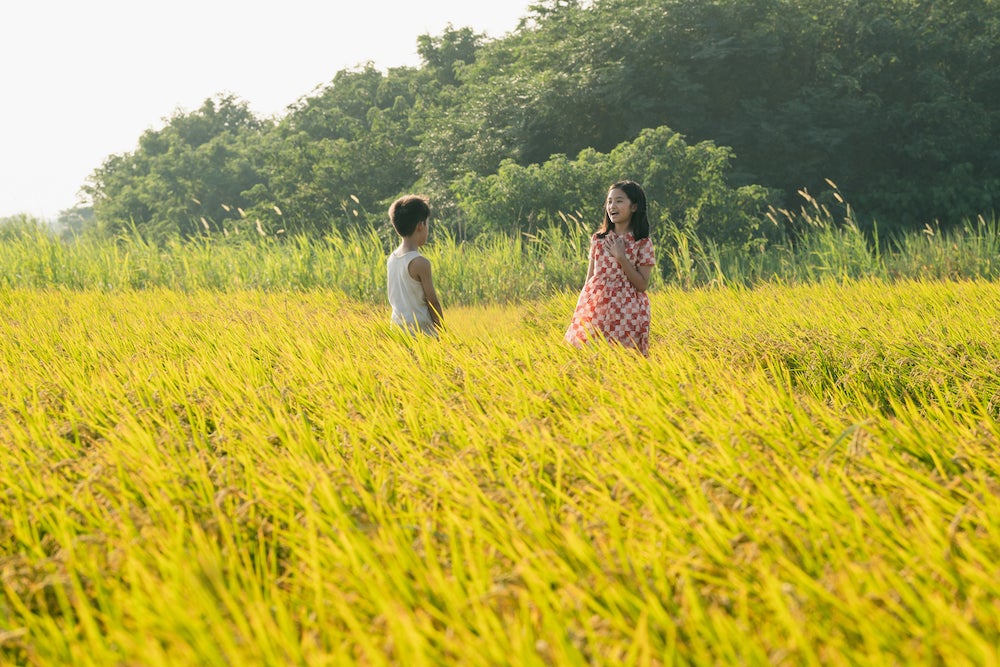 Tigertail flips between past and present, opening with Pin-Jui meeting Yuan (Yo-Hsing Fang in the past and Joan Chen in the present). The two reconnect as young adults, growing close as a couple while Pin-Jui works an unsafe factory job with his mother. Pin-Jui loves music and dancing, and dreams of a better life for his mother. So when an opportunity to leave for the U.S. falls in his lap, he takes a different bride, Zhenzhen (Kunjue Li in the past and Fiona Fu in the present) and moves to New York.
Pin-Jui's life unfolds in similar lore as many immigrant stories—he and Zhenzhen moved to a place where they know no one. He found a low-paying job in the neighborhood doing hard labor while his wife is at home, trying to make new friends on her own. It's familiar but comforting to see on-screen.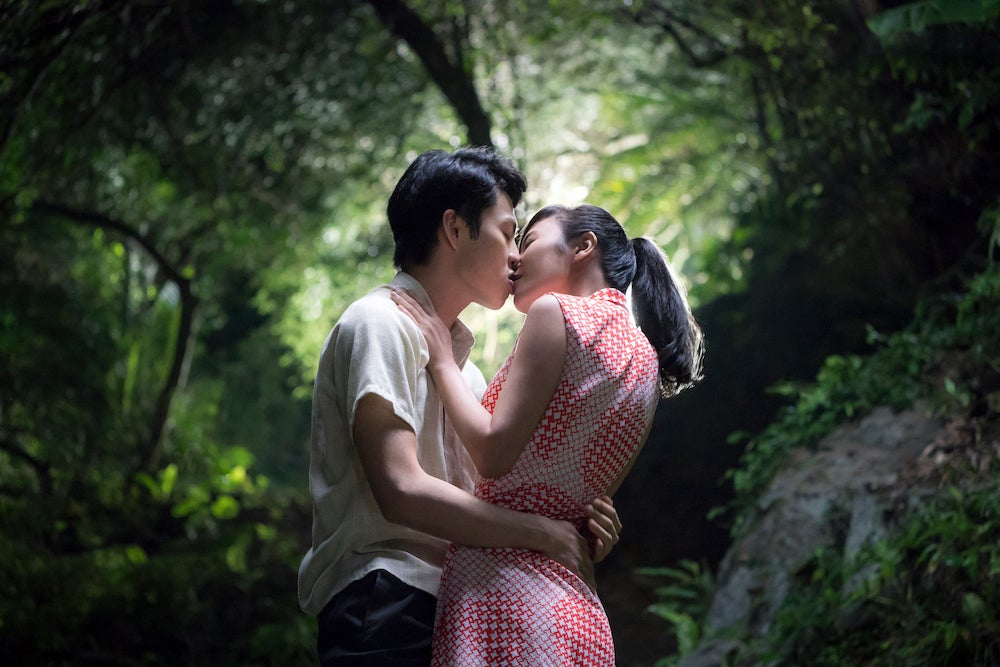 Tigertail is considerate in its focus on Zhenzhen and her interest in making new friends and expanding her life in New York, and on Pin-Jui's mother's decision on moving to the U.S. It's different in that it goes beyond the scope of the male protagonist to give room to the women in his life, dodging the familiar omission of female voices in such male-centric films.
The cuts between past and present can be kind of confusing, particularly cutting to the past within the present. But overall the narrative is simple enough to follow, playing with time and stretching what could seem like days of Pin-Jui's acclimation into years.
In the present, Pin-Jui is reckoning with the choices he's made, and the losses he's suffered in his family as a result. These include his inability to connect with his daughter Angela as she goes through a similarly difficult time in her life. Christine Ko delivers a compelling performance as Angela, seeking comfort from a parent who can't seem to let her in. Tigertail becomes slightly predictable as Pin-Jui begins to reconnect with the things he loves, but it's a joyful sequence to watch nonetheless.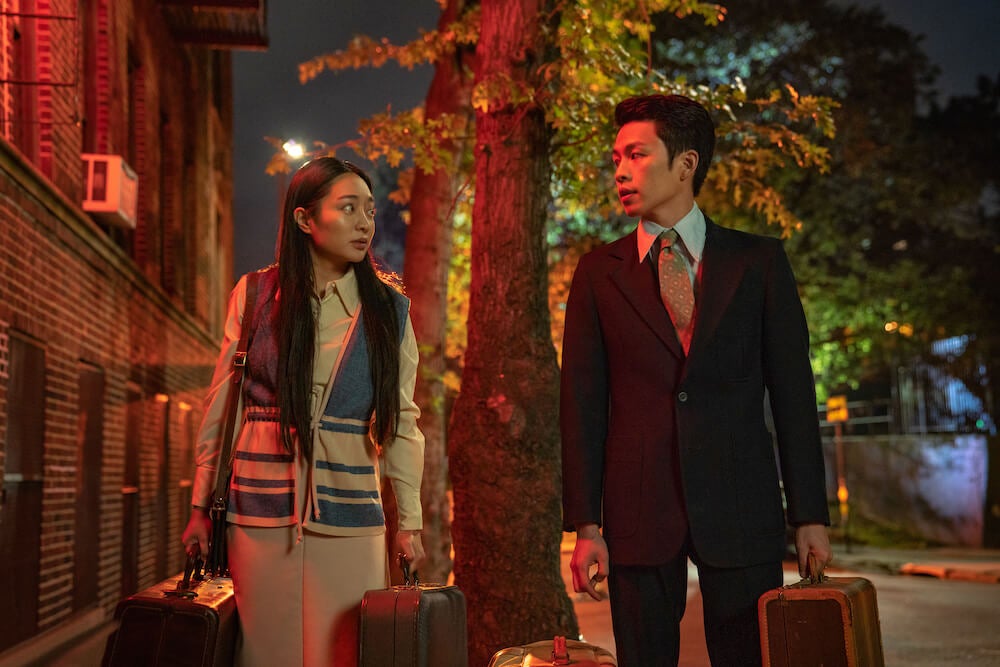 At the end, after fully reconnecting with his past, Pin-Jui is able to share his life with Angela, and it's in those scenes that I cried. I cried because I hold feelings toward my mother that I'll regret not trying to better understand her life, coupled with a feeling of being unable to do such thing even under such impending regret.
I wish there were things I could ask her about. About what her life was like before immigrating to the U.S. more than 30 years ago, uprooting her entire life in the UAE to anchor it in a small oil town in Texas with my father. She and I don't have the kind of strain that Pin-Jui and Angela, and yet their reconnection still brought me to tears, because as a child of an immigrant, Tigertail spoke to me in ways that most films and TV shows have not.
Fans of Yang will remember the "Parents" episode of his show Master of None with Aziz Ansari, in which the immigrant parents of Dev (Ansari) and Brian (Kelvin Yu) recall what it was like moving to the U.S. In rewatching that episode after Tigertail, the film seems to be a deeper continuation of the themes and narrative of the "Parents" episode, almost like the episode was a primer for the film itself.
Tigertail is a moving, hopeful film about the decisions we make in life, and a must-see for viewers searching for resolve amid a time of darkness.
Still not sure what to watch tonight? Here are our guides for the absolute best movies on Netflix, must-see Netflix original series, documentaries, docuseries, and movies.
Looking for something more specific? Here are our Netflix guides for the best war movies, documentaries, anime, indie flicks, true crime, food shows, rom-coms, LGBT movies, alien movies, gangster movies, Westerns, film noir, and movies based on true stories streaming right now. There are also sad movies guaranteed to make you cry, weird movies to melt your brain, old movies when you need something classic, and standup specials when you really need to laugh. Or check out Flixable, a search engine for Netflix.