During the early 1980s, a group of Israeli Mossad agents under the guise of "Operation Brothers" purchased the Arous Holiday Village, an abandoned beach resort off the coast of Sudan. Its purpose: to serve as a cover for smuggling thousands of Jewish-Ethiopian refugees from Sudan to Jerusalem, a journey known as aliyah. It's a narrative rooted in ancient Hebraic notions of exile and redemption, a return to the Holy Land through God's promise.
The Red Sea Diving Resort
RELEASE DATE:
7/31/2019
DIRECTOR:
Gideon Raff
STREAMING:
Netflix
This political thriller lands somewhere between 'Argo' and 'Munich' but without the emotional punch or nuance of either.
That should have been the foundation for Gideon Raff's pseudo-political Netflix thriller The Red Sea Diving Resort, a shame of a film that had the potential to shed light on a vital historical movement. Instead, the result is a tragically bland spy flick that spotlights white Israeli heroism at the expense of those who were actually persecuted.
The forever-smoldering Chris Evans stars as Ari Levinson, a reckless agent who pitches the harebrained scheme of posing as the head of a Swiss travel company to escort thousands of Ethiopian Jews through a bogus scuba diving lodge and into Israeli ships that will take them to Israel. It's a ridiculous idea, yet it worked, and it makes for an excellent movie plot.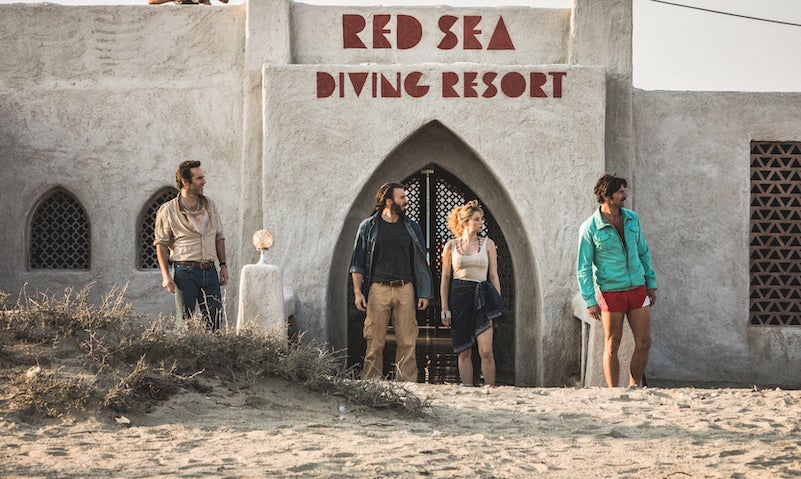 It's clear what The Red Sea Diving Resort is going to be from the start. The first scene involves Levinson going out of his way to save a young boy who, for whatever reason, was separated from his family. (Sudanese militants had long been persecuting Ethiopian Jews, and it seems highly unlikely that any mother would allow her child to wander out of view in such conditions.) When he gets back to the truck, Kabede Bimro (the talented Michael K. Williams playing a useless composite character) tells Ari he's crazy. That's the film in a nutshell: Black people get reduced to victims or despots who are at the mercy of paternalistic, good-hearted white Israelis who take ridiculous risks.
The Red Sea Diving Resort has some redeeming moments, such as the missions' successes. But Raff incorporates unusual bits of comedy into an entirely unfunny situation, life-and-death circumstances that the white characters could easily avoid altogether. Worse is the flattening out of all the Black characters, who get reduced to familiar tropes and stereotypes. (Gotham's Chris Chalk is an exception, reveling in darkness as the homicidal Sudanese head officer.)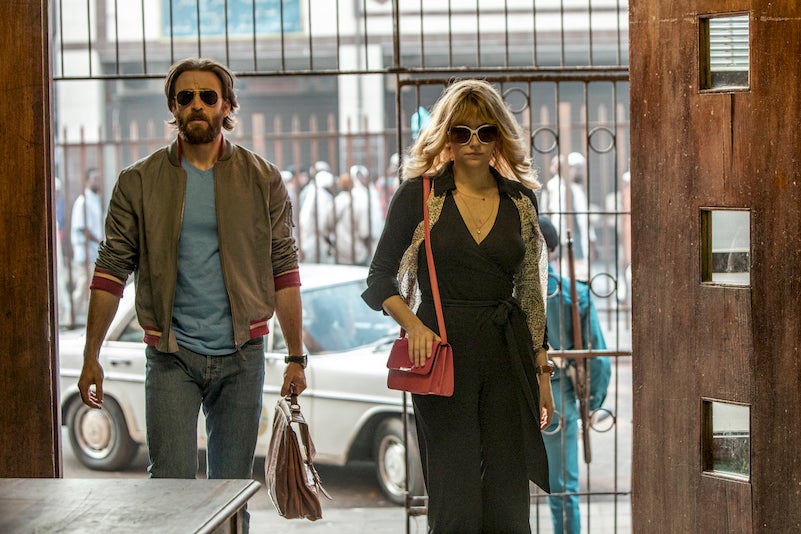 The film completely ignores the heroic middlemen, the African agents who put in the yeoman's work of connecting the refugees with Mossad (and American CIA) support. There's also zero explanation of how Sudan's chaotic condition came to fruition. Raff's script provides some inclusivity, but it's of the "All Lives Matter" variety and fails to recognize the casual dehumanization of Black people. Unless it is for purposes of genocide or greed, the Black characters retain no agency.
Landing somewhere between Argo and Munich but lacking the emotional punch or nuance of either, The Red Sea Diving Resort can only be called a disappointment. Raff had all he needed: talented actors and an exhilarating story that deserved cinematic treatment. It's a shame he reduced his film to hero worship of the worst kind.
Still not sure what to watch tonight? Here are our guides for the absolute best movies on Netflix, must-see Netflix original series, documentaries, docuseries, and movies.
Looking for something more specific? Here are our Netflix guides for the best war movies, documentaries, anime, indie flicks, true crime, food shows, rom-coms, LGBT movies, alien movies, gangster movies, Westerns, film noir, and movies based on true stories streaming right now. There are also sad movies guaranteed to make you cry, weird movies to melt your brain, old movies when you need something classic, and standup specials when you really need to laugh. Or check out Flixable, a search engine for Netflix.