Early in Monzón: A Knockout Blow, I found myself struggling to stay engaged. As the story unfolded, I kept asking myself, Why am I bored? The answer is clear: O.J. Simpson.
Monzón: A Knockout Blow
RELEASE DATE:
10/25/2019
DIRECTORS:
Jesus Braceras, Gabriel Nicoli
STREAMING:
Netflix
The story of Argentinian boxing legend Carlos Monzón—from his rise through the boxing ranks to his trial for the murder of his wife—suffers from slow pacing and a lack of drama.
As the subject of one of the definitive documentaries (O.J.: Made in America) and TV shows (The People v. O.J. Simpson) of the 2010s, Simpson has rendered Monzón inert. Covering the rise and fall of Carlos Monzón, an Argentinian boxing legend, Monzón tells its story with such narrow focus that it comes off as run-of-the-mill true crime storytelling. Yet I can't totally dismiss it. As a piece of dramatic television, it has numerous strong moments. But where its subject chased greatness, Monzón settles for mediocrity.
Monzón takes place over two timelines. The first starts on Valentine's Day 1988, when Monzón's second wife, Uruguayan model Alicia Muñiz, died. Monzón is charged and goes on trial for homicide. The second timeline tracks Monzón's life, from his impoverished childhood through his rise to boxing stardom, and his tumultuous life outside the ring. By focusing so much on Monzón's rise from a poor kid stealing food just to eat to becoming the undisputed world middleweight champion, the show banks on the audience's interest in Monzón as a person.
The problem is, his story is a dime a dozen. Monzón chased his boxing dreams when few believed in him. The man built and sustained his life with his fists. Those fists gave him the world and took it away. So what?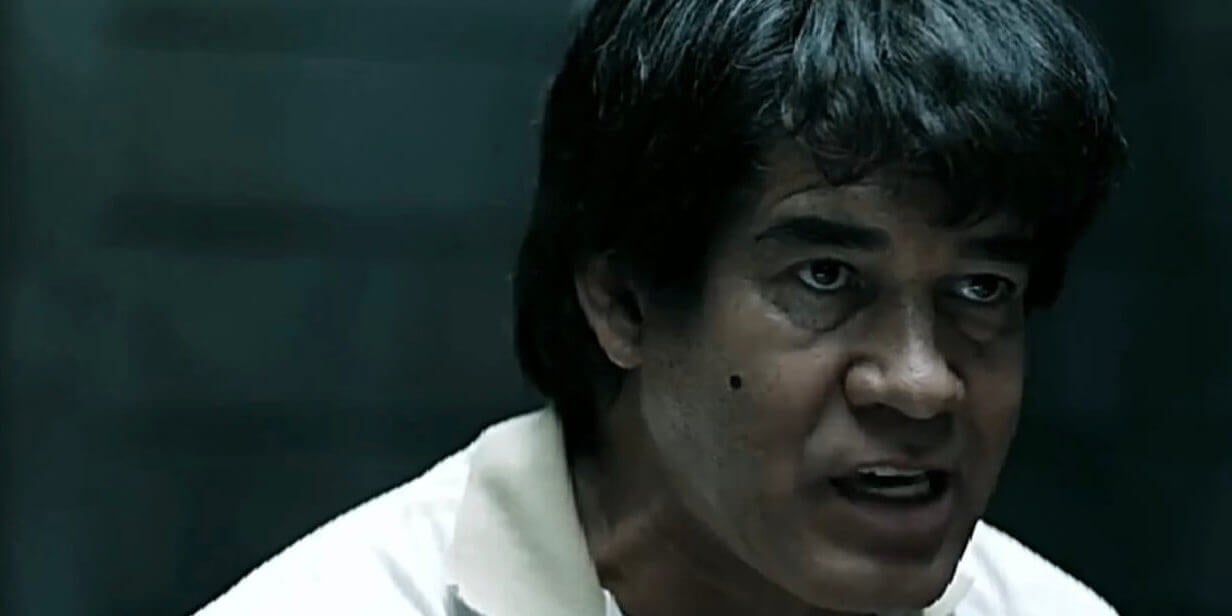 I don't know that I need another tale about a star athlete who was a shitty person. This is where Monzón tries my patience. As a dramatic story, Monzón's is one giant cliche. As a true-crime narrative, it's not particularly tantalizing. That sounds like a terrible thing to say, but the way Muñiz's death is dramatized in the terrifying opening scene leaves little doubt as to Monzón's guilt. The show spends so much time on the investigation that I kept waiting for the other shoe to drop. Surely, something would cast doubt on Monzón's guilt. Instead, everything we see in both timelines strengthens the case against the boxer. I don't know that we're supposed to believe Monzón's claim that Muñiz's death was accidental, but the writing feints that way enough to cast doubt.
Where the show's narrow scope really hurts is in its 15-episode runtime. I grew tired by the end of the second episode. By the sixth, I threw in the towel. The O.J. doc and show justified their runtimes, going beyond the story of a star athlete murdering his wife. Monzón desperately needs another gear. Dramatically, it plateaus almost immediately. If you find the case or Monzón himself compelling, that should be enough to carry you through. If you don't, Monzón becomes tedious. Fifteen episodes is simply too much to ask of viewers. 
The other elements of the show do little to redeem it. Monzón is an unlikable and uncompelling figure as seen here, despite the strong casting. Mauricio Paniagua portrays the boxer in his youth, while Jorge Román plays an older Monzón. Both men play him as a short-tempered man of few words. Paniagua gets a little more to do with the character, taking on Monzón's rise in boxing and his personal life. We see a few shades of the character, but everything about the man comes back to his temper and confidence. Román is limited to Carlos' time in jail. With the script giving him little to do, he can only strike the same note over and over.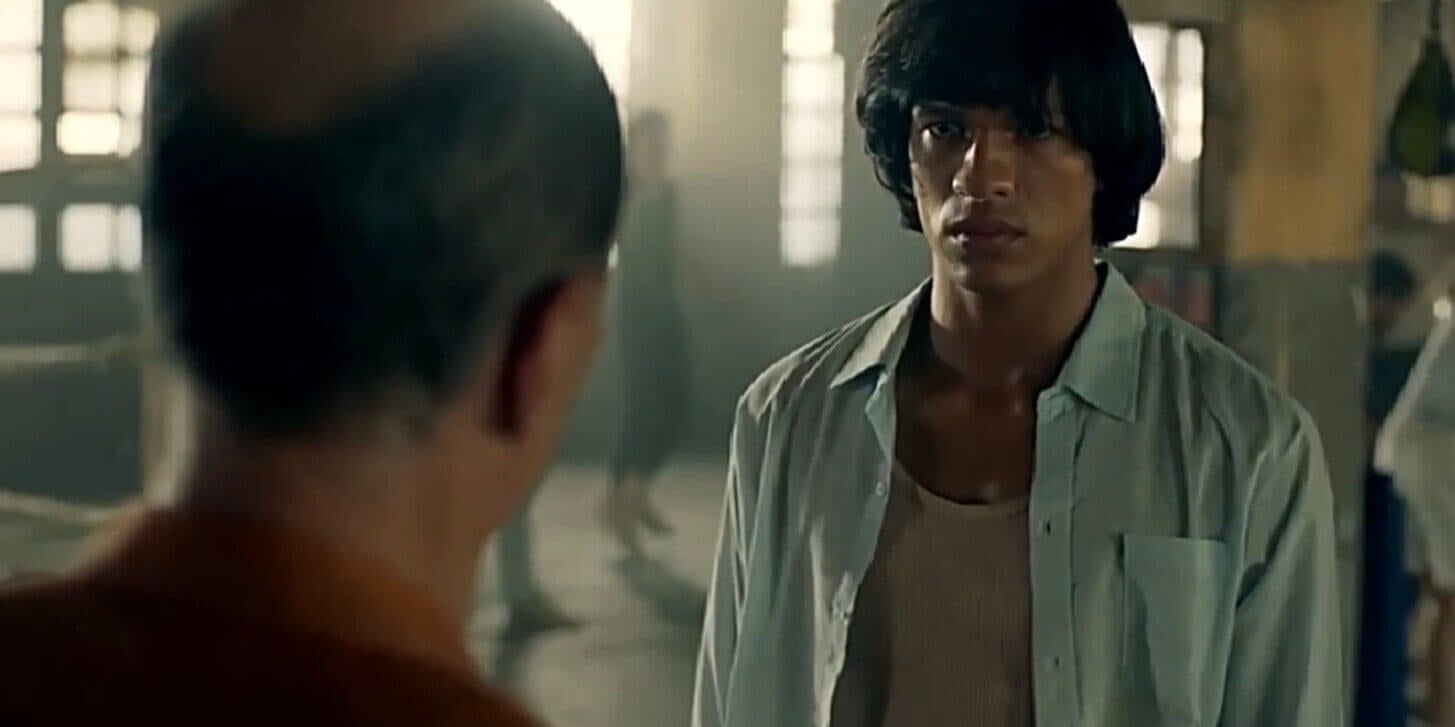 Monzón isn't a bad show. Under the guidance of showrunner Pablo E. Bossi, it's a slickly produced drama. The pacing is uneven, but the show can deliver the dramatic goods in small doses. This is evident in the episode endings. Whether it's a cliffhanger or just a strong moment, the show makes it easy to keep going. But those endings often make promises the rest of the show can't keep. Specifically, episode three ends with a witness coming forward who will surely sink Monzón's story. Three episodes later, you'll still be waiting for a follow-up. 
The show's pacing proves to be one of its biggest flaws. If you're not into the procedural aspect, you can just Google how the case resolved. If you're not into Monzón's character arc, you're in good company. There are too many scenes that play up the legend of Carlos Monzón. The juxtaposition of his rise and fall makes sense. The problem is that the show's strongest moments are in Monzón's biggest triumphs. Given what we know about the man and suspect of the character, it's in poor taste. 
These conflicting elements makes Monzón: A Knockout Blow a tough review. The show is good enough that I can't dismiss it outright, and its best moments will certainly keep viewers interested. But it isn't good enough for me to suggest anyone spend 15 hours watching it. I can't recommend a show that I have no interest in finishing.  
Still not sure what to watch tonight? Here are our guides for the absolute best movies on Netflix, must-see Netflix original series, documentaries, docuseries, and movies.
Looking for something more specific? Here are our Netflix guides for the best war movies, documentaries, anime, indie flicks, true crime, food shows, rom-coms, LGBT movies, alien movies, gangster movies, Westerns, film noir, and movies based on true stories streaming right now. There are also sad movies guaranteed to make you cry, weird movies to melt your brain, old movies when you need something classic, and standup specials when you really need to laugh. Or check out Flixable, a search engine for Netflix.