In the Shadow of the Moon might have worked better if it just stood still for a minute. After the film's Fantastic Fest premiere, director Jim Mickle said he wanted it to do for Philadelphia what David Fincher's Zodiac did for San Francisco. Unfortunately, this film is not Zodiac, and its protagonist's obsession with a killer becomes caricature by the film's third act. 
In the Shadow of the Moon
RELEASE DATE:
9/27/2019
DIRECTOR:
Jim Mickle
STREAMING:
Netflix
A time-travel crime drama that has too much going on.
Boyd Holbrook stars as Thomas Lockhart, a Philly police officer who aspires to be a detective like his brother-in-law (Michael C. Hall, whose Philly accent threatens to overshadow every scene he's in). It's 1988, and one night three people die in exactly the same way, their brains emptied out through their ears, nose, and eyes. Lockhart and his partner (Bokeem Woodbine) happen upon a suspect, Rya (Cleopatra Coleman), and chase her into the subway, but she's already familiar with Lockhart, and while attempting to arrest her she falls into an oncoming train. Oh, and that same night Lockhart's wife (Rachel Keller) dies while giving birth to their daughter, ostensibly to give him more of a hero's arc, but it's a plot device that's so tiresome I worried about what was next.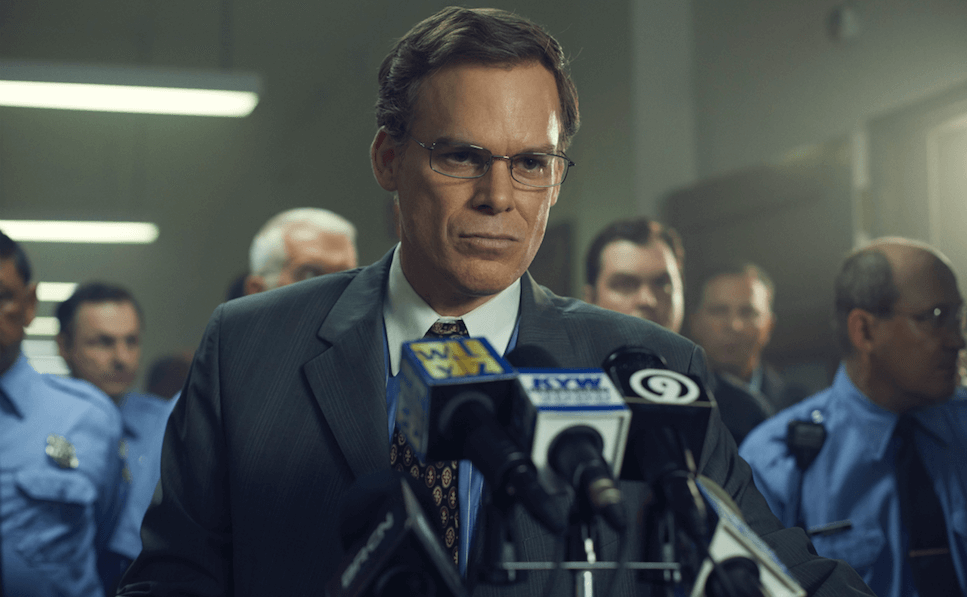 Mickle has already covered horror (Stake Land, We Are What We Are) and crime drama (Cold in July) and here he gets more ambitious by adding a time travel element. (The film opens on the year 2024, and a city in ruins.) After 1988, we jump to 1997, where single dad Lockhart is still obsessing over Rya, who has defied all odds and killed again. I was looking forward to Coleman having more to do, since the mystery revolves around her, but she is mostly just chased by Lockhart. The movie is about his journey, and that includes reuniting with him every nine years until he starts to resemble Avengers: Endgame Thor. Lockhart is a pretty lifeless character, but you're still swept along as he finds more clues about Rya. There's some surface scientific talk about isotopes, and how a certain nine-year lunar cycle can offer a bridge between timelines, but it's nothing that actually moves the plot forward.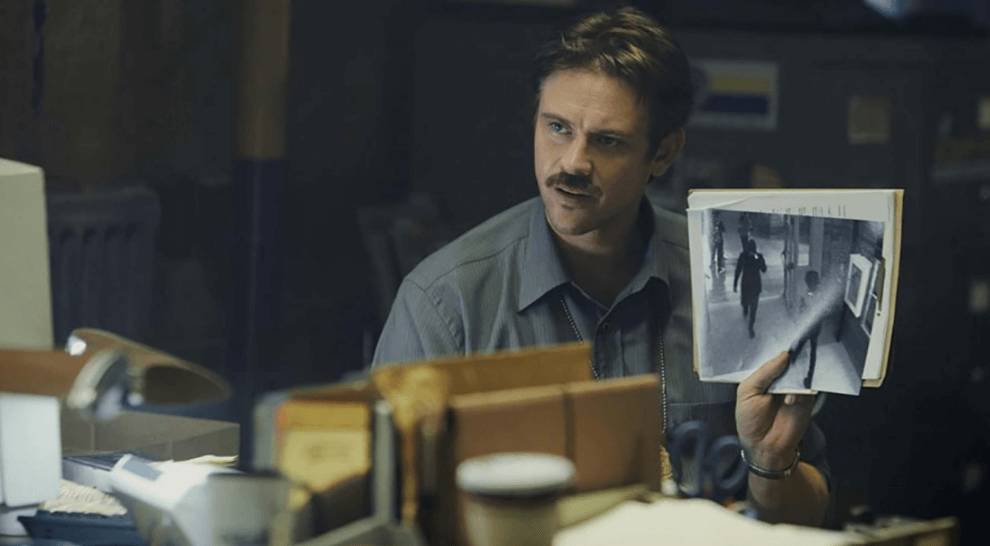 In the third act the tone becomes more sincere and we're given the big reveal, but the film bends over backwards to explain it in case we didn't get it. But it also doesn't really explain anything. The reasoning behind Rya's time-travel mission feels like it was written into a first draft and never updated, which is a shame because it had the potential to be interesting. 
In the Shadow of the Moon is part of a recent spate of mid-budget Netflix thrillers that follow a certain formulaic approach, and while they might be palatable for a wider audience, they don't exactly challenge the viewer. In the Tall Grass, which also debuted at Fantastic Fest, could fall into this category too: Movies with interesting conceits that are fed into the Netflix machine and sanded down for consumption. It's hard for a story to stand out. 
Still not sure what to watch on Netflix? Here are our guides for the absolute best movies on Netflix, must-see Netflix original series and movies, and the comedy specials guaranteed to make you laugh.