Pour one out for Netflix's new sitcom Brews Brothers. Like a triple IPA, this TV series won't go down easy for most viewers.
Brews Brothers

RELEASE DATE:
April 10, 2020
CREATOR:
Greg Schaffer
STREAMING:
Netflix
'Brews Brothers' follows two estranged brothers, Wilhelm and Adam Rodman, as they attempt to run a brewery together, despite sharing nothing in common except for their love of beer.
Brews Brothers follows two estranged brothers—Wilhelm (Alan Aisenberg) and Adam Rodman (Mike Castle)—as they attempt to run a brewery together, despite sharing nothing in common except for their love of beer. Along with their two loyal employees Sarah (Carmen Flood) and Chuy (Marques Ray), the Rodmans find themselves in a myriad of hijinks as they attempt to put their beer on the map in Los Angeles. These shenanigans include beer-loving monks, gay white supremacist bikers, and the addition of bodily fluids to beer.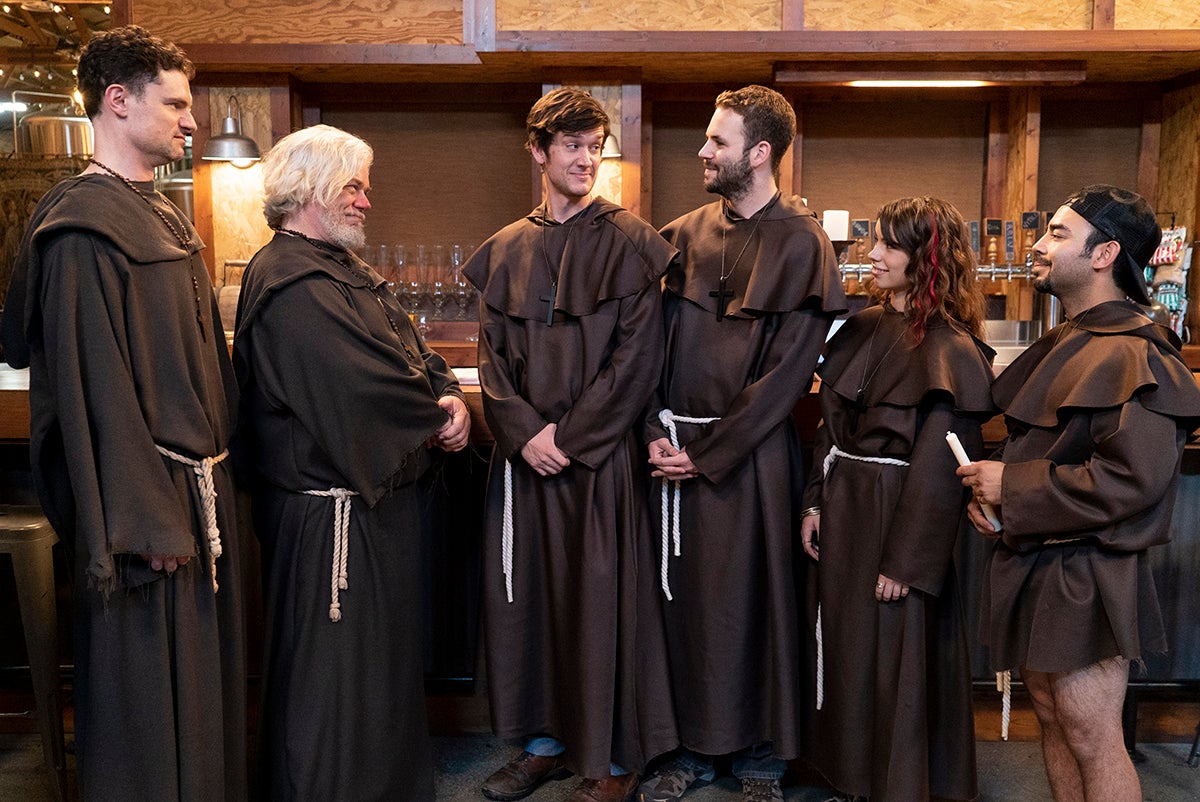 Viewers have likened Brews Brothers as the craft beer combination of The League and Curb Your Enthusiasm—which makes sense since director Jeff Schaffer contributed to all three. But there's one crucial distinction: those other shows are funny.
Brews Brothers is clearly made for the enjoyment of bros everywhere. The showrunners were more preoccupied with writing bad jokes about bodily excretions than they were with making a watchable series. If only the writers had focused half as much time on their jokes about craft beer enthusiasts as they did on butt-chugging. The show succeeds when it focuses on making fun of the hipster craft beer industry—which is unfortunately not enough for a series that's supposed to be centered around it.
The cast lacks character development, with each person remaining a mostly two-dimensional person for the season. As leads, Aisenberg and Castle do such a great job at selling their mutual hatred for each other that it's impossible to believe they ever find a way to work together as the show alludes. Flood's Sarah is the most tolerable character to watch as the voice of reason in the series. It would be nice if Brews Brothers spent more time on the supporting cast and explored their backstories and motivations.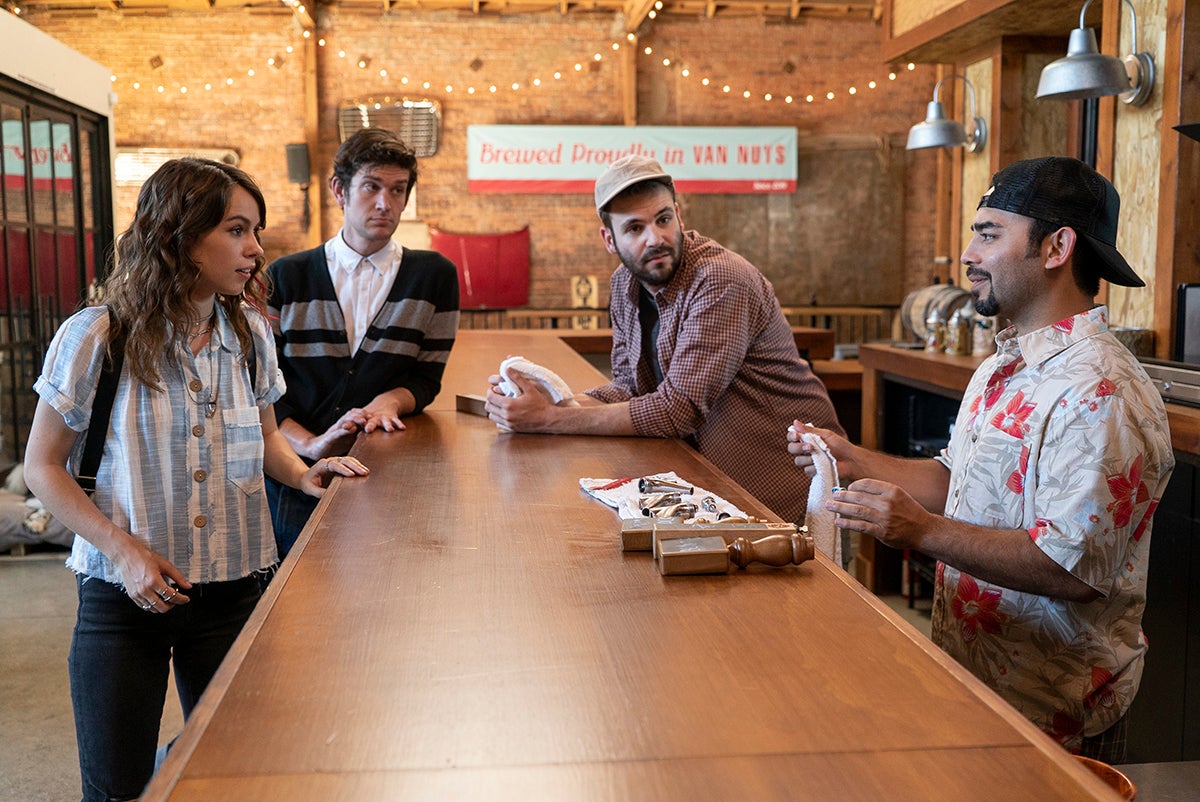 If you're absolutely sold on watching a TV show with this premise, you're in luck: Netflix already created it with Joe Swanberg's anthology series Easy, which includes a vignette about brothers Jeff (Dave Franco) and Matt (Evan Jonigkeit), who reunite to open a brewery but clash over how to run the business. Swanberg's dramedy features an eerily similar plot, along with the riveting storytelling and dynamic acting that Brews Brothers so obviously lacks.
Of course, everyone's palettes differ and bottom-of-the-barrel penis jokes might be your thing. If so, Brews Brothers just might be for you. But most viewers are better off skipping this one.
Still not sure what to watch tonight? Here are our guides for the absolute best movies on Netflix, must-see Netflix original series, documentaries, docuseries, and movies.
Looking for something more specific? Here are our Netflix guides for the best war movies, documentaries, anime, indie flicks, true crime, food shows, rom-coms, LGBT movies, alien movies, gangster movies, Westerns, film noir, and movies based on true stories streaming right now. There are also sad movies guaranteed to make you cry, weird movies to melt your brain, old movies when you need something classic, and standup specials when you really need to laugh. Or check out Flixable, a search engine for Netflix.