One of America's greatest exports is jingoistic entertainment. 
In the nearly two decades since 9/11, television has gotten much better, and American politics—with the exception of a brief respite in the early Obama years—have gotten much worse. The confluence of these two realities created a new genre of prestige spy show, spearheaded by 24 and Homeland, that lionized American intelligence operatives as they played their part in the War on Terror.
Bard of Blood
RELEASE DATE:
9/27/2019
DIRECTOR:
Ribhu Dasgupta
STREAMING:
Netflix
This sturdy secret agent thriller owes a clear debt to American prestige spy series like '24' and 'Homeland.'
Following in the footsteps of these series is Bard of Blood, an Indian spy thriller that debuted on Friday on Netflix. Its protagonists work for RAW (short for Research and Analysis Wing, India's foreign intelligence agency), but if names and nationalities were changed, Bard of Blood would feel like any CIA thriller released in America in the last 20 years. 
Protagonist Kabir Anand (Emraan Hashmi), code name Adonis, has a square jaw and a chip on his shoulder, just like Jack Bauer and Jack Ryan. His partner, Isha (Sobhita Dhulipala), evokes memories of Carrie Mathison, Clarice Starling, and every other brilliant female agent driven to excess by the sexism they've fought so hard against. 
The show unfolds just as you might expect. The dastardly Taliban have kidnapped four agents in Pakistan. The unrelenting and duplicitous Mullah considers beheading them in hopes of starting an international upheaval. Kabir swore he would never go back to the fold after the last time, but damn it, he's got to settle one last score.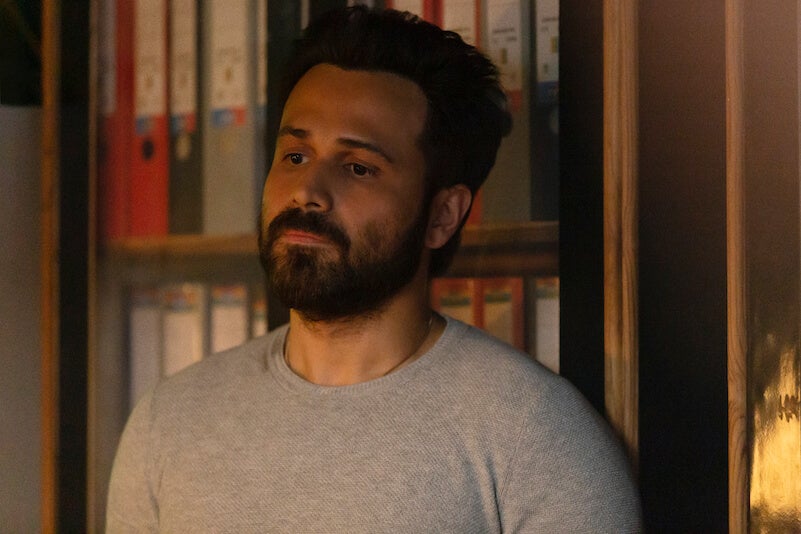 Bard of Blood is probably most similar to Homeland in its attempts to dress up its fairly conventional plotting with highbrow flourishes. In Homeland, it was Carrie's obsession with jazz. Here, Kabir has become an English teacher since leaving the service, and boy, does he love Shakespeare—hence the title. 
The show tries hard to force its fondness of the Bard into something deeper. Episodes derive their titles from Shakespeare quotes, and Kabir is throws out lines himself. But Bard of Blood is clearly not interested in interrogating Shakespeare's work and integrating it into the text. This is not Slings and Arrows.
Bard of Blood is a show about badass agents glowering as they sacrifice everything for their country and blow a lot of shit up along the way. Since India's geopolitical enemies are also Muslim, this means employing some of the same stereotypes and easy demonizations that American television has often indulged since the non-discovery of weapons of mass destruction.
Like 24 and Homeland, the show is often exciting. Tense action sequences, smart plotting, and strong acting keep it afloat. The production values here are appropriately high, as Bollywood movies and shows tend to be. In particular, the shots of the Afghan and Pakistani deserts are breathtaking. It's just too bad the writers couldn't find such beauty in the people who live there.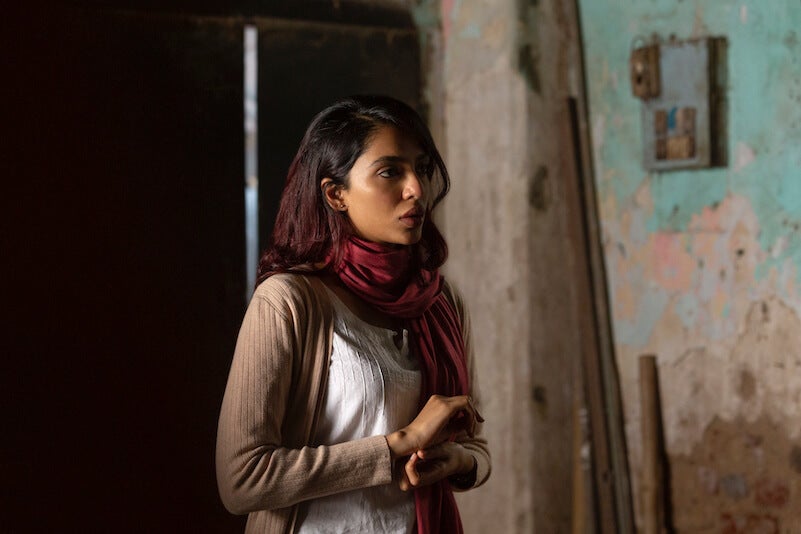 Overall, however, Bard of Blood suffers from the same shortcomings that often plague its American counterparts. It is difficult to make a superior artistic product while also toeing the line of nationalistic propaganda. Shakespeare did it with his Henry tetralogy, but, as this show points out, he was Shakespeare, and the rest of us aren't. 
Parts of this show become harder to watch the more you know about India's current political moment, with far-right prime minister Narendra Modi enacting often brutal, explicitly anti-Muslim policies. At times, watching Bard of Blood might give you the same feeling you get as an American watching the anti-Mexican propaganda of Sicario 2.
Shows like Bard of Blood serve as a keen reminder of how difficult it is to make a show like The Honourable Woman. That series, which took place in the middle of the present-day Israeli-Palestinian conflict, told its story with nuance instead of nationalistic bravado. The Honourable Woman also failed to gain a large audience and proved short-lived despite its awards season success.
Unfortunately, there are far more shows like Bard of Blood than The Honourable Woman, because they indulge the darker impulses of their audiences and are rewarded with good ratings. This isn't to say Bard of Blood is terrible, or even out of step with film and television being made around the world. It's just that the world might be a better place if that weren't the case.
Still not sure what to watch tonight? Here are our guides for the absolute best movies on Netflix, must-see Netflix original series, documentaries, docuseries, and movies.
Looking for something more specific? Here are our Netflix guides for the best war movies, documentaries, anime, indie flicks, true crime, food shows, rom-coms, LGBT movies, alien movies, gangster movies, Westerns, film noir, and movies based on true stories streaming right now. There are also sad movies guaranteed to make you cry, weird movies to melt your brain, old movies when you need something classic, and standup specials when you really need to laugh. Or check out Flixable, a search engine for Netflix.