The holidays are loaded with awkward, hilarious, and sometimes downright uncomfortable family interactions, something that Merry Happy Whatever takes full advantage of. The Netflix sitcom follows Emmy (Bridgit Mendler), Emmy's family, and her boyfriend Matt (Brent Morin), who are home in the Philadelphia suburbs for Christmas. 
Merry Happy Whatever
RELEASE DATE:
Nov. 28, 2019
CREATOR:
Tucker Cawley
STREAMING:
Netflix
Merry Happy Whatever is a Christmas-themed sitcom that tries to please everyone, at the cost of originality.
Emmy's father, Don (Dennis Quaid), is the patriarch of the family, and he has a tendency to meddle in each of his children's lives. That's bad news for Emmy, since Matt is essentially the polar opposite of Don. Don is a cop and a Catholic who wants the best for his daughter. Matt, a struggling musician, wants to marry Emmy; to impress Don, he tries to participate in the various holiday traditions, usually with lackluster results. 
Merry Happy Whatever includes a number of subplots involving the Quinn family members Sean (Hayes MacArthur), Patsy (Siobhan Murphy) and Kayla (Ashley Tisdale) and their in-laws, Joy (Elizabeth Ho) and Todd (Adam Rose). In the very first episode, Kayla's husband Alan (Tyler Ritter) asks her for a divorce in front of the entire family. In the aftermath, Kayla finds herself questioning her sexuality. 
Kayla's story arc is the only one that feels like it has substance or like it was thought about as more than just a punchline. She confides in Matt, and they become much closer for it, leading to an eventual resolution for both characters.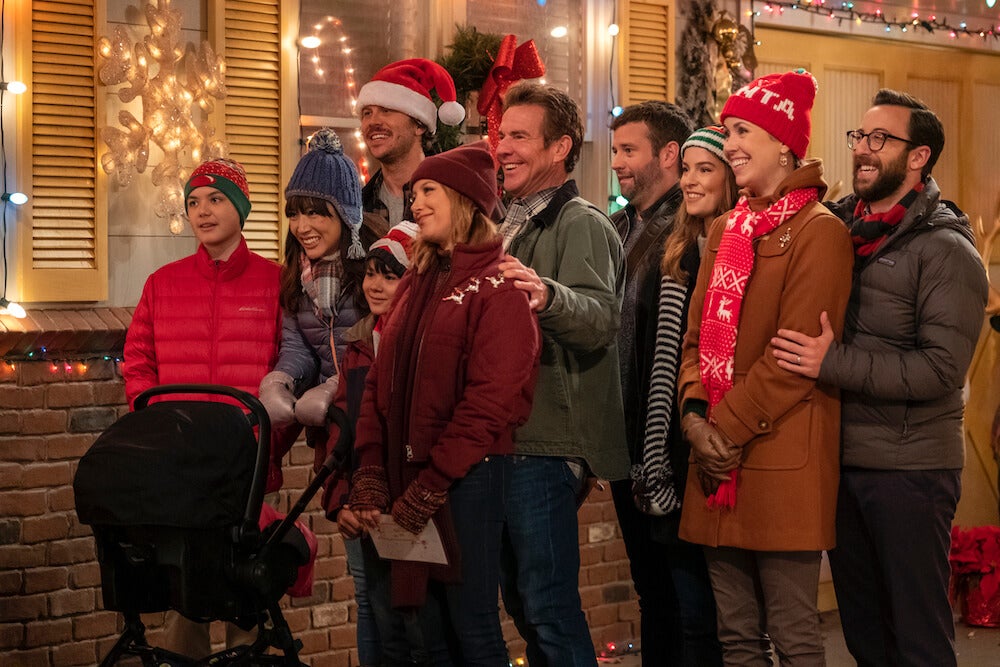 The rest of the show feels like it was written to avoid causing any offense to anyone. Don spends most of the show expecting his children to listen to his infinite wisdom simply because he's their father and wants what he believes is best. Emmy struggles with her relationship, partially because of Don's interference, but it feels superficial. Todd—who is about to have a child with Patsy—wants to acknowledge that not everyone celebrates Christmas, but it's only brought up in jokes. 
Occasionally the show shifts gears and makes fun of Don, who is infatuated with Nancy (Garcelle Beauvais), an emergency room nurse. This provides for some of the show's cringiest humor, but also some of its best, like when Don purchases Nancy a space heater as a Christmas gift. 
Absolutely nothing in Merry Happy Whatever feels even slightly original—even the funniest jokes have been told and the "serious" plots are never really treated as such. The show contains a Christmas caroling part and a trip to church, jokes about Don being the kind of guy who is offended by people saying "Happy Holidays" and a few comments on the Quinn's beloved Philadelphia Eagles.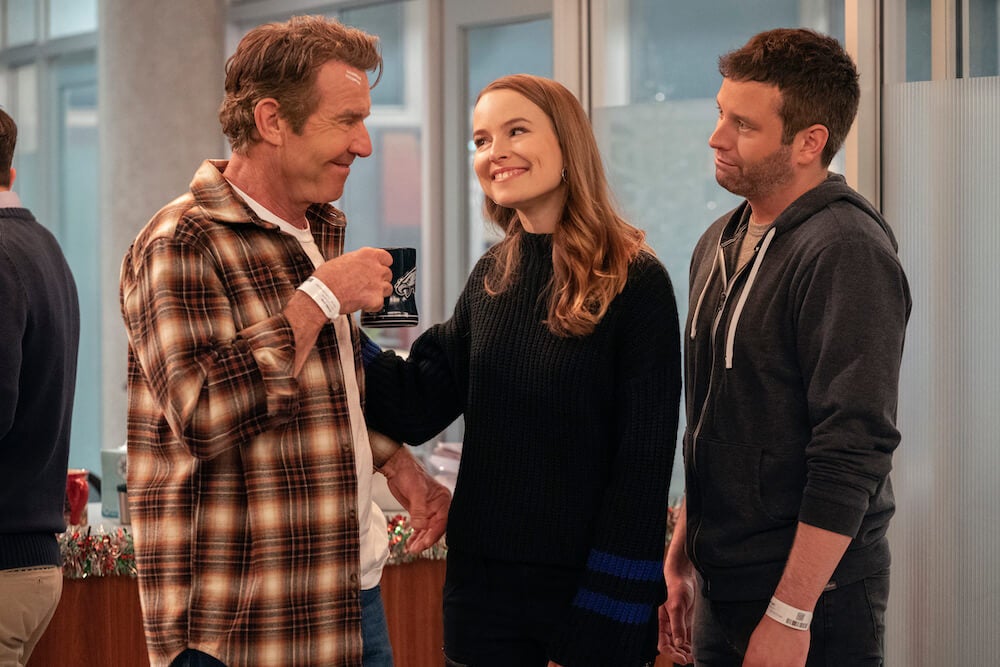 Lack of originality aside, Merry Happy Whatever is a perfectly serviceable holiday program that will satisfy anyone's desire for a Hallmark-style Christmas show. It has a consistently light tone and more than a few laugh-out-loud jokes spaced throughout. 
Merry Happy Whatever is familiar, which is its greatest strength and largest failing. It won't influence any future media, and you probably won't even remember the characters' names by New Year's Day, but if you're just looking for a little holiday cheer and a happy ending, Merry Happy Whatever gets the job done.
Still not sure what to watch tonight? Here are our guides for the absolute best movies on Netflix, must-see Netflix original series, documentaries, docuseries, and movies. 
Looking for something more specific? Here are our Netflix guides for the best war movies, documentaries, anime, indie flicks, true crime, food shows, rom-coms, LGBT movies, alien movies, gangster movies, Westerns, film noir, and movies based on true stories streaming right now. There are also sad movies guaranteed to make you cry, weird movies to melt your brain, old movies when you need something classic, and standup specials when you really need to laugh. Or check out Flixable, a search engine for Netflix.