Spider-Man: Into the Spider-Verse was released last December to nearly unanimous praise. The Daily Dot's own Gavia Baker-Whitelaw called it "one of the best superhero films of the past few years, standing alongside Black Panther in terms of visual imagination and joyfully innovative use of the source material." The animated film dazzled audiences with its gorgeous visuals and inclusive storytelling, swinging to the top of the box office in the process. The film has likely prompted diehard Spidey fans and curious Netflix subscribers to ask the same question: Is Spider-Man: Into the Spider-Verse on Netflix? If you're one of those fans, you're in for some good news.
Is Spider-Man: Into the Spider-Verse on Netflix?
Spider-Man: Into the Spider-Verse is now streaming on Netflix. The movie follows Miles Morales (Shameik Moore), one of many Spider-Men across multiple universes who team up to defeat the massive villain Kingpin. Along the way, Miles meets a weathered Peter Parker, who fights as Spider-Man in another dimension and reluctantly agrees to mentor Miles, as well as Gwen Stacy (aka Spider-Woman).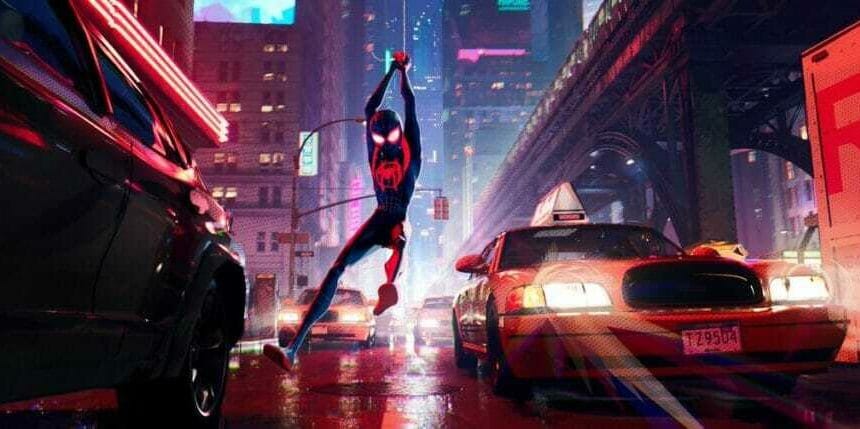 Into the Spider-Verse marks the only proper Spider-Man film on Netflix for the time being, though Tom Holland's Peter Parker does appear in Avengers: Infinity War, which is also available to stream. Batman Begins and the Dark Knight also returned to Netflix in June, making it a high-profile streaming month for superhero movies. (You can see the whole list of what's new on Netflix in July here.)
Other ways to watch Spider-Man: Into the Spider-Verse online
If you don't have a Netflix subscription but still want to watch Spider-Man: Into the Spider-Verse online, you have a few low-cost options. The movie is available to rent on YouTube and Google Play for $5.99, and it's available to purchase in HD on both platforms for $19.99. But your best bet is to get Spider-Man: Into the Spider-Verse on Amazon Prime, where it's available to rent for $4.99 or purchase for only $9.99. It's a great deal for a relatively new, high-profile movie—even though, for a few dollars more, you could just subscribe to Netflix for a month.
Here are our Netflix guides for the best war movies, documentaries, anime, indie flicks, true crime, food shows, rom-coms, LGBT movies, alien movies, gangster movies, Westerns, film noir, and movies based on true stories streaming right now. There are also sad movies guaranteed to make you cry, weird movies to melt your brain, old movies when you need something classic, and standup specials when you really need to laugh.