The Houston Rockets and Brooklyn Nets, representing the present and potential future of the NBA, will square off in prime-time Friday at the Barclays Center in Brooklyn, New York.
Houston (3-1) comes off a game where 317 points were scored—in regulation. It came in a wonky 159-158 win over the Washington Wizards on Wednesday; however, the lack of any sort of notion of defensive intensity is highly concerning from the Rockets standpoint. James Harden scored 59 points, coming going 18 of 32 from the floor, 6 of 14 from three, with 17 makes in 18 free throw attempts. He also had nine assists in 37 minutes played. Russell Westbrook had just three points in the first three quarters, then scored 14 in the furious last stanza. He finished with his second triple-double of the season, which included 12 assists and 10 rebounds.
Brooklyn, on the other hand, appears to be a broken record coming off a 118-108 loss to the Indiana Pacers on Wednesday. Star point guard Kyrie Irving played well offensively—28 points, six assists, and seven rebounds, one turnover–but finished with a -15 plus/minus on the game, indicating below-average defense with him on the floor. Malcolm Brogdon feasted on Irving, finishing with 21 points and 13 assists. The former Milwaukee Bucks draft pick and rookie of the year leads the league in assists with over 11 a game. 
Head coach Kenny Atkinson has talent on the roster and should be better given the exchange of D'Angelo Russell for Irving at lead guard. But the team's defense hasn't been up to last year's standard. The Rockets duo of Westbrook and Harden will have easy picking in Brooklyn if Atkinson can't ratchet up the intensity.
Here's everything you need to know to stream Rockets vs. Nets.
Houston Rockets vs. Brooklyn Nets
When: 7pm ET, Friday, Nov. 1 
Where: Barclays Center in Brooklyn, New York
Streaming: ESPN
Real ballers splurge for NBA League Pass. The premium service lets you stream more NBA games than you could possibly count (basically everything that's not already on national TV or subject to local blackouts). It's a bit pricey, but you can save some money with NBA Team Pass, which follows the same broadcast restrictions but focuses on one specific team (all the games for the New York Knicks, for example). If you're only interested in specific matchups, you can buy single NBA games, and new this year, you can purchase just the fourth quarter for $1.99. Both NBA League Pass and Team Pass also offer games in VR.
You can order NBA League Pass and NBA Team Pass online from NBA.com or as part of B/R Live or a Sling TV subscription. No matter which one you choose, it's going to cost the same.
NBA League Pass price breakdown:
NBA League Pass (all teams): $199 per year or $28.99 per month
NBA League Pass Premium (all teams + in-arena stream): $249.99 per year or $39.99 per month
NBA Team Pass (one team): $119.99 per year or $17.99 per month
NBA League Pass Audio: $9.99 per year
NBA League Pass single games: $6.99
NBA League Pass fourth-quarter action: $1.99 per game
NBA League Pass devices: Amazon Fire TV and Kindle devices, Roku 3 and 4, Apple TV, Android TV, Samsung smart TVs, Xbox One, PlayStation 3 and 4, Amazon Alexa and Amazon Echo, Samsung Gear VR, Google Daydream View, PlayStation VR, Windows Mixed Reality, iOS, and Android devices
Stream NBA games: 5 ways to watch NBA games online
WATCH: Is SlingTV worth it? 

Cost:

$40 per month 

Hulu devices:

Roku, Apple TV, Google Chromecast, Amazon Fire Stick and Fire TV, Xbox One, Xbox 360, Nintendo Switch, and iOS and Android devices

Hulu local channels:

ABC, CBS, Fox, NBC, the CW (check your

local availability here

)

Channels included: ABC, ESPN, TNT, NBCSN
Hulu with Live TV doesn't offer a way to watch NBA TV, but if that's not a deal-breaker, it's a great way to watch NBA games online. Plus, each subscription unlocks Hulu's deep catalog of TV shows and movies, so you'll have plenty to watch after the final whistle blows. For an extra $4 per month, you can upgrade to Hulu with No Commercials.  
Game-changing feature: Every subscription comes with free access to Hulu's on-demand library, meaning you can catch up on all of your favorite shows. (Here are our picks for the best movies on Hulu, Hulu documentaries, anime, and the must-see Hulu originals.)
---

Cost:

$25-$40 per month

Sling TV devices:

Amazon Fire TV

s,

Android Fire Stick

,

Apple TV

,

Android TV

,

Roku

,

Xbox One

,

Google Chromecast

, Oculus Go, and iOS and Android devices

Sling TV local channels:

NBC, Fox (check your

local availability here

)

Channels included: TNT, ESPN (Sling Orange, Sling Orange + Blue), NBC Sports (Sling Blue, Sling Orange + Blue), and NBA TV (with add-on)
Sling TV has two distinct channel packages, both of which are priced at $25 per month. You want Sling Orange, which comes with both ESPN and TNT. From there you can add the Sling Orange Sports Pack for $5 per month to unlock NBA TV. That means you get by at just $30 per month. That said, if you live the Bay Area, Philadelphia, Chicago, Boston, Portland, or Washington, D.C., you might want to upgrade to Sling Orange + Blue ($40 per month) so that you can get local coverage from NBC Sports. There's just one drawback: Sling TV doesn't offer ABC in its local channels (or provide an on-demand alternative). With most ABC live games, you can stream via the WatchESPN app. Here's hoping that proves true when it comes to streaming NBA games. Otherwise, you'll want to invest in an HD antenna. (Here's a complete guide to Sling TV channels.) As noted previously, Sling TV is the only service that allows you to include NBA League Pass as an add-on.
Game-changing feature: Price. Sling TV allows you to stream NBA games without breaking the bank. 
---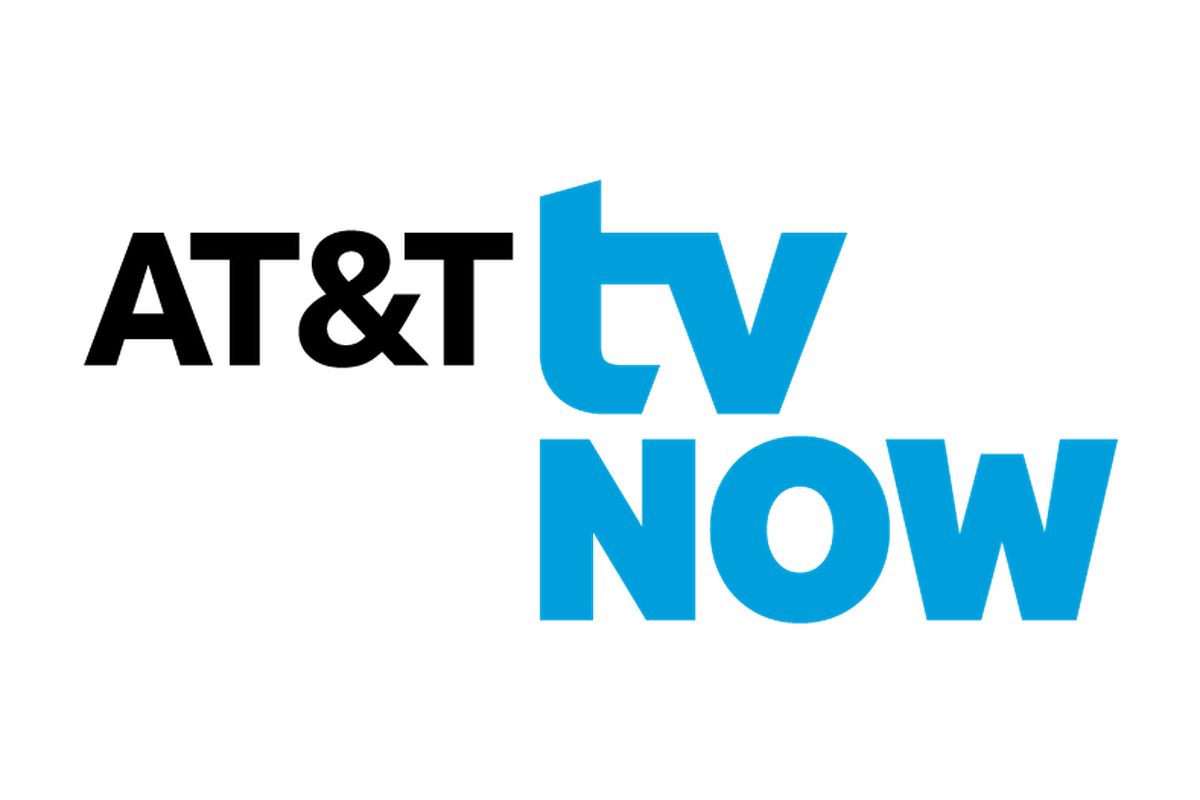 Cost:

$50-$135 per month

Hulu devices:

Roku, Apple TV, Google Chromecast, Amazon Fire Stick and Fire TV, iOS and Android devices

Local channels:

NBC, CBS, Fox, ABC, the CW (

enter your ZIP code here

to check your availability)
There's a good chance that you're already looking to AT&T for your wireless needs. The second you sign up you'll gain instant access to 45+ channels, including local channels and even free HBO on PLUS and MAX channel suites. Plus, it comes with CloudDVR which lets you record up to 20 hours of TV per month. One account works on two devices, but you can add more devices for only $5.
---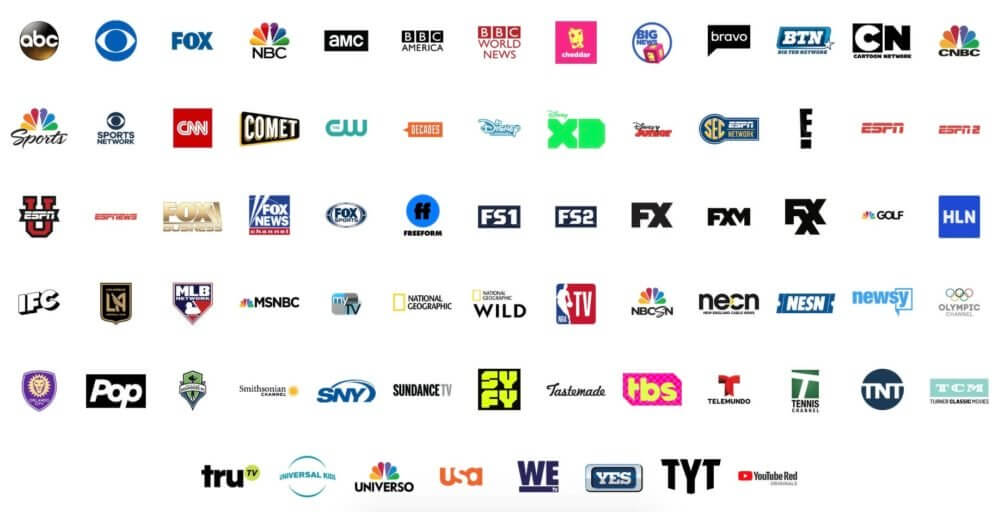 Cost:

$49.99 per month

YouTube TV devices:

Google Chromecast

,

Roku

,

Apple TV

,

Android TV

, Xbox One, iOS and Android devices

Local channels:

NBC, CBS, Fox, ABC, the CW (

enter your ZIP code here

to check your availability)

Channels included: ABC, NBA TV, TNT, NBC Sports, ESPN
Like Hulu with Live TV, YouTube TV offers just one package of channels, and it's a stacked lineup for sports, with everything you need to stream NBA games. YouTube TV also includes FS1, Big Ten Network, SEC Network, and CBS Sports Network. (You can find the full list of YouTube TV channels here.)
Game-changing feature: You can add up to six accounts per household, and each one of those accounts gets unlimited cloud DVR. Even better: You can fast-forward through ads in recorded programs.
---
Houston Rockets vs. Brooklyn Nets: What to watch for
The major key for the game: The news about Kyrie Irving's mental makeup/wellbeing becoming an ongoing story.  
ESPN's Jackie MacMullan, as well-sourced as any reporters in the league, wrote broadly on Tuesday about the Brooklyn Nets' near-past, exciting present, and unknown future. In the last third of the piece, she makes mention of intel concerning Irving's ever-shifting moods.
"[Irving's] infamous mood swings, confirmed by his ex-teammates, which followed him from Cleveland to Boston to Brooklyn, are the unspoken concern that makes Nets officials queasy," she wrote. "When Irving lapses into these funks, he often shuts down, unwilling to communicate with the coaching staff, front office and, sometimes, even his teammates. Nets team sources say one such episode occurred during Brooklyn's trip to China, leaving everyone scratching their heads as to what precipitated it."
Kyrie Irving's "mood swings" are an "unspoken concern that makes Brooklyn officials queasy."

Nets sources say an episode happened on their trip to China, leaving the team confused, per Jackie MacMullan pic.twitter.com/Yu0xd8JRNI

— Bleacher Report (@BleacherReport) October 29, 2019
During his press time on Tuesday, head coach Kenny Atkinson—who has some interesting thoughts in the article—came to Irving's defense, saying MacMullan's reporting was "completely false."
Brooklyn Nets Head Coach Kenny Atkinson addresses the recent ESPN report on Kyrie Irving. pic.twitter.com/wrcMlRb8D2

— Christopher Lavinio (@ChrisLavinio) October 29, 2019
The reality is that the story wasn't about Irving's mental health and that the passage was but a small piece of an excellent story on the state of a team on the brink. It will almost certainly be brought up during the national telecast and could wind up being a constant talking point depending on night-to-night performance. With Kevin Durant likely sidelined for the season, the microscope will be on Irving.
NBA podcast – Week 1 review
Check out the author's NBA podcast covering the first week. Listen below.
The Daily Dot may receive a payment in connection with purchases of products or services featured in this article. Click here to learn more.