Jermall Charlo has a bit of a problem. He's affiliated with Premier Boxing Champions, and that organization is one of the most powerful in the sport, effectively controlling much of the 147-pound welterweight, 154-pound junior middleweight, and heavyweight divisions. But Charlo, who will face Dennis Hogan in a fight you can live stream on Showtime on Saturday night, is a 160-pound middleweight, and as a PBC-controlled boxer, he's basically all by himself in a weight division where PBC is not the one that calls the shots.
Considering the way boxing politics works these days, the top middleweights in the world (and those who could help him unify world titles) can effectively ignore Charlo. Canelo Alvarez doesn't have to fight him. Neither does Gennadiy Golovkin nor Demetrius Andrade nor Sergiy Derevyanchenko. And even if those fighters wanted a shot at Charlo, it'd be difficult to negotiate a deal with PBC. That means Charlo's career isn't advancing as quickly as he'd probably like, holding him back from big-time fights and, thus, big-time paydays.
Hogan isn't a fighter who should give Charlo too many problems, but Charlo is still a top-notch fighter and always worth watching.
Here's everything you need to know to watch Jermall Charlo vs. Dennis Hogan if you don't have cable.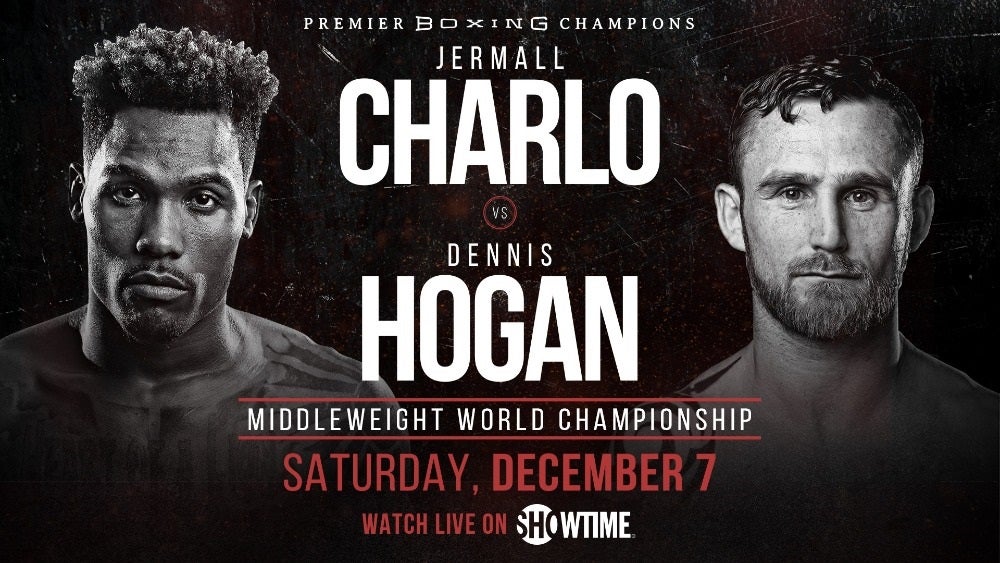 Jermall Charlo vs. Dennis Hogan
When: Saturday, Dec. 7 at 9pm ET
Where: Barclays Center in New York City
Streaming: Showtime (free with various streaming service trials)
Charlo vs. Hogan live stream: How to watch Showtime boxing
There are plenty of ways to live stream Showtime, and that includes YouTube TV and DirecTV Now. Beware, it'll cost you a little extra per month to watch the premium cable channel. The good news, though, is that each streaming service typically offers a one-week free trial. That means if you've never had a Showtime subscription before, you can watch Charlo vs. Hogan without paying a nickel. We've highlighted some of the best live streaming options below.
Aside from the Charlo vs. Hogan main event, Showtime also will show Chris Eubank Jr. vs. Matt Korobov in the co-feature on Saturday. A junior featherweight fight between former world titlists Marlon Tapales and Ryosuke Iwasa will open the telecast.
Beginning at 6:30pm ET, Showtime will also broadcast two undercard fights that include Immanuwel Aleem vs. Ronald Ellis and Louisa Hawton vs. Lorraine Villalobos. You can stream those three undercard bouts for free on the Showtime Sports YouTube channel and the Showtime Boxing Facebook page.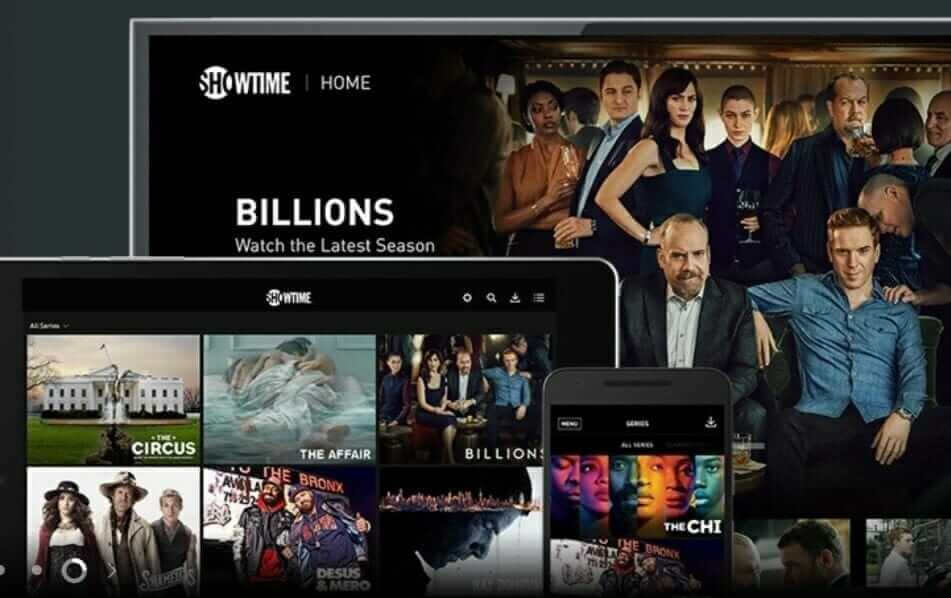 Unlike most of the streaming services, Showtime, every once in a while, gives you an extended free trial of 30 days instead of the standard seven. Fortunately, this is one of those times. For now, you get a free month-long trial with the app, and after that, it costs $10.99 per month (don't worry, you can cancel any time). If you want to stream Charlo vs. Hogan directly through Showtime, this is the way to do it.
---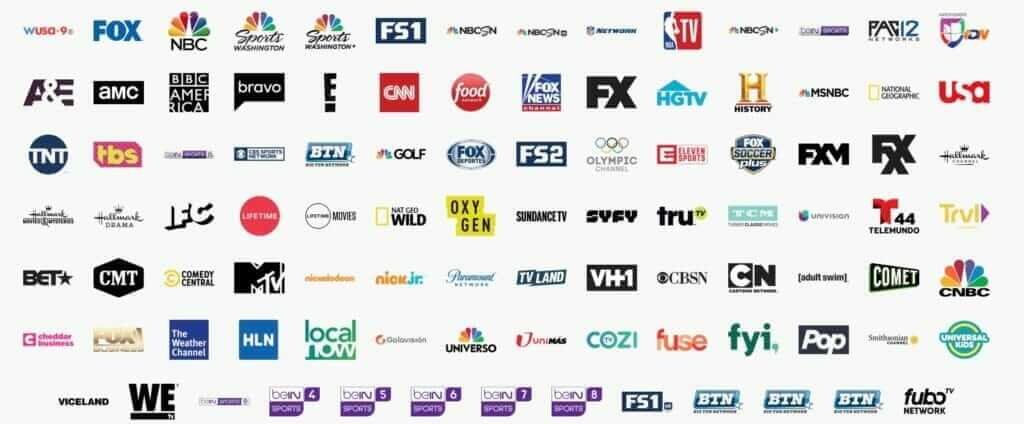 Cost: $10.99 per month for Showtime | $54.99 for your first month and $54.99 per month thereafter for FuboTV 
Devices: Roku, Apple TV, Amazon Fire, Android TV, iOS and Android devices
If you're a big sports fan, FuboTV is probably the best streaming service option for you, especially if you love soccer. Another plus for FuboTV is that the streaming service also showcases some of the best local TV coverage of any of its competitors. With Showtime on FuboTV, it's also a great place to watch movies. Here are the complete FuboTV channels list and our FuboTV review.
---

Cost: $54.99 per month
Hulu devices: Roku, Apple TV, Google Chromecast, Amazon Fire Stick and Fire TV, Xbox One, Xbox 360, Nintendo Switch, and iOS and Android devices
Hulu local channels: ABC, CBS, Fox, NBC, the CW (check your local availability here)
The best thing about Hulu is that you get the option of watching all the TV shows and movies the service offers while also having the ability to stream live TV. It's a solid 1-2 punch for boxing fans. For Showtime, viewers will have to pay a $10.99 monthly charge after a free seven-day trial. Here's the complete list of Hulu Live TV channels.
---

If you haven't had a Showtime subscription on Sling TV, you'll first start with a seven-day free trial. After that trial ends, it'll cost you an additional $10 monthly fee. One of the best perks offered by Sling is that you can select channel packages in an à la carte fashion to pay for the channels you want the most. That means you can pay either $30 or $45 per month depending on how much content you want to watch. If you sign up now, however, you'll actually get 40% off your first month, bringing your first bill down to just $15 or $25. Here's a complete guide to Sling TV channels and our Sling TV review.
Charlo vs. Hogan: Why it matters
The last time we saw Hogan, he was making life difficult for 154-pound titlist Jaime Munguia. Some observers believe Hogan (28-2-1, 7 knockouts) should have won the fight. But the official judges, the ones who matter, awarded the undefeated Munguia a majority decision victory. That stinging loss motivates Hogan for Charlo, even though Hogan is still a 9/1 underdog for Saturday night.
"I put it in the past," Hogan said during a recent teleconference. "When I left there, I really genuinely felt like I won. I have had a loss before, and I had to do some soul searching and all the rest. But from this, I genuinely felt like I won, so my chin and my head [were] held high, and I said 'OK, I can come back up and I can make it. I can do better than that.'
"So I got back into training. I had a couple of weeks off. When I got back into training, we worked hard to become a better fighter all around and now this opportunity is showing up. So I mean, [the Munguia loss] is in the past. I have no resentments with all of that. It is what it is. It just set me up for a bigger success story for the future."
The problem for Hogan is that he's moving up from 154 pounds to 160, and the only times he's faced an elite-level boxer, he's lost (to Munguia and Jack Culcay). Charlo is better than both of those opponents.
But Charlo (29-0, 21 KOs) also hasn't had a truly impressive victory against a top-notch opponent since knocking out Julian Williams in 2016. Since then, he's fought mostly C-level competition, and he struggled mightily 12 months ago against the solid yet not exceptional Matt Korobov.
Asked by a reporter about whether he'll try to knock out Hogan early in the fight or build on his boxing foundation with a longer exhibition of skills, Charlo said, "I don't know. I guess that's a question for Dennis Hogan. Do you want to stand in there and try to fight with a Jermall Charlo or do you want to try to box and survive? I'm here to deliver the most explosive shots that I have. I'm going to be at my fastest. I'm going to be on my feet. Me and my team have done a great job in camp to exploit the mistakes that Hogan makes. If you can take the shots, then I'm here for 12 rounds and if you can't, you know I'm one of the best finishers in boxing and I will get the job done and I will get him out of there."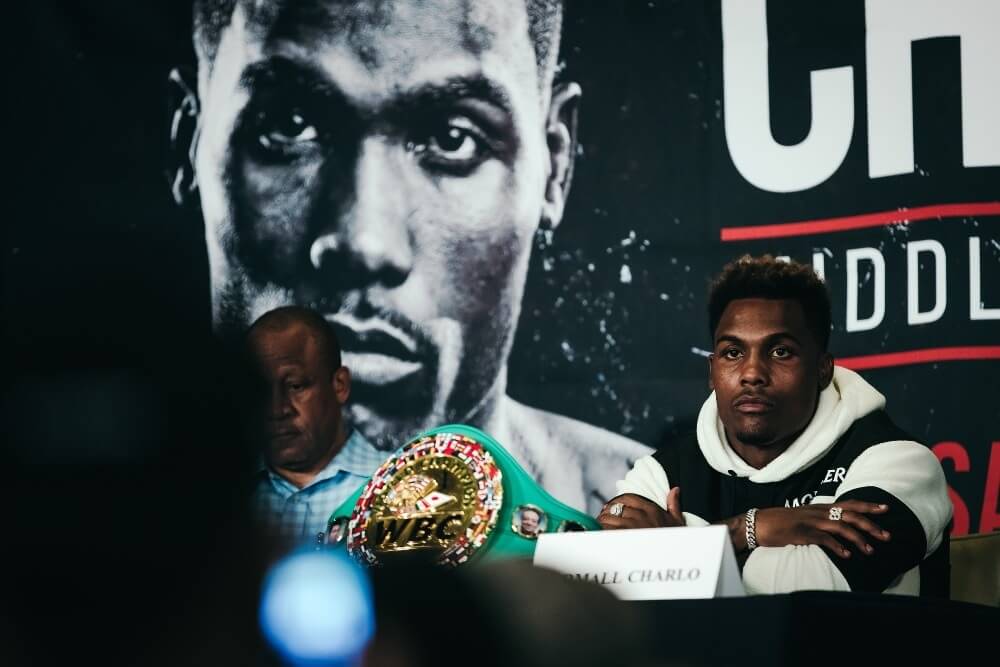 Charlo vs. Hogan live stream schedule
Main card | 9pm ET on Showtime
Jermall Charlo vs. Dennis Hogan
Chris Eubank Jr. vs. Matt Korobov
Marlon Tapales vs. Ryosuke Iwasa
Undercard | 6:30pm ET on Showtime Sports' Facebook and YouTube pages
Immanuwel Aleem vs. Ronald Ellis
Louisa Hawton vs. Lorraine Villalobos
For a year-round sports fix, sign up here and check the "sports" box to receive our weekly boxing newsletter. You'll hear about all the biggest fights and best knockouts from the Daily Dot's streaming sports guru Josh Katzowitz.
The Daily Dot may receive a payment in connection with purchases of products or services featured in this article. Click here to learn more.