This review is free of spoilers.
Mika Ninagawa's Followers is a long time coming for the photographer-turned-director. Known for her vibrant colors and depictions of flowers, goldfishes, and everyday items, Ninagawa brings her unique aesthetic sensibilities to her first-ever drama. Through her distinctive visual lexicon, the interior lives of the show's unconventional women are brought to the surface, giving the show an irresistible sense of life and joy. Watch it for the impeccable color compositions, outfits, and lingering shots over food, if nothing else.
Followers

RELEASE DATE:
Feb. 27, 2020
DIRECTOR:
Mika Ninagawa
STREAMING:
Netflix
Known for her stunning photographs, Mika Ninagawa brings her aesthetic sensibilities to 'Followers' and displays the interior lives of the show's unconventional women, giving the show an irresistible sense of life and joy. But the series clumsily handles its ensemble cast and how it explores uninspiring social media themes.
As for the story, however, Followers is less impressive in the way it clumsily handles its ensemble cast and how it explores not particularly provocative social media themes. But in spite of those problems, the show treats its characters with a sense of sincerity and optimism that doesn't feel contrived or empty. There's a real heart here and an earnestness in the show's ambitious goals of depicting different modern-day women. 
Set in Tokyo, Followers is all about women: what they wear, what they eat, how they live, how they struggle with expectations, how they love, and how they fail and succeed. Each woman in the story examines their ambitions, goals, and ultimately what they consider happiness. If Ninagawa's 2012 adaptation of the Helter Skelter manga was about a woman who could not escape the imposed upon quest for perfection, the opinion of others, and social pressures, then Followers tells the story of women who could.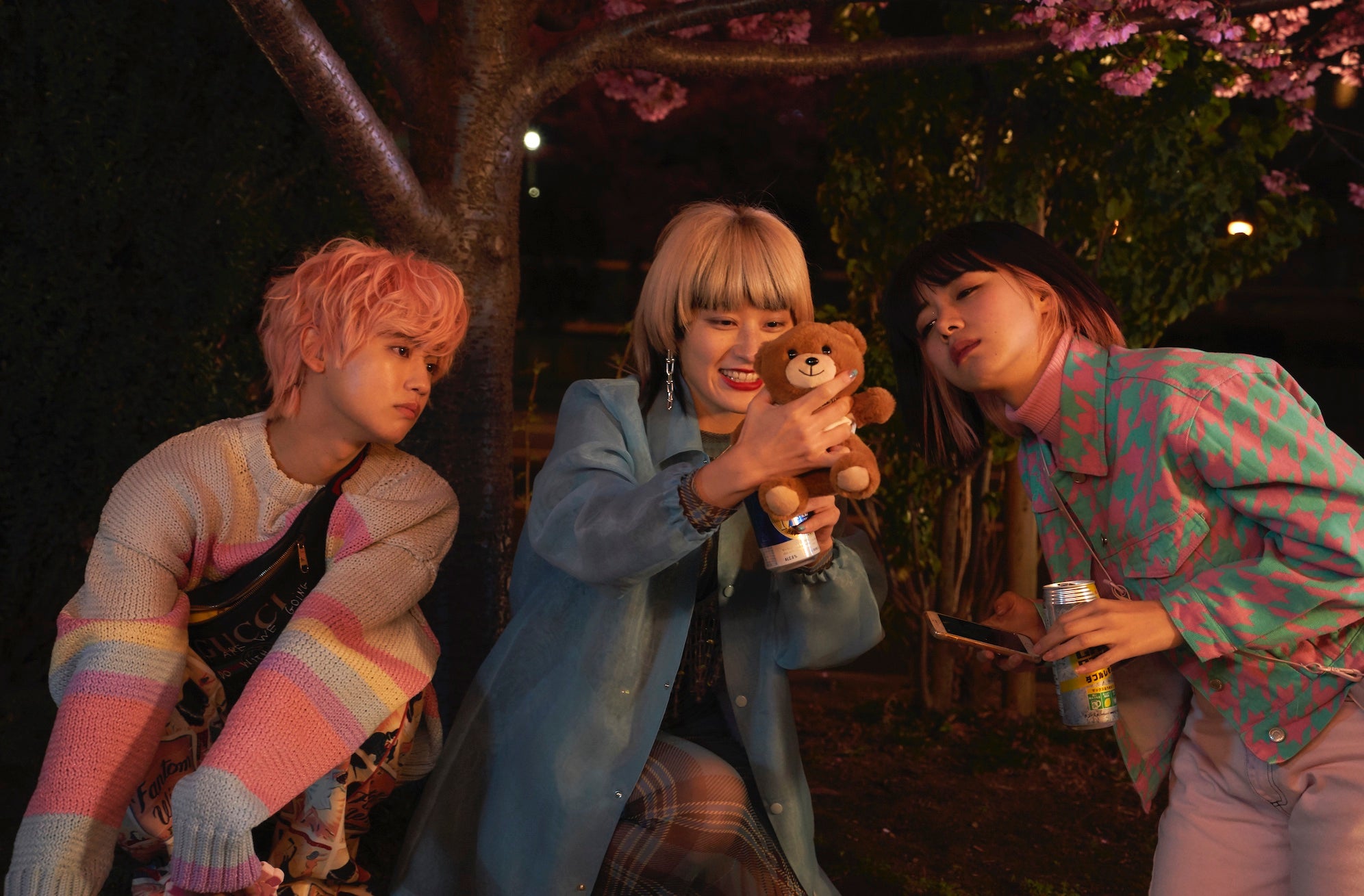 Followers starts from the lives of two diametrically opposed and yet in sync individuals: Limi Nara (Miki Nakatani), a fashion photographer who has achieved great success, and Natsume Hyakuta (Elaiza Ikeda), a young aspiring actress. Each undergo their own trials and tribulations. Limi wants a child, but doesn't have a partner, and thus goes on a long-winded journey of trying to find a free willing sperm donor. (There is slight dubious morality when she seduces a man–not just any man, Miyavi, for heaven's sake—and doesn't tell him she's trying to get pregnant.) Natsume struggles with "making it," essentially, and the true definition of what that looks like. The show also encompasses the lives of their respective friend group members, such as Limi's friend, Akane's (Yuka Itaya) shifting perspective on her workflow and what she should do next in her career. 
Social media, if you haven't guessed from the title, plays a big part in the show, and Ninagawa makes some interesting choices about its visual presence. The overt display of people's phone screens overlaid on a shot isn't anything new, but the erratic pacing of shots feels reflective of what the age of the internet feels like. At times, especially the shots of the Tokyo streets, feel like stock footage and at other times, scenes feel disorientingly sped up. During intimate moments, the camera also has a very tactile quality, as if somebody's vlogging, and we're very aware of the human handling the lens.
The danger of having social media commentary in your show is that it's hard not to make corny statements. Unfortunately, the social media plotlines in Followers do fall into that trap. Natsume gets a lot of followers because Limi takes her photo and posts it to Instagram. Cue the ensuing lessons that the number of followers you have doesn't really mean anything concrete, and that it can contribute to feelings of insecurity and mental health issues. Yeah, not the most profound take on social media ever. As a result, Natsume's story feels like a narrative miss.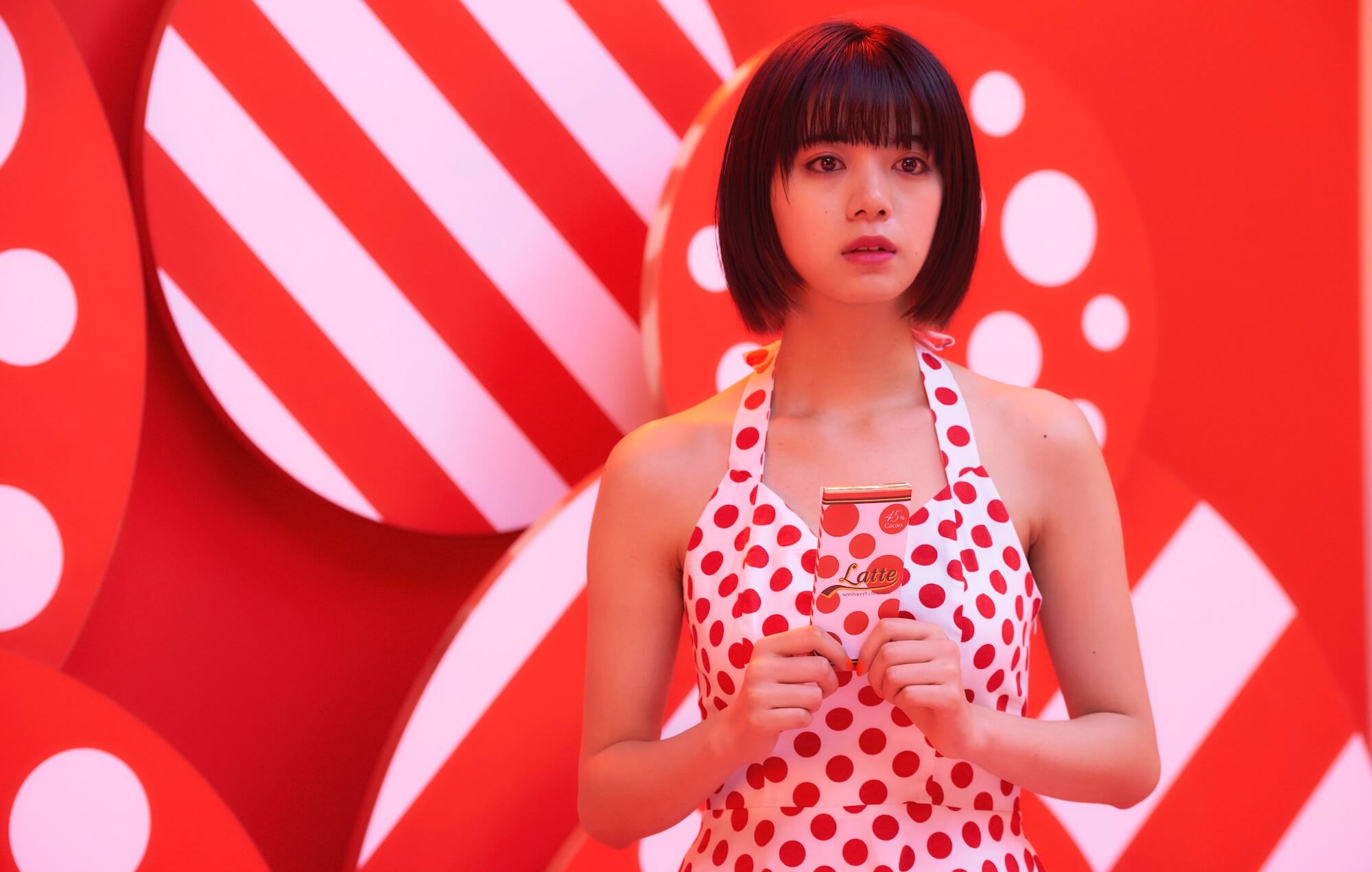 Other members of the ensemble cast, like Yuruco (Nobuaki Kaneko), Limi's manager and best friend, and Nori (Yutaro), Natsume's close friend, also feel particularly underdeveloped. Nori's case is especially egregious, since it's blatant he's a narrative plot device masquerading as a person. It wouldn't be too much to say that his character could have been entirely eliminated, and the story would've suffered no loss. Sunny (KOM_I), Natsume's good friend and secret admirer, embarks on a storyline a little too centered around her unrequited feelings for Natsume. 
The narrative hits, though, were quite surprising and delightful. Eriko (Natsuki Mari), an older woman and highly successful entrepreneur, gets it on with her young lover in the gym, and a steamy scene ensues. What show has an older woman actually actively enjoying her sexuality? Limi's narrative journey, in contrast to Natsume's not very compelling arc, felt deeply considered and realistic in later episodes. It's unique to see a depiction of a woman who wants a kid and is okay going at it alone without a partner. 
Ninagawa truly has unparalleled visual talent, but she still has ways to go with creating compelling narratives. Followers has the seeds of what could be a great story and also has a fun charm, but it ultimately doesn't capture the current zeitgeist ruled by social media and the internet.
Still not sure what to watch tonight? Here are our guides for the absolute best movies on Netflix, must-see Netflix original series, documentaries, docuseries, andmovies.
Looking for something more specific? Here are our Netflix guides for the best war movies, documentaries, anime, indie flicks, true crime, food shows, rom-coms, LGBT movies, alien movies, gangster movies, Westerns, film noir, and movies based on true stories streaming right now. There are also sad movies guaranteed to make you cry, weird movies to melt your brain, old movies when you need something classic, and standup specials when you really need to laugh. Or check out Flixable, a search engine for Netflix.