This post contains spoilers for Dark season 2. 
Netflix released the second cycle of its German sci-fi drama Dark last week, and once again, the show leaves more questions in its wake. But Dark season 2 does illuminate key pieces of its small-town time-travel puzzle—and it ends with a tantalizing possibility to be explored in season 3. 
Dark season 2 plot
Dark season 2 opens in Winden in the summer of 2020, a year after season 1. It also sets up storylines in parallel timelines (1921, 1954, 1987, and 2053) and uses teenage Jonas as the moral center as he's thrust into 2053 Winden and discovers the God Particle. Elsewhere, adult Jonas (season 1's "Stranger") makes contact with his mother, Hannah. But Jonas's future future self, he comes to find out, is actually Adam, a scarred traveler whom the menacing priest Noah hinted at. Adam is living in 1921 but has been manipulating time, insuring that teenage Jonas shows up exactly when he should. Adam also kills Martha, who is technically Jonas's aunt, since her brother Mikkel is actually Jonas's father. 
The Game of Thrones-ian, interfamily time-travel relationships are a lot to keep track of (there's a handy flow chart here), but they all establish the foundation for Dark's eventual reveal: The show doesn't just have multiple timelines, but, potentially, multiple worlds. 
Is there a Dark multiverse?
The eight-episode Dark season 2 counts down the days until a catastrophic event rocks Winden. In the final episode, appropriately titled "Endings and Beginnings," the 2053 version of Elisabeth connects with her mother Charlotte in the present, through a portal, using the dark matter Jonas controlled to time travel. Their attempt to touch through time ultimately starts the catastrophic event, and a black dome envelopes the power plant.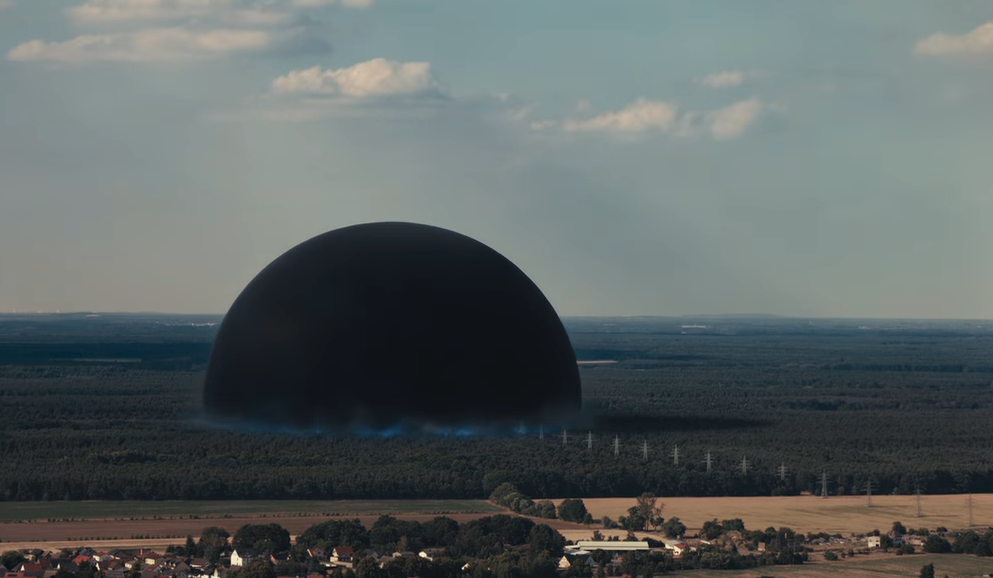 As Jonas mourns Martha's death, another woman who looks a lot like Martha appears behind him. "I'm not who you think I am," she says, and demands Jonas go with her. He asks what "time" she's from; she says it's not about what time but what "world."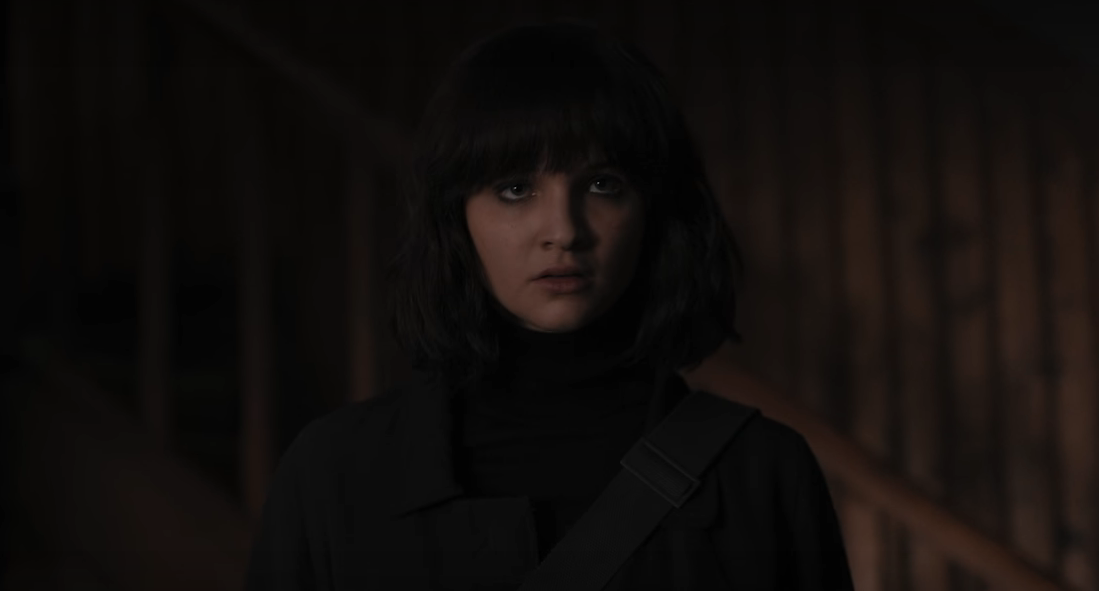 Dark season 2 also presents the Bootstrap Paradox—the idea that someone or something can be sent back in time and alter it in a way that gives the action no real origin. Jonas tells Claudia that if he can't change major events, he'll just change "a grain of sand" in an effort to save those he loves. But those actions might not have been predetermined. What if he's making new choices that lead to new consequences? Or maybe multiverse Martha is making the new choice for him? 
What does the Dark season 2 ending mean for season 3? 
Series co-creator Baran bo Odar confirmed in May that season 3 will be the final "cycle" and that they'd always pictured Dark as a trilogy. Setting up a Dark multiverse could be risky, especially since the concept has been overused in movies and TV. But at least six new cast members have been announced for season 3, which means we'll see new faces. 
At the end of Dark season 2, Elisabeth and her father are in the bunker, and we know she'll be in season 3. Also in the bunker are Regina (who has terminal cancer), Claudia (we've already seen her future self), and young Noah. Jonas has ostensibly gone to another world with multiverse Martha, via the familiar-looking golden orb she provided. Adult Jonas is last seen taking Bartosz, Franziska, and Magnus somewhere, and in the Dark season 2 finale, it appears that Magnus and Franziska are in 1921 with Adam. Hannah is apparently still in 1954. A photo of season 3's cast shows Magnus with dark hair, hinting that perhaps there are alternate-world versions of other characters as well.
Dark hasn't yet succumbed to lazy writing or plot advancing, so there's hope the series will end well. Or maybe it will leave us with more questions. Odar and co-creator Jantje Friese told The Hollywood Reporter of Dark season 3: "We will offer answers to the questions that our viewers have been asking and help untangle the story through time. It will be hard for us to walk away from those characters we have really grown fond of, but the beginning is the end, and the end is the beginning."
Still not sure what to watch tonight? Here are our guides for the absolute best movies on Netflix, must-see Netflix original series, documentaries, docuseries, and movies.
Looking for something more specific? Here are our Netflix guides for the best war movies, documentaries, anime, indie flicks, true crime, food shows, rom-coms, LGBT movies, alien movies, gangster movies, Westerns, film noir, and movies based on true stories streaming right now. There are also sad movies guaranteed to make you cry, weird movies to melt your brain, old movies when you need something classic, and standup specials when you really need to laugh. Or check out Flixable, a search engine for Netflix.