Kenya Barris, short a select few show producers before him, has curiously become something of a famous person. As the creator of the –ish programming, Black-ish, Mixed-ish, and Grown-ish, he's helped to alter (or even level) the landscape for Black creators and other showrunners of color. The broad concept of Barris' latest project, #blackAF, puts us into what perhaps appears to be an exaggerated version of his actual life and views on the Black condition, through a stylistic amalgamation of Curb Your Enthusiasm and The Office. 
#blackAF

RELEASE DATE:
April 17, 2020
CREATOR:
Kenya Barris
STREAMING:
Netflix
The 'Curb Your Enthusiasm' references wind up lazy, given the premise of '#blackAF': Kenya Barris' focus on the Black condition, and its relationship with "white" success.
Parts of Barris had usually manifested through his Black-ish star Anthony Anderson, where his ethos is filtered through the ABC's marshmallow PG-rated strainer. Barris, who isn't an actor by trade, is shockingly strong as his fictionalized self, which (probably, maybe) is some portion of his actual self. The show's conceit centers around Kenya's day-to-day life, featuring his lawyer wife Joya (Rashida Jones) and their many, hilarious, brown children—while being filmed by teenage daughter Drea (Iman Benson) for her NYU entrance/application documentary project. The lens itself becomes something of a meta arrangement, and vital, given what's shown the general view is how she sees her family. The show ostensibly is her director's cut. 
Drea runs down his career to start, right up to Barris' three-year, $100-million deal with Netflix—which, of course, includes the show itself. She, as they are shown doing brunch at the Four Seasons, notes that "everything [Barris] ever done has been about Black people doing Black things," and that even "his new Netflix show … about Black people. God, he's such a one-trick pony." This show isn't an extension of that notion, specifically in how Blackness is contextualized.
The reality is that Barris is entirely aware of what his shows offer—and what they do not. Lying in that difference—the ability to humorously cut into greater truths, without a governor—is a whole other show, where Barris can explain the many ways racism and white-centering are manifested, even for wealthy Black people.
The premise isn't merely an alternate universe about Barris' minor frustrations (accentuated by his highly acidic barbs) being blown up for a pop; it's about rearranging how Blackness is synthesized within and outside Black culture, and what it actually includes. For example, in episode 5, Barris is approached by his intelligent, but overbearing, ex-con kin (the up-and-coming Melvin Gregg) about making his asinine (on the surface) movie idea, which is "like Deep Cover meets Juwanna Mann." However, his cousin then compares the conceit being analogous to legendary films like Tootsie or Some Like It Hot.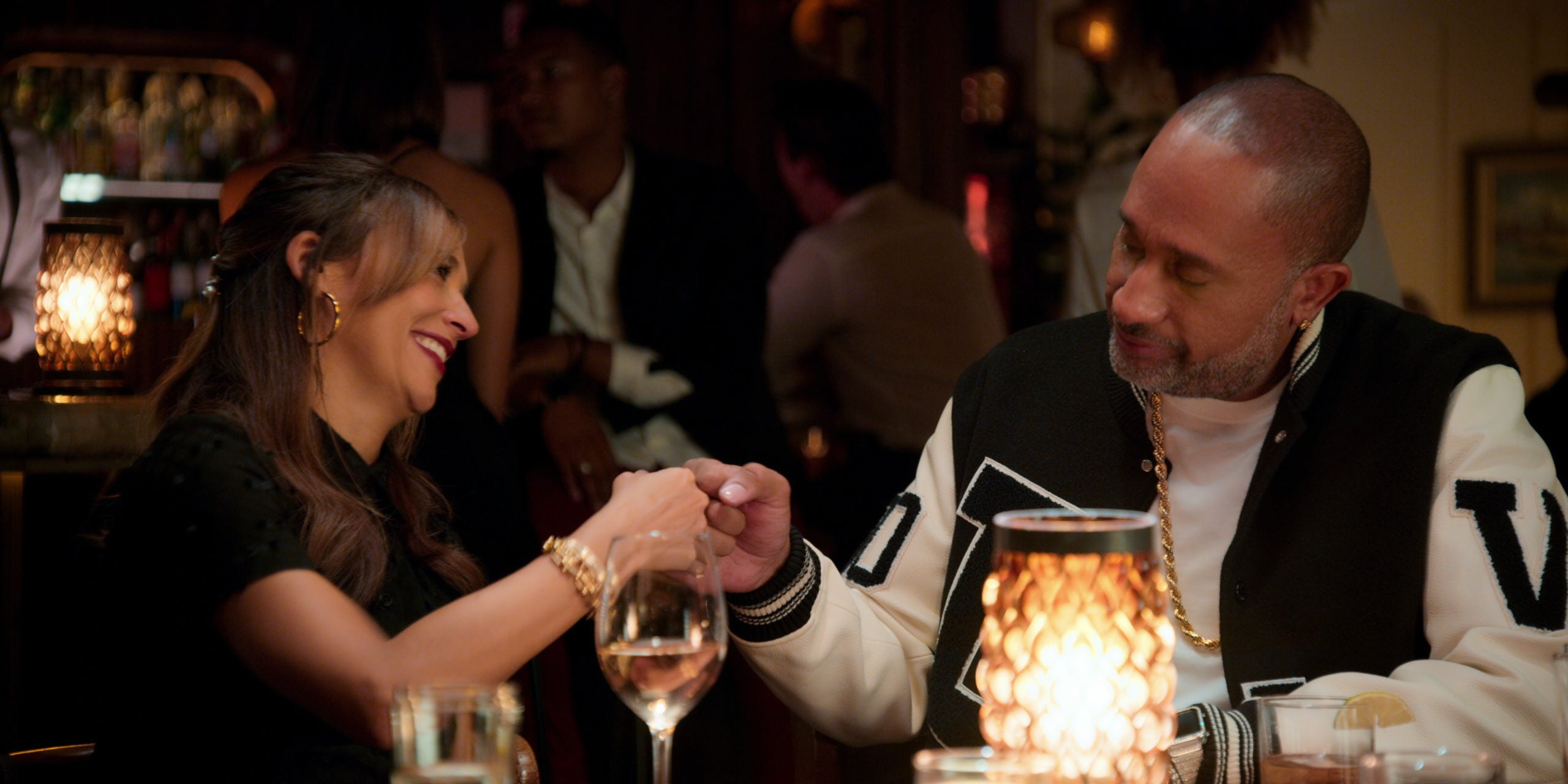 The conversation extends into a broader discussion of the cinematic quality, who gets to determine it, and whether intra-criticism (and outside criticism) of Black/marginalized art is useful in the grand scheme. Here, his grillmaster father says he'd rather watch a bum fight than Citizen Kane, a canonical film. He refers to director Orson Wells' 'rosebud' motif, suggesting that even though he had likely seen the movie, its existence alone doesn't create an instant connection, nor guarantees universal authority for anyone other than stuffy types. 
It's these sorts of conversations in #blackAF that make it exceptional—communications that occur in real life amongst Black people, despite what the vast bulk history of television and film, including those featuring Black folk, would suggest. Just as important (and meta) is Rashida Jones portrays a woman who is distinctly a Black woman. The daughter of legendary producer Quincy Jones and model/actress Peggy Lipton, Jones—without assigning fault—has had a long history of playing racially-ambiguous characters who were rarely defined in any direction, if ever.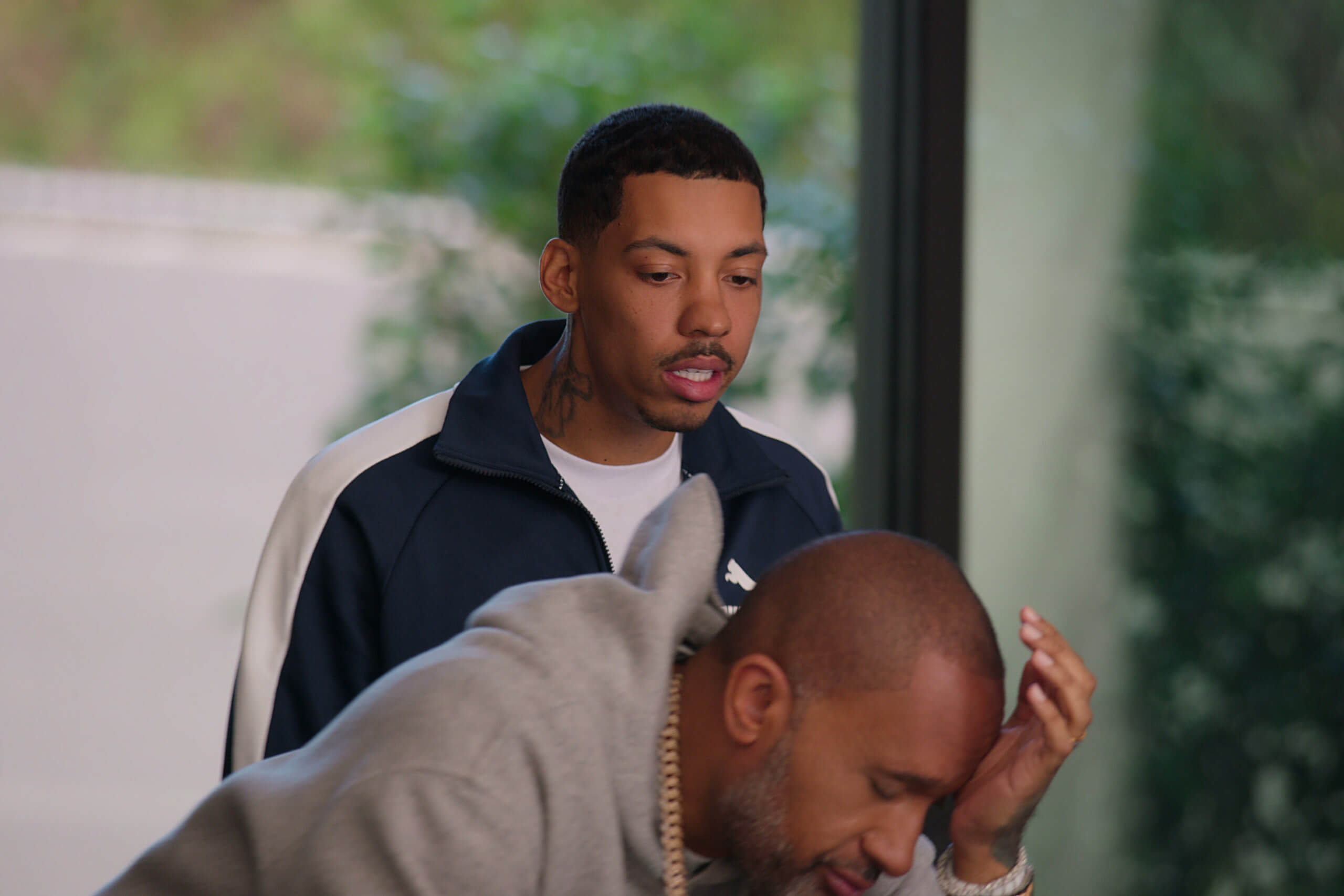 Given the tremendous and unnecessary hazard in her "playing" a Black woman, the decision to play the role infers that Jones does see herself as a Black woman, without necessarily neglecting her other parts or their significance. Instead of attempting to assess further what Jones' processing could be on her race–and fully realizing the more profound implications of the shades of Black skin tones–we'll rely on a few bars from Jungle Brothers' 1988 song, "Black Is Black." Afrika Baby Bam raps: "I need you, and you need me/And if not now you soon will see/My light complexion has no meaning/If you think so, you're still dreaming/Wake up, wake up, wake up, wake up."
In tone, frankness, and the multi-leveled execution, #blackAF is arguably Barris' most meaningful comedic achievement so far. The Curb reference winds up being a somewhat lazy comparison, given the true premise: the focus on the Black condition and its relationship with a success usually determined by white structures and institutions, with some shade for your trouble.

Still not sure what to watch tonight? Here are our guides for the absolute best movies on Netflix, must-see Netflix original series, documentaries, docuseries, and movies.
Looking for something more specific? Here are our Netflix guides for the best war movies, documentaries, anime, indie flicks, true crime, food shows, rom-coms, LGBT movies, alien movies, gangster movies, Westerns, film noir, and movies based on true stories streaming right now. There are also sad movies guaranteed to make you cry, weird movies to melt your brain, old movies when you need something classic, and standup specials when you really need to laugh. Or check out Flixable, a search engine for Netflix.