On YouTube, the year started with a gaffe. Logan Paul posted a video from Japan's suicide forest, a stunt that a spawned reaction videos and an apology tour, which Paul funneled into a minor boxing career. In the close to 12 months that followed, how YouTube handles consequences came into stark relief.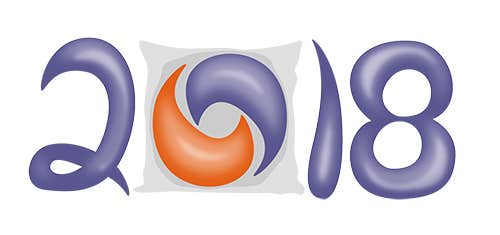 This year the platform hosted far-right rhetoric and promoted conspiracy theories (though it did finally displace InfoWars); weathered a shooting at its headquarters; came up with brow-furrowing solutions to misinformation; and allowed people to express themselves by eating Tide Pods. Time travelers got a moment to shine; PewDiePie (and his fans) fought to stay the most-subscribed channel. Creators started to feel the burnout, and that perhaps the platform was only interested in big-name channels.
But pop culture was dizzying outside YouTube as well: There was Beto O'Rourke skateboarding in a Whataburger parking lot during his run for Texas Senate; Kanye West revealing his iPhone passcode while at the White House. There were weird celebrity hookups and challenges. And who could forget all the beefs and (non)apologies from famous people?
Taking a look back at the best YouTube videos of the year, here are four that we couldn't stop watching, or that at least contributed to the Big Mood. 
The best YouYouTube videos of 2018
OK, this video didn't come out in 2018 but this was the year it infected the internet. YouTube has had some major issues with its kids' content, so the fascination with this nursery rhyme is still somewhat inexplicable. The song about a child and father arguing over sugar consumption isn't new, but over the summer it infiltrated meme culture and took on a life of it own, as we tried to make sense of Johny and Papa's relationship. The original video has since been removed, but it birthed a devoted subcommunity on Reddit, where people have already floated the theory that Papa is a murderer.
READ MORE:
Ariana Grande's meta-rom-com tribute was released on a Friday afternoon and three hours later it had broken YouTube records and hit more than 6 million views. By Monday it had more than 90 million. This year Grande's personal life—and her relationship with SNL's Pete Davidson—was put under the microscope as fans dissected every inch of social media content and "big dick energy." "Thank U, Next" was the brush-off song, which created its own meme. The video—which features recreations of scenes from Mean Girls, 13 Going on 30, Legally Blonde, and Bring It On—was also tailor-made for memes, and while there was of course dissent about making the video so reference- and celebrity-heavy, "Thank U, Next" became a mantra for so much more than breakups.
READ MORE:
In May, Donald Glover, aka Childish Gambino, quietly released the video for "This Is America" after an SNL performance. The reaction videos appeared swiftly, as critics and fans breathlessly broke down every lyric, scene, dance move, article of clothing, and what Glover was trying to say about guns, pop culture, and the killing of Black people. Over the summer, a Nigerian cover of the song, which discussed the country's social and political issues, was banned from radio play for having "vulgar and indecent" lyrics. In June, people pointed out that the song sounded a lot like a 2016 track from Jase Harley called "American Pharaoh," though Harley told the Daily Dot there was no beef between him and Glover. The video now has more than 400 million views.
1) Tierra Whack, "Whack World"
Philadelphia rapper Tierra Whack's 15-minute, 15-song visual experiment created something bingeable and nuanced. In "Whack World," each minute-long song (the music veers from R&B to country to doo-wop) is paired with a different version of Whack, and she messes with our expectations of format by cutting out of a song abruptly or switching tempo and tone. She debuted "Whack World" on Instagram, hence the minute-long clips, experimenting with social media as a dialogue-starter, but the videos also sketch out the worlds women inhabit, real and fantasy. We can't wait to see what floods out of her brain in 2019.