Sign up to receive this newsletter in your inbox. Read last week's newsletter here.
The long-awaited Uncharted movie with Tom Holland is finally happening. In today's Internet Insider:
A cursed week of people defending famous men
RIP Quibi, the mobile streamer that brought us 'Golden Arm'
Review: Borat Subsequent Moviefilm
---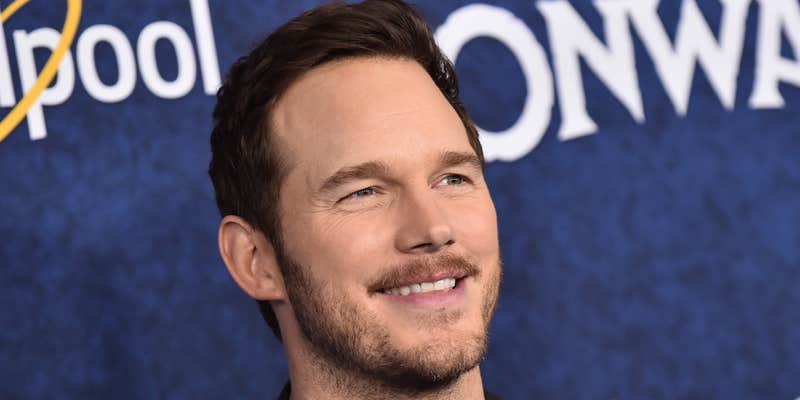 BREAK THE INTERNET
On Defending Famous Men
his was a week of men defending other men. First, New Yorker writer Jeffrey Toobin flashed his co-workers during a video call in the incident now known as "Zoom Dick". And it led to media men trying to….normalize masturbation during work hours? Then actor Chris Pratt became trending on Twitter once again for being the "worst Chris". The only people who apparently didn't know this discourse was old? Pratt's fellow actor friends. Finally, former New York City mayor and current attorney to President Donald Trump, Rudy Giuliani, was ridiculed for his compromising scene in the new Borat sequel. Giuliani, naturally, said it was "fake news," even though we can all see it in the film.
All three of these men work in different fields and have different fans. Yet all of them were quickly defended for their behavior. Let's be clear: Toobin, Pratt, and Giuliani will be fine. Nothing that was reported about them will deter their careers much (Toobin was suspended by the New Yorker, but we've yet to see how the incident will affect his overall career). Men in media rushed to defend Toobin, even though no one needs to defend sexual harassment. Giuliani was defended by conservatives. And Pratt was defended by celebrities, including Mark Ruffalo and Robert Downey Jr., after he faced criticism for not participating in a Biden/Harris fundraiser, as well as for being known as the "worst Chris" among all the famous actors named Chris in Hollywood.
No one needs to defend famous men for appalling behavior—or for simply being laughed at on Twitter. Once again, you can simply not tweet.
—Tiffany Kelly, culture editor   
---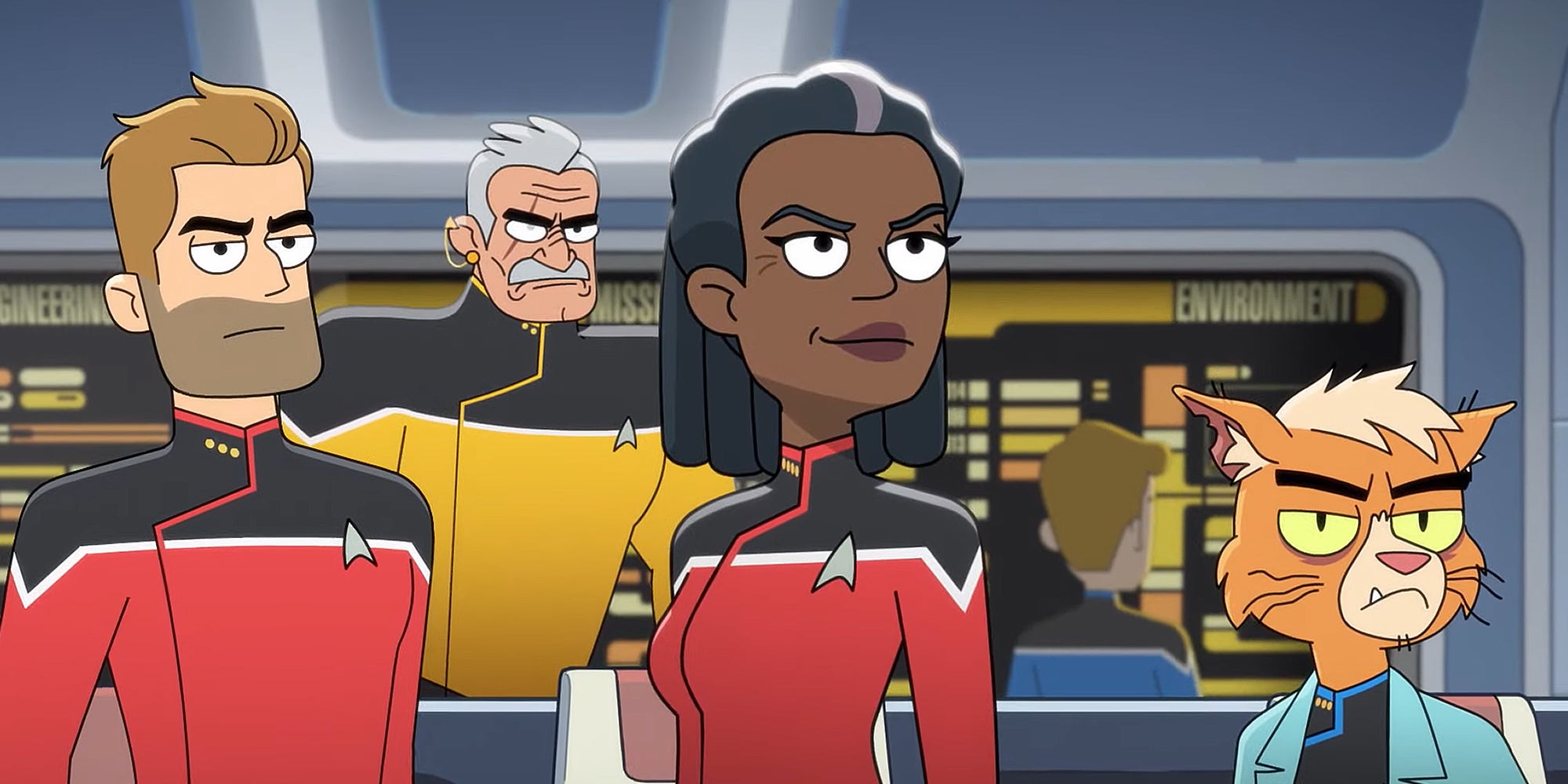 SPONSORED
If you're looking for something new to watch, CBS All Access offers everything from newer shows like Star Trek: Lower Decks to classics like Reno 911. Check out the full selection, as well as our recs for what to watch, here.
---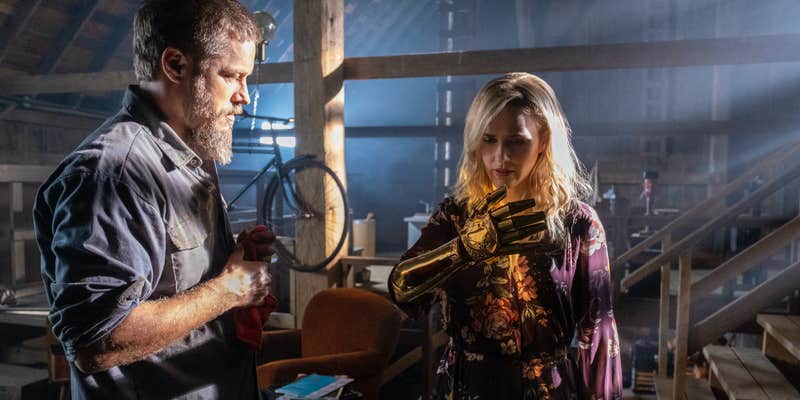 RIP
Quibi Shuts Down After 6 Months
In a move that absolutely everyone saw coming, Quibi announced on Wednesday that it was shutting down just six months after its launch.

Quibi founder Jeffrey Katzenberg and Quibi CEO Meg Whitman made the announcement that it would be shuttering the short-form streaming service in an open letter addressed to employees and investors on Wednesday.

Who could've foreseen the end of Quibi? Most people, probably, from consumers to creatives to the people who cover the entertainment industry. Even Quibi predicted the slow and entirely preventable demise of Quibi, thanks to its only viral hit: The "Golden Arm" episode of 50 States of Fright. 

Read the full article here.

—Michelle Jaworski, staff writer  
---
RECOMMENDED
If you love the idea of cramming your month full of scares, let us save you the trouble of scrolling your library until your eyeballs fall out. We'll recommend an excellent film that fits the bill in every edition of the Internet Insider this month, so grab your popcorn, dim the lights, and stay tuned. Today's recommendation is below:

Mandy (2018): If Nicolas Cage's over-the-top acting was ever perfectly in line with what's happening around him, it's in Mandy. The colorful, '70s-vibe horror film introduces us to a couple living quietly in the woods until a truck full of cultists roll into town. When the deluded leader sees Mandy, the woman, he decides he must have her and sends his servants out to fetch her, leading Cage to go on a murderous rampage.  —Colette Bennett, ecommerce editor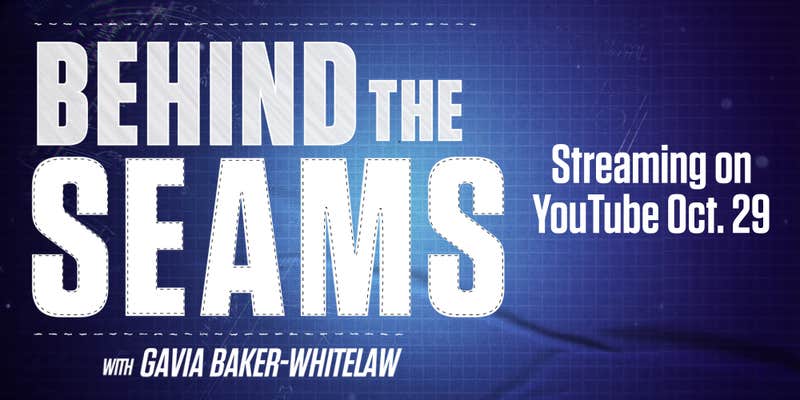 Stay tuned for details on our new streaming series, launching next week!
---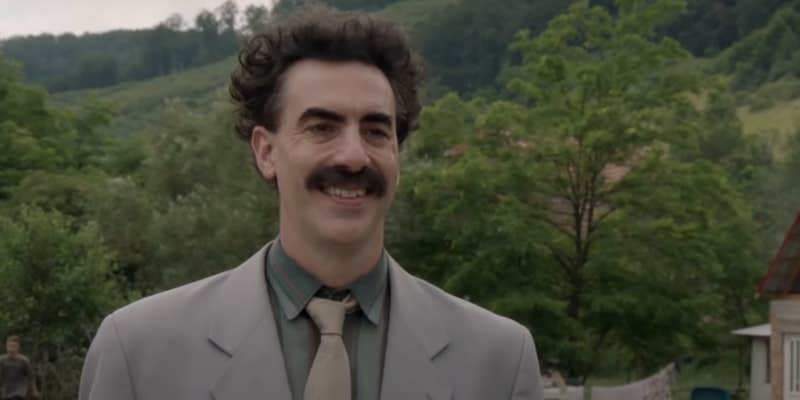 NOW STREAMING
Review: 'Borat Subsequent Moviefilm'
Viewed today, 2006's Borat feels less like a comedy and more like a blueprint for just how demented America could, and has, become. Maybe even a prophecy. Sacha Baron Cohen's wildly tone-deaf and bigoted character isn't a caricature anymore.
So is Borat Subsequent Moviefilm (aka Borat 2), which arrives as satire and reality have fused into a mewling, frothing mass, telling us anything new? His interview subjects seem to take him seriously, though a lot of the sexist and racist moments that come from those scenes just aren't shocking now. He's not exposing people so much as showing us what we see every day. 
Read the full review here. 
—Audra Schroeder, senior writer 
---
MEME OF THE WEEK
This "e-girl and her podcaster boyfriend" meme is great.
---
Work Slack
"Hey what ever happened with the moon?"

                  —David Covucci, politics writer, on NASA teasing moon news
Whispers from the office 
---
More essential culture reads
---